We've certainly been through tough times this year, and everyone deserves a little break. Fortunately, a date has been fixed for one of the biggest sales events of the year - the 13-14 Oct. Amazon Prime Day!
Are you as excited as we are?
You should be! On the 13th and 14th of October 2020, Amazon will be having a 48-hour sale with some pretty epic deals.
This event, which is usually held earlier in the year, was delayed this year as a result of the pandemic. However, the date has finally been set, and people are waiting expectantly.
How to enjoy Amazon Prime Day
For starters, you need to have an Amazon Prime membership. At a rate of 119 USD per year, you also get access to millions of items at great prices, great shipping options, Amazon Prime Video originals, 30 minutes of early access to Amazon lightning deals, and lots more.
If you don't have an Amazon Prime account yet, despair not; you can still enjoy the sales. Just register for a 30-day free trial period now, after which it will cost $12.99 USD monthly.
Once you get your account, we recommend you start getting ready for the sale immediately!
Why?
Well, a lot of these items are going to get snatched up in an instant. You don't want to have an item in your cart only for it to go out of stock when you're finally ready to make payment.
Update your payment options and ensure they're set appropriately. Trust us, this will make your life so much easier.
Enable the "Watch this Deal" button on your account. That way, you're automatically notified when specific items you're looking for go on sale.
Pro-tip: download the Amazon mobile app. Some offers and features are only available on the app.
Are any extra goodies available?
You bet! One in particular that has been getting a lot of attention is the $10 savings deal. You get to save $10 on purchases made from U.S. small businesses on Prime Day.
You do have to spend at least $10 before you can qualify for this. but it's a pretty good deal. Plus, it's an excellent way to support small businesses during the pandemic.
Amazon Prime Day deals to look out for
From Prime Day Apple deals to gaming deals and lots more, there's something for everyone. Chances are, if you want something on Amazon, you can probably find it cheaper there.
For instance, a 3rd generation Echo Dot Smart Speaker will be going for an incredible $39.99! Can you believe that?
What about bigger deals? You could save a whopping $100 on an Amazon Fire TV Recast on Prime Day by getting it at $129.99 instead of $229.
Battle of the fastest fingers?
Sadly, just like other online sales, it's all about who can get the products before they go out of stock. and we don't just mean one or two people. These products run in the thousands, but so do the people waiting to snag them.
Last year, Amazon Prime Day was huge. There is no surprise there, considering that over 100 million shoppers have an Amazon Prime subscription. Over 175 million products were sold during last year's sale, saving consumers over $1 billion.
On a different note, smart products have shown incredible sales rates, so it won't come as a surprise if they get sold out like crazy this year.
Pro-tip: If you have a wish list, use it! This will give you a head start and ensure you sort out some deals you might like.
But do not settle for a product you're not crazy about just because it's on sale. Prime Day is great, but there's still Black Friday and Cyber Monday coming up soon if the sale items aren't quite right.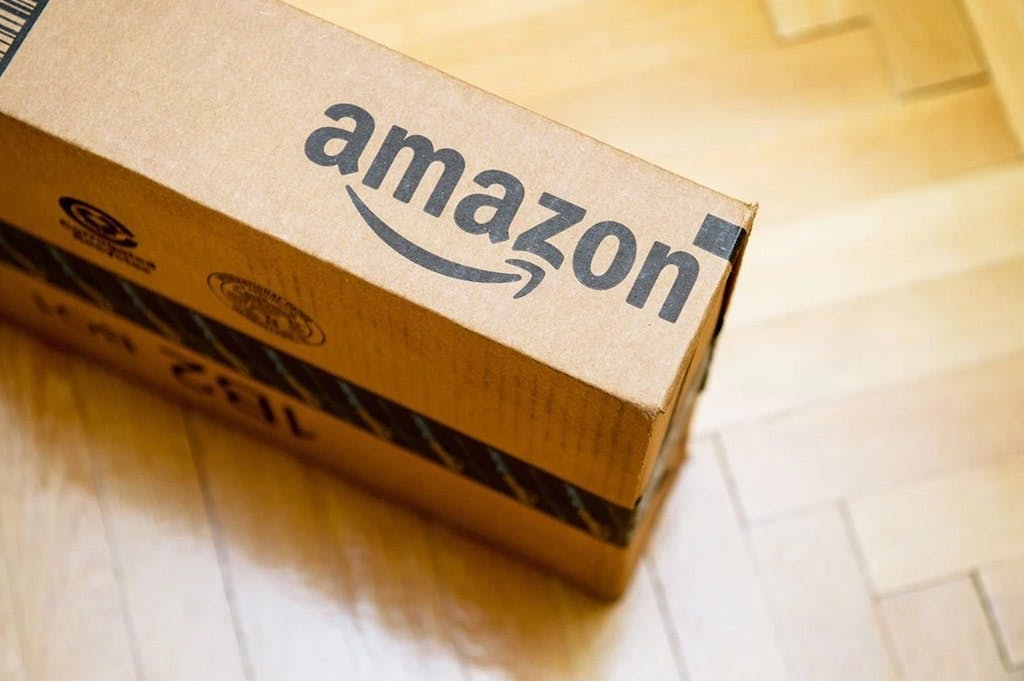 Prime Day vs. Black Friday vs. Cyber Monday
This wouldn't have been as much of an issue if Prime Day had been held earlier in the year as usual. But now, Prime Day is only about a month before the others. However, most people tend to leave their shopping until November (Black Friday and Cyber Monday).
We recommend getting in on some of the action on Prime Day to avoid the disappointment of products going out of stock and other logistical concerns.
Besides, what are the odds that Black Friday or Cyber Monday deals will be any cheaper than Prime Day deals? not very much, so you're better off getting them now.
International Amazon customers on Prime Day
Prime Day is great and all, but international shipping can definitely be a bit of a hassle. Also, with travel restrictions due to the pandemic, it will take much longer and may cost extra, possibly canceling out the sales discounts.
How to avoid these added costs?
Simply using Forwardme makes this process much easier and cheaper. Forwardme gives you a permanent U.S. street address and provides 0% sales tax on your purchases.
With access to over 220 countries, you'd have to be living on Mars to miss out on this offer. Simply buy from any U.S. e-commerce store and receive your package in 2 - 5 days from them. What's more? You pay upfront with no hidden costs and a money-back guarantee.
All in all, the combination of the upcoming Amazon Prime Day and a great delivery option such as that offered by Forwardme is truly exciting.