Smartphones and tablets have come a long way since they were first introduced years ago. These once-hunky blocks that were slightly foreign to use can now easily fit inside our pockets and hands. Today, tech companies are taking it up another notch and inventing devices that can become foldable and rollable.
TCL, a tech company that creates Android devices, began messing with the idea of flexible OLED panels to make smart devices as we've never seen them before. Prototypes have been released showing a double-folding tablet with two hinges that can collapse a large device into something smaller and sleeker. The device also has a rollable screen that unrolls at the side.
Samsung has also played with the idea of a foldable device. They currently have the Galaxy Z Fold 2, a second-generation phone/tablet hybrid with a considerable price tag. We're talking about $1,800 for the device. The company is also working on a double-folding phone that is expected to be released later this year.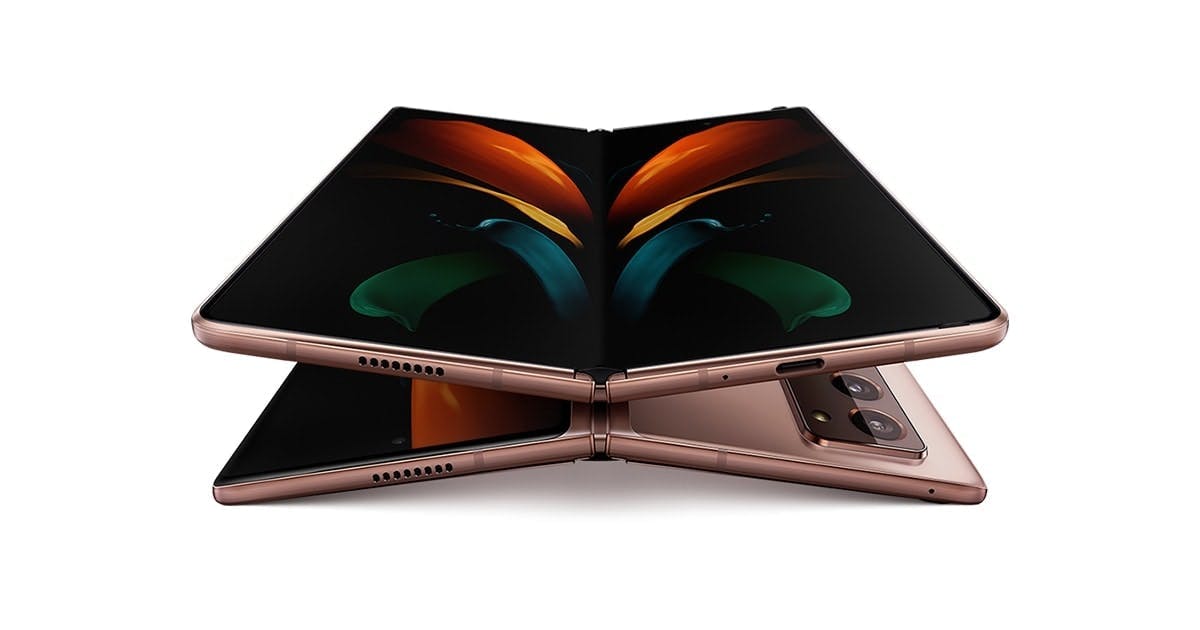 The Samsung Galaxy Z Fold 2 comes with a 6.2-inch outer screen that can move to a 7.6-inch inner display. The hinges are made of a sturdy material that promises to keep it together and offer a smooth opening and closing. If you want to use your foldable phone as a camera, maybe move on since the photo quality is good but not as good as other Samsung devices. The phone is also a bit awkward to hold when attempting to take a photo because of its size.
The Galaxy comes with a Flex Mode that allows the phone to prop itself up, and you can split the interface, meaning you can watch a video on the top portion of the screen and use the bottom for social media or a map. The downside is the app's options. There isn't a large variety of apps that recognize the foldable features of this phone, so there isn't a ton to choose from in that field. 
Lastly, the battery life The phone is said to have a 4,500-mAh battery capacity. The screens can refresh a lot faster on this phone, but it leads to more battery being used. The good news is that the battery life is pretty good with heavy use of the phone. It isn't the best battery on the market, but it can last from morning to evening on a single charge.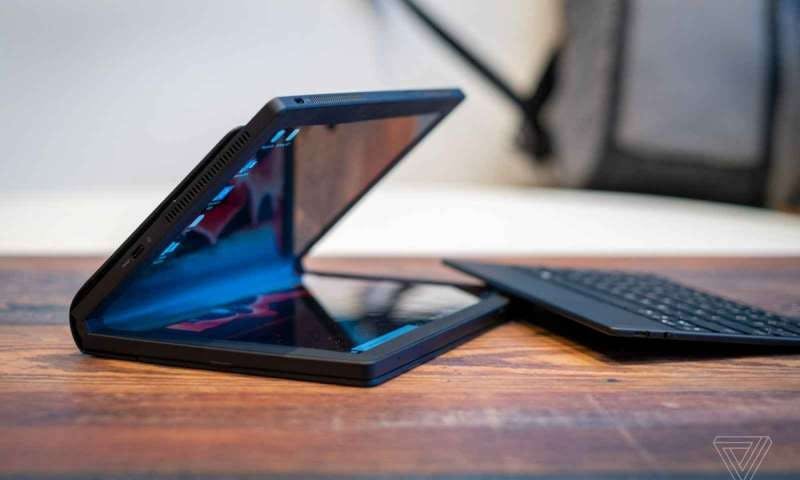 Lenovo is said to have invented the first foldable PC with the ThinkPad X1 Fold. The exterior is made from leather that slides easily back and forth on hinges and comes with a 13.3-inch display screen and OLED panels. The resolution is 2048x1536, which is similar to the 9.7-inch iPad. Now you might worry about the crease in the center of the screen once unfolded, but you honestly can't see it unless you're looking hard for it.
The tablet runs on Windows 10 Pro, but there aren't a lot of customizable features on it. It comes with a Bluetooth keyboard that will magnetically snap to the bottom half of the tablet, and it is a good-quality keyboard. Now, the price for this bad boy is steep and not for the faint of heart. The tablet starts at $2,499.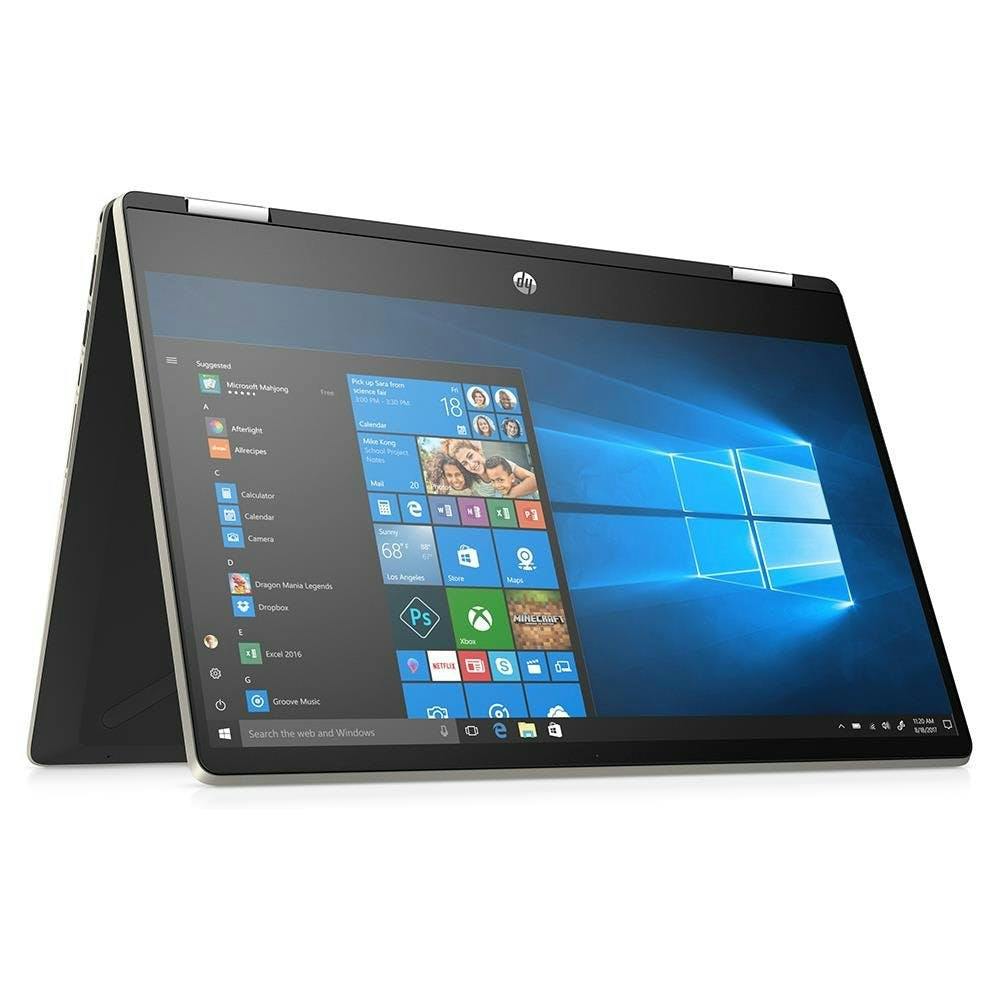 The HP Pavilion x360 laptop is a little different from the other two tablets we mentioned above. The laptop is a little bigger, measuring 12.7x8.8x0.8, and has a slight hourglass design. The laptop does have a folding element, where the screen and keyboard can fold away from each other and support themselves.
The screen is a touchscreen and has a good response, and it comes with an Intel Core i5-8265U processor and 8GB of RAM. You can open a lot of tabs and play YouTube with no issues on this laptop. However, the HP Pavilion isn't up to par with our other devices when it comes to battery life. The average battery life is around 6 hours, which is below the standard for a laptop.
Overall, it is a good laptop, but it doesn't offer as many features or graphics as the other foldable devices. The good thing about the laptop is that the price is around $749, which is more affordable than similar devices on the market.
Best Deals
Depending on what you are going for with your foldable device, these can all come at a steep price. If you're looking to save as much money as possible, go with the standard device without all the fancy bells and whistles; this can save you a lot of money in the long run.
If you can hold off on getting the device, you have a few other options to save money. Wait until a newer device is about to launch, and you can expect to see the price drop. Yes, you won't have the newest toy in the chest, but it will have the same features as the latest version. Tech companies also tend to have amazing Black Friday deals and sales in November; keep a watch on the manufacturer's website for these deals to score some extra savings.
Best Option to Buy
When it comes to foldable devices, you have to pick what works best for why you want to get it. If it were up to us, we would gravitate toward the Samsung Galaxy Z Fold 2. It is a second-generation device, which means a lot of bugs have been worked out. The Galaxy also works as a phone and a tablet and can be used for anything in between. While the camera isn't the greatest, everything the Galaxy does will work for many different options when you have it in your possession. The price is a little steep, but it is better than the HP Pavilion x360.
How to Save More
These devices can be expensive to ship to you. Let Forwardme do the dirty work of getting your device safely to you, without all the hidden taxes and shipping costs. With Forwardme you can expect a great shipping rate and know that your product will be safe and efficiently delivered to you without the worry of your payment not being accepted or the company not shipping to your location
How Can I Order from the US?
Forwardme

provides the fastest, most affordable, and most reliable international shipping for all your technology device shopping. Shop tax-free from US websites and we ship directly to over 220 countries!
Shop from multiple websites and we'll 

combine your pieces into one box.

 One package with all of your purchases. We'll ship it to you as fast and quickly as we can so that you get the best service possible!
When your packages leave our US warehouse, they will be delivered to your door (for Algeria, Bahrain, Egypt, Jordan, Kuwait, Lebanon, Libya, Mauritania, Morocco, Oman, Qatar, Saudi Arabia, Tunisia, United Arab Emirates, and Yemen) within 1-3 days.
*If you are searching for new technology devices, you may want to take a look at How to buy New Apple Products from the US.