1. How does Forwardme work?
Package forwarding services like Forwardme and PlanetExpress provide a way for international shoppers to purchase products from U.S. e-retailers even if those retailers don't ship internationally. These package forwarding services work by receiving packages on the shopper's behalf and then shipping them to the shopper's home country. This allows international shoppers to take advantage of the large selection of products available from U.S. e-retailers while avoiding the high shipping costs that are often associated with international purchases.
As Forwardme, we ship to over 220 countries across the world and provide a variety of services, including international shipping, personal shopper service, customs clearance, and package consolidation with tax-free US addresses.
With Forwardme, you can save money on shipping by storing your packages in our warehouses across the United States. This way, you don't have to worry about costly import fees.
2. How is Forwardme different from PlanetExpress?
Not only is Forwardme's international shipping cheaper and faster, but their customer service representatives are available 24/7 to help you through any problems. The company also provides a more personalized experience than its competitor; they regularly provide bilingual assistance in languages other than English so that everyone can have great customer service experiences.
This is an excellent method to save money on import fees while still receiving high-quality care from skilled experts!
What are the advantages of using ForwardMe instead of PlanetExpress? The list is down below!
No membership or monthly fees
Shop from thousands of US stores and get your purchases delivered to a tax-free US address.
To over 200 countries across the world, including Canada and Australia, you can receive your items in one to four business days.
DHL, FedEx, Aramex, UPS, and USPS are the three most common carriers for international delivery. Discounted shipping costs with these major courier companies. You can save up to %75 on your shipments!
You will receive notifications via email about your shipment's status until it arrives.
Your packages will arrive at their destination in record time!
Your experience will be unique each time! You are not a regular customer, you are special to us!
Payments are secure! We use Stripe, Google Pay, Apple Pay, and PayPal to process your payments! You can make transactions using these services!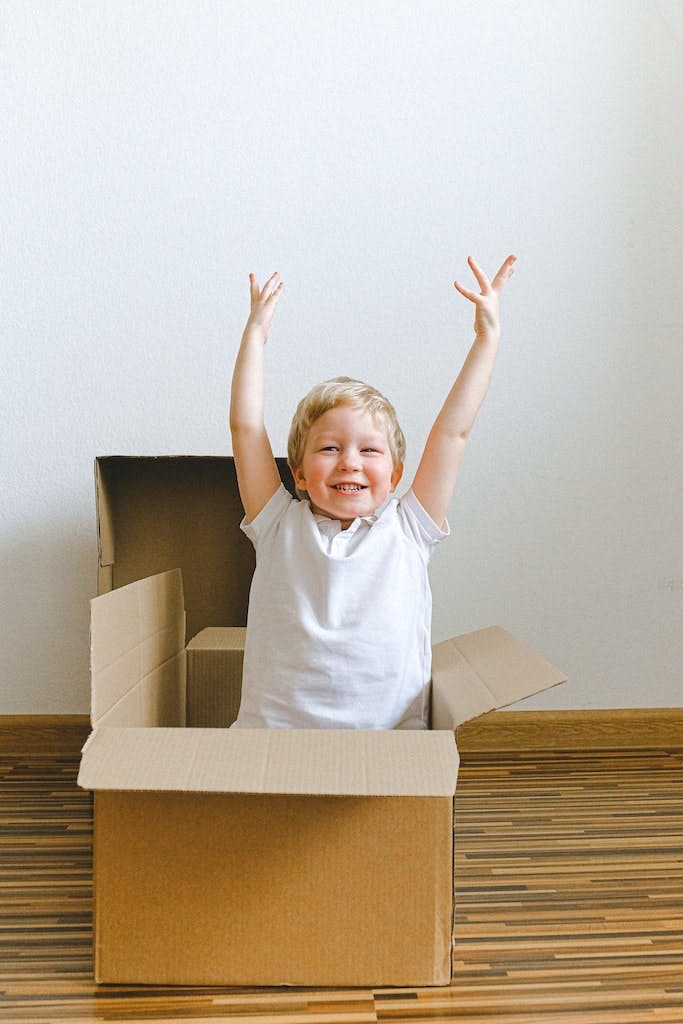 3. Here are some reasons why you should use Forwardme instead of PlanetExpress
PlanetExpress may be famous, but its services come at a cost. They will charge you for anything they do, as you can see from the comparison below.
Our delivery options are both reliable and fast, with DHL, FedEx, UPS, and USPS being some of the quickest couriers on the market. Their tracking system also allows you to keep an eye on your shipments at all times.
Working with FedEx, UPS, DHL, USPS, and Aramex means that your package will arrive at your home promptly!
You can always calculate your insurance fee from our website, or get in touch with our Customer Support!
With their Free Membership service, they only provide 10 days of storage, and only 45 days for Premium Members, while we provide 30 days to our Free members, 60 days to Premium, and 120 days of storage to our VIP members!
PlanetExpress will charge you $2 per package when receiving your package as a handling fee, but with ForwardMe you don't have to worry about any charges!
They do not provide consolidation to their free members and they oblige buying memberships! While ForwardMe offers FREE OF CHARGE consolidation to Premium and VIP members! Moreover, when they consolidate the packages, they will charge you too!
They have something called Special Request which they charge you $5 for, and every time you request something that is not listed on their price page, they will charge for it, while we are trying to save you money!
Overall, if you wish to use PlanetExpress, be ready to get your wallet emptied out!
4. When will my shipment from Forwardme arrive?
When you order from a US vendor, our operations team will handle your goods with care, check for damage, and record them into your account as soon as they arrive at your Forwardme address. You'll be emailed when your shipment is ready to order!
The arrival time for your product is determined by the delivery service you select. There are many different shipping providers to choose from, but it might be difficult to decide which one is best. DHL, USPS, UPS, Aramex, and FedEx are all well-known delivery companies that offer a variety of services. You may learn more about courier delivery times on our country explorer page if you compare them with couriers.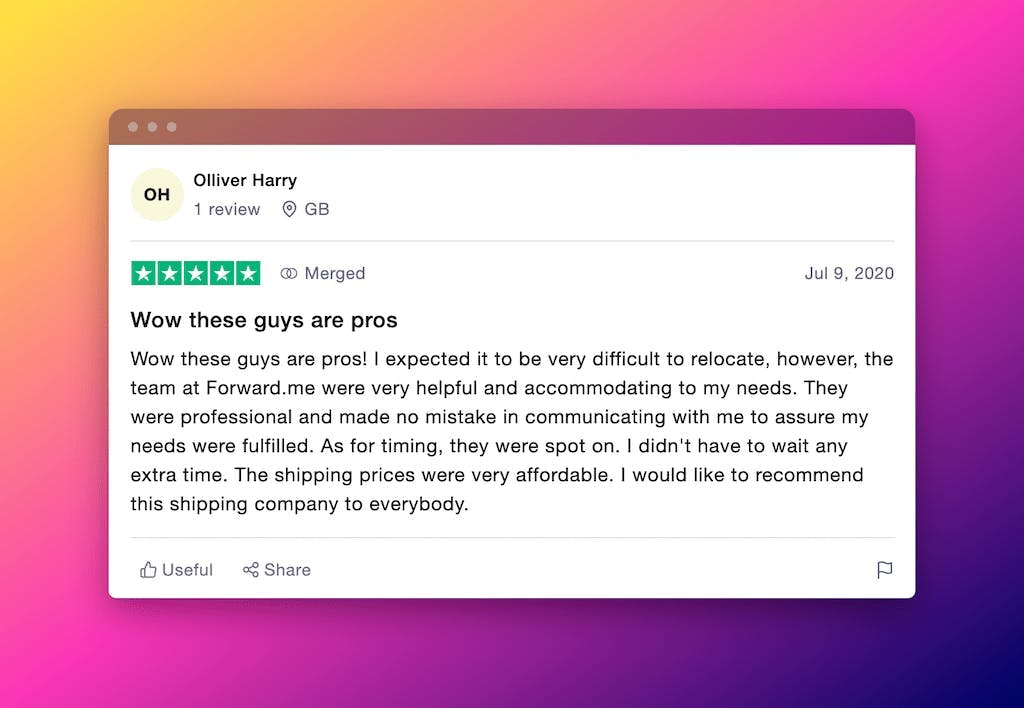 5. How to Shop from any US Stores Using Forwardme?
Though most American companies that sell online offer international shipping, the costs may be too high for some customers. Furthermore, they would have to deal with multiple shipments and go through customs, which will cause you to waste your valuable time.
We make it easy for you to ship your items with Forwardme! We provide you with a free US address so that doing business with any store in the United States is simple. Plus, we combine all of your shipments into one shipment to save money on delivery expenses. The process of submitting paperwork to customs is also simplified for us; we handle it all so you don't have to worry about it.
If you're looking for an affordable, fast, and unique international shipping experience, Forwardme is the obvious choice! Here's how to use our service:
Create an account on Forwardme to get your US address free.
Fill up your shopping cart at any of your favorite US stores, big and small! After you've finished browsing, have the products sent to the free US address that Forwardme provided.
You will receive a notification by email as soon as your shipments arrive at the Forwardme warehouses.
You can then add the packages to your Forwardme cart and send them to wherever you wish to ship!
If you're looking for an international shipping service that won't break the bank, Forwardme is your best bet. We offer faster, more customized services than PlanetExpress at a fraction of the cost. Use our international shipping calculator to get started, or contact us directly if you have any questions about how we can help deliver your items worldwide. We look forward to helping you out!