If you're looking for top-quality home goods, furniture, and appliances, the leading US retailers such as Walmart, Amazon, IKEA, Wayfair, and McKenzie have you covered. In this comprehensive guide, we'll show you how to shop from these well-known brands, get a free US address, and ship your purchases internationally using Forwardme's reliable services.
Most needed items in every household
Every home requires a variety of essential items to create a comfortable, functional, and aesthetically pleasing environment. US retailers offer an extensive selection of products that cater to these needs, ensuring that you can find the perfect items for your living space. Small home appliances such as coffee makers, blenders, and air purifiers help make everyday tasks more manageable, while home decorations like throw pillows, artwork, and accent pieces add a personal touch to your space. These smaller items are not only versatile and stylish but are also ideal for international shipping due to their compact size and lower weight. By shopping from US stores, you can discover a vast array of high-quality products that cater to your home's needs and are easy to ship internationally.
Average price range from shopping the US for home goods
When shopping for home goods, furniture, and appliances from US retailers, it's essential to consider the average price range of these items. Prices can vary greatly depending on the specific product, brand, and quality you're looking for. For example, when browsing furniture shops in the US, you may find sofas priced between $300 and $3,000, depending on the style and materials used. Similarly, kitchen appliances can range from $100 to $2,000, reflecting the features and performance of the appliance. Home decorations, a popular category for that shopping from US stores and shipping internationally, can start as low as $10, allowing you to find stylish accents that fit your budget. With such a diverse price range available, you can easily find affordable and high-quality options that suit your preferences and needs.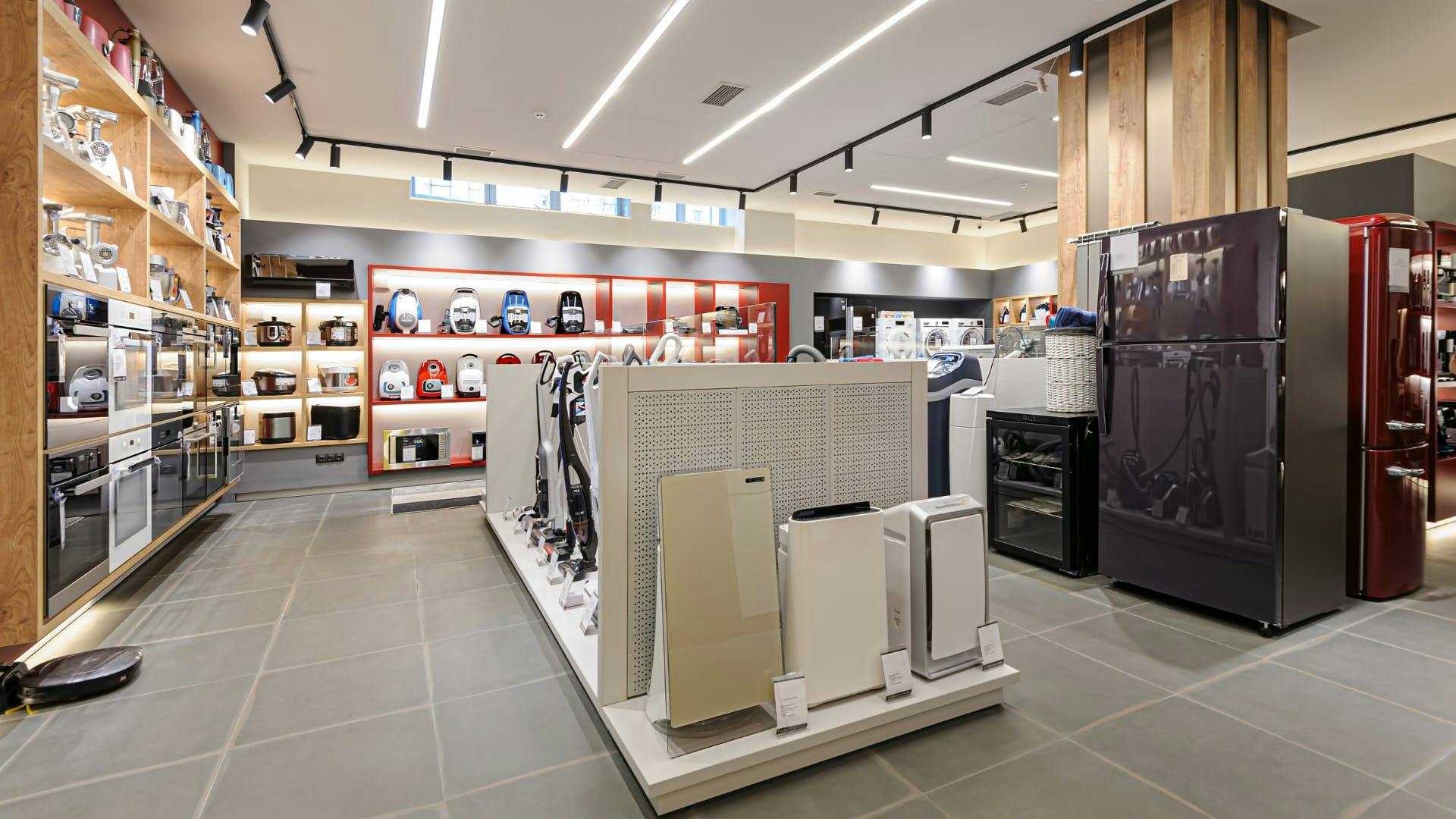 Why these brands so popular?
Brands like Walmart, Amazon, IKEA, Wayfair, and McKenzie are renowned for their affordable prices, high-quality products, and excellent customer service. They offer a diverse range of home goods, making it easy to find everything you need in one place. Additionally, their generous return policies give customers peace of mind, knowing they can return items that don't meet their expectations.
Home decoration shopping from US
The US is an excellent destination for home decoration shopping, thanks to the wide variety of options available from retailers like Home Depot, Pottery Barn, Crate & Barrel, and West Elm. To make your home decoration shopping from the US even more accessible, Forwardme's free US address allows you to order from any of these stores and ship your purchases internationally.
Shop from US
Shopping from US stores can be both exciting and challenging for international customers. However, by being well-informed and using the right tools and services, you can overcome hurdles like shipping restrictions and payment methods, ensuring a seamless shopping experience while gaining access to the vast array of products these retailers offer. One of the primary challenges is that some US stores may not ship directly to certain countries. In such cases, parcel forwarding services like Forwardme come to the rescue by providing a free US address, which allows you to shop from any US store and have your purchases forwarded to your international destination. Additionally, understanding the various payment options and exchange rates can help you make informed decisions and avoid unexpected costs. With proper planning and research, you can make the most of your shopping experience at renowned US retailers and bring home high-quality products at competitive prices.
Where to get discount codes for these brands?
To maximize your savings, seek out discount codes for your favorite retailers. Websites like RetailMeNot and Honey provide promo codes, and you can also subscribe to the brands' newsletters for exclusive offers. Don't forget to apply these codes during checkout to benefit from additional discounts on your purchases. Finding discount codes is definitely worth the time you spend.
How to ship with Forwardme cheaper internationally?
Forwardme is your dependable partner for international shipping from the US. We serve over 220 countries, offering secure, fast, and affordable shipping solutions. Our Personal Shopper Service (Assisted Purchase) ensures a hassle-free shopping experience, while our consolidation and repacking add-ons help you save on shipping costs. Trust Forwardme to deliver your purchases safely and at the most competitive rates.
Now you're ready to enjoy an exceptional shopping experience with top US retailers and save on international shipping using Forwardme's comprehensive services. With our free US address, Personal Shopper service, and affordable shipping options, shopping for home goods from the US has never been more convenient. Sign up for Forwardme today and start transforming your living space with stylish and functional products from the best US brands.