Are you an online shopping enthusiast searching for a reliable platform to buy unique, high-quality products at affordable prices? Look no further! TEMU, a China-based online store, offers a wide range of items at competitive prices. From clothing to technology, TEMU is your ultimate shopping destination. In this blog post, we'll guide you through the shopping process on TEMU and introduce Forwardme, an international parcel forwarder, as your key to unlocking cost-effective and hassle-free shipping.
The TEMU advantage: easy, affordable, and tax-free shopping
Shopping on TEMU is incredibly easy and affordable. With a user-friendly interface and competitive prices, you can quickly find and purchase the items you want without breaking the bank. Additionally, TEMU offers tax-free shopping for its customers, giving you an extra advantage when purchasing products from their platform, depending on your shopping address. To further enhance your shopping experience, TEMU provides various payment options and an efficient customer support service. This ensures that you have a smooth and enjoyable shopping journey from start to finish.
Discover endless shopping possibilities with TEMU
Whether you're looking for the latest smartphones, home decor items, or designer fashion, TEMU offers an extensive range of products to cater to your diverse interests. With a commitment to quality, affordability, and customer satisfaction, TEMU ensures that you enjoy a shopping experience like no other. In addition to its vast selection of products, TEMU also features a dedicated clearance section where you can find heavily discounted items, allowing you to make the most of your online shopping experience. By exploring TEMU's diverse offerings, you can uncover fantastic deals and find exactly what you're looking for at unbeatable prices.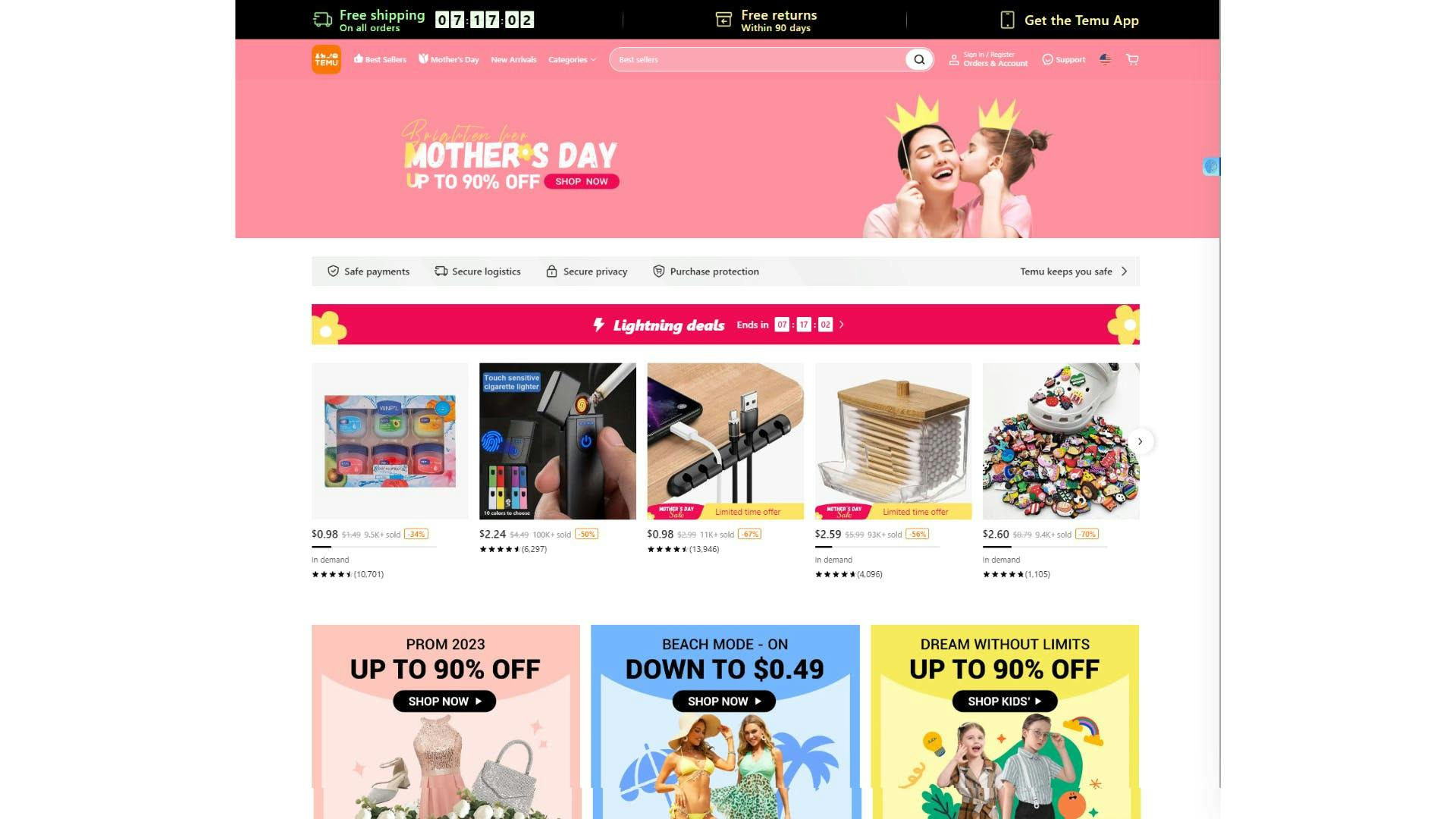 Temu: A legitimate and trustworthy online shopping platform
In the ever-growing world of e-commerce, finding a reliable online store is crucial. TEMU is a legitimate online shopping platform that you can trust. As a new player in the market competing against established brands like eBay and AliExpress, TEMU continually strives to provide a user-friendly and seamless shopping experience for customers worldwide. By offering a vast selection of gadgets, home appliances, fashion accessories, and more, TEMU caters to diverse shopping needs.
Stay updated with TEMU's latest offers and discounts
TEMU regularly offers exclusive deals and seasonal promotions on various products, making it an ideal platform for bargain hunters. By subscribing to their newsletter or following them on social media, you can stay updated with the latest offers and discounts, ensuring that you never miss a great deal.
Shipping internationally: the TEMU way
One of the most significant challenges when shopping online is shipping internationally. TEMU understands this concern and has implemented solutions to ensure that your packages reach you promptly and safely. They have partnered with reliable carriers to provide efficient shipping services, making your international shopping experience smooth and enjoyable. TEMU offers a comprehensive tracking system for your orders, allowing you to monitor the progress of your packages and stay informed about their whereabouts. This transparency and accountability make TEMU a preferred choice for online shoppers worldwide.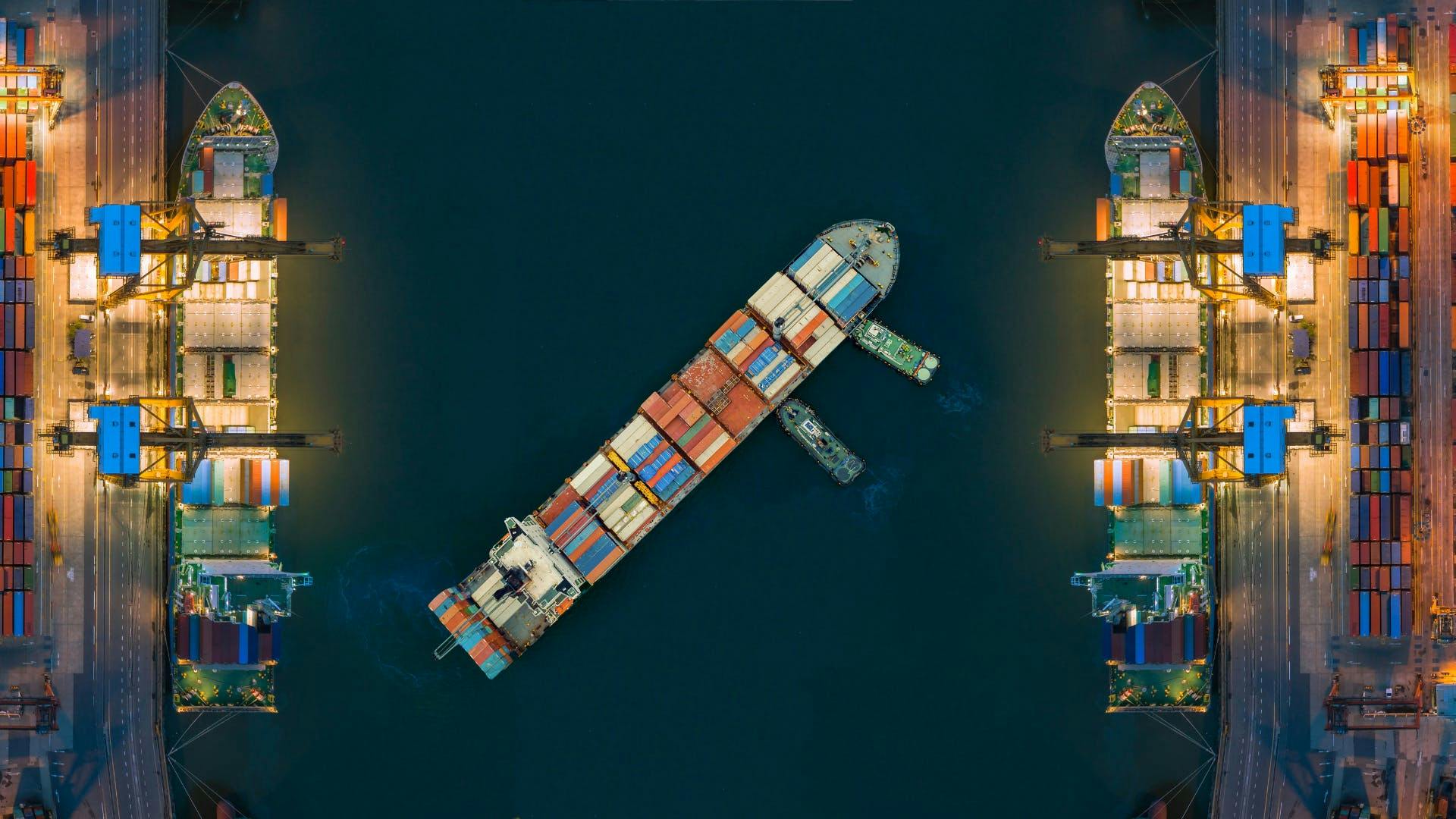 Forwardme: your one-stop solution for a free US address
For customers seeking an even more affordable shipping option, Forwardme is the answer. By registering with Forwardme, you can get a free US address to use for receiving packages from TEMU and other US retailers. Forwardme's expertise in international parcel forwarding ensures that you receive your purchases quickly and securely, transforming your international shopping experience.
How to shop from TEMU and ship your purchases internationally
Follow these easy steps to shop at TEMU and enjoy a seamless international shipping experience:
Visit TEMU's website and browse their extensive selection of products.
Add the items you want to purchase to your cart.
During checkout, use your own shipping address or the free US address provided by Forwardme.
Complete the payment process using your preferred method.
If you're using Forwardme, wait for your package to arrive at your US address, and then select the best shipping option based on your needs.
Sit back and relax as your package makes its way to your doorstep.
Temu is an exceptional online store for those looking to expand their shopping horizons and find unique, high-quality products at affordable prices. With its user-friendly interface, tax-free shopping options, and efficient international shipping solutions, TEMU is quickly becoming a favorite shopping destination for customers worldwide. By partnering with Forwardme, you can further enhance your international shopping experience, ensuring that your purchases arrive quickly and securely.