Welcome, globe trotters and fashion enthusiasts! You've landed on the right page if you've got a soft spot for top-tier athletic wear and a dream to shop from Lululemon US. In this playful yet professional guide, we'll glide you through the vibrant world of Lululemon's products, a sneak peek into their price range, and the stellar product quality that they consistently deliver. More importantly, we'll clue you in on how to ship internationally with Forwardme. Buckle up, for a smooth shopping ride!
Introduction to Lululemon and why it's popular among fitness enthusiasts
Once you've dipped your toes in the refreshing pool of fitness and wellness, there's a high chance you've heard of Lululemon. This premium retail brand has carved out a niche among yoga enthusiasts, athletes, and fitness freaks. Known for their perfect blend of comfort and style, lululemon's offerings are indeed a fashion statement for fitness lovers. 
But what exactly makes Lululemon such a magnetic brand? Let's dive in: 
Quality: Lululemon's products are known for their superior quality. They use sweat-wicking and four-way stretch fabrics that offer ultimate comfort and freedom of movement.
Design: This brand believes in the marriage of form and function. Their products are aesthetically pleasing and functional, catering to various sporting activities.
Innovation: Lululemon continuously researches and innovates. Their product range is constantly expanding, incorporating the latest trends and technologies.
Lululemon's price range: How much can you expect to spend?
If you're planning a shopping spree at Lululemon, then it's important to have a ballpark figure of how much you might need to budget. Rest assured, while quality sports and athleisure wear often come with a higher price tag, lululemon's offerings are more than worth it. On the cheaper end of the spectrum, you'll find accessories such as socks, water bottles, and smaller workout equipment typically ranging from $10 to $50. Moving up, lululemon's staple pieces such as yoga pants, shorts, and tank tops can be anywhere between $50 and $100. If you're in the market for outerwear or specialty items, expect to pay anywhere from $100 to $200, sometimes even more for premium or limited-edition pieces.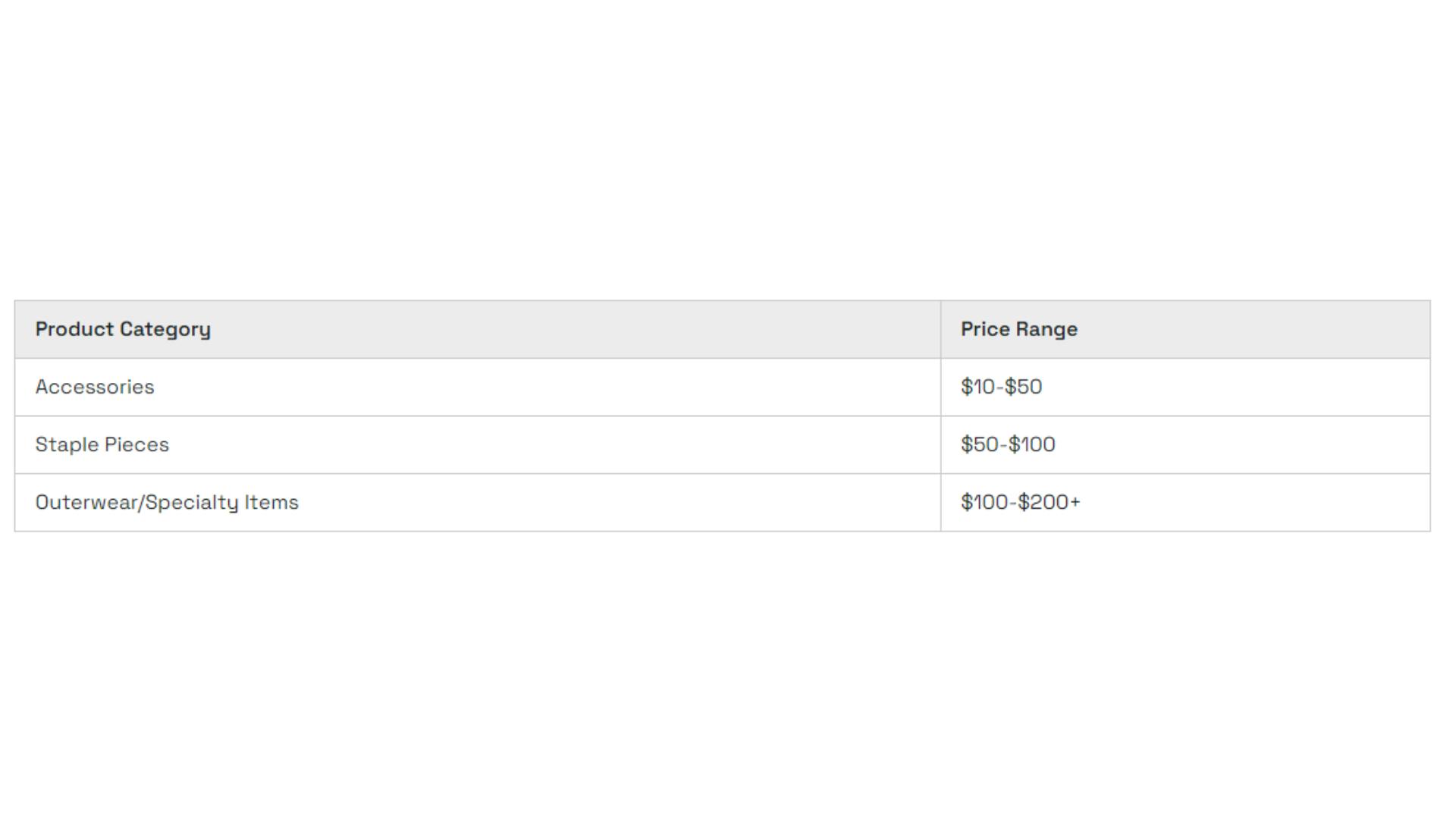 Lululemon's product range: Leggings, sports bras, tops, jackets, and more
There's something incredibly captivating about the Lululemon product line. It's like walking into an elite athletic club, where every item screams premium quality and high-performance functionality. The brand's impeccable taste in style and dedication to providing the best fitness gear is apparent in its wide range of products. One of Lululemon's best-sellers and all-time favorites is their leggings. Made with the brand's signature Luon fabric, these leggings are not only super soft and cozy but are also designed for serious sweat sessions. And if you're a yoga enthusiast, you'll be smitten by their yoga pants, known for their exceptional fit and comfort. 
Of course, Lululemon's offerings are not just limited to leggings. Their sports bras are designed for all levels of activity, from low-impact workouts like yoga and Pilates to high-intensity training and running. From racerback to cross back, every style has a purpose, and every design is a testament to Lululemon's commitment to creating the best workout gear. But wait, there's more! lululemon's apparel line also includes versatile tops and warm jackets. Made to layer, their tops offer the perfect balance of comfort and style. And for those chilly morning runs or cool-down sessions, lululemon's jackets are the perfect companion.
Align Pant: Perfect for yoga, these pants are known for their buttery-soft Nulu fabric. Price range: $98 - $118.
Wunder Under High-Rise Tight: These versatile leggings can be worn for any workout. Price range: $88 - $118.
Diverse selection, premium quality 
From workout gear to everyday wear, lululemon's diverse selection ensures there's something for everyone. But the real cherry on top is the brand's relentless pursuit of quality. Every stitch, every fabric, and every design is thoughtfully chosen to ensure the product not only looks good but also performs well. Whether you're a fitness enthusiast or just love the comfort of athleisure, shopping from Lululemon US is an experience you wouldn't want to miss.
How can Forwardme assist with international shipping from Lululemon US?
Once you sign up for a Forwardme account, you will be given a unique US address that you can use as your shipping address when making purchases from Lululemon. When your order arrives at the Forwardme address, they will notify you and give you the option to consolidate multiple packages into one shipment to save on shipping costs. Forwardme also offers additional services such as package inspection, repackaging, and even the ability to purchase items on your behalf if you are unable to do so yourself. They also provide international shipping options through carriers such as DHL and FedEx. Using Forwardme for international shipping from Lululemon US can be a convenient and cost-effective way to get your favorite Lululemon products delivered to your doorstep, no matter where you are located in the world.
When you shop from Lululemon US, you embark on a retail adventure bursting with premium products, unbeatable prices, and seamless international shipping courtesy of Forwardme. With a Lululemon bag in your cart, you're not just purchasing a product, you're investing in a lifestyle. Whether you're a fervent fitness fanatic or a fearless fashion-forward influencer, lululemon caters to every style and personality. In the endless maze of online shopping, Forwardme is your trusty compass, guiding you straight to the treasure chest - that is Lululemon US. It's a world of style, comfort, and quality that only Lululemon can provide. So what's holding you back? Step into the world of shop from Lululemon ship internationally, and let the fun begin