For all your vehicle's auto part needs, RockAuto is the perfect online store. It provides outstanding-quality products at unbeatable prices and delivers globally. With excellent customer service, an immense inventory selection, and great savings on shipping costs, it's easy to understand why RockAuto has become such a popular shopping choice for car parts!
Key Takeaways
RockAuto offers an extensive inventory and a user-friendly website for easy auto parts searches.
High customer ratings are achieved due to prompt shipping, accurate order fulfillment, a helpful customer support team, and a hassle-free returns process.
RockAuto provides customers with high-quality products from certified suppliers through rigorous testing procedures.
Even though RockAuto does not ship outside of the United States, Forwardme will help you with this issue.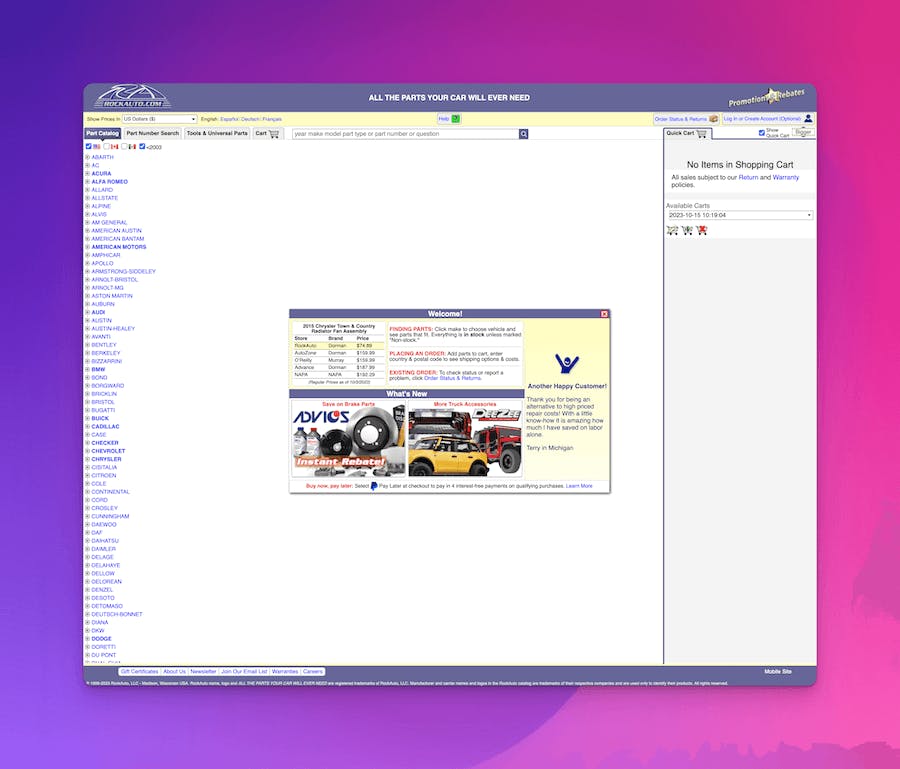 Overview of RockAuto's online store and extensive inventory
RockAuto is an online auto parts store that caters to the needs of car enthusiasts, DIY mechanics, and everyday drivers alike. With a user-friendly website and an extensive inventory, RockAuto makes it easy to find the right auto parts for any vehicle.
User-Friendly Website with Easy Navigation
RockAuto's website is designed with simplicity and ease of use in mind. Thanks to their intuitive interface, navigating through their vast catalog is a breeze. Whether you're a tech-savvy individual or someone who's not so tech-savvy, you'll find yourself at home on their site.
The search bar prominently displayed at the top of the page lets users quickly find what they need by entering a part number, vehicle make, or model. This feature saves time and eliminates the frustration of sifting through irrelevant options.
Extensive Catalog Featuring Millions of Auto Parts
One of RockAuto's standout features is its extensive catalog, which comprises millions of auto parts. From engine components to brake pads, from suspension systems to electrical parts, they have it all.
Their wide range of products ensures that customers can find exactly what they need for their specific vehicle make and model. With such an expansive selection, finding rare or hard-to-find parts becomes much easier.
Search by Part Number, Vehicle Make, or Model
RockAuto understands that every customer has different preferences. That's why they offer multiple search options. If you have a specific part number in mind, enter it into the search bar and let RockAuto do the rest.
Alternatively, if you know your vehicle's make and model but don't have a specific part number handy, you can easily browse through their catalog by selecting your vehicle's make and model from the drop-down menus. This feature ensures that you're presented with compatible options tailored to your specific vehicle.
Detailed Product Descriptions and Specifications
Having detailed product descriptions and specifications is crucial. RockAuto understands this importance and provides comprehensive information for each product in its catalog.
From dimensions and material composition to compatibility details and installation instructions, RockAuto leaves no stone unturned. This level of detail empowers customers to make informed decisions about the parts they purchase, ensuring a successful repair or upgrade.
Customer reviews and feedback on RockAuto's services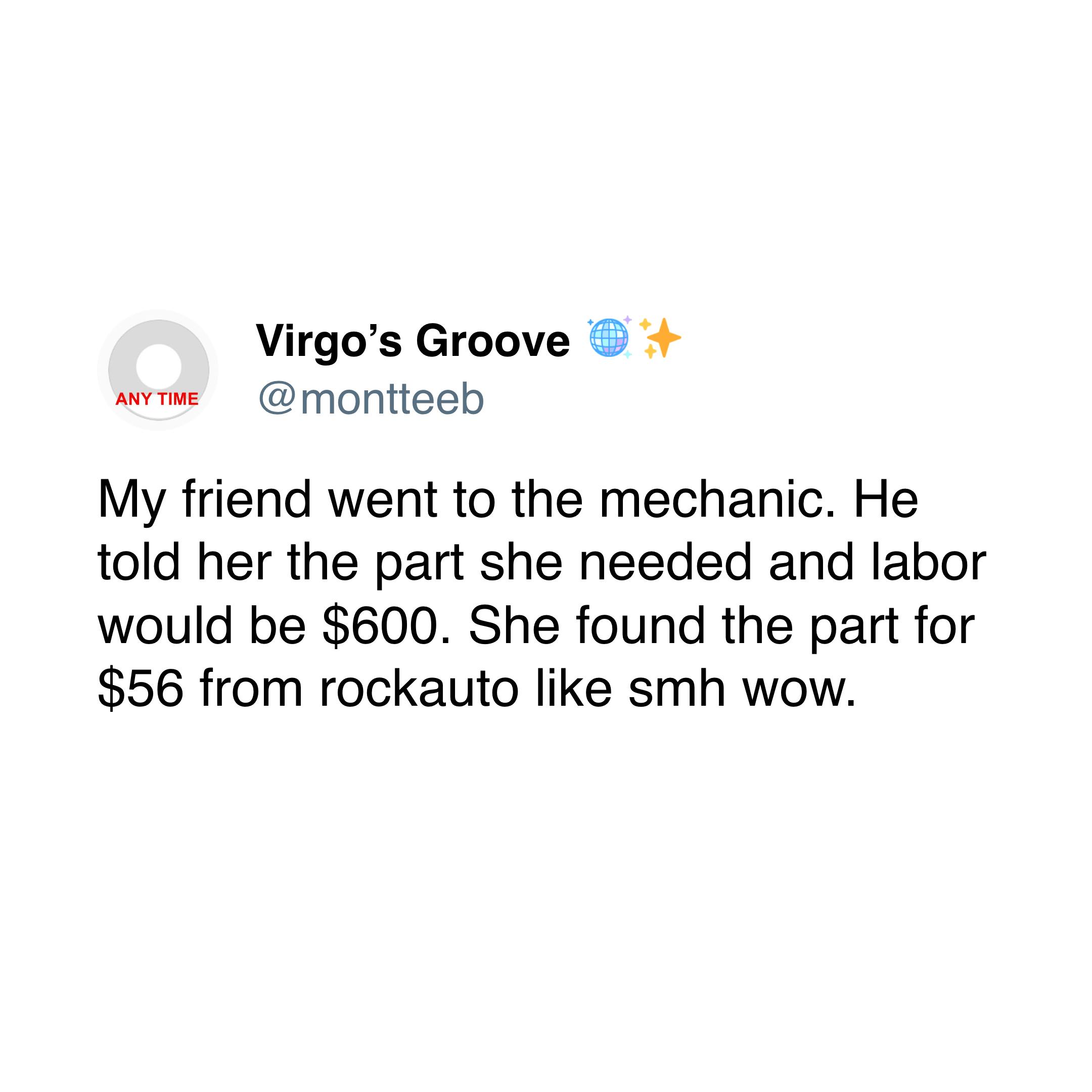 Positive Testimonials Highlighting Satisfaction
Customers have been raving about their experiences with RockAuto, expressing high levels of satisfaction. Many have praised the company for its wide range of auto parts available at affordable prices. They appreciate the convenience of being able to find everything they need in one place, saving them time and effort.
High Ratings for Prompt Shipping and Accurate Orders
One aspect that stands out in customer reviews is RockAuto's prompt shipping and accurate order fulfillment. Customers are pleased with the speed at which their orders are processed and shipped, ensuring that they receive their parts in a timely manner. This efficiency has earned RockAuto positive ratings from customers who value quick turnaround times.
Praise for the Helpful Customer Support Team
RockAuto's customer support team has received numerous accolades from satisfied customers. People value the team members' friendly and knowledgeable assistance. Whether it's help with finding the right part or resolving any issues that may arise during the ordering process, customers have found RockAuto's support team to be reliable and helpful.
Appreciation for Hassle-Free Returns Process
Another aspect that sets RockAuto apart is its hassle-free return process. Customers appreciate the ease with which they can return or exchange items if needed. The company's clear return policy ensures a smooth experience, allowing customers to shop confidently knowing that they can easily resolve any issues that may arise.
In addition to these talking points, many customers have shared specific examples of their positive experiences with RockAuto. For instance, some have mentioned how they were able to find rare or hard-to-find parts on the website, saving them from having to search elsewhere or settle for subpar alternatives. Others have praised RockAuto for consistently delivering high-quality products that meet their expectations.
The positive feedback received by RockAuto highlights its commitment to providing excellent service to its customers. By offering a wide selection of auto parts, ensuring prompt shipping and accurate orders, having a helpful customer support team, and maintaining a hassle-free returns process, RockAuto has built a strong reputation among car enthusiasts and DIY mechanics alike.
Shipping and delivery options provided by RockAuto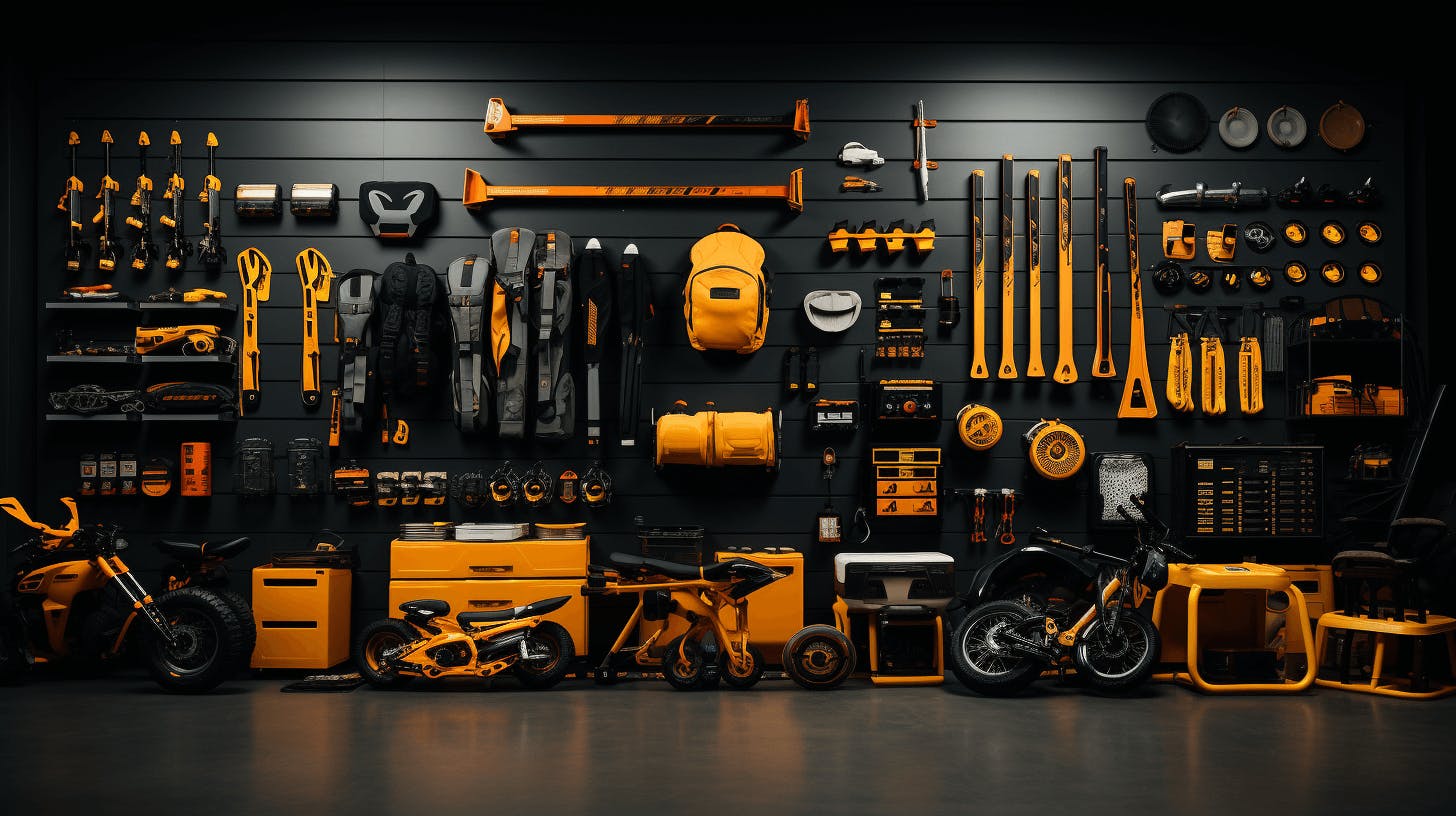 Fast Shipping to Locations Worldwide
In this step, Forwardme understands the importance of getting your auto parts to you quickly, no matter where you are in the world. With Forwardme's fast shipping options, you can expect your order to be delivered promptly, ensuring minimal downtime for your vehicle. Whether you're located in the United States or across the globe, Forwardme has got you covered.
Multiple Shipping Methods Available
Forwardme offers a variety of methods to suit your needs. We understand that different customers have different preferences and requirements. From standard shipping options to expedited delivery services, Forwardme provides flexibility and choice.
One of the main advantages of using Forwardme is that it provides customers with a virtual address in the United States. This means that customers can have their RockAuto items shipped to this address, and then Forwardme will handle the international shipping process to deliver the items to your designated countries. This is particularly beneficial for customers who may not have a valid US address or who live in countries where RockAuto does not offer direct shipping.
You can request a price quote for shipping products to 220 countries, including Saudi Arabia, Qatar, Kuwait, the UAE, Oman, Australia, Singapore, Canada, the United Kingdom, Germany, and South Korea, from the United States.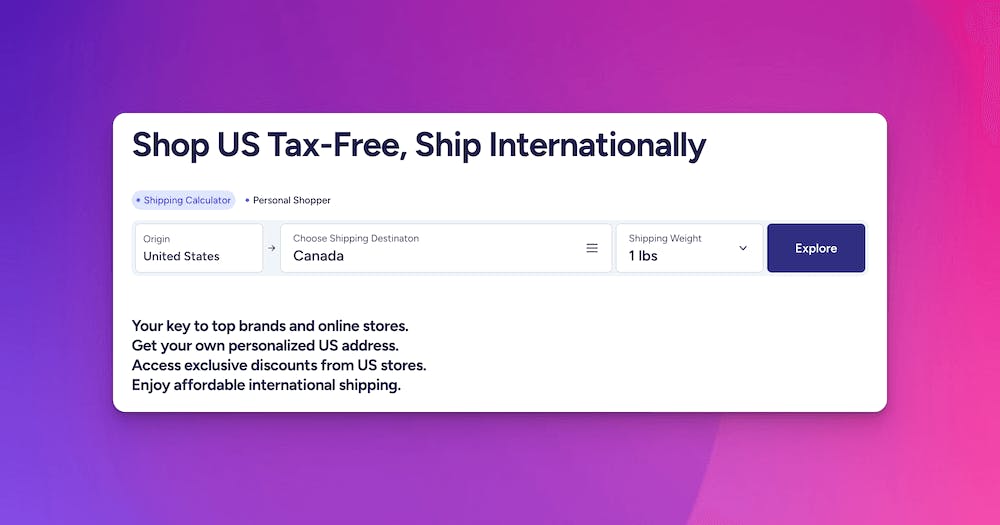 Expedited Options for Urgent Needs
Sometimes, you just can't afford to wait. That's why RockAuto offers expedited shipping options for those urgent situations. If you're in a hurry and need your parts as soon as possible, simply select one of their expedited delivery methods during checkout.
Forwardme provides customers with various shipping options to suit their preferences and needs. Customers can choose between different carriers, such as DHL, FedEx, UPS, Aramex, or USPS, and select the shipping method that best fits their budget and timeline.
Real-Time Order Tracking
Worried about the whereabouts of your package? With Forwardme's real-time order tracking feature, you can stay informed every step of the way. Once your order is shipped, you'll receive a tracking number that allows you to monitor its progress online. This gives you peace of mind and ensures that you know exactly when your package will arrive at your doorstep.
Delivery to Residential and Commercial Locations
Whether you want your auto parts delivered directly to your home or prefer them sent to a commercial address, Forwardme has got you covered. They offer delivery options for both residential addresses and commercial locations, so you can choose what works best for you. No matter where you want your parts delivered, Forwardme will make sure they reach the right destination.
Forwardme understands that timely shipping and convenient delivery are essential factors. By offering fast shipping options, multiple delivery methods, real-time order tracking, and the flexibility to deliver to both residential and commercial locations, Forwardme ensures that you receive your auto parts in a timely manner. So whether you're a car enthusiast working on a project or a professional mechanic in need of parts for a repair job, RockAuto has the shipping and delivery options to meet your needs.
In conclusion, Forwardme is a valuable resource for Forwardme customers who need assistance in shipping their items to their countries. With its virtual US address, consolidation services, various shipping options, and additional services, Forwardme can help customers overcome shipping restrictions and ensure a hassle-free delivery of their RockAuto items.
Discounts, promotions, and savings are available at RockAuto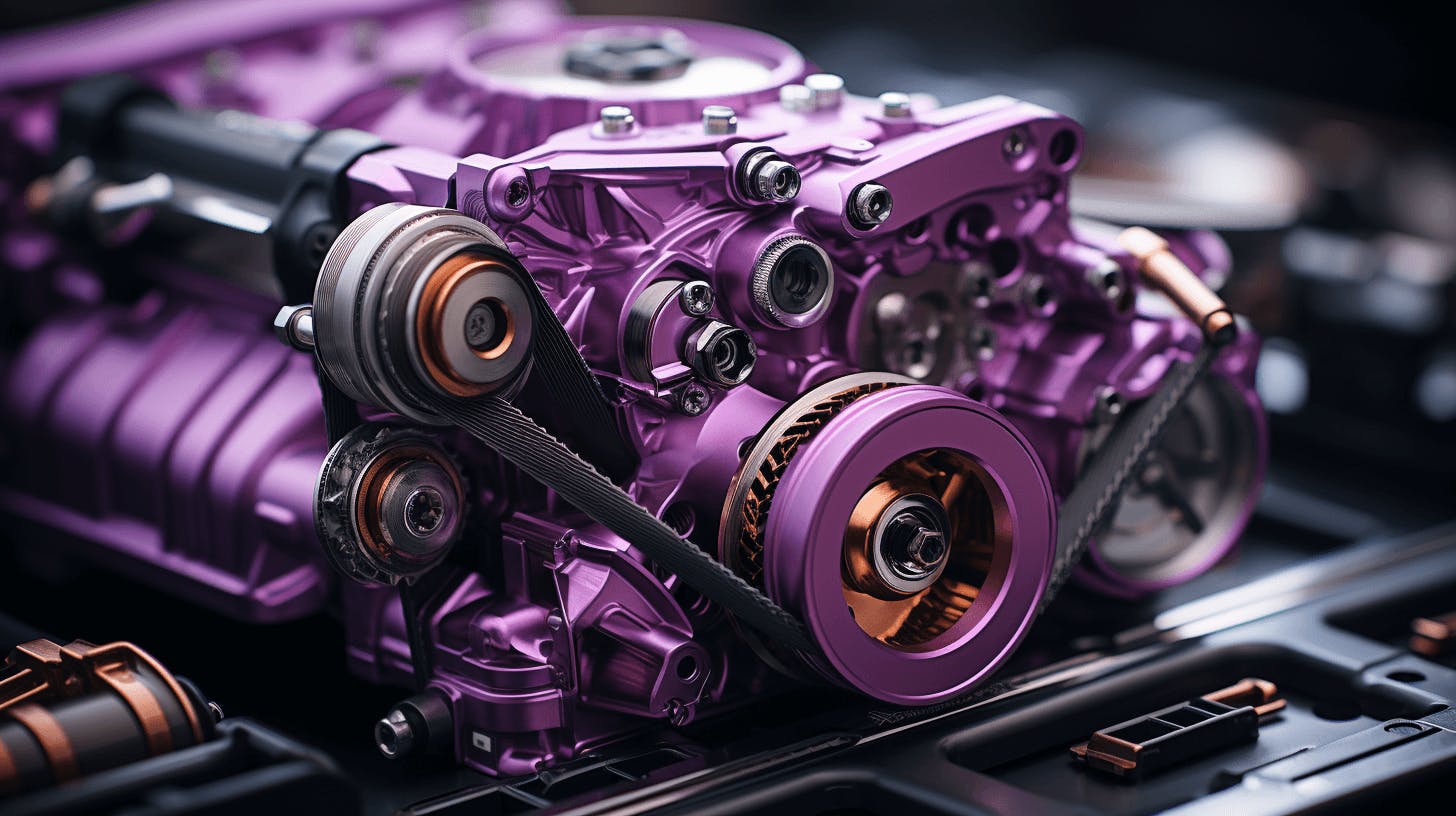 At RockAuto, you can find a variety of ongoing discounts on select products. Whether you're looking for parts for your car or accessories to enhance its performance, RockAuto has got you covered. With their commitment to providing the lowest possible prices through direct sourcing from manufacturers, you can expect to save big on your automotive needs.
Variety of Ongoing Discounts on Select Products
RockAuto offers a wide range of discounts on select products that cater to different automotive needs. From engine components and suspension parts to filters and brake pads, there are plenty of options available at discounted prices. These ongoing discounts allow customers to save money while still getting high-quality products for their vehicles.
Discounts on engine components such as spark plugs, ignition coils, and fuel injectors
Reduced prices on suspension parts like shocks, struts, and control arms
Deals on filters, including oil filters, air filters, and cabin air filters.
Savings on brake pads, rotors, calipers, and other braking system components
Special Promotions During Holidays or Seasonal Events
RockAuto understands the importance of holidays and seasonal events. That's why they often run special promotions during these times to provide even more savings for their customers. Whether it's Black Friday deals or summer sales events, you can take advantage of these promotions to get the best prices for your automotive needs.
Exclusive discounts during major holidays like Thanksgiving and Christmas.
Seasonal promotions during summer or winter seasons.
Flash sales with limited-time offers on specific products.
Lowest Possible Prices Due to Direct Sourcing from Manufacturers
One of the key reasons why RockAuto can offer such competitive prices is their direct sourcing from manufacturers. By eliminating middlemen in the supply chain process, they are able to pass the cost savings directly onto customers. This means that you can enjoy the lowest possible prices for high-quality automotive parts and accessories.
No markups from distributors or retailers
Direct access to a wide network of manufacturers.
Competitive pricing without compromising on quality.
Frequent Deals on Popular Items
RockAuto understands that certain products are more popular than others. That's why they frequently offer deals on these popular items, allowing customers to save even more. Whether it's a specific brand or a commonly used part, keep an eye out for these deals to get the best value for your money.
Discounts on popular brands like Bosch, Monroe, and ACDelco
Special offers on commonly replaced parts such as brake pads and filters
Bundle deals where you can save by purchasing multiple items together.

The range of high-quality auto parts offered by RockAuto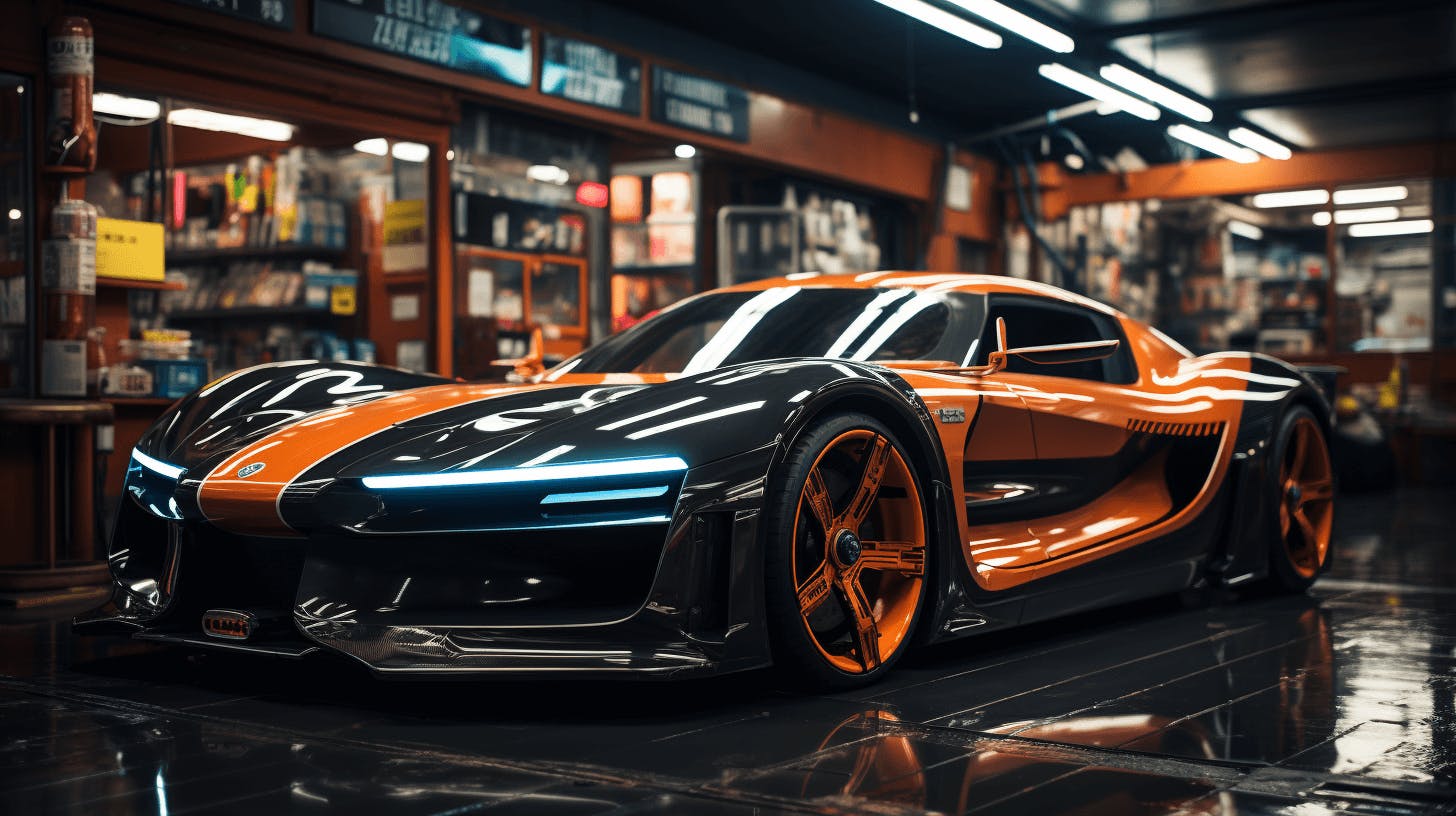 Broad Selection: Covering Every Major System in a Vehicle
RockAuto takes pride in offering a broad selection of high-quality auto parts that cover every major system in a vehicle. Whether you need parts for the engine, transmission, brakes, suspension, or electrical system, RockAuto has got you covered. They understand that different vehicles have unique needs, so they ensure their inventory is diverse enough to cater to various makes and models.
With RockAuto's extensive range of auto parts, you can easily find what you need without having to search through multiple stores or websites. From common components like filters and belts to more specialized parts like fuel injectors and control modules, RockAuto has it all. Their user-friendly website allows you to browse through their vast catalog effortlessly and quickly locate the exact part you require.
Genuine OEM Parts as Well as Aftermarket Alternatives
At RockAuto, they offer both genuine Original Equipment Manufacturer (OEM) parts and aftermarket alternatives. OEM parts are made by the same manufacturer that supplied the original part for your vehicle when it was built. These parts are known for their precise fitment and quality since they meet the manufacturer's specifications.
On the other hand, if you're looking for more affordable options or want to explore different brands, RockAuto also provides a wide range of aftermarket alternatives. Reputable companies that specialize in producing high-quality replacements that meet or exceed OEM standards make these parts. Choosing aftermarket options can often save you money without compromising on performance or reliability.
Trusted Brands Known for Durability and Performance
RockAuto partners with trusted brands known for their durability and performance in the automotive industry. They only source products from reputable manufacturers who have established themselves as leaders in their respective fields. When shopping at RockAuto, you can expect to find renowned brands such as Bosch, Monroe, ACDelco, Moog, and many more.
By offering parts from these trusted brands, RockAuto ensures that their customers receive top-notch quality and reliability. These brands have a proven track record of producing auto parts that withstand the test of time and perform exceptionally well. Whether you're a DIY enthusiast or a professional mechanic, you can trust RockAuto to provide you with high-quality components from reputable manufacturers.
Hard-to-Find or Rare Components Also Available
In addition to its extensive selection of commonly used auto parts, RockAuto also caters to those seeking hard-to-find or rare components. They understand that some vehicles may require specialized parts that are not readily available in local stores. That's where RockAuto shines by offering an array of rare and difficult-to-find parts for various makes and models.
RockAuto's commitment to quality and reliability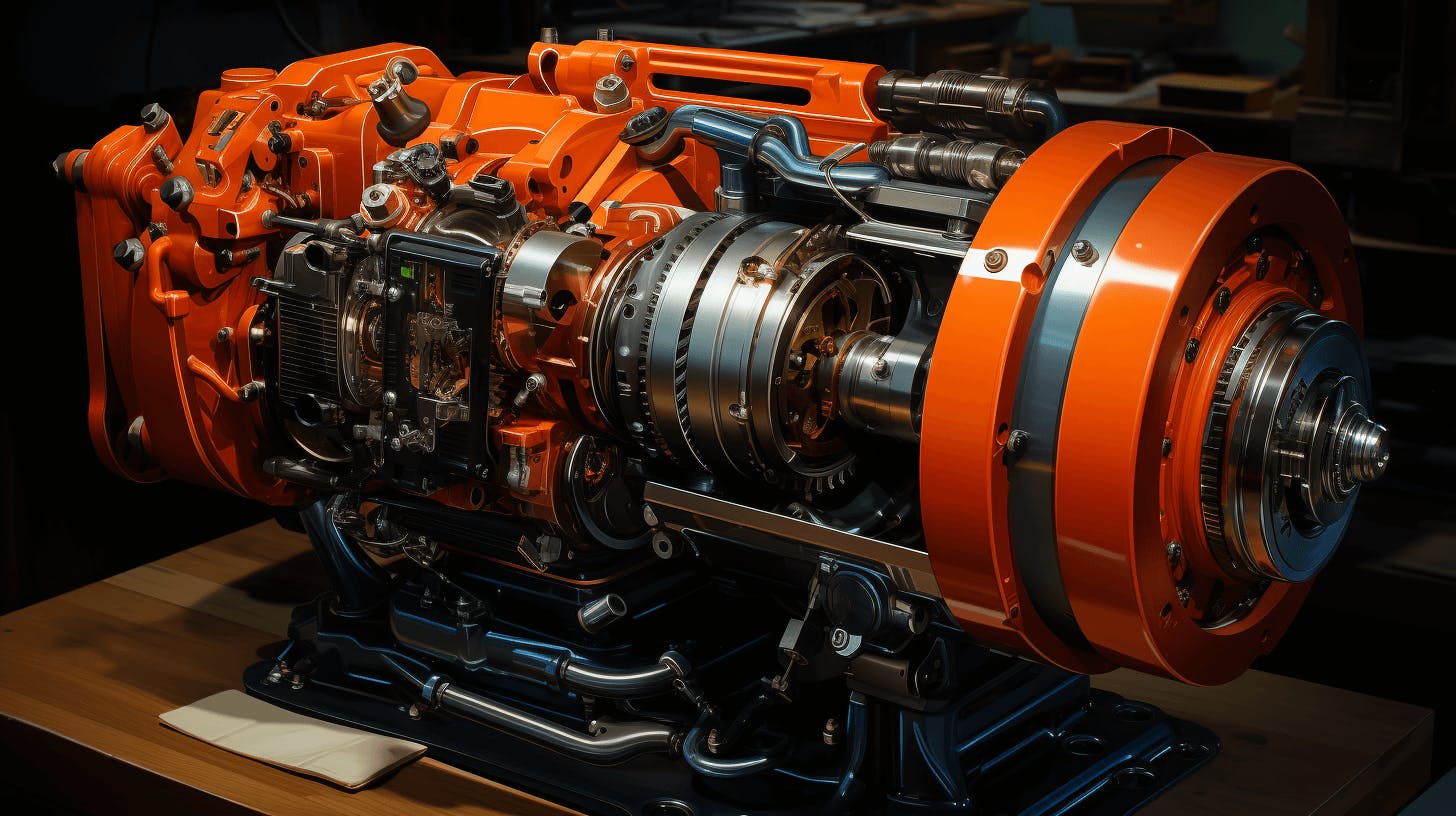 Rigorous Quality Control Measures in Place
RockAuto takes pride in its commitment to providing high-quality auto parts to its customers. To ensure that only the best products are offered, the company has implemented rigorous quality control measures. These measures involve thorough inspections and assessments of each product before it is listed on their website. By adhering to strict standards, RockAuto ensures that their customers receive reliable and durable auto parts.
Certified Suppliers Meeting Industry Standards
One of the reasons behind RockAuto's reputation for quality is their careful selection of suppliers. The company works exclusively with certified suppliers who meet industry standards. This ensures that the auto parts available on their platform are sourced from reputable manufacturers who adhere to stringent quality guidelines. By partnering with trusted suppliers, RockAuto can consistently deliver reliable products to their customers.
Thorough Testing Procedures Before Listing Products
Before a product is listed on the RockAuto website, it goes through a series of thorough testing procedures. These tests are designed to evaluate the performance, durability, and reliability of each part. By conducting these tests, RockAuto can confidently vouch for the quality of the products they offer. This commitment to testing helps them maintain their reputation as a reliable source for auto parts.
Dedication to Providing Reliable Solutions
RockAuto understands thatReliability is crucial. That's why they prioritize offering solutions that customers can trust. Whether it's an essential component like brakes or a smaller part like a spark plug, RockAuto ensures that every product meets their high standards for reliability. They understand that customers rely on them for dependable solutions and strive to exceed expectations.
When purchasing auto parts from RockAuto, customers can have confidence in both the quality and reliability of the products they receive. With rigorous quality control measures in place, certified suppliers meeting industry standards, thorough testing procedures before listing products, and a dedication to providing reliable solutions, RockAuto continues to be a trusted source for auto parts.
Outstanding customer service and hassle-free return policy
Friendly Support Team Ready to Assist with Inquiries
RockAuto takes pride in its outstanding customer service, putting the needs of their customers first. Whether you have a question about a specific part or need assistance with an order, their friendly support team is always ready to lend a helping hand. They understand that navigating the world of auto parts can be overwhelming, especially for those who may not have extensive knowledge in this area. That's why they go above and beyond to provide clear and concise answers to your inquiries.
Efficient Resolution of Issues or Concerns
RockAuto doesn't leave you hanging. If you encounter any problems with your order or receive a faulty part, they are committed to resolving the matter efficiently and effectively. Their dedicated team works diligently to rectify any issues that may arise during the ordering process or after delivery. Whether it's a missing item, damaged packaging, or compatibility concerns, RockAuto aims to find a solution that leaves you satisfied.
Simple Return Process with No Restocking Fees
Returning an item shouldn't be a hassle, and RockAuto understands this completely. They have streamlined their return process to make it as simple as possible for their customers. If you need to return a part for any reason, all you have to do is initiate the return through their website within 30 days of purchase. Unlike some other retailers who charge restocking fees, RockAuto doesn't impose any additional costs on returns. This means you can shop with confidence knowing that if something doesn't work out, returning it won't break the bank.
Focus on Customer Satisfaction and Loyalty
At RockAuto, customer satisfaction is at the heart of everything they do. They strive to exceed expectations by providing top-notch service from start to finish. By prioritizing customer loyalty, they aim not only to meet but also surpass your needs and requirements. This commitment to excellence has earned them a loyal customer base who continue to rely on RockAuto for their automotive needs. Whether you're a seasoned car enthusiast or a novice in the world of auto repairs, RockAuto is dedicated to ensuring your satisfaction every step of the way.
Why RockAuto is the go-to destination for auto parts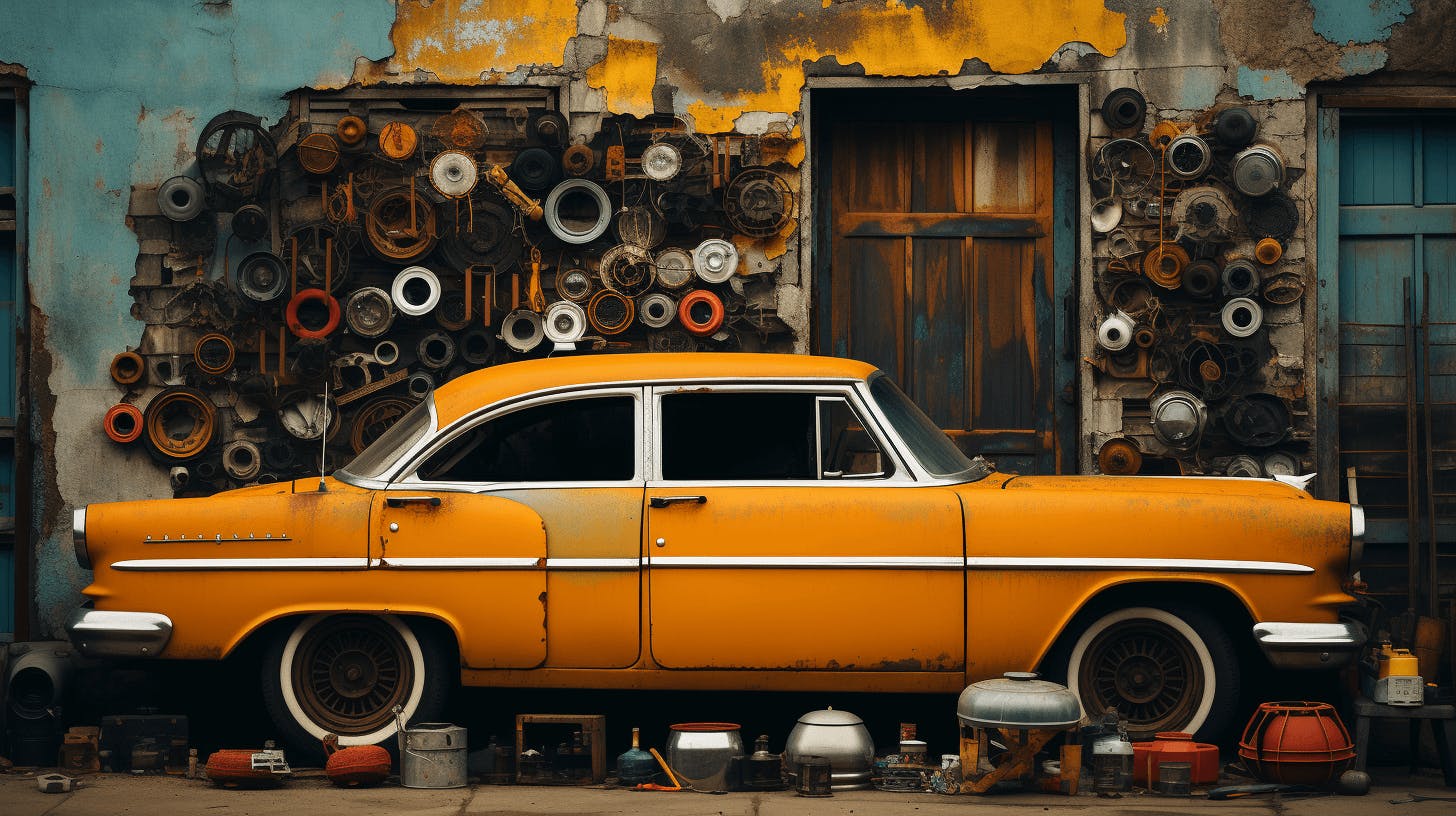 RockAuto is the ultimate destination for all your auto parts needs. With an unbeatable combination of quality, selection, and value, it has earned a long-standing reputation as a trusted source in the automotive industry. Whether you're a DIY enthusiast or a professional mechanic, RockAuto offers a convenient online shopping experience that caters to all.
Unbeatable Combination of Quality, Selection, and Value
RockAuto stands out from the competition due to its commitment to providing top-notch quality products at affordable prices. They offer a vast selection of auto parts from various manufacturers, ensuring that customers have access to high-quality options for their vehicles. From engine components to brake pads and everything in between, RockAuto has it all.
One of the key advantages of shopping at RockAuto is the value they provide. Their competitive pricing allows customers to save money without compromising on quality. You can find both brand-name products and more budget-friendly alternatives, giving you flexibility.
Long-Standing Reputation as a Trusted Source
With years of experience in the industry, RockAuto has built a solid reputation as a reliable and trustworthy supplier of auto parts. They have gained the trust of countless customers who rely on them for their automotive needs. This trust is further reinforced by their commitment to customer satisfaction and exceptional service.
RockAuto sources its products directly from manufacturers, ensuring authenticity and reliability. By eliminating middlemen and unnecessary markups, they can offer competitive prices while maintaining high standards of quality. This direct sourcing also means that customers can find parts for both popular makes and models as well as rare or hard-to-find vehicles.
Convenient Online Shopping Experience
Gone are the days when you had to visit multiple stores or call around looking for specific auto parts. RockAuto simplifies the process with its user-friendly website that allows you to easily search for the parts you need. The intuitive interface makes it a breeze to navigate through their extensive catalog.
RockAuto provides detailed product descriptions, including specifications and compatibility information, so you can be confident that you're purchasing the right part for your vehicle. They also offer customer reviews and ratings, giving you insights from other customers who have used the same product.
Catering to DIY Enthusiasts and Professional Mechanics
Whether you enjoy working on your car as a hobby or are a professional mechanic, RockAuto caters to both ends of the spectrum. Their wide range of products covers everything from basic maintenance items to specialized tools and equipment. No matter the complexity of your repair or upgrade project, RockAuto has the parts you need.
RockAuto Price Comparison with Competitors: See how RockAuto's prices stack up against other auto parts retailers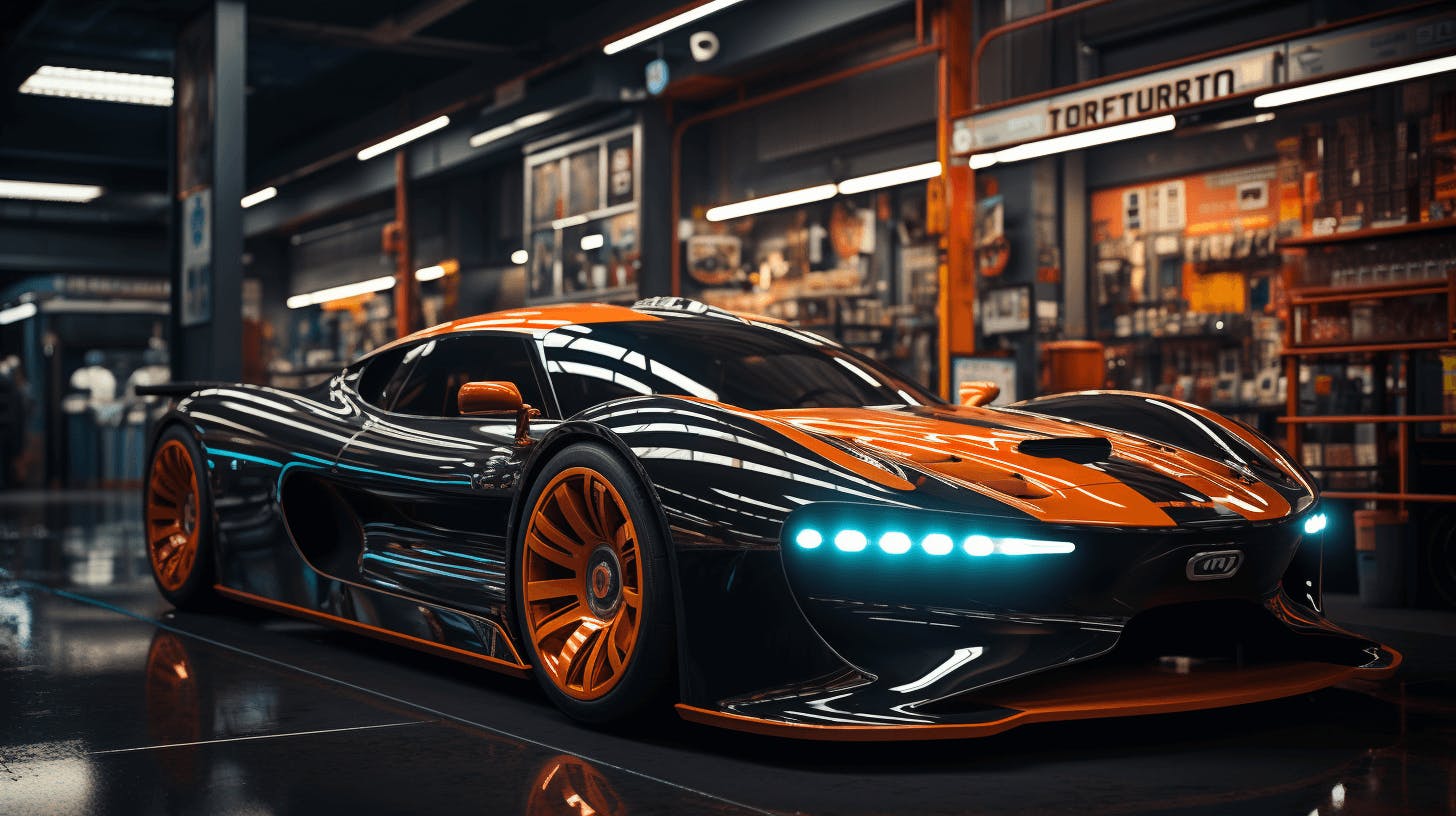 To truly understand why RockAuto is the go-to destination for auto parts, it's essential to compare their pricing with other retailers. Let's take a closer look at how RockAuto's prices stack up against its competitors.
Transparent Pricing Compared to Other Retailers
One of the standout features of RockAuto is its transparent pricing. Unlike some other auto parts retailers, RockAuto provides clear and upfront pricing information. This means you won't have to worry about hidden fees or surprises when it comes time to make a purchase. With all the costs laid out in front of you, you can easily compare prices and make an informed decision.
Lower Prices Due to Efficient Business Model
RockAuto's efficient business model allows them to offer lower prices compared to many of their competitors. By sourcing products directly from manufacturers and eliminating the need for physical storefronts, they can pass on significant savings to their customers. This means you can get the same quality auto parts at a fraction of the cost.
Potential Savings When Purchasing from RockAuto
When you choose RockAuto as your auto parts supplier, you open yourself up to potential savings. Their competitive pricing ensures that you're getting the best possible deal on your desired products. Whether you're a professional mechanic or a DIY enthusiast, these savings can add up over time and help keep more money in your pocket.
Consistently Competitive Rates Across Various Product Categories
Another advantage of shopping at RockAuto is that they offer consistently competitive rates across various product categories. Whether you're looking for engine components, brake pads, or even accessories like floor mats, you can expect fair and affordable prices across the board. This makes it easier than ever to find everything you need for your vehicle without breaking the bank.
Conclusion: Wrap up your journey through the world of RockAuto
Congratulations! You've now explored the vast realm of RockAuto, where high-quality auto parts meet unbeatable prices. From our extensive inventory to our commitment to customer satisfaction, RockAuto has it all. With easy shipping options and a hassle-free return policy, we make getting the parts you need a breeze. So why look anywhere else when RockAuto is your go-to destination for all things auto?
Now that you've discovered the wonders of RockAuto, it's time to take action. Don't miss out on our incredible discounts, promotions, and savings—they're waiting for you! Whether you're a car enthusiast or simply someone in need of reliable auto parts, RockAuto has everything you need to keep your vehicle running smoothly.
After purchasing RockAuto products, you will be able to continue your journey safely with Forwardme.
Frequently Asked Questions