Did you know that it's cheaper to shop and ship from the US to the UK than it is to shop and ship within the UK? In fact, there are a number of ways to save money when shipping packages between these two countries. Here are a few tips on how to cost-effectively shop and ship from the US to the UK.
1. Benefits of shopping from the US to ship to the UK
You may be wondering how can it be cheaper to buy from the US and ship them to the UK, now with today's technology, everything is much easier and customer-friendly. 
Most of the brands may have multiple stores thought the world, but most of them are much cheaper in the US because of local taxing, and as the United States is a consumer society, thus major brands consider the US as a starting point. This allows the customer an advantage. Due to our consumer society, there are always sales and deals on brands that can attract you from miles away! Here is a mini list;
First of all, there is always a sale/deal on the brands.
You can easily 

Find Coupon Codes

.
You can avoid taxes by using a tax-free state delivery address.
There are some brands that have no stores rather in the United States, for example, Target, Costco, etc.
These might seem as not a big deal, but if you make a simple accounting, you will see that shopping from the US will allow you to save a ton of money!
2. Tips on how to shop from the US cost-effectively
As stated earlier, shopping from the US will allow you to save money, but if you act strategically and chase coupon codes, wait for sales, and even subscribe to their e-mailing journey, they can provide you with discounts that will save you tons of money in the long run! Now, with the expansion of online shopping, you are not tied to your own country; you can shop from the US with ease too!
One more tip to be more cost-effective is to use extra services that the forwarder offers, for example, consolidation, repackaging, content photo, and many more. These can vary a lot from forwarder to forwarder, but most of them offer these services, which allow you to save a ton!
3. A forwarder?
A forwarder is a middleman who can save you tons of money! The forwarder's or parcel forwarder's job is to provide a service that helps move packages and mail between different countries. 
They can help you with customs clearance and save you time and money. You can easily find one online and use their services to save a fortune. They also accept a wide range of payment methods. There are some tips to take into consideration when choosing a forwarder.
Most of the forwarder has hidden charges, and service provider should be as open as they can be. You should avoid these forwarders.
Some of the forwarders offer such high rates that, you can even save a small fortune by not using their service! You should use go to their website and use their 

calculator

 tool to get an estimated cost of shipping for your shipment.
Be careful when selecting extra services from forwarders as they can be expensive if you make the wrong choices. As they can charge you a ton for their services.
The most important thing is insurance. You should be sure whether they are providing insurance for the shipment or not before using their service as this can be life-saving!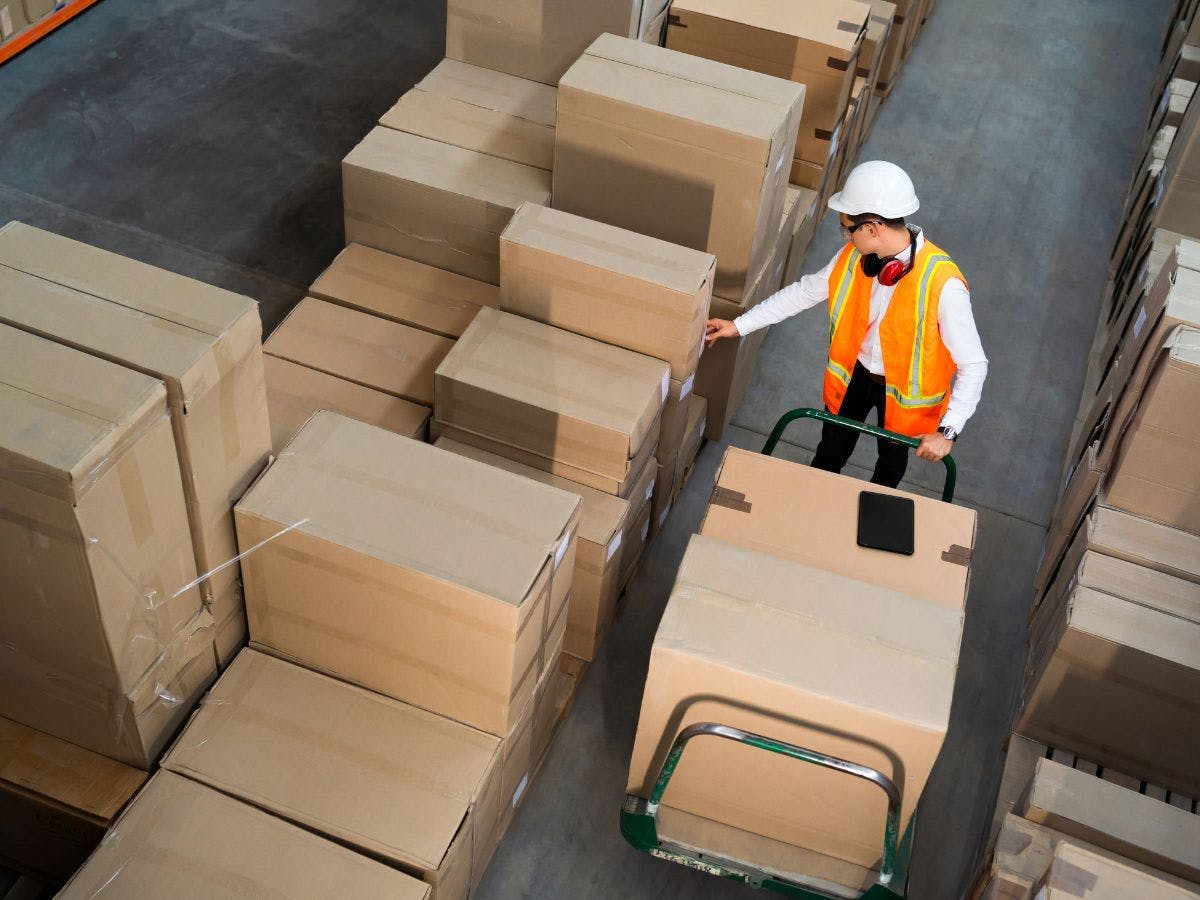 4. How to use a forwarder?
Using a forwarder can be tricky, but also easy! Most of them can directly charge you for creating a membership with them even if the account has the basic services. Most forwarders have a Complete Guide where you can see the details. 
If you have more questions, you can reach out to their customer service too. Customer service can inform you about customs duties, delivery services, and other questions.
You can find a forwarder, sign up for their service, use their address to make your purchases, wait for the delivery, and once the packages are received and processed into your account, you can proceed with the payment. 
With the payment, you will see the shipping options, courier services, transit times, estimated delivery times, and shipping costs. After the payment is done, you can sit back, relax, and enjoy the moment. Your parcel delivery company will ship your packages to your registered international shipping address in the United Kingdom.
5. Which courier you can use to ship from the US to the UK?
Most of the courier companies are shipping from the US to the UK, but some of them offer better services, and even some of them offer overnight delivery, which is perfect for impatient shoppers! Here is a minor list of the most wanted courier shipment options from the USA to the UK. USPS, DHL, Aramex, FedEx, and UPS are shipping to the UK from the US.
UPS
UPS offers a wide range of delivery options to the UK from the US, and their delivery schedule starts from 2 business days to 5 business days depending on your selection of service. With their UPS Worldwide Expedited® delivery service, you can get your package within 4 business days.
DHL
DHL is offering services like UPS, but their delivery schedule is a bit longer than UPS'. They offer to deliver your packages within 3–11 business days to your doorstep, which is good for an international shipment.
FedEx
FedEx is the fastest delivery option you can select in the market. They offer two-business-day delivery with FedEx International Priority which leads the market. You can get your package delivered to your doorstep in two business days.
6. Shipping the packages
After handling all of these, the last step is to place an order to ship the package as you wish! You can select the packages you wish, add them to your cart, and proceed with the payment with the correct shipping service. The rest will be handled by the operation team of the forwarder, and you can rest assured meanwhile! Sending packages was never this easy before!
When it comes to shipping packages, there are a few options to choose from. In this blog post, we've outlined some of the best methods for shipping from the USA to the UK. We've also provided tips on how to save money when using a forwarder and what to look out for when choosing one. 
So whether you're looking for a fast or cheap option, we've got you covered! Reading this will allow you to shop from the US and ship them to the UK with more efficiency!