In the ever-evolving world of coffee, the United States has carved out a name for itself as a hub of variety, innovation, and premium quality. It's no secret that the US is home to some of the most iconic coffee brands and unique blends in the world. For coffee lovers residing outside of the U.S., getting your hands on these flavorful and diverse blends can be a challenge, but not to worry, we at Forwardme are here to ensure you can shop from the US and enjoy your favorite coffee no matter where you are.
Coffee shopping from US
Before we dive into the particulars of coffee shopping, it's crucial to understand the vast selection available to consumers. Coffee comes in many forms - from Arabica to Robusta, whole beans to pre-ground, regular to decaffeinated, and even flavors that run the gamut from caramel to pumpkin spice. Also, not forgetting, the unique brewing methods that bring out different flavors and characteristics of the beans. A true coffee connoisseur knows that a good cup of coffee is an experience to savor, a sentiment that is shared by the best coffee brands in the US. These brands often provide detailed descriptions of their beans' origin, the best brewing method for each type, and the flavors you can expect from each blend.
Being mindful when shopping for coffee online
When shopping from the US for coffee, it's essential to keep a few things in mind to ensure you get the best out of your purchase. First and foremost, check for roast dates. Coffee is at its best within a month of its roast date, and while it won't spoil after this, it can lose some of its flavor. Secondly, consider whether you want whole beans or pre-ground coffee. Whole beans maintain their freshness longer, but they do require a grinder, whereas pre-ground coffee is more convenient but can lose its freshness more quickly.
If you're opting for decaffeinated coffee, ensure it's been decaffeinated using a natural process. Some processes use chemicals that you might prefer to avoid. Finally, pay close attention to the shipping and handling conditions to ensure the coffee reaches you in prime condition. Look for companies that use sealed, airtight bags, as exposure to air can cause coffee to go stale.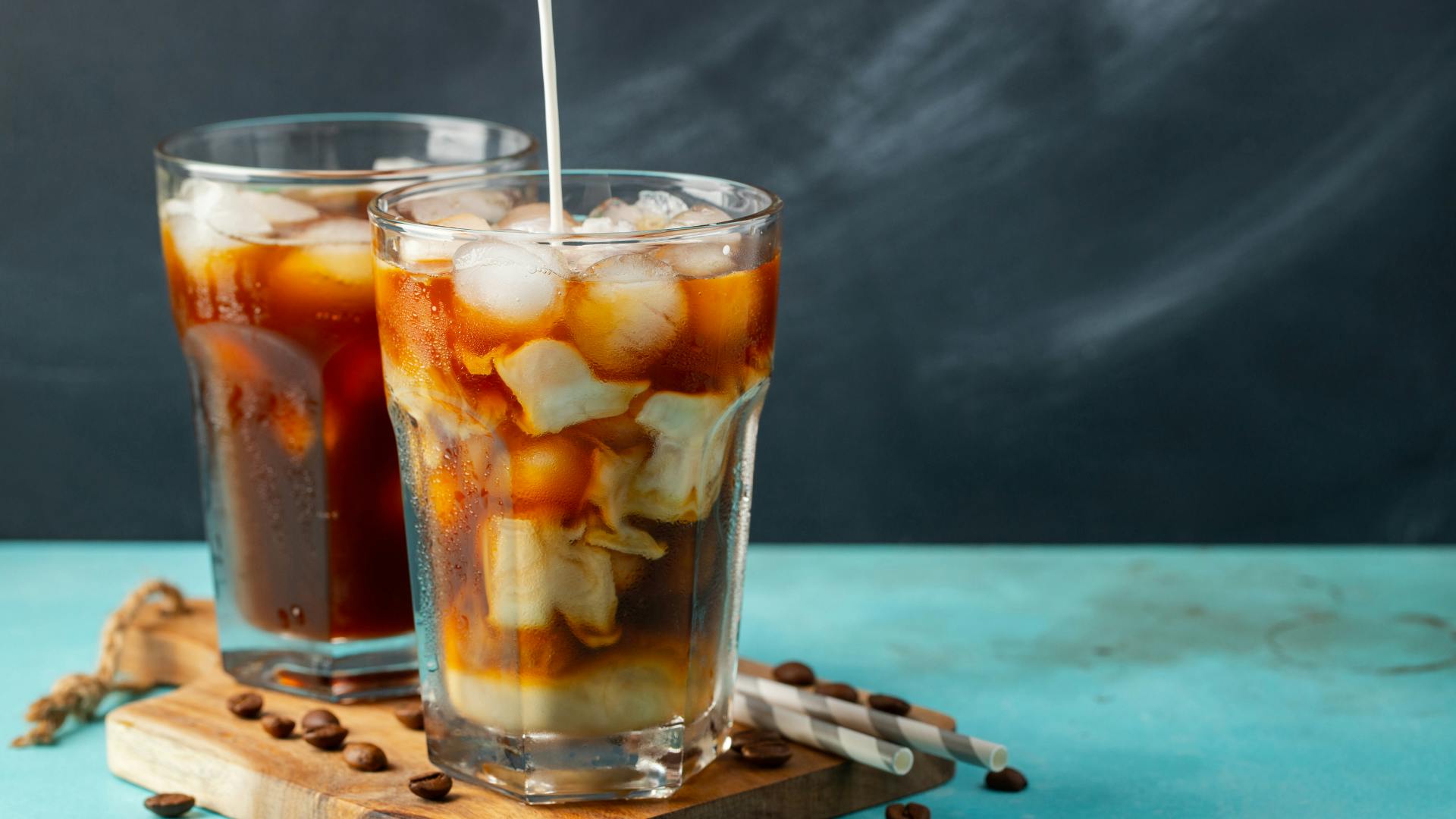 5 Best websites to purchase coffee from
Dunkin'
An iconic brand known for its fantastic range of flavorful blends. Get Dunkin coffee from the US and experience the rich, smooth flavors that have become a morning staple for many Americans.
McCafe
McDonald's very own coffee brand offers premium quality at affordable prices. Their blends are harvested from the rich soils and mountainous regions of the foremost coffee-growing areas in the world.
Maxwell House
Established in 1892, Maxwell House has a long-standing history of delivering quality coffee. Their range of blends promises something for every palate, from mild to bold flavors.
Peet's Coffee
Known for their deep-roasted beans, Peet's Coffee offers an intense, bold flavor that is perfect for those who like their coffee strong and robust.
Starbucks
Starbucks is a global giant that needs no introduction. Starbucks sells its wide variety of unique blends and single-origin coffee online, allowing you to bring the Starbucks experience right to your home. Starbucks' online shop is also perfect for trying their exclusive Reserve blends, which highlight the unique flavors of different coffee-growing regions.
One-stop-shop for a vast range of coffee brands, styles, and blends. From gourmet roasters to major coffee brands, Amazon US has it all.
Shipping internationally with Forwardme
At Forwardme, we understand the excitement and anticipation that comes with online shopping internationally for your favorite coffee brands. We've made it our mission to make this process seamless and worry-free. When you ship with us, you get a free US address at one of our two warehouses, including one at a tax-free address in the United States. This allows you to take advantage of US shopping sale prices, which can result in significant savings.
Once your coffee purchase arrives at our warehouse, we take over the logistics. We repack your goods carefully, consolidate your packages to save on shipping costs, and ensure your purchase is shipped safely to you. With Forwardme, shipping to more than 220 countries worldwide, you can savor your favorite American coffee from the comfort of your home.
Whether you're a fan of Dunkin, a lover of McCafe, or you enjoy the robust flavor of Maxwell House, Forwardme makes shopping from the US a breeze. With our straightforward, secure process and international shipping to over 220 countries, the best US coffee is never out of reach. So why wait? Start browsing, start shopping, and let us take care of the rest. It's time to experience the best coffee the US has to offer, delivered right to your doorstep.