Buying anything for your kids can be difficult. They outgrow clothes, are too bright for toys, or need more educational activities to keep them going with school. Diving into every little thing your kids need to be successful can be a lot to handle, especially if you're on a budget or have multiple children. 
Being a parent is already difficult enough, and navigating retailers to find the perfect shop could take a lot of time. So, we did the hard work for you and found ten of the most popular kids' brands in the United States that you can take a look at.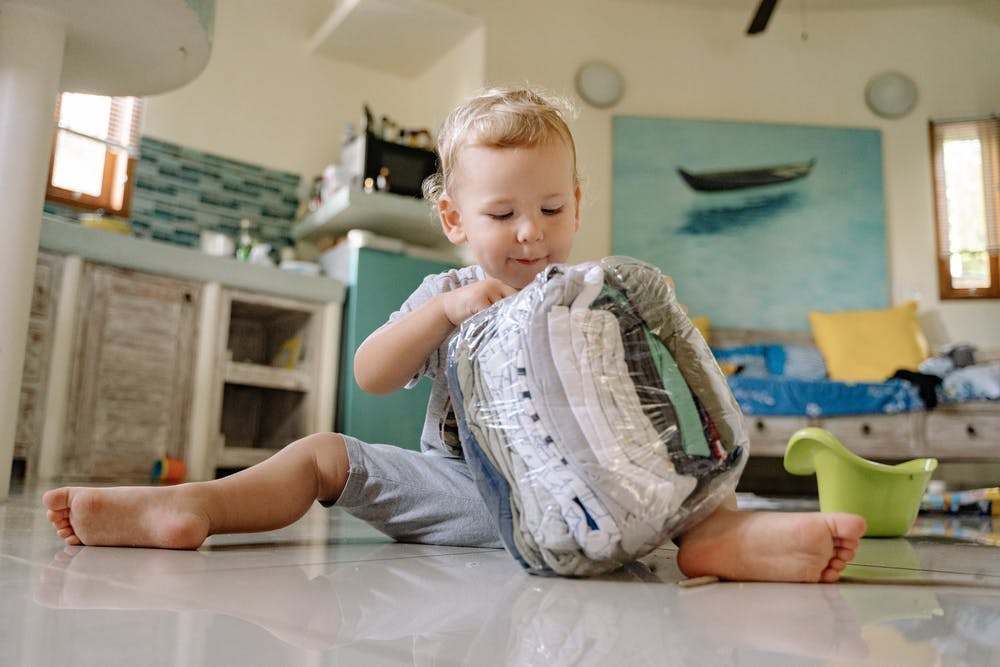 Carter's is known for its large selection of affordable clothing for babies and toddlers. They have a two-pack of bodysuits for $18, which is a great price. Their styles are great and easy to use for babies, especially since you'll be moving from size to size rapidly. They often have sales that will be even more budget-friendly to the affordable parents.
Carter's is one of the largest brand marketers of baby and children's clothing in the United States. They've been around since 1865 and have other names under their belt, including OshKosh B'gosh, Child of Mine, Just One You, and Genuine Kids.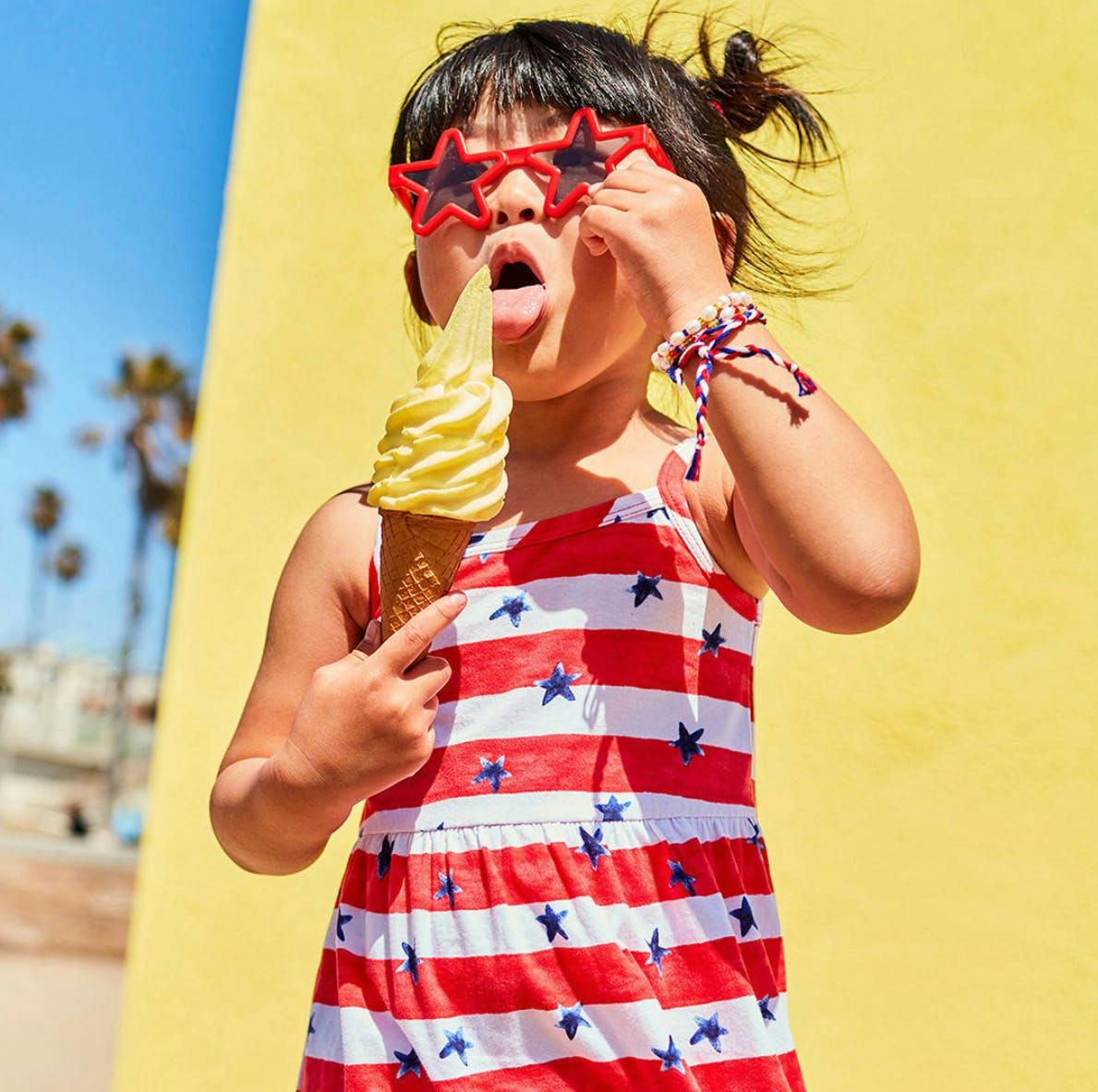 From baby to teenager, Old Navy has you covered. They have fantastic quality when it comes to their clothes, and everything is budget-friendly. Old Navy stays on trend with their styles, but you don't get the outrageous price that typically occurs. Most of their pieces are versatile, and their essential components are a must-have. 
Old Navy is a part of Gap Inc., which was founded in 1969. The founder, Don Fisher, was searching for a pair of jeans that were size inclusive since he was having issues with his 6'4 frame. His wife, Doris Fisher, owned the same amount of the stakes in the company as her husband, which was unheard of at the time since women weren't typically seen in the boardroom. The first Gap store went public in San Francisco, and the rest is history.
Currently, Old Navy only ships within the United States and does no international shipping. Head over to Forwardme to get shipping help with Old Navy.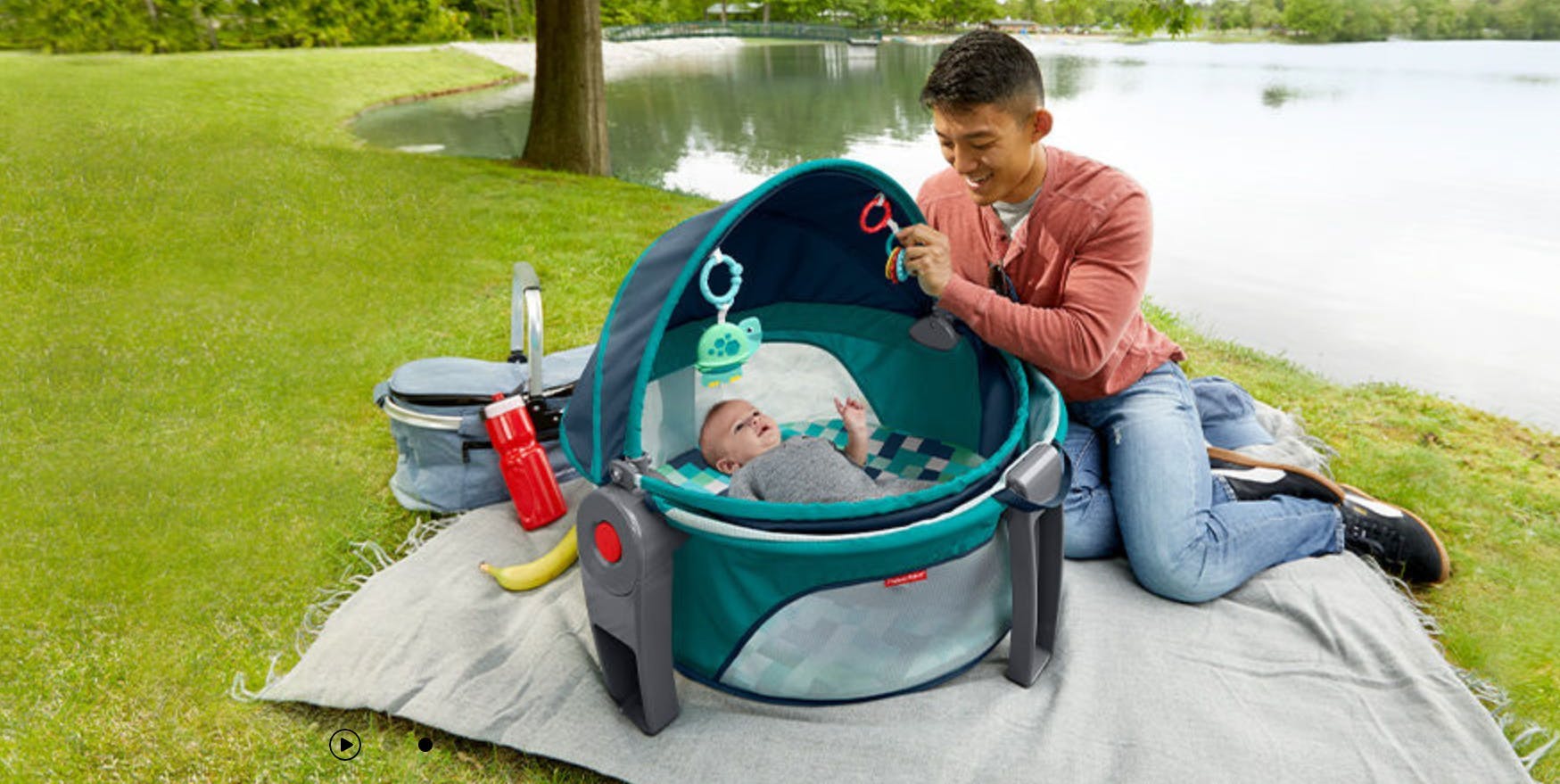 Fisher-Price has been around for a while and is known to have great toys for children of all ages. They offer different categories of toys, from 0-6 months, 6-12 months, and more. Their quality is top-notch, and you get excellent value for your money. They primarily design games and toys for infants and toddlers because that is where their niche is most effective. In the 1990s, they tried to branch out to older kids but were unsuccessful.
The company began in 1930 in New York between three partners: Irving L. Price, Helen M. Schelle, and Herman G. Fisher. Their first try was simple wood and metal pull toys that have since grown into a massive corporation with around $1 billion in sales. The company has changed owners several times and is currently owned by toy giant Mattel.

Baby Einstein is new to toys, with their main focus being educational toys for infants and toddlers. Most toys are used for music, art, and movement, which are perfect for young minds. Many of their toys are dedicated to teething or making sounds, and they even make swings, bouncers & rockers, and walkers for toddlers. They have Award Winners & Best Sellers as one of the popular categories.
The company was created by parents and teachers who wanted to focus their energy on raising a child. It started in 1996 and was later bought by Disney in 2001.
You can find Baby Einstein products at all major retailers like Target, Amazon, and Walmart. They all ship internationally, but if you happen to find something you love that can't be shipped, go ahead and order it. I will have your back. Just head to their website, and they can get any Baby Einstein toy sent your way.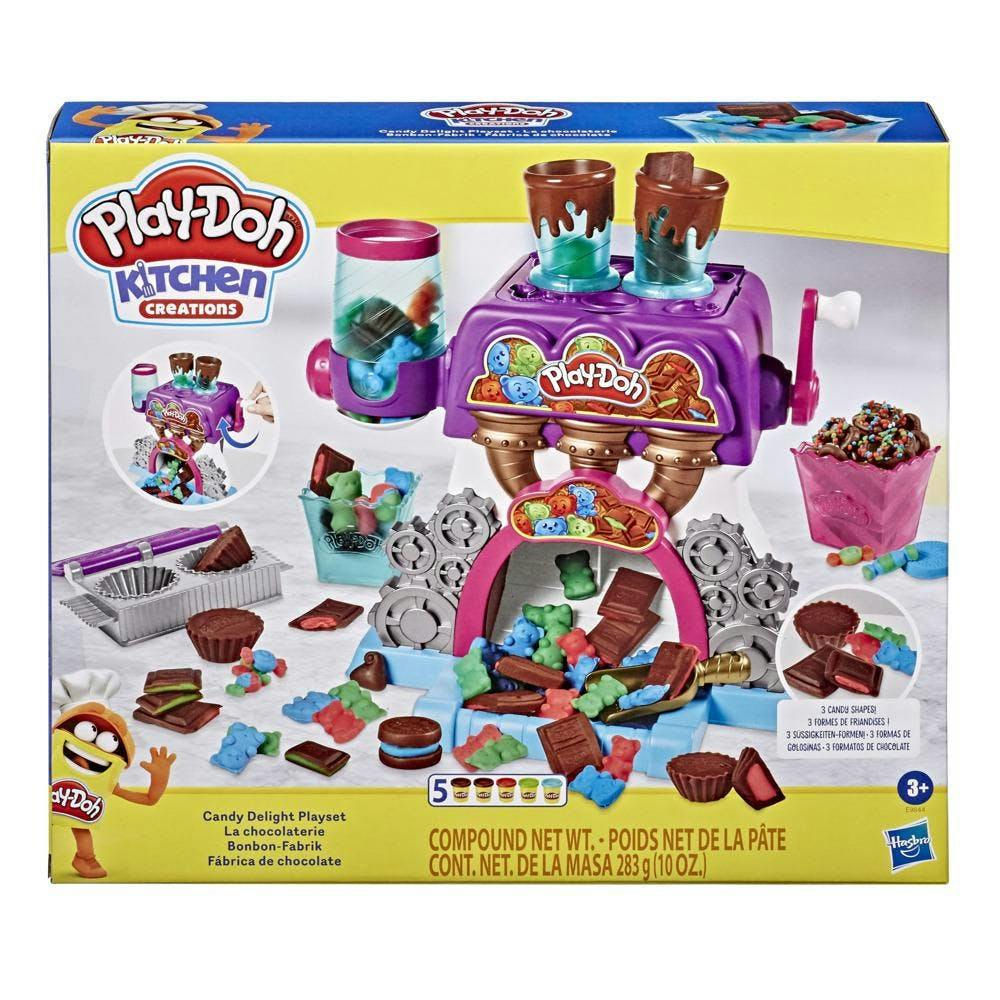 Play-Doh is perfect for letting your kids be creative and have a little fun. Their model clay allows young minds to work their imaginations and bring their thoughts to life. They have a ton of products, ranging from ordinary clay to slime to fun kits like Kitchen Creations Candy Delight or Wheels Cement Truck Toy. All of their products are non-toxic since we know kids will try to eat them.
Noah McVicker of Cincinnati created Play-Doh. Initially, the product was developed to clean coal from wallpaper. McVicker's brother-in-law helped create the product, and when his wife, who was a school teacher, allowed her students to play with it, she convinced the two to manufacture it as a children's toy. In 1956, the company was launched and grew from there.
Similar to Baby Einstein, you can buy Play-Doh from all major retailers. If you can't find one that ships to your location, let Forwardme do the shipping part for you.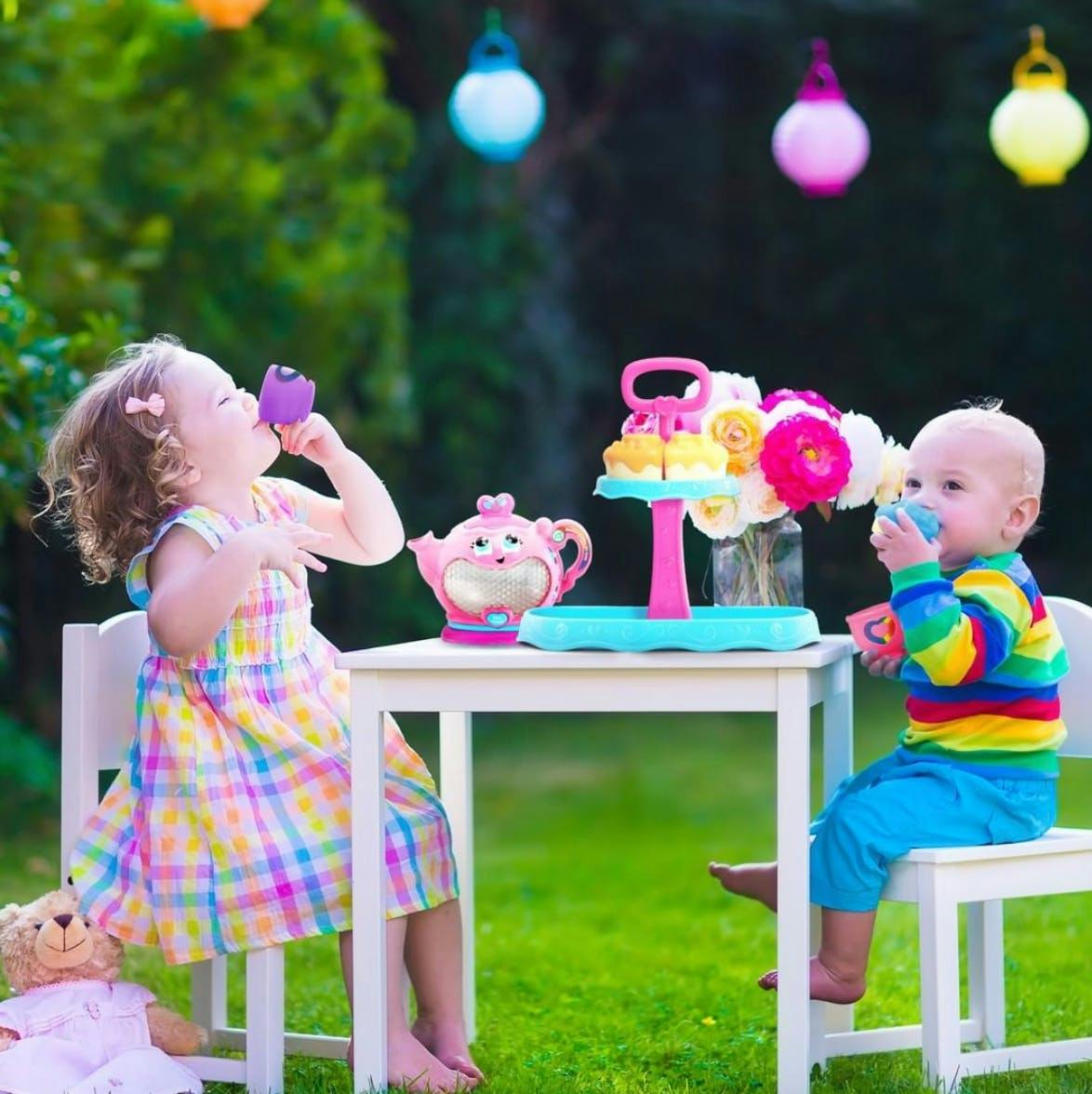 LeapFrog was around before iPads were even a thing. LeapFrog uses technology to help your child learn, but not all their toys revolve around a screen. Instead, they offer toys like the LeapPad Academy, LeapStart Preschool Success, and even simpler toys like colorful maracas and an adventure globe.
For over 20 years, LeapFrog has helped children grow their knowledge and imagination with their products. The company was founded in 1995 by a father who wanted to help his kids learn how to read with the help of technology. Today, the company is based in California and combines state-of-the-art educational expertise with innovative technology.
Currently, LeapFrog does not ship internationally. Most U.S. businesses must be done at a retailer, like Target, that sells their products. If you want to purchase anything for LeapFrog, let Forwardme handle your shopping and shipping needs.
Magna-Tiles create endless hours of fun for your children and are great for education. They introduce educational topics like shapes, colors, engineering, prices of magnets, and more. If your child is in the area to learn fine motor skills, you need these tiles. The company offers different colors and shapes that are suitable for any child age 3 and up.
Magna-Tiles came about in 1997 with the intention of encouraging unstructured, imaginative play and helping children with STEM concepts. They were created by a Japanese mathematics teacher who wanted to let his students have a more hands-on experience learning about geometric shapes and concepts. Today, the tiles are known for helping children learn math, and science, and get creative together.
Magna-Tiles only ships to the United States and Canada, but Forwardme can help get your tiles sent directly to your home.

Crayola has grown from just being a crayon brand to much more now. Today, the company makes art kits and easels,activity kits, and mess-free options. Their toys are two-in-one, where you can use your imagination to play but also draw. They even offer STEM toys to get your older kids involved in STEM fields.
Crayola was formerly known as the Binney & Smith Company. The company was started in 1885 by two cousins out of New York. Their colors were primarily used for industrial use until 1903, when the first wax crayon was created. Since then, the company had targeted artists and designers to buy their products until the 1940s, when they became more popular with children.
Crayola only ships within the United States, but if you are interested in any of its products, Forwardme is a great place to shop around and get your items delivered internationally.
Janie and Jack make fantastic baby clothes, ranging from newborn to 24 months. Their sizing is true to size, and it makes only ordering simple. They have options like bodysuits, sweaters, dresses, and more, plus accessories like hats and bows. Their clothes are a little more expensive, but the quality is impressive.
Janie and Jack are operated by Gymboree, which was recently bought out by Gap. Their goal is to design an individual style for each season and family.
Hopefully, this list will make it a bit simpler to find something for your child. All of these brands offer unique products and clothing that will help your child grow and learn.
Remember, if you need help with shopping, currency exchange, and shipping, Forwardme is the perfect place to stop for all your international needs.