Shop tax-free from U.S. online stores and
Ship directly over 220 countries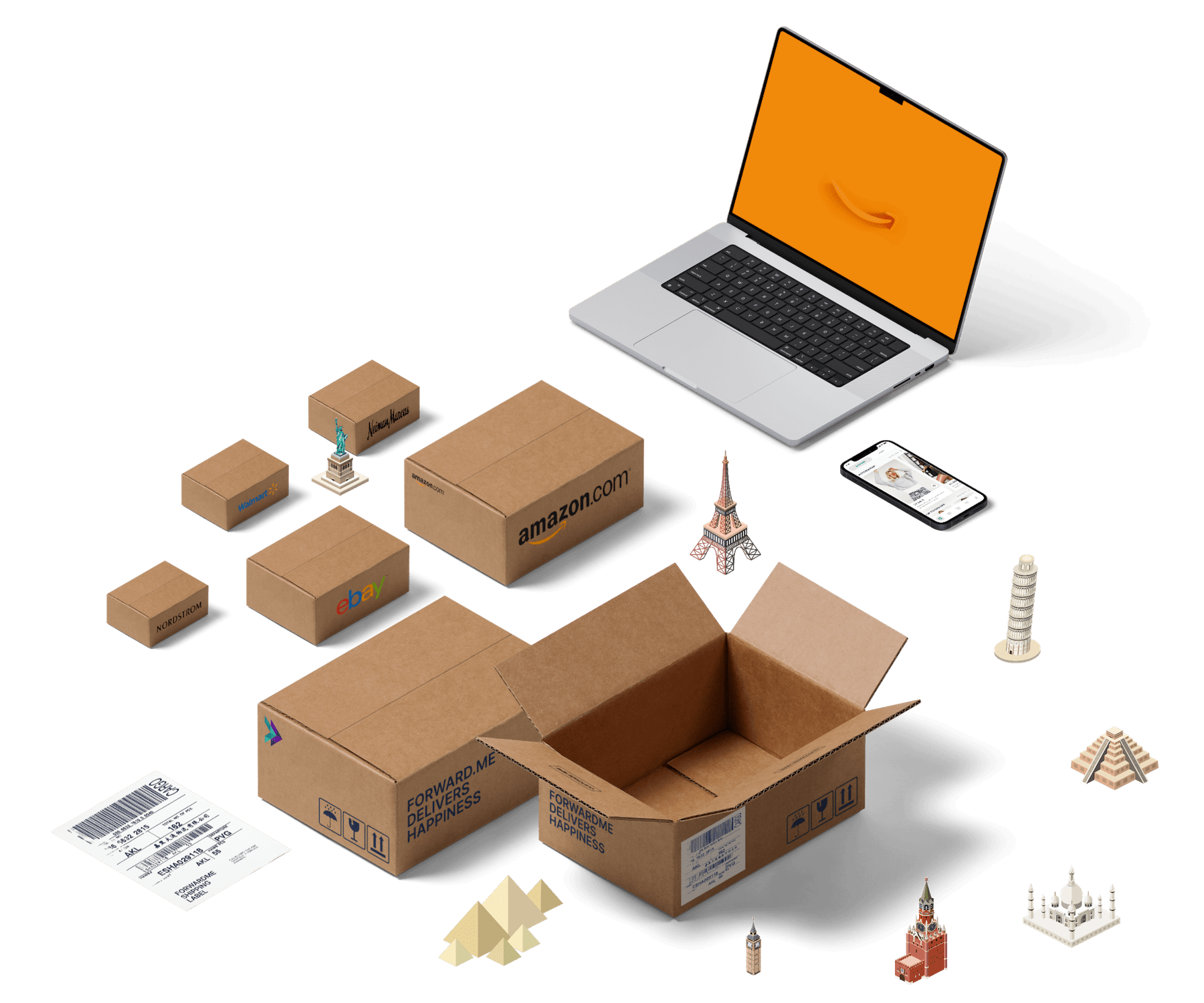 Get your US shipping address.
SHOP online in the U.S. and use your U.S. address as the shipping address.
Get your items.
When your packages arrive at your mailbox, click SHIP to get them sent to you!
Affordable shipping prices.
Save up to 80% on shipping by shopping on multiple websites.
Most popular shipping destinations.
Find out shipping options, fees and more.
Forward.me difference.
Even more reasons to ship with us.
Blog Posts.
Tips, advice and best practices to inspire.
Popular right now.
Trending stores in the US.
The Tech lover's gift guide.
Here's where the fun begins.