We all love shopping and when it comes to searching for deals online, for some reason our fingers automatically start typing the names of the most popular retailers. Yet, actually, there are many other options out there, where you can make a category or deal-specific searches on.
Not located in the US? No worries. With Forwardme's package forwarding solutions, you can shop online from anywhere and ask for your items to be shipped to your US postal address in Delaware.
Let's look at our picks covering many categories from books, jewelry, apparel, outdoor gear, and home improvement to electronics:
1. Big Lots
From personal care products to furniture, this store has everything you might be looking for. Check out the Deals tab for recent offers. With just a cart worth $59, you get free shipping to locations in the US.
To get more benefits and special offers, sign up for the BIG Rewards.
2. Neiman Marcus, Last Call
This online store focused on jewelry, apparel, and home products is very rich in categories and has deals specific to hundreds of designer brands. With its featured shop categories, it is very easy and fun to navigate through the site and find products according to your taste and budget.
Especially the "Soon to Sell Out" category is a very useful one that helps you track what is running low in stock and avoids surprises. You can get an online coupon worth $10 in return for signing up for e-mails and shipping for the US is free for purchases from $99.
We are sure that you are familiar with this consumer electronics giant, but did you know that it has a "Student Deal" category? Once you sign up, you get can great offers just for students, such as $200-250 off for MacBook Pros.
"Deals of the Day" features also have smart products that you may not guess that you are in need of until you see them.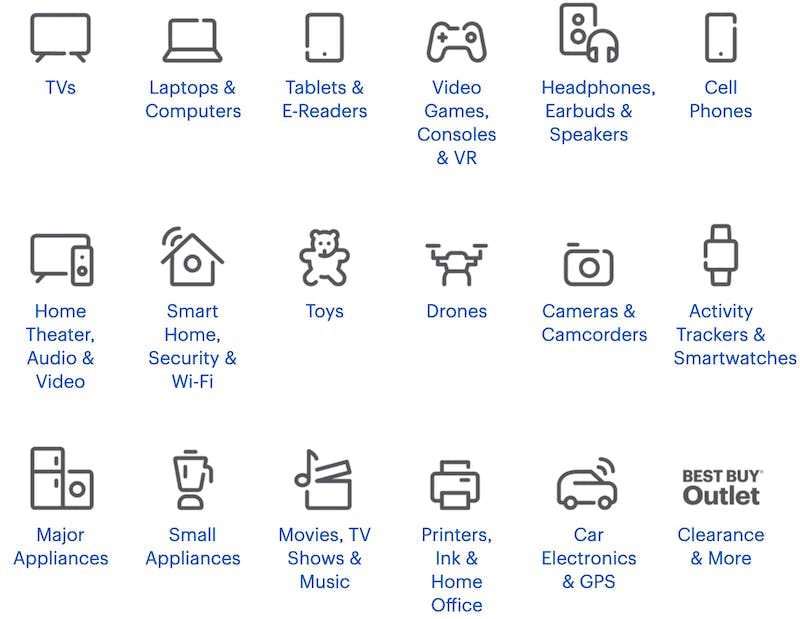 50% or more, Newly discounted and Less than $25 categories are also very practical if you are specifically hunting for deals.
Check out the Open box or Clearance deals too if you are not too squeamish for the look. Deals in the outlet are also verified to function properly and most are still covered under warranty.
4. Barnes and Noble
This is the largest book retailer in the US and has over 700 locations in the country. The café sections serve Starbucks list products and function as great alternatives to big-name coffee shops.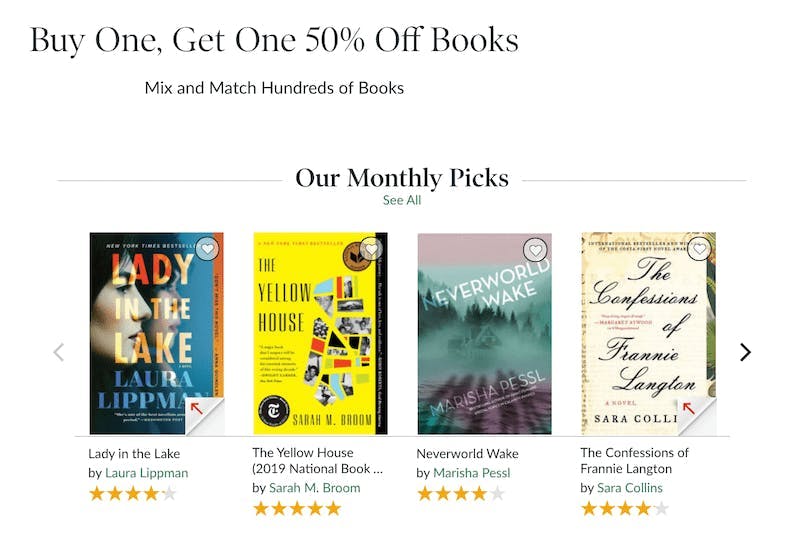 If you name yourself a bookworm and Amazon options are not doing the thing for you, definitely search through the collections of this wonderful bookseller. Without a minimum purchase requirement, ship
Sears is an American retailer selling great name brands and any product that you can ever imagine. There is always 30%+ discount for selected categories.
Home and fashion are categories we are all accustomed to seeing on various retailer websites, but Sears also has an impressive pet supplies category!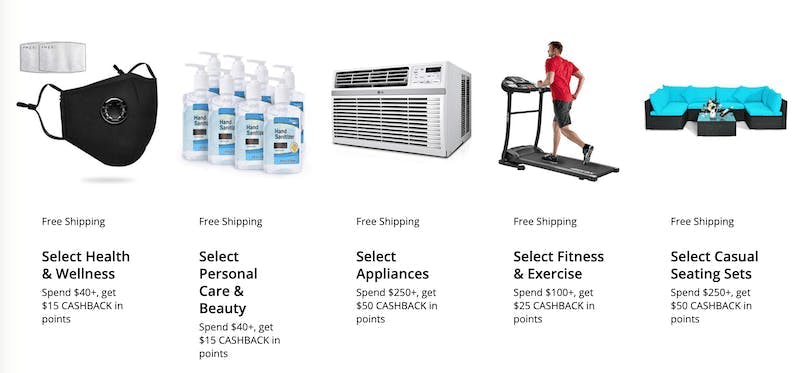 From yummy treats to toys, leashes, and grooming tools, you can shop for all needs of your non-human friends on the online store of Sears. Shipping is free for purchases at and above $59.
Lowe's is a major retailer selling all sorts of products and tools for home improvement. If you are planning on giving your home or backyard a nice touchup, you may want to check what Lowe's has to offer. Shipping is free for orders from \$45.
It is also a great site to wander around and get some refurbishment ideas. Check out the Ideas tab to find articles on how to build or replace certain home sections, inspirational projects, buying guides, and calculators to find out how much material you would need for your specific DIY project.
7. Rei Co-op
This is the USA's largest outdoor consumer coop, where you can find all kinds of clothing, gear, and footwear for outdoor activities such as backpacking, rock climbing, paddling, cycling, and camping.
Here you can find the best outdoor brands, from North Face to Columbia. You can search through the site according to activity type and also find a variety of deals sorted according to activities, the user (as men's, women's and kids'), or stock status. Shipping is free to US
8. Saks Off 5th
Here you can find great deals for products of luxury and designer brands such as Valentino, Moschino, Versace, and Prada.
At the Clearance section, there is over 50% discount for thousands of products in all categories, the largest selection being for women. In addition to huge discounts, the store also offers 20% off for products over $100.

If you are into rare and odd products, check out the Animal Jewelry section, which is now trending. Here you will find exotic animal-shaped necklaces, pendants, studs, and bracelets adorned with colorful gems. The price range is vast, with offers starting from $20 and reaching up to $3300.
Shipping is free to US addresses on orders from $99.