When shopping online in the US, many people are looking for ways to save money. One way to do this is by using coupon codes!
Though many people are shopping online, there are still many who are unaware of how to find and use promo codes. These coupons can be found in a variety of places; all you need to do is make a quick search on coupon websites and find deals before you start shopping.
You can find promo codes for thousands of products and services, including groceries, clothes, and travel. And the best part is that you can use them at different online stores like Walmart, Amazon, Target, Zappos, Best Buy, Etsy, Shein, and more!
By using coupons and promo codes, shoppers can save a significant amount of money on their purchases. To redeem a coupon code, shoppers simply need to select items and enter the code at checkout. This will automatically apply the discount to their purchase total in the shopping cart.
It can be time-consuming and difficult to search for these codes on your own. That's why we've compiled a list of the best coupon code websites for finding and using discount codes.
These sites will help you save money on your next purchase. So be sure to check them out before you make your next purchase. Thank us later!
Most popular coupon websites in the US based on average monthly visits;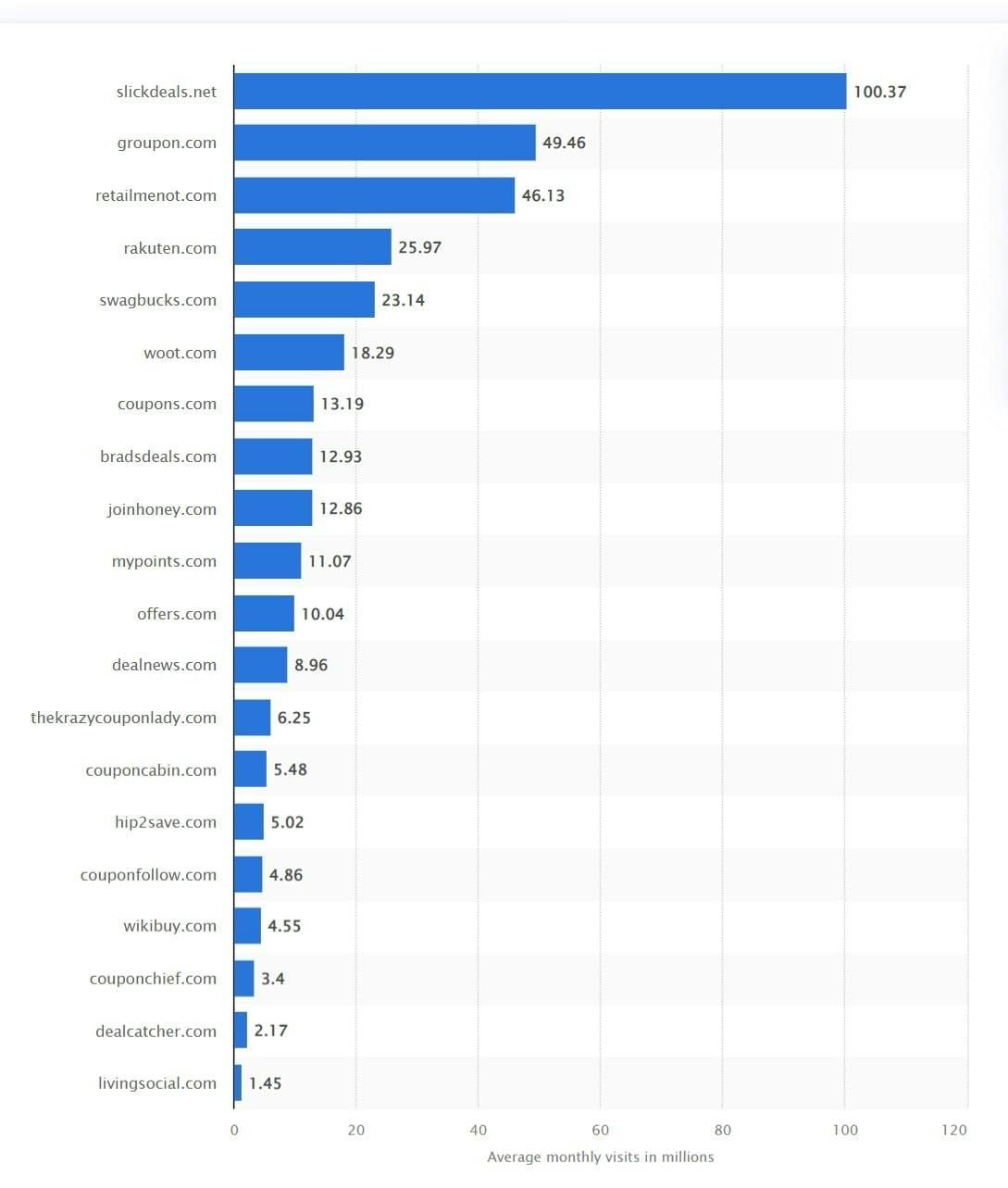 Where to find coupon codes
1. Rakuten
With Rakuten, you can earn Cash Back every time you shop at over 3,500 stores. You can activate their browser extension to get cashback directly on store sites and automatically apply coupons. Plus, their easy-to-use search function means you can quickly find the stores you're looking for and see the cash-back rates they offer.
2. Coupons.com
Coupons are available in a variety of forms, including cashback offers, printable coupons, and digital coupons. There are a number of websites that offer coupons for everything, including home goods, groceries, cosmetics, and clothes. And there are literally thousands of deals to be found.
3. Amazon Coupons
Amazon coupon codes are a great way to save even more money when shopping on Amazon. To find Amazon offers, simply visit Amazon's coupon section and browse the available Amazon coupons, or do a quick search. You can also sign up for Amazon's Prime membership to get access to exclusive coupons, deals, free shipping, and discounts.
4. Slickdeals
At slickdeals.com, coupons are rated for popularity by the votes of the community. The most popular coupons make it to the homepage, where they are easily accessible to all users. But if you're looking for something specific, you can also search by store or category. So check back often and don't miss out on the best savings!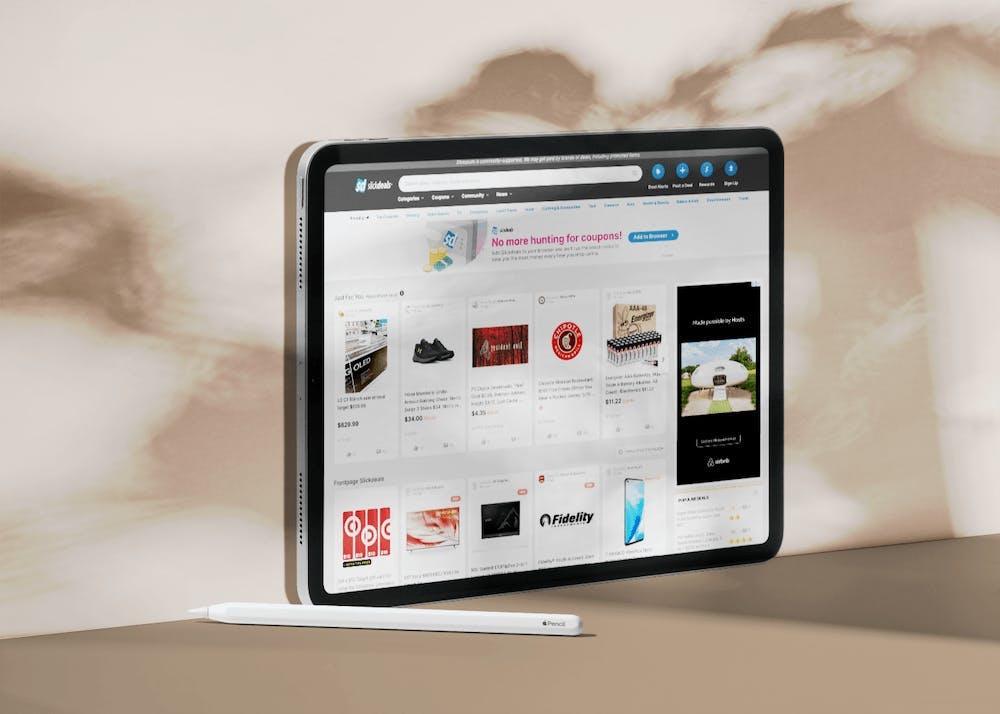 5. Offers.com
Offers.com is an online marketplace with verified coupons, promo codes, and product deals. With a massive selection of deals from about 16,000 retailers and brands, we're sure that they have what you're looking for. Plus, they verify every offer on the site every day, so you can be confident that you're getting the best deal possible.
6. RetailMeNot
RetailMeNot offers an active online community where users can exchange tips, feedback, and advice on the effectiveness of different coupons. And with the mobile app, accessing these deals from anywhere is simple. New deals are added to the site daily, so users can always find the latest and greatest deals.
7. MyPoints.com
MyPoints members can enjoy significant savings on their everyday shopping by taking advantage of our exclusive deals with over 2,000 top retailers. These retailers include Walmart, Best Buy, Home Depot, Amazon, and many more. Plus, members get up to 40% back on every purchase they make. With so many ways to earn points, MyPoints is a great way to save money on your online shopping purchases.
8. Brad's Deals
Its editors handpick deals across a wide range of stores and categories, so you can be sure that you'll find exactly what you need here. Whether you're interested in the newest deals, the most popular offers, or Brad's picks, this site has it all. With over 3800 store coupons listed and a wide range of coupons and other discounts available, including on essentials, fashion, home, tech, travel, and many more,
9. Krazy Coupon Lady
The site is run by two coupon experts who know all the best tricks and techniques for saving big with coupons. At Krazy Coupon Lady, we believe that everyone should be able to shop smarter and save money. With their up-to-date coupons and daily updates, you can shop with confidence, knowing they will always have what you need.
10. Swagbucks
Swagbucks is a great way to earn free gift cards and cash for doing things you already do online. You can earn points by taking paid surveys, watching videos, and more. Swagbucks' portal contains 100s of stores, including Walmart, eBay, Target, Amazon, and many more. You can download the mobile app and earn even more cash back and savings!
11. Join Honey
There are a lot of coupon apps out there, but Honey is something special. With Honey, you don't have to waste time looking for coupons that work; honey tests millions of promo codes for you. Honey is available for a variety of browsers, so you can get savings no matter how you surf the web. And it's completely free to download; just install it in seconds and start saving right away.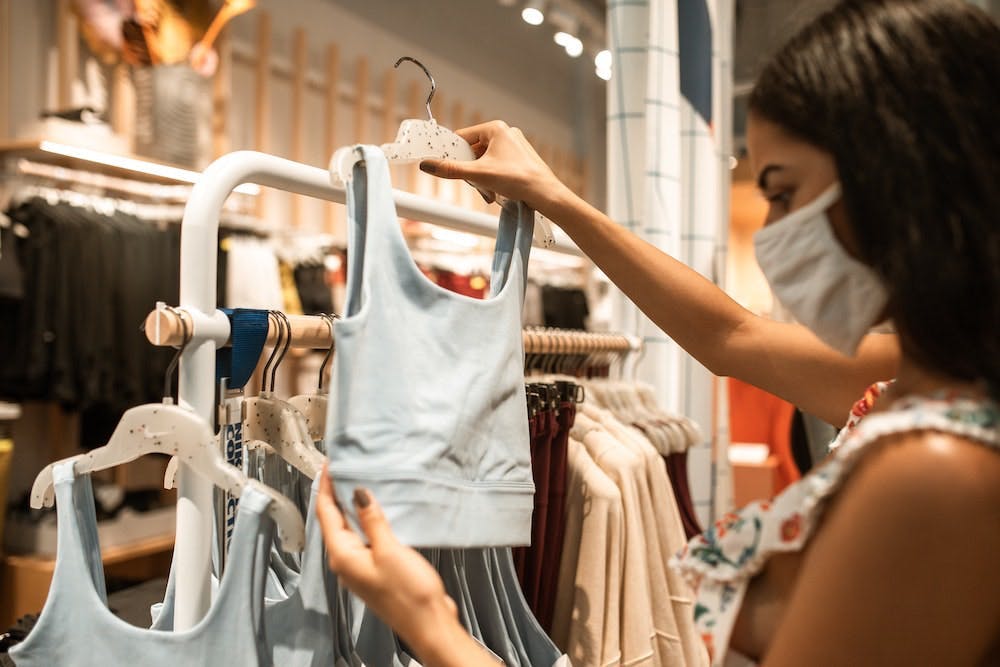 Fortunately, we have compiled a list of the top coupon sites, making it easy for you to find great discounts on all of your favorite products. Whether you are looking for discounts on clothes, electronics, or home goods, these websites are sure to have what you need at prices that will allow you to save money without skimping on quality.
Living outside of the United States can make it difficult to take advantage of all the great deals and discounts offered by U.S. online retailers. Luckily, there is a simple solution: ForwardMe.
With Forwardme, you can easily shop tax-free at your favorite U.S. stores and have your purchases shipped directly to your home—anywhere in the world! And with our easy-to-use shipping calculator, you can estimate your shipping costs before you even start shopping.
So if you're looking for an easy way to get all the best products from the U.S., be sure to check out forwardme today!