Are you a sneaker enthusiast looking to shop from US stores for the latest and greatest kicks? With the rise of online shopping, you can now access a plethora of sneaker brands and styles, all from the comfort of your home. This blog post will guide you through the process of purchasing sneakers from various US-based websites and shopping internationally with Forwardme, your reliable parcel forwarder.
Purchasing sneakers online
Buying sneakers online has never been easier. With a multitude of brands and styles available, you can find the perfect pair to match your style. Some of the best brands to shop from in the US include Adidas, Nike, and New Balance. These brands offer a wide range of styles and sizes, ensuring that there is something for everyone. When you purchase sneakers from US websites, you can often find exclusive models and colorways that are not available elsewhere. Moreover, online shopping allows you to compare prices across different websites, ensuring you get the best deal. Plus, many websites offer customer reviews, allowing you to make an informed decision before making a purchase.
What to be careful about while shopping online
While shopping from US websites, it's essential to be cautious. Always ensure that the website is secure and reputable. Look out for customer reviews and ratings to gauge the reliability of the site. Be mindful of the sizing, as it can vary between brands. Always check the return policy before making a purchase, in case the sneakers don't fit or meet your expectations. Lastly, be aware of the shipping and customs fees, as they can add a significant amount to the total cost. Additionally, it's crucial to be aware of counterfeit products. Always buy from reputable websites and check for authenticity guarantees.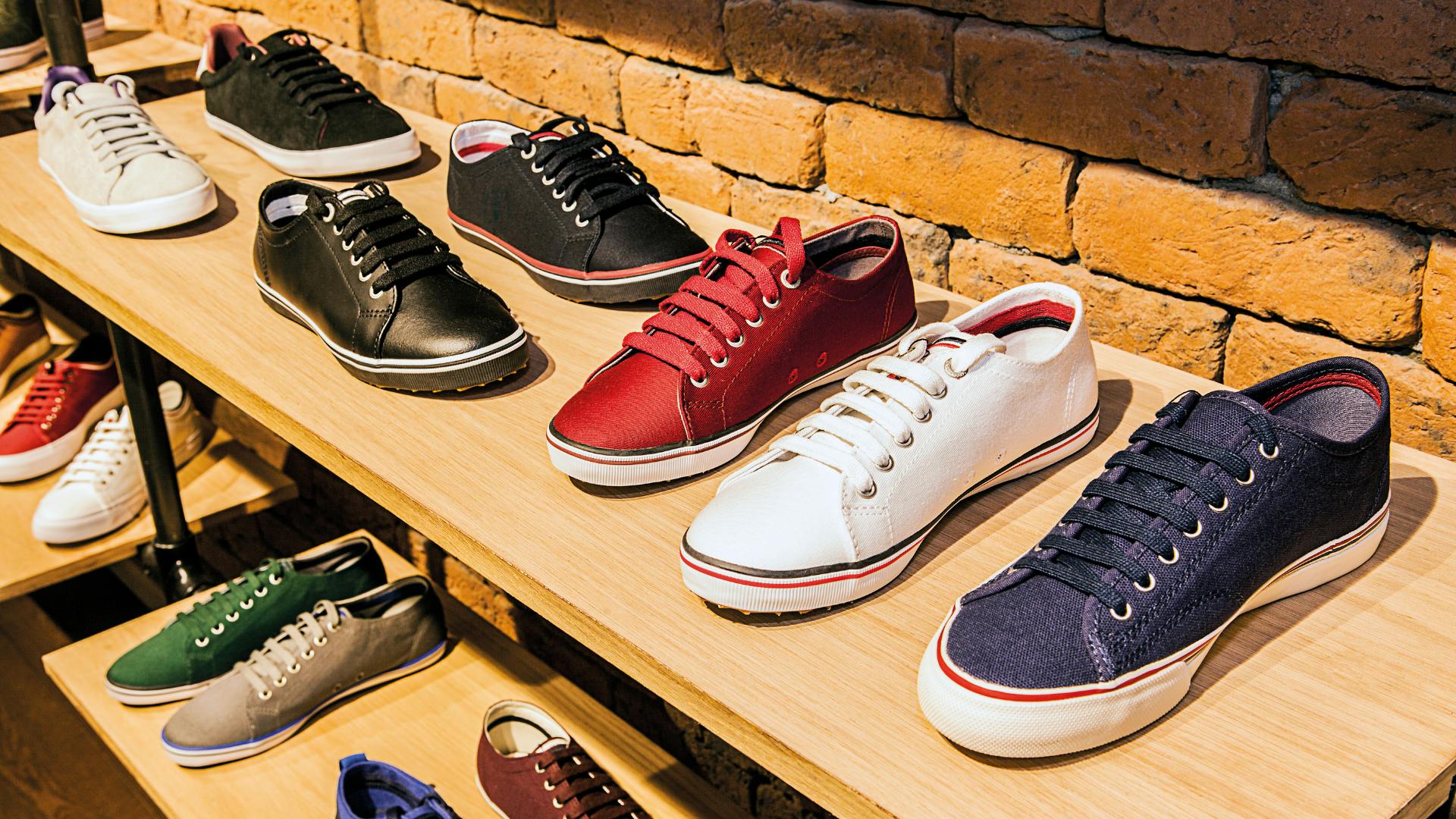 5 Best websites to purchase sneakers
In the vast digital marketplace, finding the right platform to purchase your desired sneakers can be a daunting task. However, we've curated a list of the top 5 US-based websites that offer an extensive selection of sneakers, ensuring authenticity and a seamless shopping experience. Let's delve into each of these platforms.
This is a go-to platform for sneakerheads worldwide. StockX offers a wide range of sneakers from various brands, including limited editions and rare finds. Their transparent bidding system allows you to see the current market price, ensuring you never overpay.
Known for its excellent customer service and vast selection, Zappos is a reliable website for buying sneakers. They offer free shipping within the US, making it a great option for international shoppers using Forwardme. Plus, their 365-day return policy ensures you're completely satisfied with your purchase.
eBay is a marketplace where you can find both new and used sneakers. It's an excellent place for finding deals and rare models. With buyer protection and a robust rating system, you can shop with confidence
GOAT is a trusted platform for buying authentic sneakers. They offer a wide range of styles from popular brands and ensure the authenticity of every pair sold. Each sneaker is verified by their team of experts, so you can be sure you're getting the real deal.
Shopping directly from the Nike website ensures authenticity and access to the latest releases. They often have US shopping sales, allowing you to snag a great deal. Plus, their customisation options let you create a truly unique pair of sneakers.
Cheapest way to ship sneakers
At Forwardme, we make shopping internationally a breeze. We provide a free US address at our two warehouses, one of which is located in a tax-free state in the United States.This can help you save money on your purchases. Once your order arrives at our warehouse, we prepare it for international shipping. We offer the cheapest way to ship internationally, serving more than 220 countries worldwide. With Forwardme, you can shop with peace of mind knowing that your sneakers will reach you safely and promptly.
In addition, we offer package consolidation services, allowing you to combine multiple purchases into a single shipment, saving you even more on shipping costs. Our customer service team is always ready to assist you with any questions or concerns you may have, ensuring a smooth and hassle-free shopping experience.
In conclusion, buying sneakers online from US stores and shipping them internationally has never been easier. With the right knowledge and a reliable parcel forwarding service like Forwardme, you can enjoy a seamless shopping experience. So, what are you waiting for? Start your buy sneakers journey today and enjoy the best that the US sneaker market has to offer.