Forwardme is an excellent alternative to Stackry if you're searching for a cheaper, faster, and more personalized worldwide shipping service. Forwardme is a package forwarding service that helps international shoppers purchase products from the United States. Forwardme will receive your packages on your behalf and then ship them to your home country.
Furthermore, Forwardme provides a considerably faster service at a lower cost than Stackry. You may trust that your shipping requirements will be met in a timely and cost-effective manner when you use Forwardme.
This blog post will teach you about delivery alternatives, transit times, and international shipping services so that you can send your items to their final destination and start international shipments.
1. How Forwardme works? What does Forwardme do?
At Forwardme.com, we provide a hassle-free package forwarding service that makes it easy for people from all over the world to shop at American stores and have their purchases delivered right to their doorstep. We ship to over 220 countries worldwide and offer a variety of services, including international shipping, customs clearance, and package consolidation with tax-free US addresses.
Want to save money on shipping? Forwardme has got you covered. We have warehouses across the United States where we can store your packages, so you don't have to worry about costly import fees.
2. What are the key differences between Forwardme and Stackry?
There are several advantages to using Forwardme rather than Stackry. First, with Forwardme, you can have your packages shipped to over 220 countries, while Stackery only ships to 70. This gives Forwardme a big advantage if you're trying to reach a global market. Additionally, Forwardme maintains lower shipping rates on average than Stackry; it is often less expensive to ship with them.
This is an excellent method to save money on import fees while still receiving high-quality care from skilled experts!
What are the advantages of using Forwardme instead of Stackry? The list is down below!
No membership or monthly fees
Shop from thousands of US stores and get your purchases delivered to a tax-free US address.
To over 200 countries across the world, including Canada and Australia, you can receive your items in one to four business days.
DHL, FedEx, Aramex, UPS, and USPS are the three most common carriers for international delivery. Discounted shipping costs with these major courier companies. You can save up to %75 on your shipments!
You will receive notifications via email about your shipment's status until it arrives.
Your packages will arrive at their destination in record time!
Your experience will be unique each time! You are not a regular customer, you are special to us!
Payments are secure! We use Stripe, Google Pay, Apple Pay, and PayPal to process your payments! You can make transactions using these services!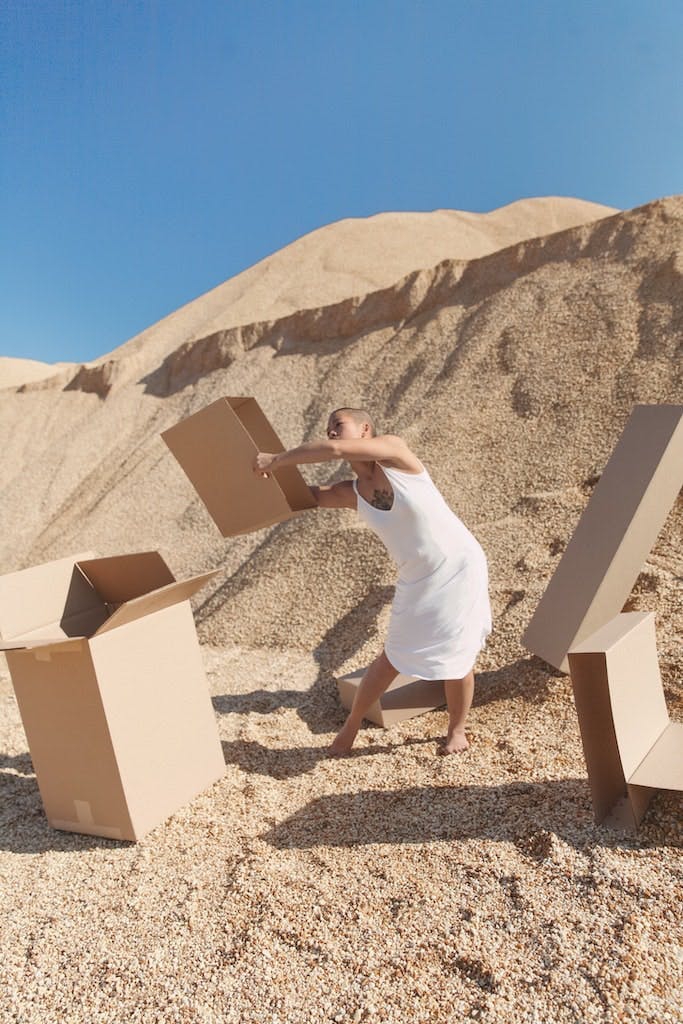 3. Why should you use Forwardme as a Stackry alternative?
Despite its status as a well-known shipper on the market, there are numerous reasons to select Forwardme above Stackry. The following is a list of some of the benefits of using Forwardme:
Save up to 75% on your shipments when you use Forwardme.
There are several alternatives for delivery. DHL, FedEx, Aramex, UPS, and USPS are among the most dependable and quick couriers on the market right now, with tracking capabilities that you can monitor at all times.
Even though we work with big courier companies, you might want to insure your packages. With ForwardMe, you just need to pay $3 for every $100 of the value of the package. So if your package value is $98, you would only need to pay $3!
We are offering a free photo for each package, while in Stackry, they are charging $4 for the photo!
One of the biggest problems of international shipments is customs! You can avoid the customs charge by editing your Commercial Invoice! Despite this fact, Stackry charges $25 for editing, while with Forwardme you are able to edit the Commercial Invoice from your account FREE OF CHARGE!
One more advantage of using ForwardMe is the fact that you can use our Personal Shopper service right away! You don't have to make 5 shipments in order to use Personal Shopper!
4. How long will it take for my shipment to arrive from Forwardme?
When you purchase from a US vendor, our operations team will handle your items with care, check for damage, and log them into your account as soon as they reach your Forwardme address. You'll be notified by email when your shipment is ready for order!
The arrival time for your product is determined by the delivery service you select. There are many different shipping providers to choose from, but it might be difficult to decide which one is best. DHL, USPS, UPS, Aramex, and FedEx are all well-known delivery companies that offer a variety of services.
You may learn more about courier delivery times on our country explorer page if you compare them with couriers.
5. How to shop from any US stores using Forwardme
Although many online stores in America offer international delivery, the fees can be expensive. Also, you would have to manage multiple shipments and go through customs clearance processes.
When you use Forwardme, we take care of all the details for you! We give you a free US address so that shopping from any store in the United States is easy. Plus, when your packages arrive at our warehouses, we consolidate them into one shipment to save money on shipping costs. Customs paperwork is no problem either—we handle it all so you can relax and focus on more important things.
Forwardme is the quickest option available on the market. Forwardme is the obvious choice for those who are looking for an economical, faster, and more unique international shipping service! Here's how to use the service:
1. Create an account on Forwardme.com to get your US address for free.
2. Fill up your cart at all of your favorite US stores—large and small! Once you're done shopping, simply have the items shipped to the free US address that ForwardMe provided.
3. After your shipments reach the Forwardme warehouses, you will be notified by email.
4. From there, you can gather your packages and send them to your destination country.
Forwardme is the obvious choice as a less expensive, faster, and more customized international shipping service than Stackry. To obtain a price for your item, use our international shipping calculator.
Alternatively, you may contact us to discover how Forwardme can help you with your worldwide delivery requirements. We'd be delighted to answer any of your queries and assist you in getting started with Forwardme right now!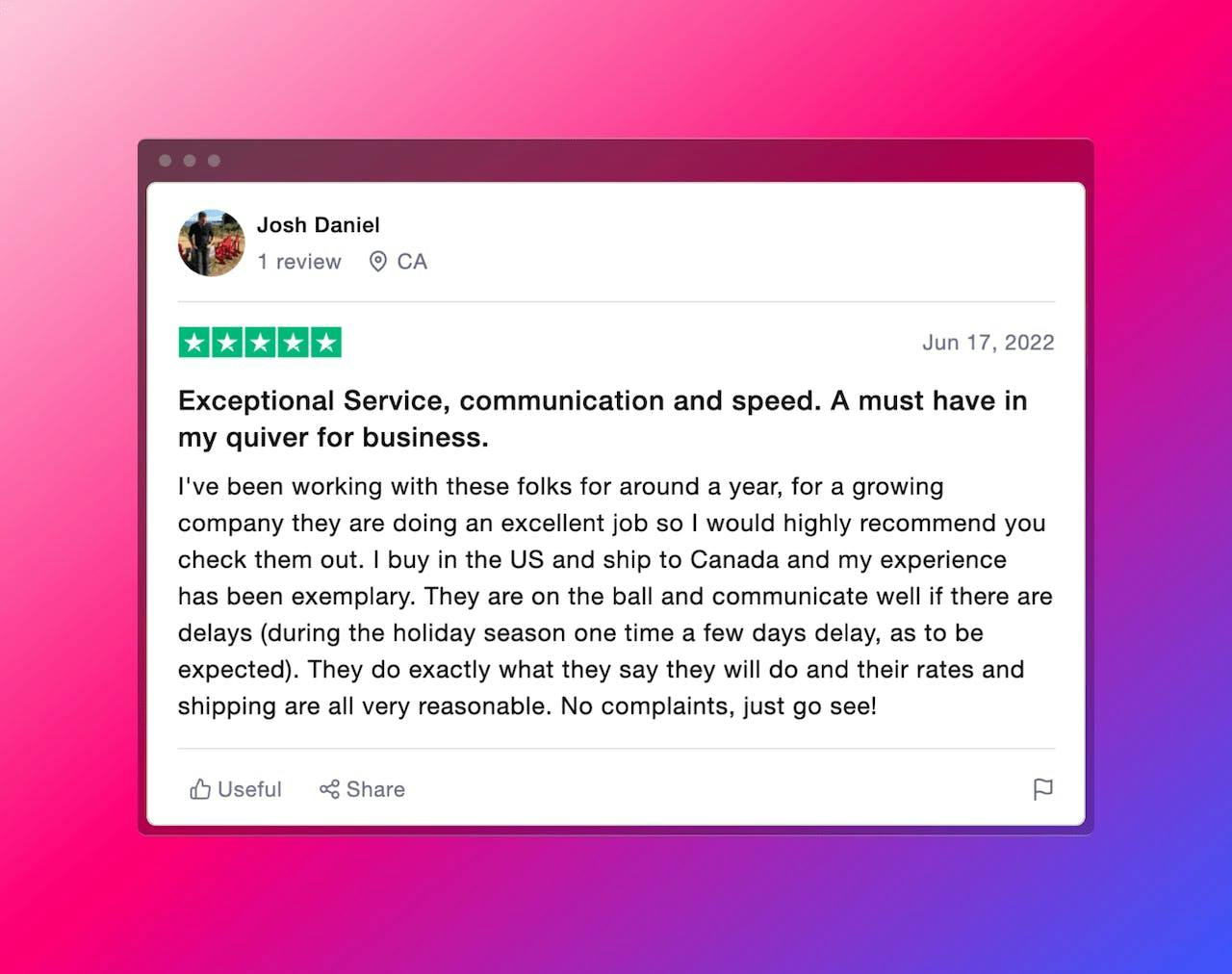 You might wish to look at some user reviews on Trustpilot to see if Forwardme has satisfied your requirements for international shipping.
Is Forwardme secure?
The current domain for Forwardme is located in the United States. At Forwardme, we take the security of your information seriously. Our website and systems employ generally accepted information security techniques, such as firewalls, access control procedures, and cryptography, to protect confidential information from unauthorized access.