In the world of online pet shopping, two names stand out: Petsmart and Chewy. These popular retailers cater to the needs of pet owners, offering a wide range of products and services for dogs, cats, and other beloved pets. But which one is the right choice for you?
Petsmart has long been a go-to destination for pet owners seeking quality products, expert advice, grooming services, and even pet adoption opportunities. With its brick-and-mortar stores across the country and an extensive online presence, Petsmart offers convenience and reliability. On the other hand, Chewy has gained popularity as an exclusively online retailer known for its vast selection of pet supplies delivered right to your doorstep. Choosing the right retailer is crucial.
Size and Comparison: Petsmart vs Chewy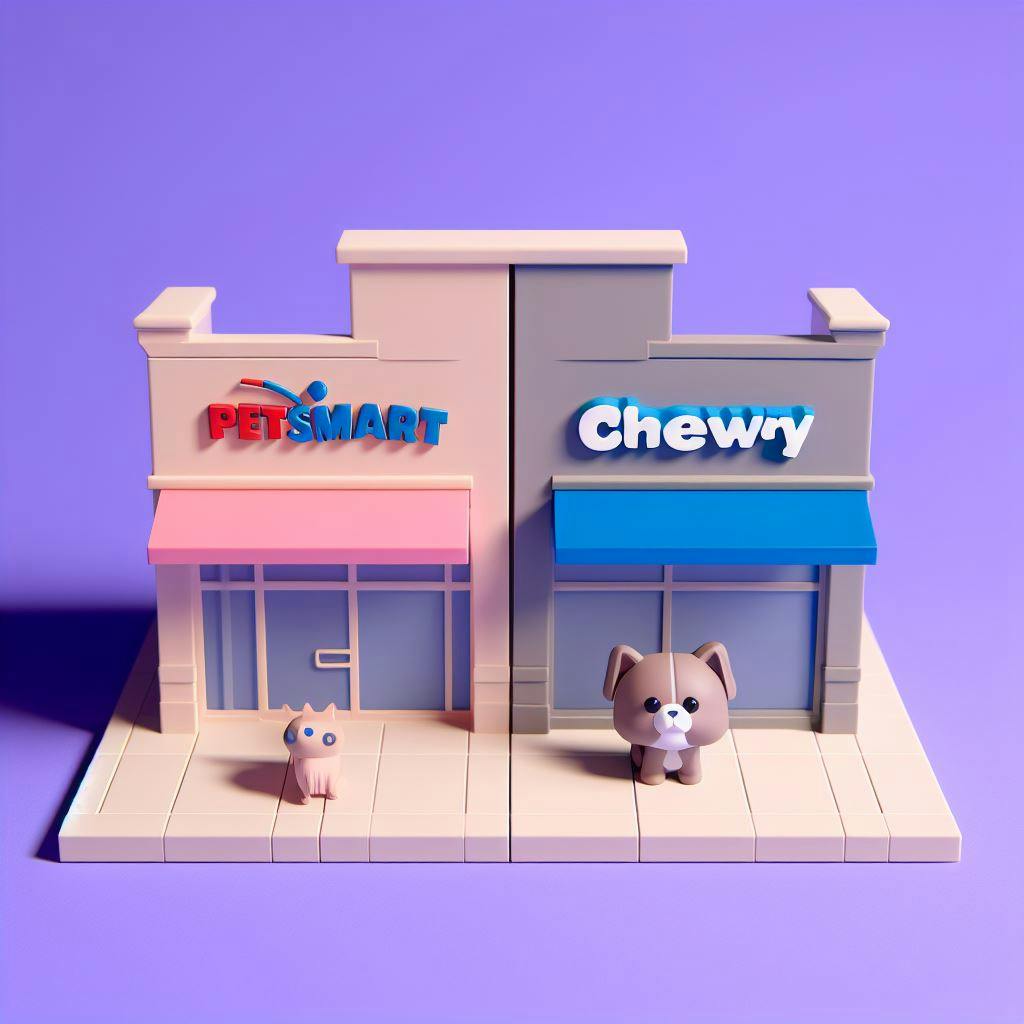 Petsmart is the largest pet retailer with physical stores across North America. The company has a strong presence in the market, which gives them an advantage over other companies. This advantage enhances the online shopping experience for people. On the other hand, Chewy is an online pet retailer that has gained popularity in recent years for its wide selection of dog food. It has become a popular alternative to traditional petco stores and other pet supply companies.
When comparing the size, reach, and market presence of Petsmart and Chewy, it's important to consider the different ways they operate. Petsmart has physical stores where customers can visit and browse through a wide range of products for their pets. This allows customers of pet stores to see and feel the products from pet brands before making a purchase. It provides an opportunity for companies to showcase their products in-store.
Chewy, on the other hand, operates solely online. They offer convenience by delivering pet supplies directly to customers' doors. This eliminates the need for customers to travel to a physical store but also means they cannot physically interact with the products before buying them.
The size of these companies plays a significant role in product availability and customer experience. Petsmart's large physical footprint allows them to carry a wide variety of products for different types of pets. Whether you have a dog, cat, bird, or even small pets like hamsters or guinea pigs, Petsmart is likely to have what you need.
Chewy may not have as extensive a selection as Petsmart due to its online-only model. However, they still offer a wide range of products for various types of pets. They understand that not everyone has access to physical pet stores or might prefer the convenience of shopping online.
In terms of reach and market presence, Petsmart's physical stores give them an advantage in terms of accessibility for customers who prefer traditional shopping methods. Their widespread locations make it easier for people across North America to find a nearby store.
Chewy's online platform allows them to reach customers beyond geographical boundaries. They can deliver pet supplies anywhere within their delivery network, providing convenience for those who prefer shopping from home.
Price Comparison: Chewy vs Petsmart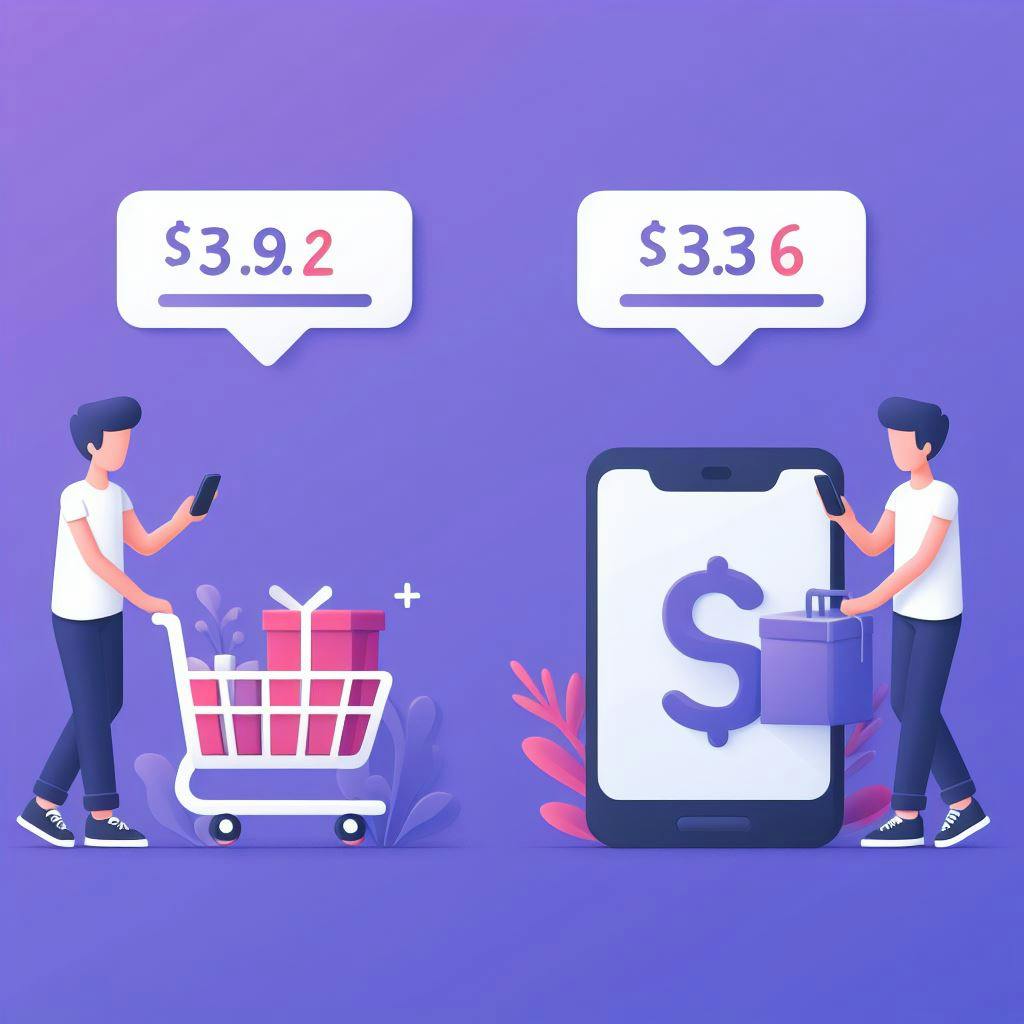 Both Petsmart and Chewy offer competitive pricing. Both platforms regularly provide discounts, promotions, and loyalty programs to help pet owners save money while keeping their furry friends happy and healthy.
Competitive Pricing
Petsmart and Chewy understand the importance of affordability. They strive to offer competitive prices on a wide range of products, from food and treats to toys and accessories. By comparing prices between these two retailers, you can ensure that you're getting the best value for your money.
Discounts, Promotions, and Loyalty Programs
Both Petsmart and Chewy go above and beyond by offering various ways for customers to save even more. They frequently run special promotions such as buy-one-get-one-free deals or discounted bundle offers. They have loyalty programs that reward frequent shoppers with exclusive discounts or cashback rewards.
Petsmart's Treats loyalty program allows members to earn points on every purchase, which can be redeemed for future savings. On the other hand, Chewy's Autoship program provides an extra discount on recurring orders of essential items like food or litter.
Factors Influencing Price Differences
While both Petsmart and Chewy strive to offer competitive pricing, there may be factors that influence price differences between the two retailers. These factors include:
Shipping costs: Petsmart has physical stores where customers can pick up their orders without incurring shipping fees. However, if you choose home delivery from either retailer, additional shipping charges may apply.
Product availability: Prices may vary depending on the availability of certain products at each retailer.
Brand exclusivity: Some brands may have exclusive agreements with either Petsmart or Chewy, resulting in different pricing structures.
Bulk purchasing options: Depending on your needs, one retailer may offer better bulk purchasing options than the other, leading to potential cost savings.
Tips for Finding the Best Deals
To make sure you're getting the best deals on pet products from either Petsmart or Chewy, consider the following tips:
Comparison shopping: Take the time to compare prices between both retailers before making a purchase.
Sign up for newsletters: Subscribe to Petsmart's and Chewy's newsletters to stay updated on upcoming promotions and exclusive discounts.
Utilize loyalty programs: Join Petsmart's Treats program or Chewy's Autoship program to take advantage of additional savings and rewards.
Look out for seasonal sales: Keep an eye out for special sales events like Black Friday or Cyber Monday, where both retailers often offer significant discounts.
Check for coupon codes: Before completing your purchase, search online for coupon codes that can be applied at checkout for extra savings.
Quality and Service Comparison: Chewy vs Petsmart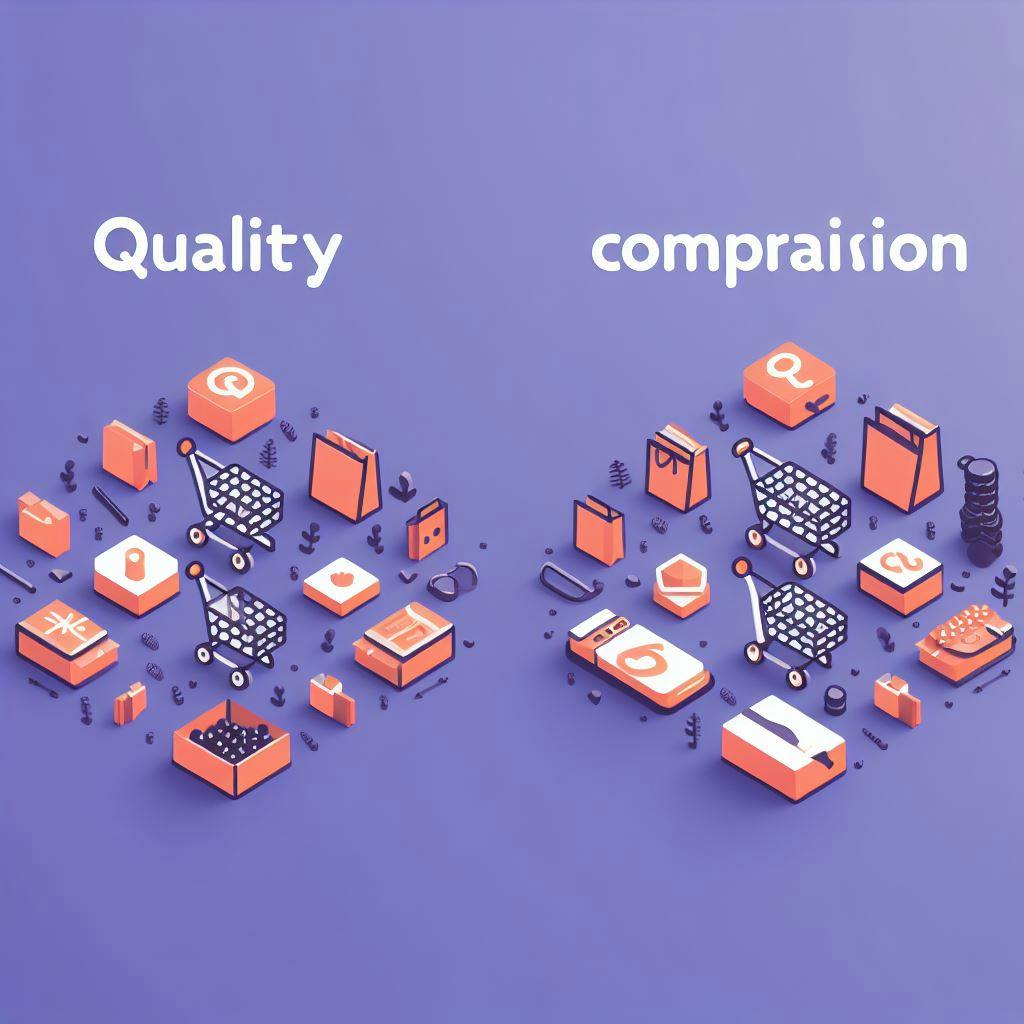 We will compare delivery speed, packaging, and overall customer service experiences. Lastly, we will explore any differences in return policies, warranties, or guarantees provided by each retailer.
Quality Control Measures
Both Chewy and Petsmart are committed to ensuring the quality of their products. They carefully select their suppliers and conduct rigorous quality checks to ensure that only the best products reach their customers. Chewy has a team of veterinarians who review the ingredients in pet food to guarantee safety and nutrition. On the other hand, Petsmart works closely with manufacturers to maintain high-quality standards for all their products.
Customer Reviews and Ratings
One way to gauge the quality of a product is through customer reviews and ratings. Both Chewy and Petsmart provide platforms for customers to share their feedback on purchased items. By reading these reviews, pet owners can get insights into the experiences of others who have used similar products.
Chewy has a robust review system where customers can rate products on a scale from one to five stars. They also encourage users to leave detailed comments about their experiences with specific products. Similarly, Petsmart allows customers to leave ratings and reviews for products on their website.
Delivery Speed, Packaging, and Customer Service
Both retailers strive for promptness in getting orders delivered to customers' doorsteps. Chewy offers fast shipping options such as next-day or two-day delivery for eligible items. Petsmart also aims for timely deliveries but may vary depending on location.
Packaging is crucial in ensuring that products arrive intact without damage during transit. Chewy takes extra care in packaging fragile items like pet toys or treats by using protective materials such as bubble wrap or air cushions. Petsmart also prioritizes secure packaging to prevent any mishaps during shipping.
In terms of customer service, Chewy has gained a reputation for its exceptional support. They have a dedicated team available 24/7 to assist customers with any inquiries or concerns. Petsmart also provides customer support through various channels, including phone and email.
Return Policies, Warranties, and Guarantees
Return policies, warranties, and guarantees are essential factors to consider when choosing between Chewy and Petsmart. Chewy offers a hassle-free return policy where customers can return products within 365 days of purchase for a full refund. They even provide prepaid return labels for convenience.
Petsmart also has a generous return policy allowing customers to return most items within 60 days of purchase with the original receipt for a full refund or exchange. However, certain exclusions apply to live animals and clearance items.
Product Lines: Chewy vs Petsmart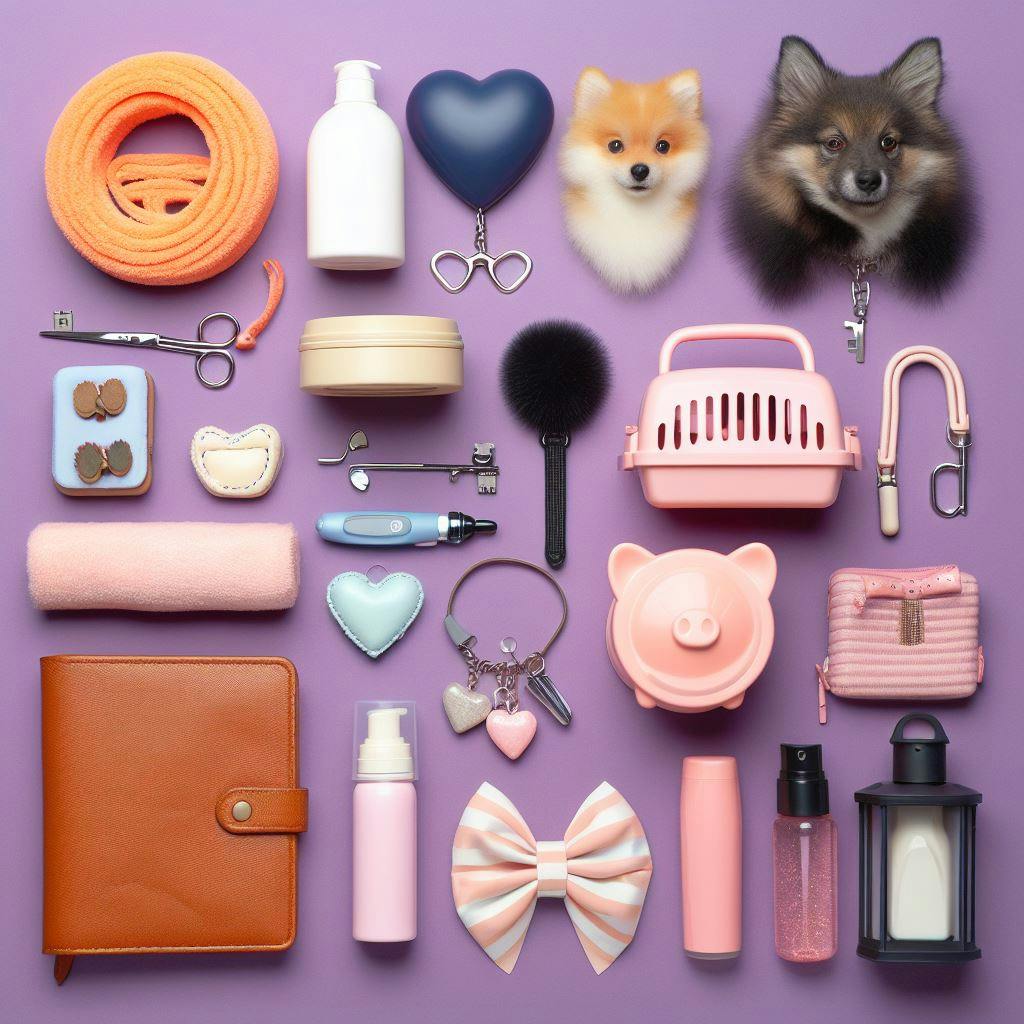 In the world of online pet stores, Chewy and Petsmart are two major players. They both offer a wide range of products to cater to the needs of pet owners. Let's take a closer look at the different types of products they sell in their online stores.
Pet Brands
Both Chewy and Petsmart carry an extensive selection of pet brands. From well-known names to niche brands, you can find a variety of options for your furry friends. Whether you're looking for premium pet food or specialized care items, both retailers have got you covered.
Pet Supplies
Chewy and Petsmart offer a comprehensive range of products. From grooming essentials like shampoos and brushes to toys and accessories, you can find everything you need to keep your pets happy and healthy. Both retailers understand the importance of providing a one-stop-shop experience for pet owners.
Pet Food
One of the most crucial aspects for any pet owner is finding the right food for their beloved companions. Both Chewy and Petsmart offer a vast selection of pet food options, including dry kibble, wet food, treats, and even prescription diets. You can choose from various brands tailored to meet specific dietary requirements or preferences.
Pet Care Items
Taking care of your pets goes beyond just feeding them. Chewy and Petsmart recognize this by offering an array of pet care items such as flea treatments, dental care products, supplements, and more. These items play a vital role in maintaining your pets' overall well-being.
Product Descriptions
To make informed decisions about which products are best suited for your pets, detailed product descriptions are essential. Both Chewy and Petsmart provide comprehensive information about each item they sell on their websites. This includes ingredients (in the case of food), sizes available, usage instructions (for medications or treatments), customer reviews, and more.
Product Selection
Chewy tends to have a broader selection compared to Petsmart. This can be attributed to Chewy's focus on being an online-only retailer. With a vast inventory at their disposal, Chewy is able to offer an extensive range of products for all types of pets.
Customer Service Comparison: Petsmart vs Chewy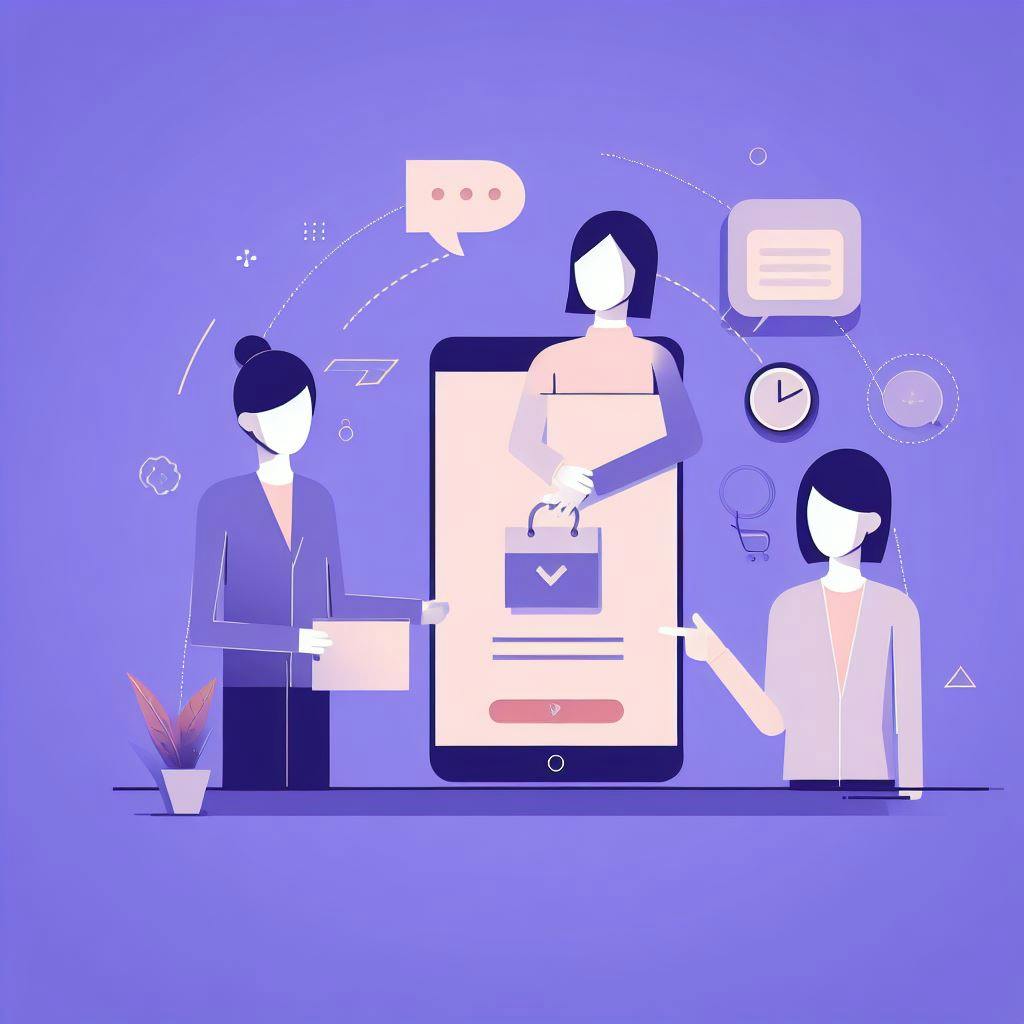 Excellent customer service is crucial. Both Petsmart and Chewy strive to provide top-notch assistance to their customers. Let's compare the customer service offered by these two popular pet retailers.
Customer Service Team
Petsmart boasts a dedicated customer service team that is available to help customers with any questions or concerns they may have. Whether you need assistance with placing an order, tracking a shipment, or finding the right product for your furry friend, Petsmart's knowledgeable team is there to lend a helping hand.
Chewy also prides itself on its exceptional customer service team. Their representatives are known for their friendly and helpful nature. If you encounter any issues while shopping on Chewy's website or have inquiries about their products or services, you can rely on their customer service team to provide prompt and reliable assistance.
Store Services
Petsmart offers a range of in-store services that contribute to an enhanced user experience. From grooming and training sessions to veterinary care and adoption events, Petsmart goes above and beyond in catering to the diverse needs of pet owners. Their commitment to providing comprehensive store services sets them apart as a one-stop-shop for all things pet-related.
While Chewy primarily operates as an online retailer, they still prioritize delivering exceptional customer experiences. They understand that sometimes customers prefer the convenience of shopping from home but may have specific queries or concerns. That's why Chewy provides various channels for customers to reach out, including phone support, email communication, and live chat options.
Support for Rescue Organizations
Both Petsmart and Chewy share a common goal of supporting rescue organizations and animal welfare initiatives. Petsmart partners with local shelters across the United States through their adoption programs and regularly hosts adoption events at their stores nationwide.
Similarly, Chewy actively supports animal rescue organizations through its "Chewy Gives Back" program. Through this initiative, Chewy donates a portion of every purchase made by customers to select animal welfare organizations. By shopping with Chewy, customers can contribute to the well-being of animals in need.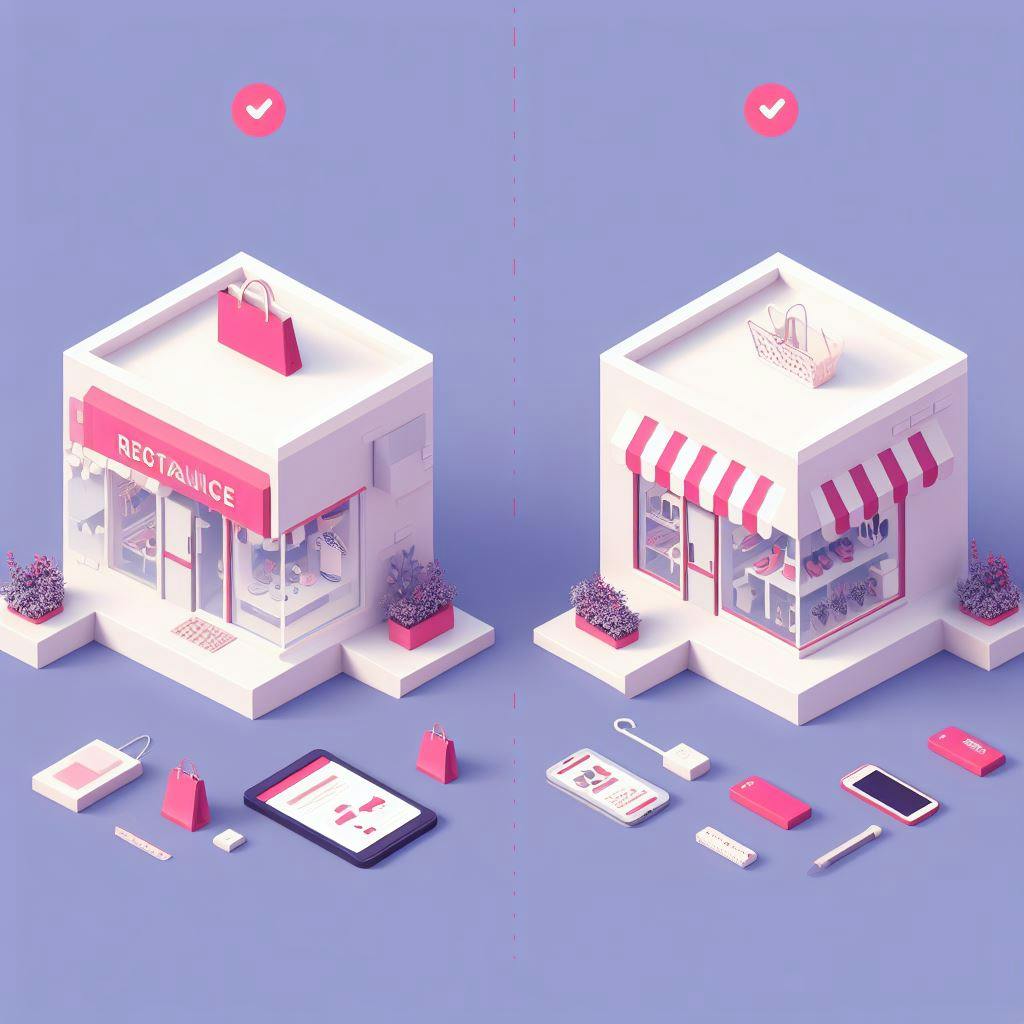 Pros of Shopping from Chewy
Chewy has some advantages that make it a popular choice among pet owners. Here are a few reasons why many people prefer shopping at Chewy:
Wide Selection: Chewy offers a vast range of products for pets, including food, toys, grooming supplies, and more. They have an extensive inventory that caters to the needs of various types of pets.
Convenience: One of the biggest perks of shopping at Chewy is the convenience it offers. With just a few clicks, you can order everything your furry friend needs and have it delivered right to your doorstep.
Auto-Ship Option: Chewy provides an auto-ship option for recurring orders. This feature allows you to set up regular deliveries for items like pet food or medication so that you never run out.
Customer Service: Many customers appreciate Chewy's excellent customer service. Their representatives are known for being friendly, helpful, and responsive when addressing any concerns or issues.
Discounts and Promotions: Chewy often offers discounts and promotions on their website, making it easier to save money on pet supplies. They also have a rewards program where customers can earn points towards future purchases.
Pros of Shopping from Petsmart
While Chewy has its advantages, there are also some benefits to shopping at Petsmart:
Physical Store Experience: Petsmart operates physical stores where you can browse products in person before making a purchase. This gives you the opportunity to see items up close and get a sense of their quality.
In-Store Services: Petsmart offers various in-store services such as grooming salons, training classes, veterinary care clinics, and adoption centers. These additional services can be convenient if you need assistance beyond just buying supplies.
Same-Day Pickup: If you need pet supplies urgently, Petsmart offers same-day pickup for online orders. This allows you to order items online and pick them up at your nearest store without having to wait for delivery.
PetSmart Treats Membership: Petsmart has a loyalty program called PetSmart Treats that offers exclusive discounts, personalized offers, and access to members-only events. This program can help you save money on your pet-related purchases.
Price Match Guarantee: Petsmart provides a price match guarantee, ensuring you get the best deal on pet supplies. If you find an identical item at a lower price from a competitor, Petsmart will match that price.
Overall Comparison: Petsmart vs Chewy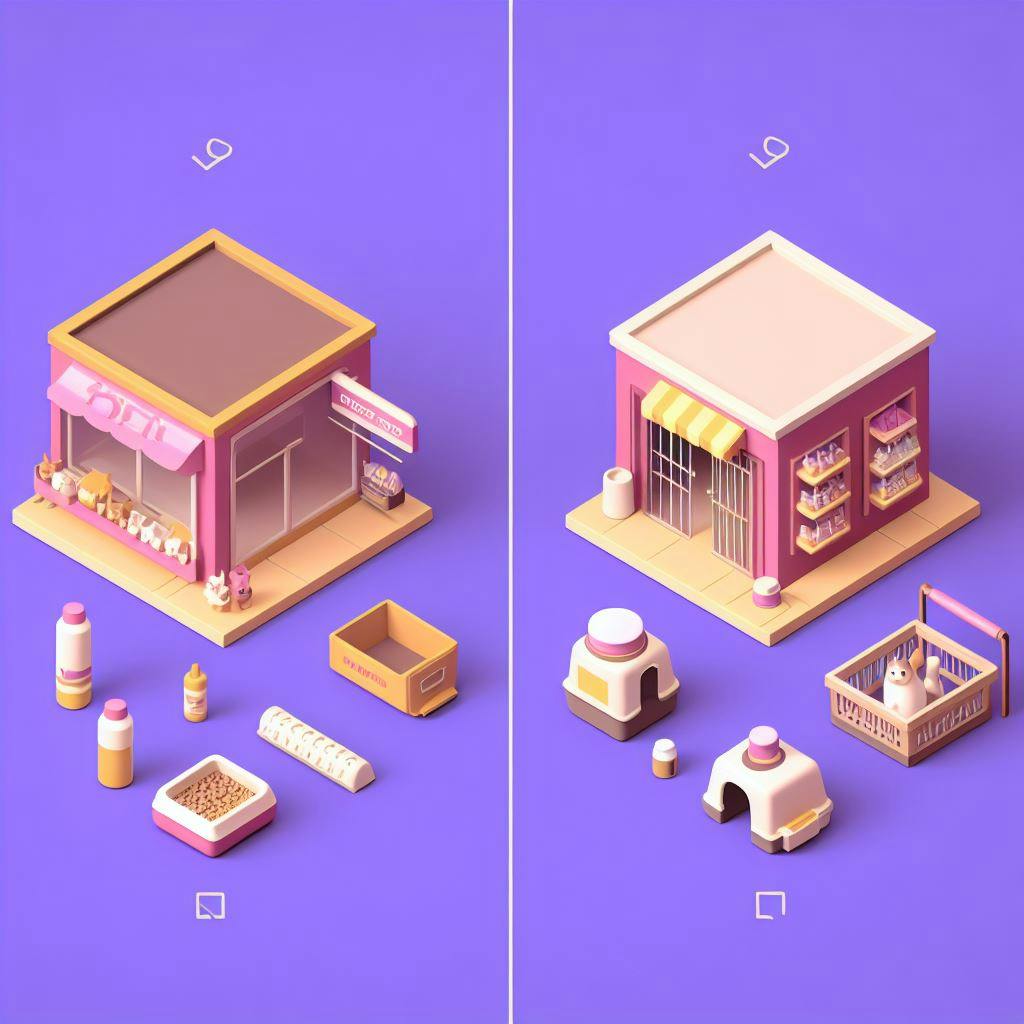 There are some key differences that you should know about. Both companies offer a wide range of pet products and services, but they have their own unique features and advantages. Let's take a closer look at the comparison between Petsmart and Chewy.
Prices:
Petsmart is known for its competitive prices on pet supplies. They often have sales and deals that can help you save money on your purchases. On the other hand, Chewy also offers competitive prices, especially. If you're looking for the best deal, it's worth comparing prices on both websites to see which one offers the better value for your money.
Product Selection:
Both Petsmart and Chewy offer a wide variety of pet products from popular brands. However, Chewy has a larger selection of products available online compared to Petsmart's physical stores. This means that if you're looking for a specific brand or product, you may have more options to choose from on Chewy's website.
Convenience:
One major advantage of using Chewy is their auto-ship feature. This allows you to set up regular deliveries of your pet's favorite food or supplies so that you never run out. It's a convenient option for busy pet owners who want to ensure they always have what they need without having to constantly reorder.
On the other hand, Petsmart offers in-store pickup for online orders, which can be beneficial if you prefer shopping in person or need something quickly. This option allows you to order online and pick up your items at your nearest Petsmart store without having to wait for shipping.
Customer Service:
Chewy is known for its excellent customer service. They have a dedicated team available 24/7 to assist with any questions or concerns you may have about your order or products. Their representatives are friendly and knowledgeable, ensuring that you have a positive experience when shopping with them.
Petsmart also offers customer service, but it may vary depending on the specific store location. Some customers have reported mixed experiences with Petsmart's customer service, so it's important to consider this aspect if good service is a priority for you.
Shopping from PetSmart & Chewy, shipping internationally with Forwardme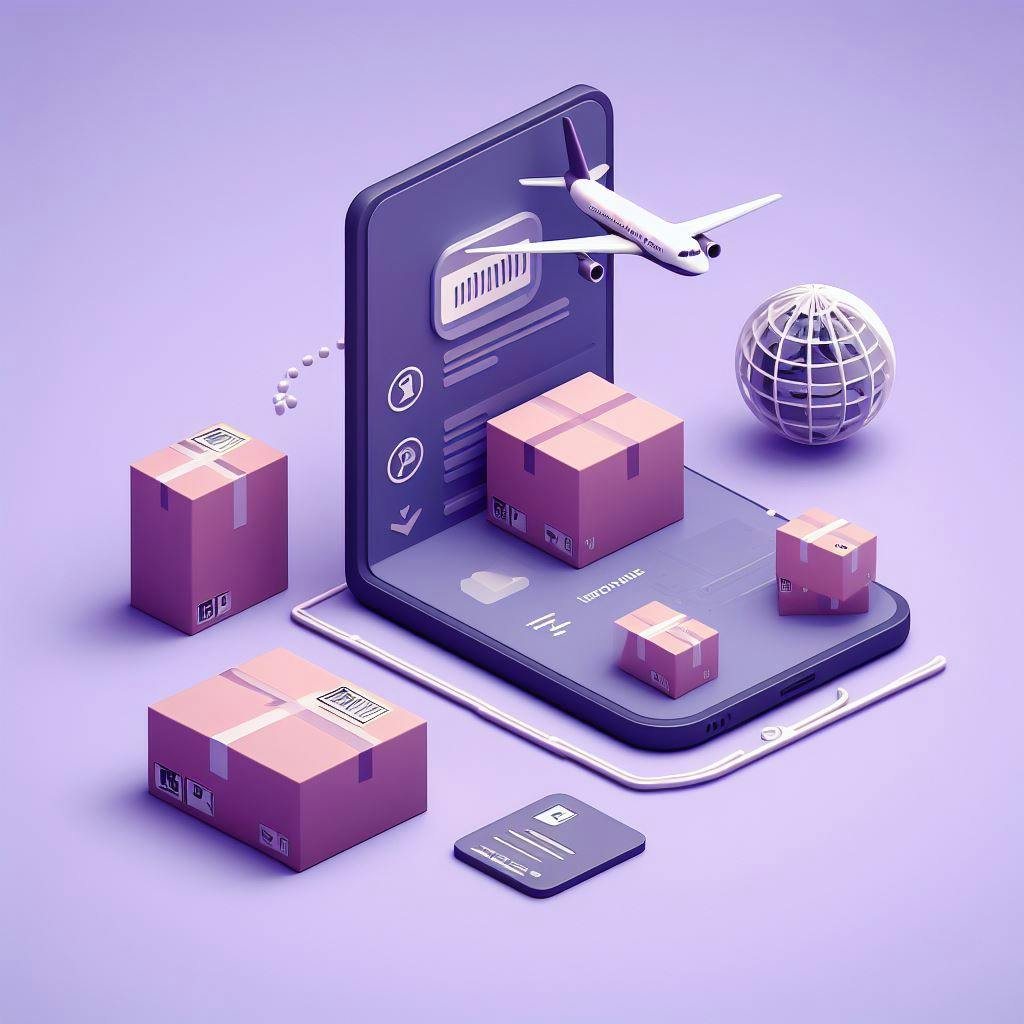 Explaining Forwardme
Forwardme is a service that allows you to shop online from stores in the United States and have your purchases shipped internationally. It's like having a personal shopper who can get you all the dog items you need from popular retailers like PetSmart and Chewy.
How to get a free US address with Forwardme?
To take advantage of Forwardme's services, all you need to do is sign up for an account on their website. Once you've done that, they will provide you with a free US address that you can use as your shipping destination when shopping online. This address acts as a middleman between the retailer and your international location.
Shopping from PetSmart & Chewy, shipping internationally with Forwardme
Now that you have your free US address from Forwardme, it's time to start shopping for your furry friends! Both PetSmart and Chewy offer a wide range of products for dogs and cats, including toys, grooming supplies, and even veterinary care items. With the help of Forwardme, these items can be delivered right to your doorstep.
Both PetSmart and Chewy provide user-friendly websites where you can easily navigate through different categories and find exactly what you're looking for. You can browse through various brands and read customer reviews to make informed decisions about the products.
One of the key advantages of using Forwardme is its fast shipping options. They understand that we want their essentials delivered quickly. With Forwardme's efficient logistics network, they offer expedited delivery services that ensure your packages arrive in a timely manner.
Here are some pros of using Forwardme for international shipping:
Fast delivery: With multiple shipping options available, including express delivery, you can receive your pet supplies within days.

Consolidation

: Forwardme can consolidate multiple packages into one shipment, saving you money on shipping fees.
Package forwarding: If you're shopping from different retailers, Forwardme can combine all your purchases into a single package for easier handling and tracking.
Personal Shopper Service: If you are living overseas and want to shop from PetSmart or Chewy and ship internationally to your doorstep, but your payment method declines, you can place a Personal Shopper Order from Forwardme and ship the items to your doorstep.

Cheap international shipping

: Forwardme offers the best international shipping rates worldwide, allowing you to ship your items almost for free.
Paperwork: Forwardme handles all the needed paperwork for you to ensure a smooth delivery.
How can I ship with Forwardme?
Forwardme services, provide a convenient way to shop from US-based retailers like PetSmart and Chewy, even if you're located in another country. With Forwardme, we provide you with a US forwarding address, making it easy to receive products that might not otherwise be available internationally. Here's a step-by-step guide on how to use Forwardme effectively:
Sign Up: The first step in utilizing Forwardme services is to sign up for an account on our website. You'll need to provide your personal information and create an account.
Get Your Own US Address: After registration, you will receive two unique Forwardme addresses in the United States. These addresses will be used as your shipping destination when you shop online from US-based retailers like PetSmart or Chewy.
Shop Online: Now that you have your Forwardme address, you can start shopping online at your favorite US stores. Simply use your Forwardme address as the shipping address during the checkout process.
Package Consolidation (Optional): If you've made multiple purchases from different stores, we offer a package consolidation service. We will gather all your packages in our warehouse and combine them into one shipment, saving you on shipping costs.
Shipping and Tracking: Once your packages are ready, and you placed a shipping order, we will forward them to your international address. You can track your shipments through our platform to know when they'll arrive.
Receive Your Items: When your packages arrive at your doorstep, you can enjoy your purchases from US retailers hassle-free, thanks to our efficient forwarding services.
Using Forwardme can simplify international shopping and make it more cost-effective, allowing you to enjoy products from PetSmart, Chewy, and other US-based stores with ease.
Wrapping up Petsmart vs Chewy
Now that we've explored the various aspects of Petsmart and Chewy, it's time to make a decision. Both retailers offer a wide range of products for your furry friends, but there are some key differences to consider.
Petsmart has the advantage of being an established brick-and-mortar store with numerous locations nationwide. On the other hand, Chewy is an online-only retailer that offers convenience and a seamless shopping experience. In terms of price comparison, Chewy often provides competitive prices and frequent discounts, while Petsmart may have higher prices but offers occasional sales and promotions.
The quality and service comparison between the two reveals that both companies strive to provide excellent customer service. However, Chewy stands out with its personalized customer care and auto-ship feature that ensures you never run out of pet supplies. Chewy boasts an extensive selection of brands and specialty items for all types of pets.
In conclusion, whether you choose Petsmart or Chewy depends on your personal preferences and needs. If you prefer the convenience of online shopping and personalized customer care, then Chewy might be the right choice for you. On the other hand, if you value the option to physically visit a store or take advantage of occasional in-store promotions, then Petsmart could be a better fit. Consider what matters most to you and your furry friend before making your final decision.
Questions about Chewy vs PetSmart