In today's globalized world, geographical boundaries no longer limit our shopping desires. From the bustling streets of New York to the tech hubs of Silicon Valley, US stores offer a plethora of products that often remain elusive in other parts of the world. But how does one navigate the intricate maze of international shopping, especially when the destination is as vibrant as Dubai or the broader UAE? This guide unravels the secrets of shopping from US stores and ensuring your coveted items reach your doorstep in the heart of the Middle East.
Understanding the Benefits of Shopping from US Stores
Embarking on the journey of international online shopping offers the thrill of bringing the best of the US directly to doorsteps in Dubai. The allure might stem from the vast freedom of choice or the opportunity to access products not readily available in the UAE. So, what are the advantages of shopping from US stores? Here's a deeper dive:
Variety is the spice of life
The US market stands out with its vastness. Representing a melting pot of cultures and being a global hub for innovation, it presents an unmatched variety of products – from fashion, beauty, and tech to unique collector's items not found elsewhere.
Get better deals
Everyone appreciates a good bargain. Shopping from US stores often provides this joy. Numerous American brands present competitive prices cost effective shipping, exclusive discounts, and enticing deals, all of which can lead to significant savings.
Early Access
Being the first to own the latest tech gadget, the most fashionable sneakers, or a groundbreaking kitchen tool is always exciting. Shopping from US stores ensures early access to such items, often way before they're available in the UAE.
Quality and Authenticity
Purchasing directly from US stores guarantees quality and authenticity. By buying from the original source or authorized retailers, the risk of acquiring counterfeit products diminishes considerably.
However, shopping from US sites comes with its set of challenges. Issues like international shipping to Dubai & UAE, import duties, and understanding prohibited items can be daunting. But with the right guidance, the vast world of American retail can be easily navigated, all from the comfort of homes in Dubai or any part of the UAE.
Popular US Stores to shop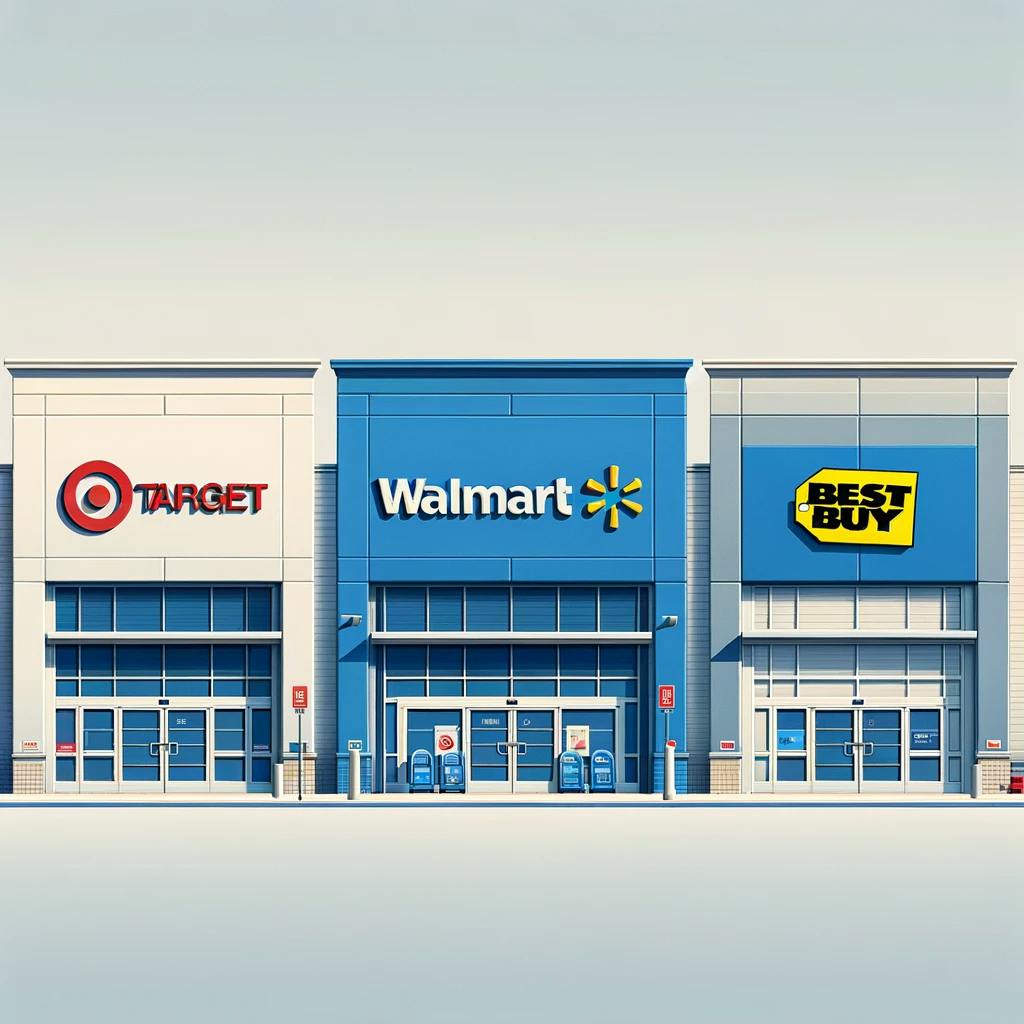 For those residing in Dubai or the UAE and seeking unique retail experiences, some of the most enticing shopping opportunities lie online, particularly in American stores. These US stores present a vast array of choices, often showcasing exclusive products and offering sales and deals that captivate global shoppers. Here are some renowned U.S. stores worth exploring for online shopping:
Amazon: A comprehensive platform, Amazon boasts an extensive range of products, spanning electronics, fashion, books, and beauty items. Its vastness ensures almost any item can be found.
Walmart: Emblematic of American consumerism, Walmart presents a diverse product range at competitive rates. Whether it's groceries, electronics, furniture, or apparel, Walmart's offerings are noteworthy.
BestBuy: A paradise for tech aficionados, Best Buy showcases a broad spectrum of gadgets and electronics, making it a top choice for tech enthusiasts.
Macy's: For the latest in fashion and lifestyle, Macy's stands out. This esteemed department store features clothing, footwear, jewelry, beauty items, and more from reputable brands.
eBay: A haven for deal-seekers, eBay serves as a global marketplace where people buy and sell both new and pre-owned items, often at attractive discounts.
Nordstrom: A preferred choice for those valuing high-end fashion, beauty, and home items. With its commendable return policy and stellar customer service, it's a top shopping destination.
While these stores originate in the U.S., they're readily accessible with just a few online clicks. Armed with the right strategies and insights (which will be provided by the end of this article), navigating the shopping and shipping to Dubai & UAE process becomes seamless. So, the next time there's a desire for a special treat or a specific purchase, these U.S. stores are worth exploring for their diverse offerings and competitive pricing.
Prohibited/Restricted items to ship to Dubai & UAE
Before diving into the world of international shopping, it's imperative to grasp the shipping customs requirements, restrictions and prohibitions associated with shipping items to Dubai and the United Arab Emirates.
Prohibited Items: These are items entirely forbidden from entering the country due to their potential harm, danger, or because they contradict the nation's culture, laws, regulations, security, or morals. The list of prohibited items can differ across countries. For the most comprehensive and up-to-date list of prohibited items and certain restrictions specific to Dubai & UAE, it's advisable to consult the customs website.
Drugs, narcotics, and psychotropic substances
Counterfeit goods
Radioactive materials
Liquor and alcoholic beverages
Obscene and immoral materials, such as pornographic content
Gambling devices
Restricted Items: These are items that can be imported but come with specific conditions or additional documentation requirements. This might entail acquiring special permits, paying additional fees, or undergoing further inspections.
Weapons, ammunition, and their components (including replicas)
Cigarettes and tobacco products
Pets, plants, seeds, and soil (health certification might be necessary)
Chemicals, in raw or finished form
Pharmaceutical products and medical equipment
For a complete list of prohibited items, consider visiting our Dubai & UAE country page.
In essence, when considering purchases from US stores for delivery to Dubai or the UAE, the mantra should be, "When in doubt, check it out". It's essential to inform the relevant customs duty authorities about any intention to ship such items. Neglecting to declare restricted goods or trying to import prohibited items can result in penalties or even legal ramifications. Hence, it's crucial to stay informed and make shopping decisions judiciously.
Tips for Finding the Best Deals and Discounts
Everyone appreciates securing a favorable deal. Achieving the best discounts and offers from U.S. stores enhances the overall shopping experience. Here are some strategies to ensure the most value when shopping from U.S. stores:
Subscriptions and Email Alerts
Subscribing to newsletters from preferred U.S. stores is a straightforward yet potent method to stay updated on top deals. Email alerts often notify subscribers about ongoing sales or discounts, allowing for timely shopping plans. Additionally, many retailers extend exclusive offers to their newsletter subscribers.
Sales Seasons
U.S. stores observe distinct sales seasons, especially during events like Black Friday, Cyber Monday, and post-Christmas sales. Marking these dates is crucial, as they often bring substantial discounts. Familiarity with the U.S. sales calendar can lead to strategic purchases and significant savings.
Coupon and Discount Codes
Before finalizing any purchase, it's essential to search for applicable coupon codes. Websites such as RetailMeNot and Coupons.com offer codes that can considerably lower the total cost. Some stores even highlight these codes on their platforms, so it's beneficial to stay vigilant.
Price Comparison Websites
Platforms like Google Shopping or PriceGrabber simplify the quest for the best deals by comparing product prices across various stores. Using these sites can sometimes reveal more affordable options for desired items. While this approach might require some time, the potential savings often justify the effort.
Loyalty Programs
Joining loyalty programs of frequented stores can be advantageous. Numerous U.S. retailers have programs where shoppers accumulate points with each purchase. These points can later be exchanged for discounts on subsequent buys.
In conclusion, extracting the best deals and discounts when shopping from U.S. stores for shipping to Dubai & UAE hinges on strategic planning, staying informed about promotions, and leveraging available tools and programs. As the saying goes, a penny saved is a penny earned.
Setting Up a US Shipping Address
Ever pondered how residents in Dubai & UAE seamlessly receive products from US stores? The secret often lies in establishing a US shipping address. With a US-based address, individuals can shop from any US online store as if they were locals, and then have their purchases shipped internationally to their homes. Let's explore how this process unfolds.
Many US stores cater primarily to domestic shipping. This is where a US shipping address comes into play, serving as a pivotal hub that accepts items and subsequently forwards them to the actual address in Dubai & UAE. In essence, this address functions as a virtual mailbox in the US, facilitating the forwarding of items purchased from US retailers.
So, how can one set this up?
Choose Forwardme as Your Package Forwarding Service
The first step involves signing up with Forwardme, a trusted package forwarding service. Forwardme grants users a physical US address where all their purchases are directed. Factors like competitive shipping rates, exceptional customer service, and proven reliability make Forwardme a top choice. Upon registration, users receive their designated US shipping address.
Utilize the Provided Shipping Address
While shopping on a US online platform, input the US shipping address furnished by Forwardme. This action ensures retailers perceive the shopper as a domestic customer, allowing for an unrestricted shopping experience akin to that of a local.
Consolidate and Dispatch
Once the ordered items reach the Forwardme US address, there's an option to consolidate multiple purchases into a single package, optimizing shipping costs. Subsequently, users can instruct Forwardme to dispatch the consolidated package to their residence in Dubai & UAE, with a variety of shipping options available.
Choosing the Right international shipping services
Selecting an appropriate shipping method is pivotal when shopping from US stores for delivery to Dubai & UAE. The chosen method impacts factors like delivery speed, tracking capabilities, insurance, and overall shipping cost. To make an informed decision, it's essential to understand the various shipping methods available.
Shipping methods of major couriers
FedEx
FedEx is a globally recognized courier delivery service company known for its fast delivery, and reliable shipping solutions.
FedEx International Economy: An economy service designed for cost-effective deliveries with a slightly longer transit time.
FedEx International Priority: An express service tailored for time-sensitive shipments requiring swift delivery.
FedEx International Connect Plus: A hybrid service, blending the benefits of both economy and express shipping.
DHL
DHL is a leading international express mail service, renowned for its efficient and rapid global delivery capabilities.
DHL Express: An express service ensuring swift and reliable deliveries across the globe.
UPS
United Parcel Service (UPS) is a global leader in logistics, offering a broad range of solutions including the transportation of packages and freight.
UPS Standard: An economy service suitable for non-urgent shipments, balancing cost and delivery time.
UPS Express: An express service designed for time-critical deliveries with premium pricing.
UPS Worldwide Expedited: An economy service that offers faster deliveries than standard options, ideal for international shipments.
USPS
The United States Postal Service (USPS) is the federal postal service in the U.S., offering both domestic and international mail services.
USPS First-Class Mail International: An economy service best suited for lightweight items with a focus on affordability.
USPS Priority Mail International: An express service offering quicker deliveries with comprehensive tracking capabilities.
Weighing the Pros and Cons
Each shipping method presents its unique advantages and challenges. For instance, while FedEx Economy or UPS Standard shipping might be budget-friendly, they might not offer the quickest delivery times. In contrast, DHL Express or UPS Express ensure rapid deliveries with extensive tracking but come at a premium. Freight shipping, ideal for larger items, can be intricate and might necessitate engaging a third-party shipping company or agent.
Understanding Shipping  and Delivery Times
Grasping the intricacies of shipping and delivery durations can significantly enhance the shopping journey. For many who relish the excitement of purchasing from US stores, the anticipation of tracking and awaiting the arrival of orders is a familiar feeling. Here's a clearer perspective on the entire shipping process below:
Shipping times for international orders can fluctuate considerably, influenced by the selected shipping method and the destination. For example, 'economy shipping', a cost-friendly option, usually spans a delivery window of 5-10 business days. On the other hand, 'express shipping', though it might come with a higher price tag, promises faster delivery, generally within 3-5 business days.
To understand this better, let's dissect the stages:
Order Processing Time
Prior to dispatching an order, shipping companies allocate time for various preparatory steps. These encompass payment verification, packaging, and readying the order for shipment. Typically, this phase lasts 1-2 business days, but can extend during peak periods like sale seasons.
Delivery Time
This represents the interval from shipping time when the package is dispatched until it reaches the Dubai & UAE address. However, an essential step in this phase is customs clearance.
Customs Clearance
Every package undergoes a customs inspection before delivery. The duration for this clearance can be unpredictable, with potential delays often being unavoidable. Given the possibility of unforeseen hold-ups in customs procedures, it's prudent to account for this when anticipating international deliveries.
So, how does one monitor the journey of their orders? Renowned couriers invariably offer tracking facilities with their shipments. Post the dispatch of an order, a notification, usually an email, containing a tracking number is sent. This number can be input on the courier's official website to monitor the shipment's status, providing real-time updates on its location and estimated arrival.
By being informed and utilizing available tracking tools, shoppers can manage their expectations and enjoy a more streamlined shopping experience from US stores.
Understanding Import Duties and Taxes
A pivotal element to factor in when buying from US stores for delivery to Dubai & UAE is the landscape of import duties and taxes. International shopping isn't solely about the product's price and shipping fees. Often, there are supplementary charges in the guise of customs duties and taxes, an aspect sometimes overshadowed by the excitement of shopping.
Import Duties: These are levies imposed by the government on goods brought into the country. The duty amount hinges on the nature of the item, its valuation, customs value and specific national regulations. For instance, Dubai typically imposes a 5% import duty on a majority of goods.
Taxes: Generally manifesting as a value-added tax (VAT), these are percentages added to the sales price. In the context of the UAE, the prevalent VAT rate stands at 5%.
A valuable reference in this domain is the Dubai Customs website. It offers an exhaustive list detailing dutiable items and their corresponding tax rates. Such resources can provide a preliminary estimate of the potential extra expenses associated with an international shopping spree.
Consolidating your packages before shipping to Dubai from USA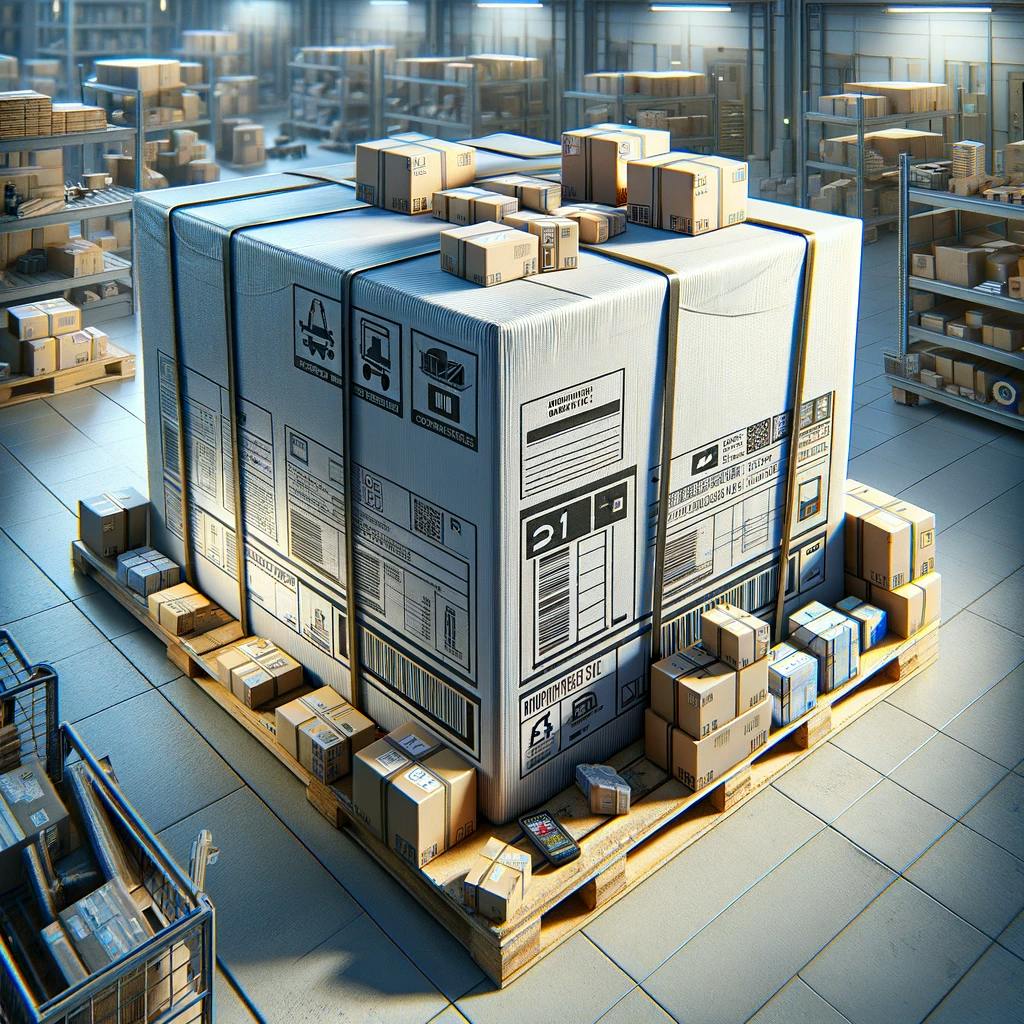 For those diving into the world of multi-store shopping from the US, managing multiple parcels becomes a reality. Instead of dispatching each package separately, an astute approach is to amalgamate these purchases. The significance of this tactic, especially concerning its effect on shipping expenses, is undeniable.
What is Consolidation?
Consolidation encompasses the act of merging several individual parcels into a singular, more substantial package. Imagine transforming five distinct boxes into one consolidated package housing all acquisitions. But what advantages does this offer? Let's explore.
Economical Shipping Benefits
Diminishing Shipping Expenses: Shipping fees from the US predominantly hinge on the package's weight. By merging purchases into one consolidated package, the cumulative weight, and consequently, the shipping expense, often diminishes.
Enhanced Security and Diminished Loss Potential
Merging purchases into a single container also translates to fewer parcels to monitor. With individual shipments for multiple items, the likelihood of misplacement during transit escalates. Consolidation mitigates this peril, fortifying the assurance of a secure delivery to destinations in Dubai or other parts of the UAE.
Expedited Delivery
Intriguingly, a consolidated package often reaches its endpoint swifter than its individual counterparts might. Freight carriers frequently give precedence to bulkier packages, deeming them more lucrative. Thus, consolidation not only trims down expenses but potentially hastens the arrival of your cherished items.
Leveraging Forwardme for Your US Shopping and Shipping Needs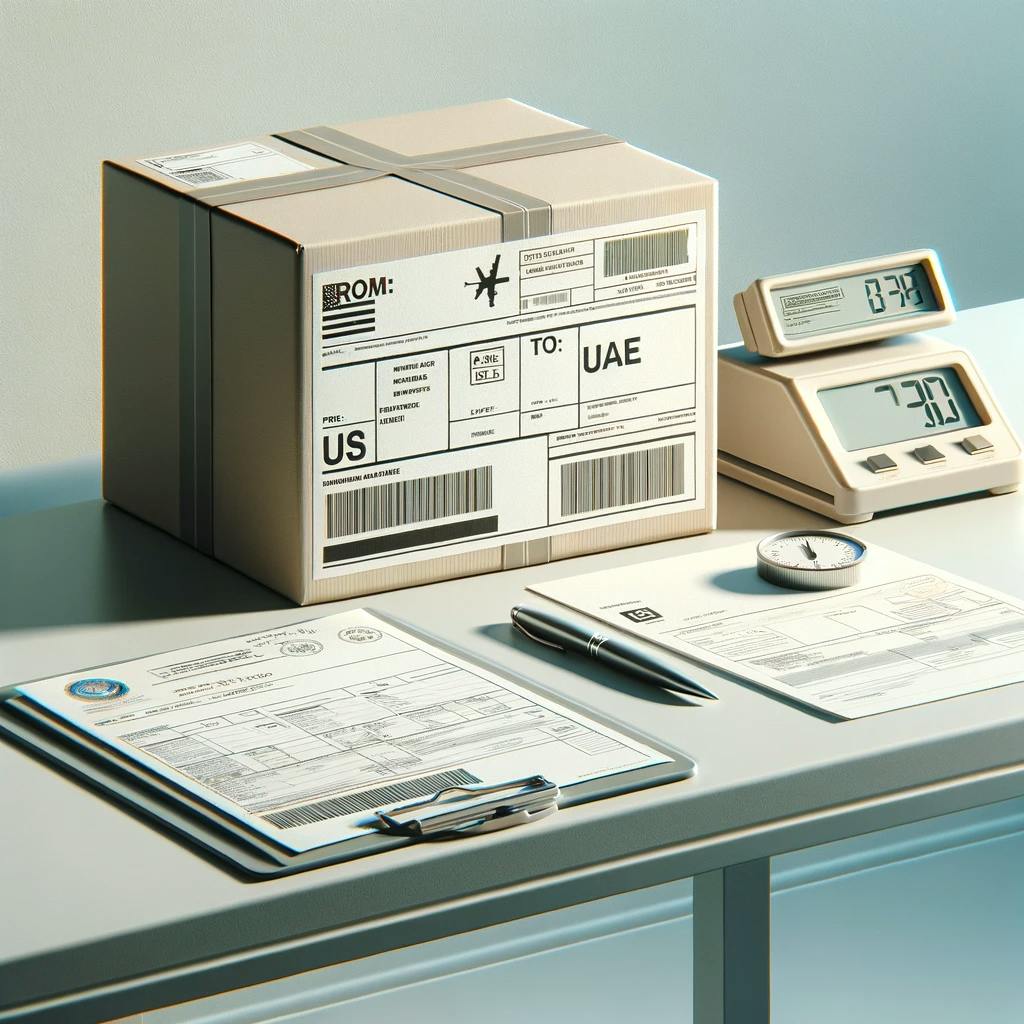 Venturing into American online stores often unveils a plethora of products, many of which might not be accessible elsewhere. The lingering question then becomes: how to seamlessly ship packages of these treasures to Dubai or other parts of the UAE? Enter Forwardme, a game-changing package forwarding service.
Forwardme grants you a US-based address, serving as the initial receiving point for your acquisitions. Once your items arrive at this location, Forwardme ensures they're safely and efficiently shipped to your designated address in Dubai or anywhere in the UAE. But what makes Forwardme stand out in this realm? Let's delve deeper.
Unparalleled Access to US Exclusives: Certain US retailers either refrain from international shipping or impose exorbitant fees. Forwardme bridges this gap, ensuring you can access US-only products without a hitch.
Economical Shipping Rates:

Forwardme is renowned for its competitive shipping rates

, ensuring you get the best value for your money.
Consolidation Savings: Forwardme excels in

offering consolidated shipping

. If you've procured items from diverse stores, Forwardme adeptly groups them into a single package, further trimming your shipping expenses.
Personal Shopper Service: For those instances where a retailer doesn't accept international payment methods,

Forwardme's personal shopper service

steps in, making the purchase on your behalf.
Choice in Shipping Providers: Forwardme empowers you with the flexibility to select your favored shipping carrier, ensuring a tailored shipping experience.
Exceptional Customer Support: Forwardme prides itself on its stellar customer service, ensuring all your queries and concerns are addressed promptly.
Efficient Operations Team: With a seasoned operations team, Forwardme guarantees that your packages are handled with utmost care and professionalism.
Selecting a package forwarding service like Forwardme is pivotal. It's essential to consider factors like reliability, cost-effectiveness, and the array of services offered. Forwardme, with its myriad of advantages, has transformed the international shopping experience for many.
Navigating the world of international shopping from the US to Dubai and the UAE might seem complex at first. However, with the insights and tools highlighted in this guide, especially services like Forwardme, the process becomes straightforward and enjoyable. Embrace the knowledge, and let your shopping adventures be boundless. Happy shopping!