It is always hard to shop for dads, and if your father is particularly picky, you'll want a gift guide to consulting. This list has some great ideas for the picky dad who always seems impossible to shop for, so you can have fun shopping without wondering what would make him happy either way—and hopefully, he'll be able to do something with your gift too that will bring him joy while also making memories in the process of giving or receiving them.
This Father's Day, give your dad something he'll really enjoy, like an electric scooter that will make him have fun or a Breville Barista Pro that helps him enjoy his coffee time at home. Father's Day is just around the corner, and you want to find a gift that will make him smile. We've found some of the best Father's Day gifts for all dad types! What kind of dad is yours? A sportsman, the outdoorsy type, or a tech dad like myself? We've got exactly what you need to show him your appreciation from near and far. And in the spirit of being a thoughtful son or daughter who cares about their parent enough to get them something they'll enjoy and appreciate (especially on days like today), we put together five different gift ideas that are sure to not only please dad but will also make him think you're an awesome kid for getting just what he needs.
Whether it be reuniting on that much-anticipated family vacation and picking up some new touristy souvenirs together in person or celebrating back home at separate locations thanks to modern technologies such as video conferencing (Zoom, Skype, Microsoft Teams, etc.), giving him his favorite gifts will go a long way. The best part is that if you don't live with your family, this Father's Day shopping can all be done online and shipped to your dad in time for his big day. I love when my dad gets something I know he would never buy himself! Ordering a present online is the perfect way to make sure it arrives on time (and maybe even early!). 
How Can I Order a Father's Day Gift Online for My Dad?
Forwardme

provides the fastest, most affordable, and most reliable international shipping for all your exercise equipment. Shop tax-free from US websites and we ship directly to over 220 countries!
Shop from multiple websites and we'll 

combine your pieces into one box

. One package with all of your purchases. We'll ship it to you as fast and quickly as we can so that you get the best service possible!
When your packages leave our US warehouse, they will be delivered to your door (for Australia, Canada, Germany, Saudi Arabia, Singapore, United Arab Emirates, and the United Kingdom) within 2-3 days (expedited users) and 5-7 days (economy users).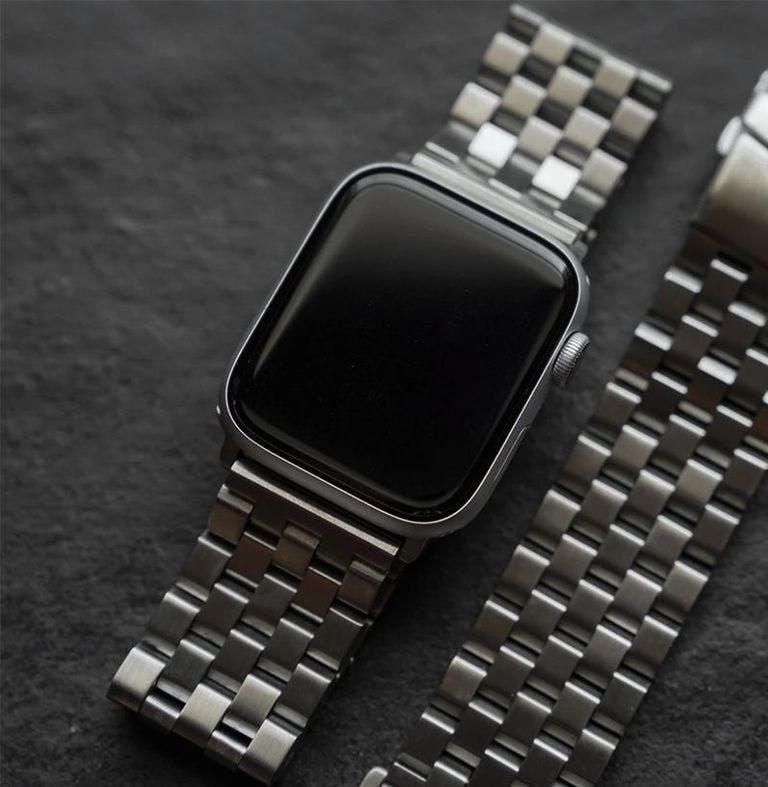 He's got an Apple Watch already. He'll be looking for a watch band that can handle his adventurous lifestyle. If you want the best for him, we recommend a metal strap because it will be better at parties than his sporty silicone one. Get him something made from pure stainless steel, like this link bracelet with a reinforced chain-link style and a streamlined fit to match up against any challenge he faces!
The stainless-steel band is made from machine-finished links that are perfectly streamlined to fit your dad's wrist without compromising structural integrity!
Theragun Elite Massage Therapy Device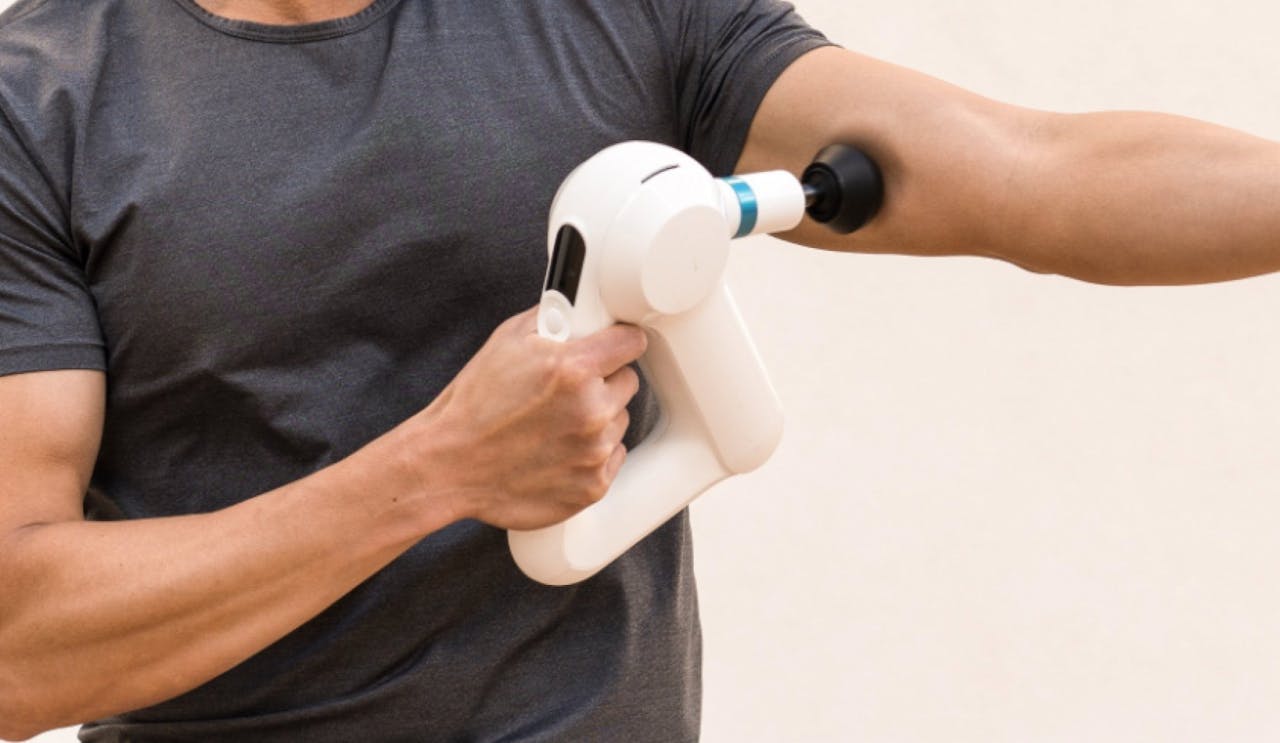 Sure, he might have everything, but does he have a Theragun on hand when his muscles are sore after working out, driving long distances, or sitting all day at work? The brand offers massage therapy for up to two hours per charge with QuietForce technology, which makes our product easy to grip and feel like silk against skin while using patented oscillating pulses for maximum benefits from one simple machine—no more strenuous The sound of the machine will be impossible to hear when your dad is using it for his workout recovery. Dad can always find exactly what works best for him! The Elite Massage Therapy Gun can be turned up to five different speed settings, so your dad can get the perfect massage. The Therabody app lets Dad access guided recovery sessions from anywhere, helping him keep in shape and recover after stressful days at work.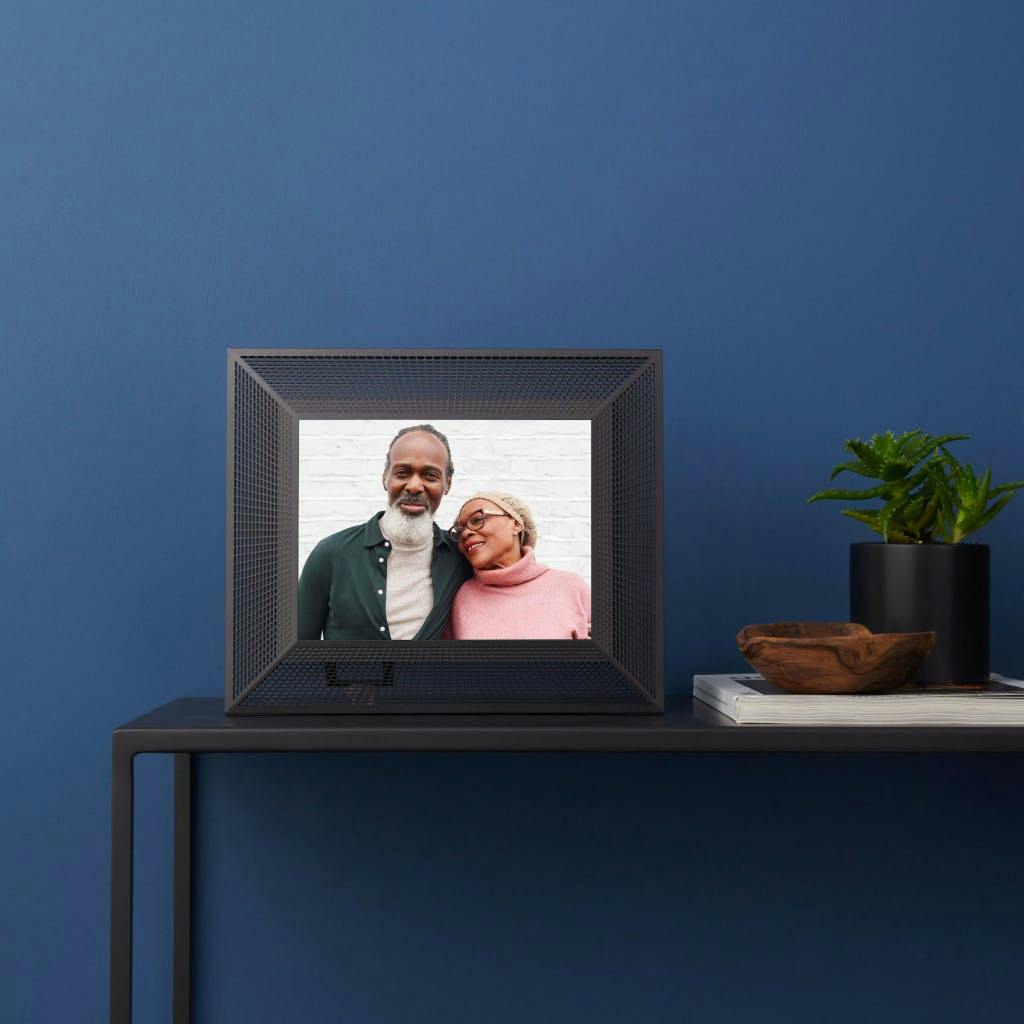 The Aura Smith digital frame is a great gift idea if you want to give your dad more memories of the family. The 9.7-inch screen will allow him to proudly display all the photos he has ever taken, and it's easy for anyone in any home!
The Aura's Frame app allows you to share special memories with anyone in your family. You can use Aura Frames and your Wi-Fi network, so there's no limit on how many digital photos you want to add. From now on, grandma will be able to see all of her grandchildren's milestones!
Aura makes it simple to send its frames as a Father's Day gift, too. It's shipped in a gift box, so that saves you the hassle of finding one that will fit it. And you can load it with your photos, and if you know your dad's Wi-Fi network, you can add them to the frame before shipping it to him.
Flikr Personal Concrete Fireplace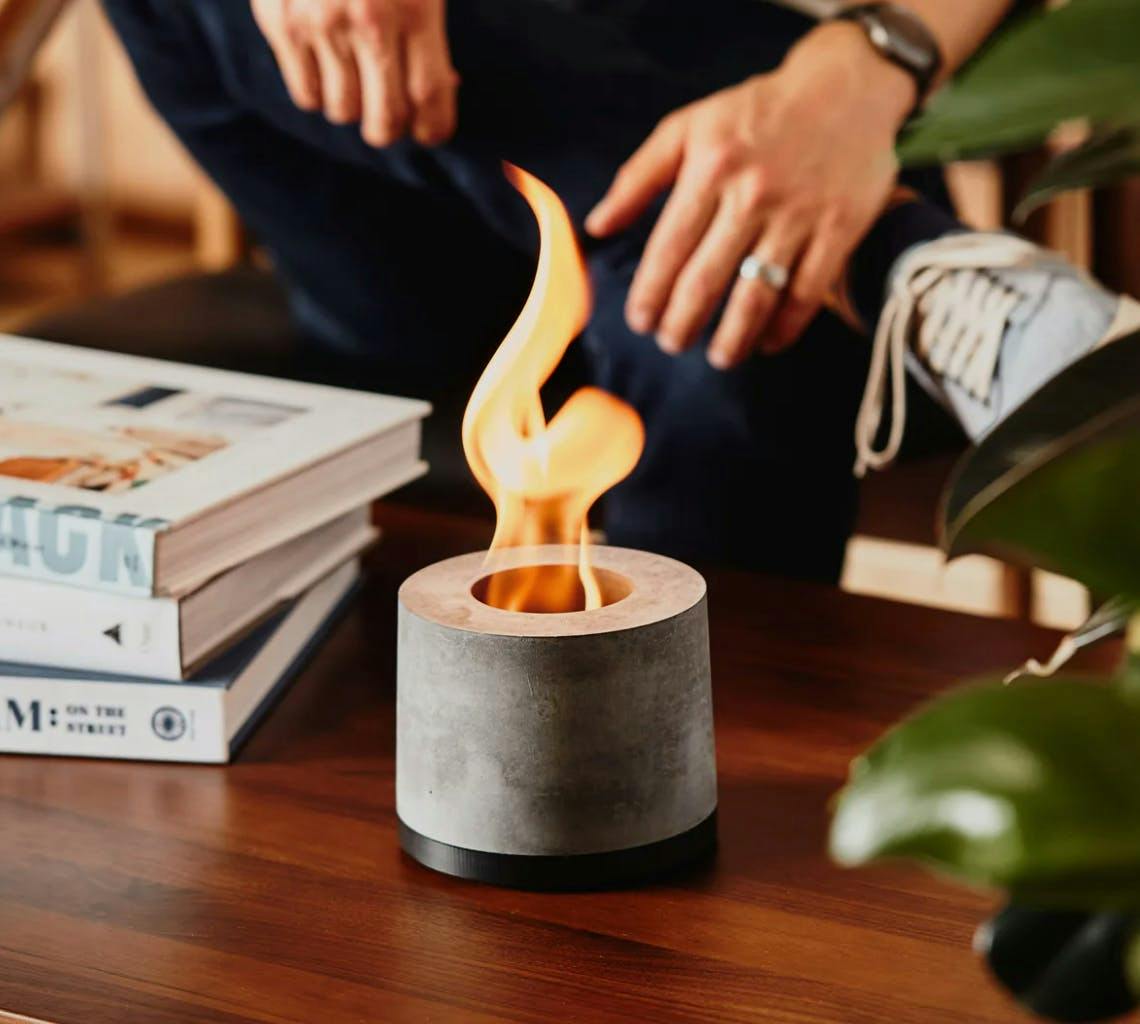 Your dad won't be able to stop talking about the little concrete fireplace from Flickr. It can go outside for a campfire or inside for party decoration! Also, you can keep entertaining guests in the fresh air and show them some amazing views with this concrete fireplace from Flikr!
The base of the lamp is designed for stability, and it holds a separate reservoir to protect surfaces from getting damaged. All he has to do once it's filled with alcohol and lit on fire, in this case by marshmallows and matches, is wait about an hour and remove everything.
Edifier Airpulse A300 Hi-Res Wireless Speaker System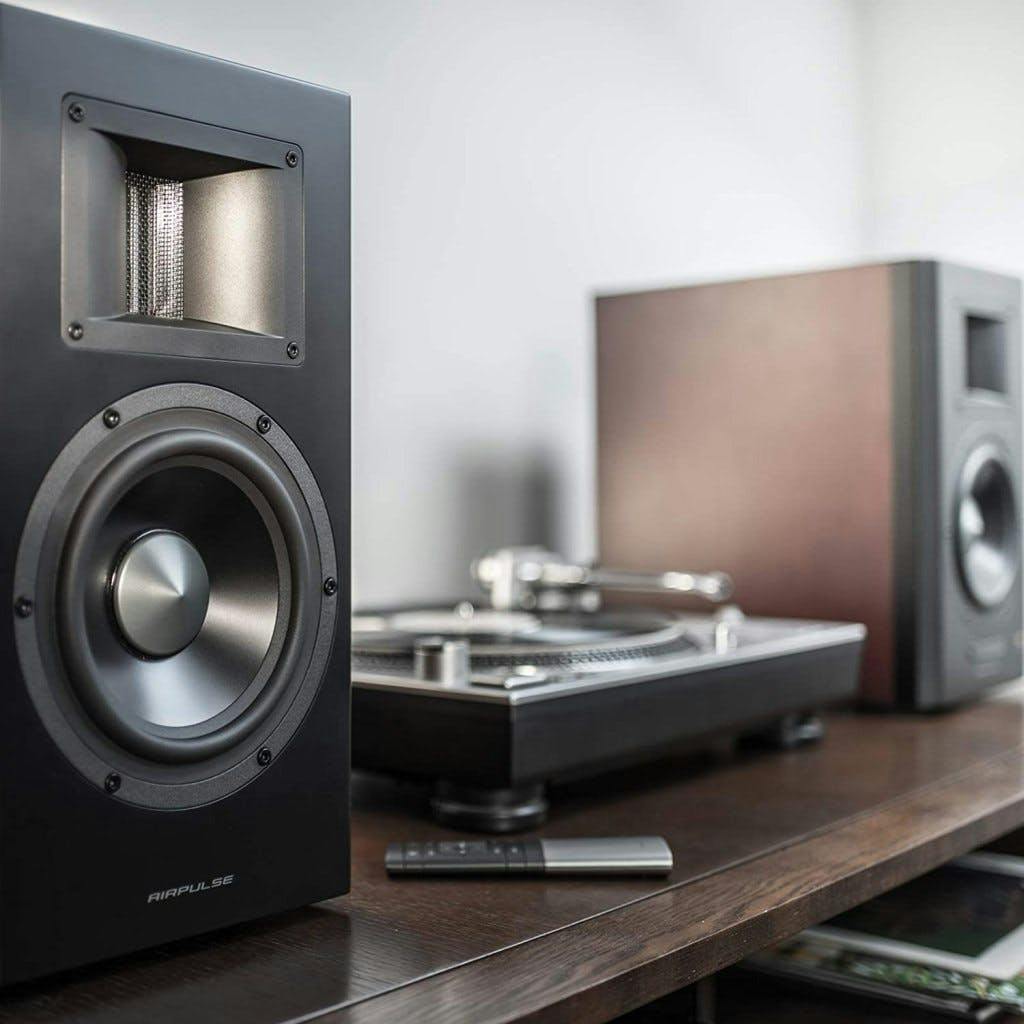 Edifier is famous for its finely tuned speakers. It delivers high-quality sound that's rich and detailed, making it the perfect solution to your audio needs, whether you're looking for a personal speaker or something of professional grade for your dad.
The speaker made by Phil Jones is so well-engineered, it's the best in its class. The cherry wood veneer and satin lacquer are sleek—it sounds like a dream! Inside this high-quality product lies a 65 mm aluminum ribbon tweeter that helps to extend the frequency range, while the horn shape casts an expansive soundstage. For perfect clarity, a special dampening material eliminates unwanted reverberation.
The speaker system includes Bluetooth connectivity, so it can be wirelessly paired with a mobile phone and used with a music app for high-quality sound. The speakers also work incredibly well as TV speakers when connected to an optical cable or through RCA connections on the back of many TVs. Your dad will be able to enjoy the crisp dialogue that will make this set interesting and engaging!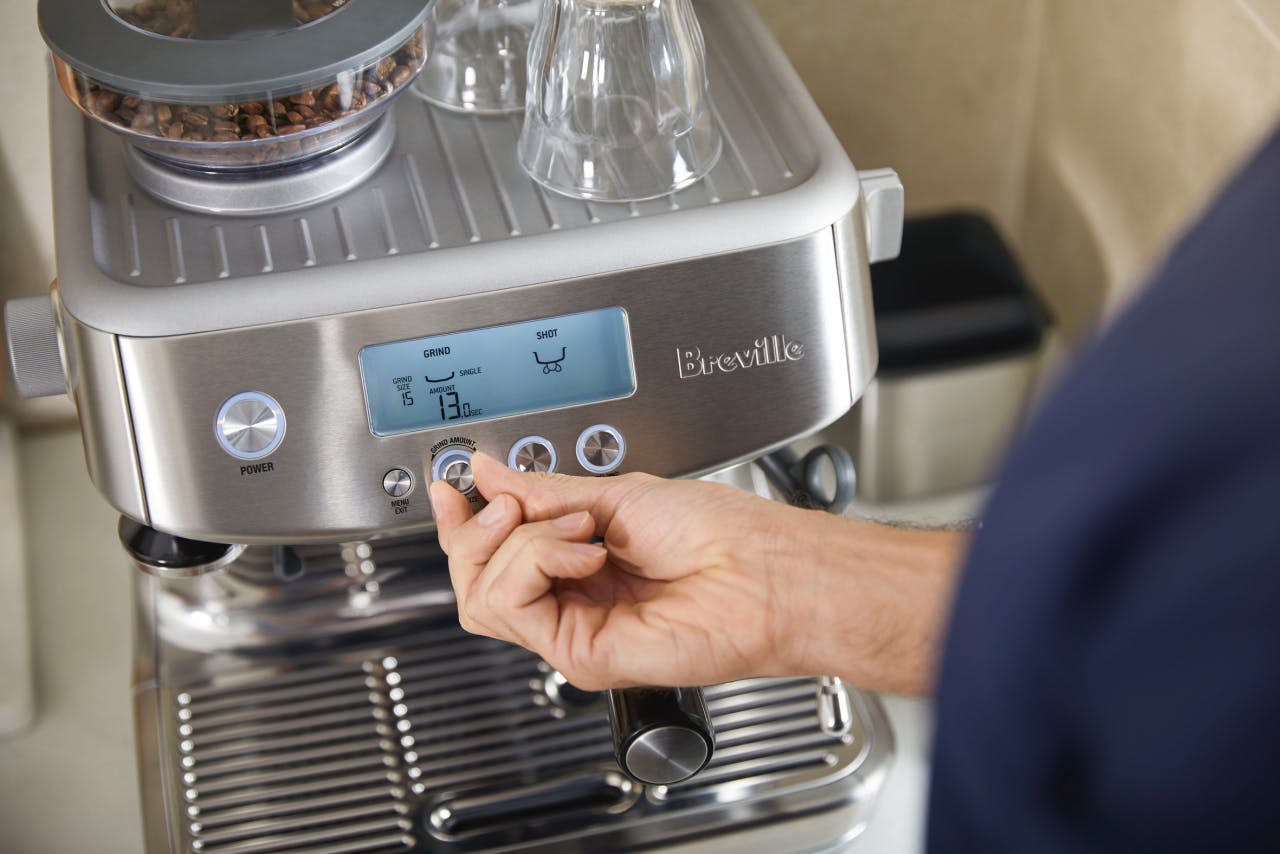 Breville Baristo Pro is named one of the Specialty Coffee Association's "Best New Products" for 2019. This espresso maker will have you drinking straight from an Italian café in your office or home. This coffee maker is everything you need in one place. built-in grinder, steam wand, and LCD display that displays everything from precise ground size to brewing time!
ThermoJet heating technology from Breville heats up the unit in three seconds or less, with an instant transition from espresso to steam functions.
The Barista Pro's meticulously perfected extraction technique ensures a smooth, well-balanced drink every time—not to mention the best coffee you can ever drink.
Segway Ninebot ES1L Electric Scooter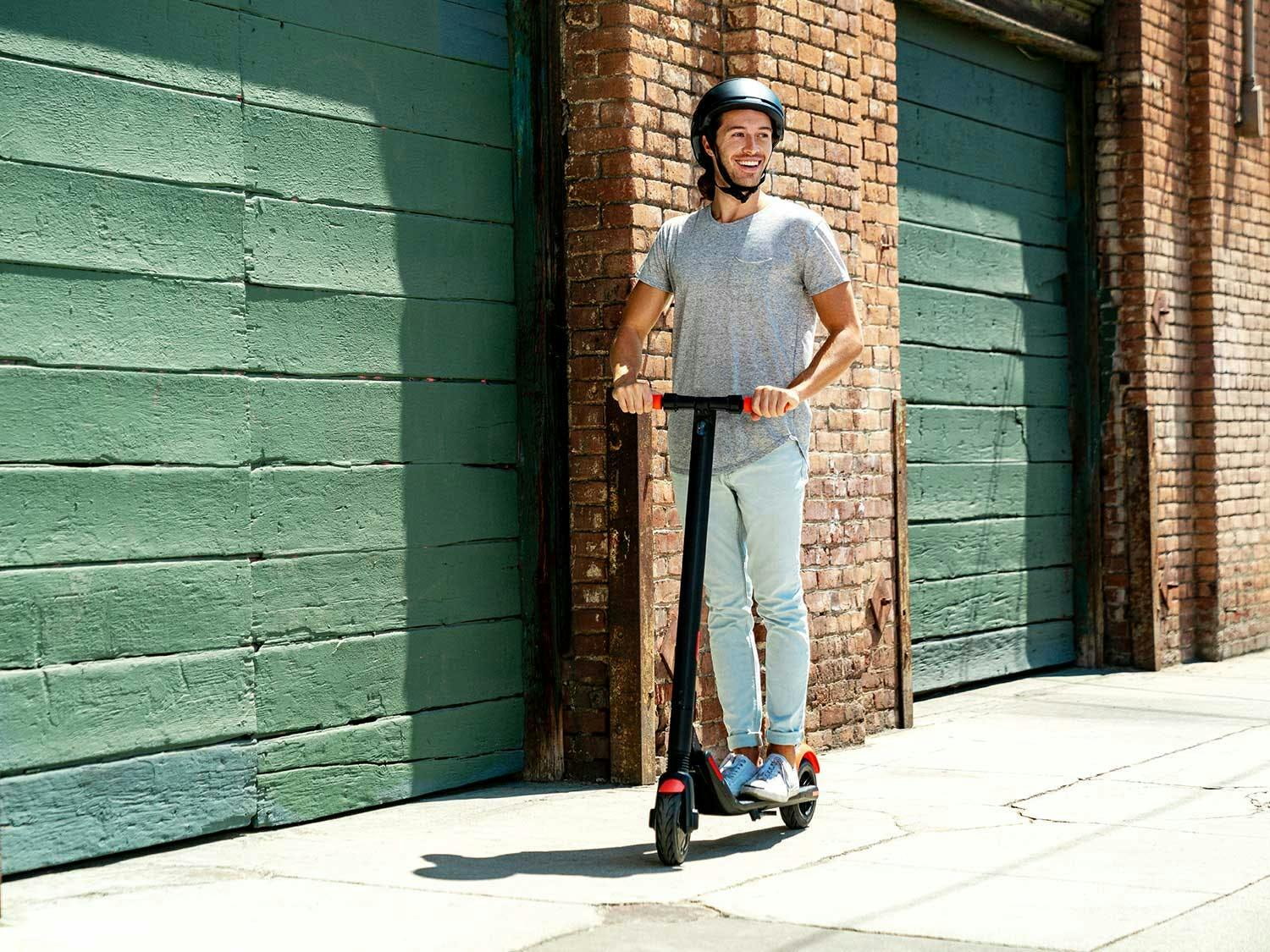 If your dad is one of the cool ones, he could have a blast riding around on an electric scooter. It'll save him time and make him more active, too!
The Segway Ninebot ES1L is an electric, self-balancing scooter that can reach a maximum speed of 12.4 mph and travel up to 12.4 miles before needing more charge! It has powerful 250-watt motors inside for all of your vehicular needs, and it also has a maximum load capacity of 220 lbs! This vehicle design features seamless aerospace-grade aluminum alloy material. A portable weight of 24.9 lbs in size makes the ride on this thing just as smooth but not quite as heavy as other cars or bikes out there would be, which means your dad will still have plenty of energy left over after kicking some butt around town—or even way past into outer space if you really wanted to go zooming.
The 8-inch inner-support hollow tires give the rider the most comfort, and the front electronic and rear foot brakes make sure that stopping safely is always possible. With the one-click folding system, it is easy to carry on public transportation or store in your car and take with you wherever!
Electrohome Kingston 7-in-1 Bluetooth Record Player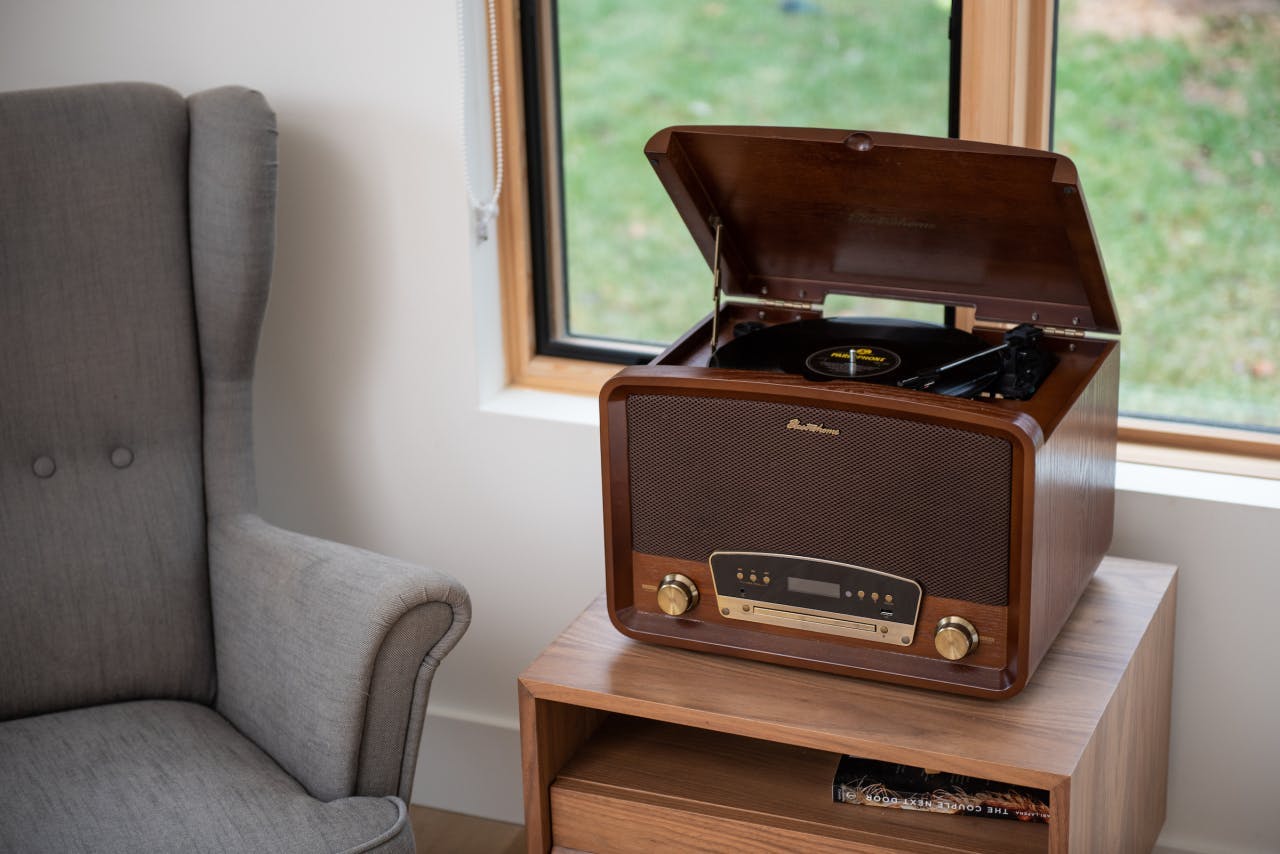 The Electrohome audio system is as good for the eyes, with its retro design and modern technology, as it is for your ears. This speaker set will have you cranking up the volume in your living room, office, or den!
Your dad will have plenty of options with this stereo system—whether you prefer vinyl or CDs is totally fine because either way, we've got something that not only sounds good but looks great too thanks to its sleek design. Plus, if both sides aren't cutting it then don't worry about missing any show on SiriusXM (available via subscription) as long as you're near an FM radio station when tuning in.
The Electrohome Kingston sound system has the perfect volume range for any occasion. Its four high-performance speakers and acoustically tuned housing provide an excellent performance to rival that of major brands like Bose!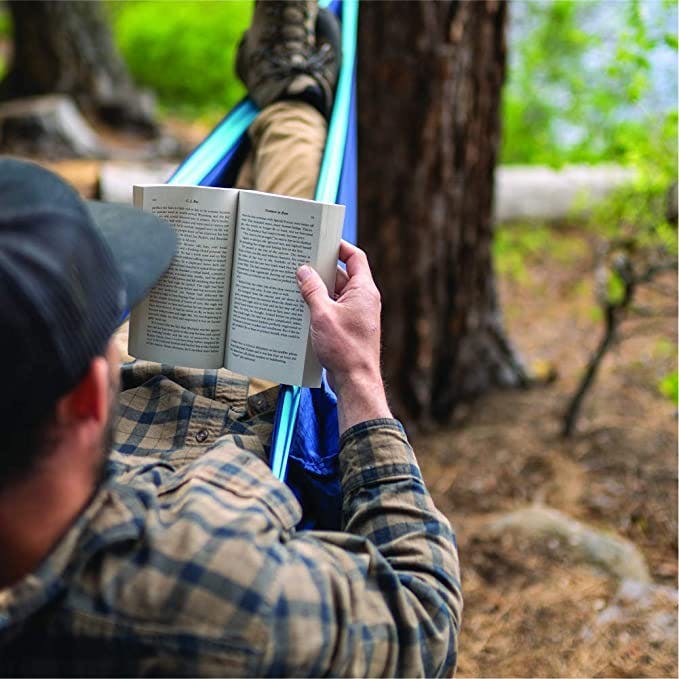 for the adventurous dad who's always ready for a new hike. This gift will work great whether he kicks back in his yard on sunny afternoons or stays active with well-worn hiking boots! 
Amazon Echo Show 10 (3rd Gen)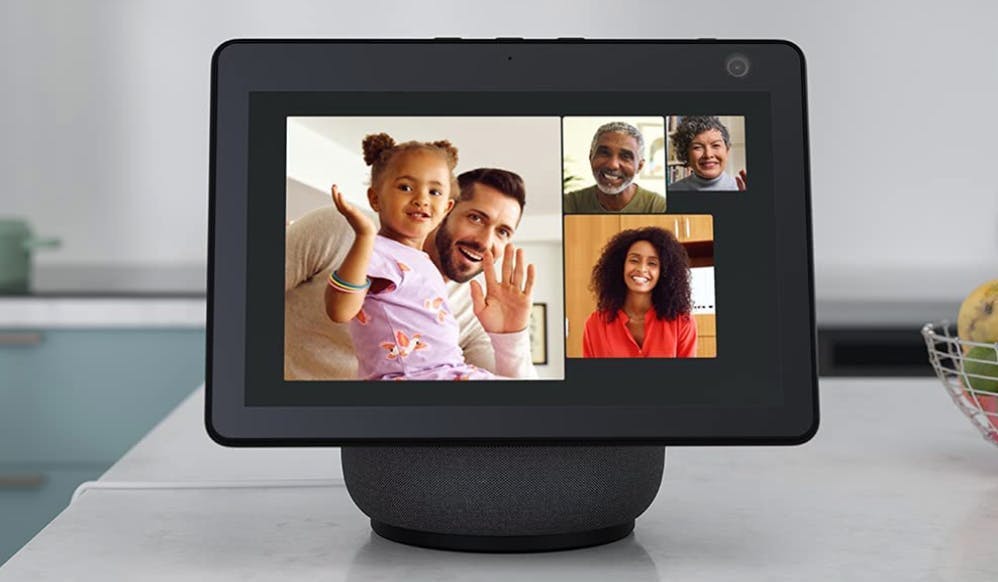 The Amazon Echo Show 10 is a voice-controlled speaker, tablet, and security camera. It can fit in the toaster slot on your kitchen counter or at any dining table for quick access when you need it most!
Dad is now the coolest dad ever because he can stream his favorite TV series or play his favorite songs from Spotify on a 10.1-inch screen while also asking Alexa any recipe question at the same time!
With the Echo Show, video chatting with family is as easy as it has ever been. With its built-in camera and microphone system, you can keep a close eye on your home while traveling or at work too!