It's that time of year again when summer is beginning to fade and families are preparing to go back to school. This means it's time for all your back-to-school shopping and finding the back-to-school supplies your child might need. With back-to-school season back in full swing, parents are probably worried about the cost of supplies and how they're going to get them in time for school.
The good news is that with Forwardme, you can easily get all your back-to-school supplies sent directly to you. Forwardme ships to over 220 countries and can save you up to 80% on your shopping costs. Let's break down everything you need to know about back-to-school season. 
When does the back-to-school season start? 
2022 is a little weird when it comes to going back to school. Schools are starting a lot earlier to help make up for lost time, and this means kids are going back to school as early as late July. Stores are rolling out their back-to-school shopping items as early as July. Don't be surprised to see things slowly trickle out throughout July and into August and September since shipping delays can cause a little bit of an issue for stores. 
Once your child gets their back-to-school supply list, it's all engines up for shopping. This list will have specific items your child is required to bring into class with them, but if you don't get a list, we can help.
Back-to-school supplies
When heading into class, your child needs to be well-prepared with supplies to help them succeed. Here are a few items we recommend grabbing when you start your back-to-school shopping. 
Pack of pencils
Depending on your child you might want mechanical pencils so you don't have to worry about sharpening them. This also means you'll have to provide the lead for the pencils though. 
Pack of pens( try with washable ink)
The older your kid gets the more likely they will have to use pens on some assignments. Find a pen with washable ink to make laundry easier and you might want to look at options with padding for the fingers. 
Composition notebooks
Amazon has great notebook options with over 100 sheets of paper and different designs that your kids will love.
Backpack
Find a backpack that is durable, comfortable, and can be washed in case any accidents happen. 
Glue Stick
Younger kids will be required to bring their glue to school. Buy a pack that gives you a few sticks in case one gets dried out and try for a non-scented version. You don't want to tempt anyone into eating it. 
Folders
Folders are a must to help keep everything organized and in place. 
Binders 
Older kids might like binders where they can organize their work depending on their classes but not have a million folders all over their bags. 
Pencil Case
Choose between a hard or soft case to store all the supplies you buy your child for a successful school year. You can even leave a little note in there. 
Lunchbox 
If your child is bringing their lunch to school they will need a lunchbox to store all their food in. Make sure to buy one that is well-insulated to keep food hot and cold. You also might want to consider grabbing ice packs or a hot thermos to keep the food at the right temperature. 
Calculator (for older kids)
When your child goes into math they will need special calculators to help solve equations. Look on Amazon to find a good deal since the fancier ones can get a little pricey. 

This might seem overwhelming but don't worry. You can easily find great deals online, like on Amazon, for your back-to-school shopping, and use Forwardme.com to get a better shipping cost, helping you save money all around.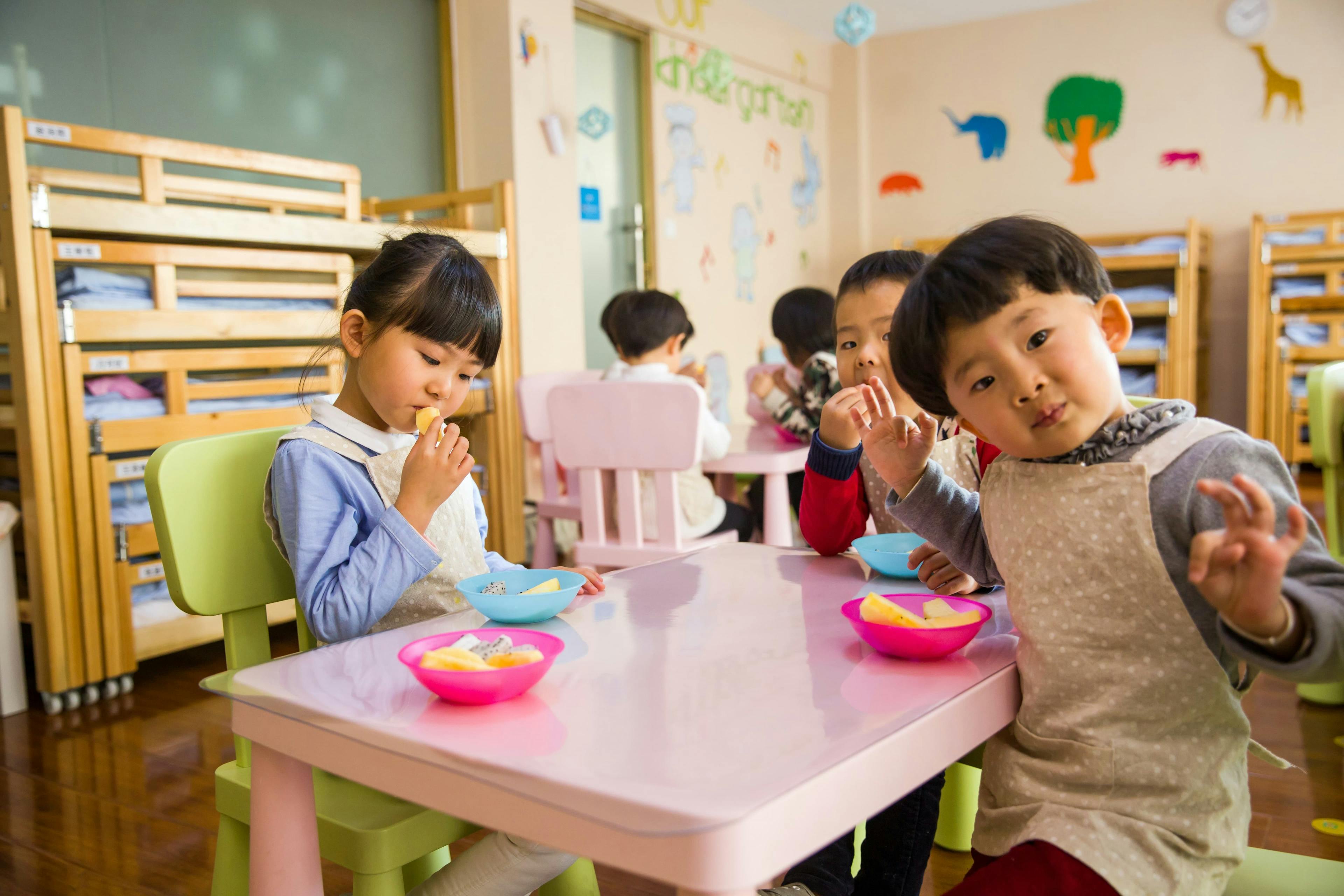 Back-to-school clothes
When doing your back-to-school clothes shopping, make sure to follow the school's dress code. Your kids will be growing a lot, and you'll constantly need to update your child's clothes so they fit. This is our recommendation on outfits you should consider buying for the new 2022 school year, which can also help keep you on a budget. 
Shirts (both long and short sleeves)
Pants or Jeans
Shoes
Jacket or Coat 
Walmart and Target are both great stores to look at for back-to-school clothes shopping, where you can score a deal on the cost. You may also consider accessories like beanies, scarves, and gloves. 
Back-to-school hairstyles
Of course, your child's hair needs to look perfect, especially for the first day of school. Now is the time to take your child out for a haircut and potentially see what back-to-school hairstyles they may want to try. Sites like Pinterest can help you find inspiration for back-to-school hairstyles, and you can use the links to find the products you need to purchase. 
Forwardme is here for all your international shopping and shipping needs.
Remember that Forwardme.com is here to help with all your shipping needs. We offer reliable customer support to answer any questions you may have. With Forwardme you will get a free US address for your shopping and shipping needs. You can then shop for products from the US and have them easily shipped to your address with ForwardMe.
The best part about using Forwardme is that you'll get a tax-free address. Here, you can easily avoid being hit with sales tax and save even more money when it comes to back-to-school shopping. With Forwardme, you'll save at least 7% on your purchases. 
With our Personal Shopper, you don't have to worry if a US store will accept your form of payment. Some merchants may not accept international credit cards. At this point, Personal Shopper will cover you up!
When it comes to back-to-school shopping, make your life easier by using Forwardme to get all your school supplies directly to your door. We are here to help you save every step of the way when it comes to your back-to-school shopping.