We all know tablets; we love them, we use them, and they're handy devices for our everyday lives. Have you ever come across a brand, though, that takes plain paper to the next level? That's what reMarkable has done with their ultra-thin tablet set: destroy the traditional paper that we know and love.
ReMarkable aims to have the average person replace their notebooks and printed documents with a tablet that feels like paper. At a glance, the reMarkable tablet can take handwritten notes, read and review records, convert your handwritten notes into text, and take your notes and make them into PDFs. To make your life easier, the app can keep all of your notes organized and accessible across all of your devices.
CEO Magnus Wanberg founded the tablet. Wanberg attended numerous lectures and meetings, always armed with a notebook or his printouts. Throughout that time, he continually asked himself why he was lugging so much stuff around. He knew that paper had power, but he also knew that it had problems, like having too many copies, having to look through notebooks, and more.
In 2013, Wanberg gathered a team to create a tablet that would offer paper-like experiences and be connected without limits. That's when the reMarkable tablet was born. The tablet weighs less than a pound and offers 8 GB of internal storage, which gives you more "paper" at a lighter weight. 
All About the Tablet
The reMarkable tablet supports Wi-Fi at both 2.4 and 5 GHz, giving you the best wireless options available. To charge your tablet, you just use the USB-C port and plug it into the wall like any other electronic device you own. Your documents are supported by PDF and ePUB, so your notes and lectures are always together where you need them.
To keep all your notes organized, the tablet also comes with an app that you can download on iOS, Android, Windows, and macOS devices. With this app, all the notes, PDFs, sketches, and more that you do on your reMarkable tablet can be shared easily between all your electronic devices.
Where can I buy a reMarkable Tablet from the US?
You can avoid paying third-party fees by purchasing a reMarkable tablet from their website. You can avoid paying third-party fees by purchasing a reMarkable tablet from their website. They have two generations; the reMarkable 1 can be bought through their website for $299, or you can get a refurbished one for $279. The downside is that the reMarkable marker, or pen, is not included with your tablet, and that is a separate cost of $49. The reMarkable 2, their newest version, costs $399 through their website. You also need to pay for the pen with their tablet, but it comes with two options. The first Marker is $49, or you can go with the Marker Plus for $99. The Marker Plus comes with a built-in eraser and is matte black instead of white.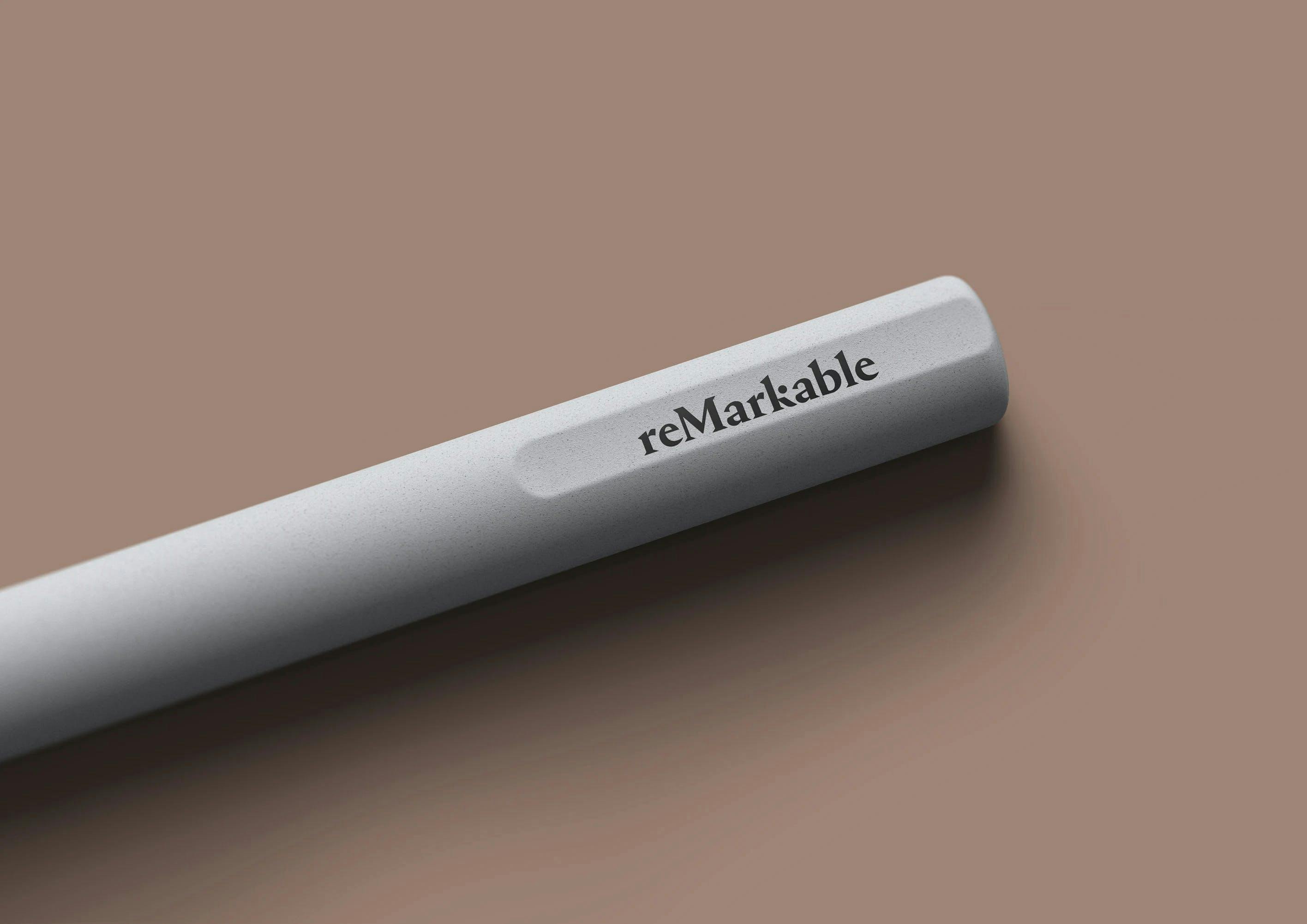 If you can't decide between the two tablets, here are the differences: The reMarkable 2 has a two-week battery life, which is three times longer than the reMarkable 1. The second-generation tablet is also 30% thinner than the first-generation, and it offers a canvas display, which helps reduce writing latency and makes it twice as fast.
After getting your tablet set up, it is easy to use. You can use the marker to write notes or sketch like you would on a piece of paper. Once you're finished, you will see a toolbar with options to save or convert your notes into PDF files. From there, everything can be saved and accessed through the reMarkable app. The tablet has tons of tools you can use, too, including a copy-and-paste option, an adjusted view, zoom, erasers, and portrait and landscape modes.
If you don't have Wi-Fi for your tablet, don't worry. The tablet doesn't require you to be connected to Wi-Fi to use it or transfer files. You can use your USB cable instead for file transfers, and all the tools are available without Wi-Fi. 
Is a reMarkable tablet better than an iPad?
For students, the reMarkable tablet is going to be better than an iPad. The reMarkable tablet will make it easier to take notes and transfer them into PDFs that you can easily send to yourself. The iPad is not known for its easy note-taking and makes the process a lot harder for students. The reMarkable is a great tablet for writing with an attractive, battery-friendly design that's perfect for students and artists. It also has some top advantages, like the excellent drawing experience it offers in comparison to its competitors and a tendency not to pixelate as much when doing delicate sketches outdoors. On the other hand, the iPad has lots of apps. You can't beat reMarkable for physically taking notes, and you'll never find a better full-featured tablet than an iPad.
What does the reMarkable 2 tablet do?
The reMarkable 2 tablet is a versatile device designed for digital note-taking, sketching, and reading. It offers a unique digital paper display that closely replicates the tactile experience of writing and drawing on real paper. With the reMarkable 2, you can take notes, annotate documents, sketch illustrations, and even read e-books. The tablet supports a variety of file formats, including PDF and ePUB, making it convenient for accessing and reading digital content. Its long battery life ensures that you can use it for extended periods without needing to recharge. Additionally, the reMarkable 2 provides cloud synchronization, allowing you to seamlessly access your notes and documents across multiple devices. Its sleek design and thin form factor make it portable and easy to carry, making it an excellent choice for professionals, students, and anyone who values the convenience of a digital note-taking and reading device.
How to buy the reMarkable tablet from the Us and ship it internationally?
When it comes to purchasing reMarkable tablets from the US, one option worth considering is utilizing the services of Forwardme. This reputable package forwarding company offers a seamless and efficient way to receive your desired tablets. By using Forwardme, you can easily shop for reMarkable tablets from various online retailers in the US, taking advantage of their wide selection and competitive prices. With their reliable package forwarding service, Forwardme ensures that your tablets are securely shipped to your designated address, whether it's within the US or internationally. Their streamlined process and commitment to customer satisfaction make Forwardme a trusted partner for hassle-free tablet purchases from the US.
Can you watch Netflix on reMarkable?
No, you cannot watch Netflix on the reMarkable tablet. The reMarkable tablet is primarily designed for note-taking, sketching, and reading purposes. It does not support streaming services like Netflix. However, you can enjoy a range of other features such as digital note-taking, document annotation, sketching, and reading e-books on the reMarkable tablet. Its focus is on providing a paper-like experience for writing and reading rather than multimedia consumption.
What is a cheaper version of a reMarkable?
A more affordable alternative to the reMarkable 2, also reminds us that reMarkable 2 is the world's thinnest tablet, the Boox Note Air. The Boox Note Air offers a similar digital note-taking and reading experience at a lower price point compared to the reMarkable 2. It features an E Ink display that provides a paper-like feel for writing and reading. With the Boox Note Air, you can take notes, annotate documents, and read e-books. Additionally, it offers the capability to install and use various Android applications on the device, expanding its functionality. While the Boox Note Air may not have the same ultra-thin design as the reMarkable 2, it provides a more affordable option for those looking for a versatile digital note-taking tablet.
Remember to head over to Forwardme for all your shipping and shopping needs. Enjoy having a tax-free US address and an affordable international shipping partner.