I couldn't believe my luck when I stumbled upon the great deals of the year. The holiday season is fast approaching, and the highly anticipated Black Friday 2023 sales event is nearly here. Get ready for amazing doorbusters and an unforgettable shopping extravaganza during the holidays. This annual event has become synonymous with jaw-dropping discounts and mind-blowing deals that can save you a fortune. Whether you're looking to snag some must-have items on your wishlist or revamp your wardrobe, Black Friday is the day to mark on your calendar for great deals and price cuts. Upgrade your electronics with doorbusters during the holiday season.
Black Friday, known for its doorbusters and unbeatable prices, has a rich history that spans years. This shopping season, amidst the pandemic, it continues to be a reference point for shoppers worldwide. It's that time of year again when brands go all out to entice customers with unbeatable offers and special promotions. Take a look at the gaming deals and ads available this year. From the early morning rush to score limited-time doorbusters to the thrill of online shopping from the comfort of your couch, Black Friday is an experience like no other for gaming enthusiasts. It's the perfect time to look for great deals on consoles and take advantage of enticing ads.
Get ready to embark on this thrilling shopping adventure as we delve into everything you need to know about Black Friday 2023. This year, take a look at the exciting gaming deals that await you. Discover insider tips and tricks for maximizing your savings and making this year's event one for the books. This year, you are going to shop from the US, and ship internationally!
Date of Black Friday 2023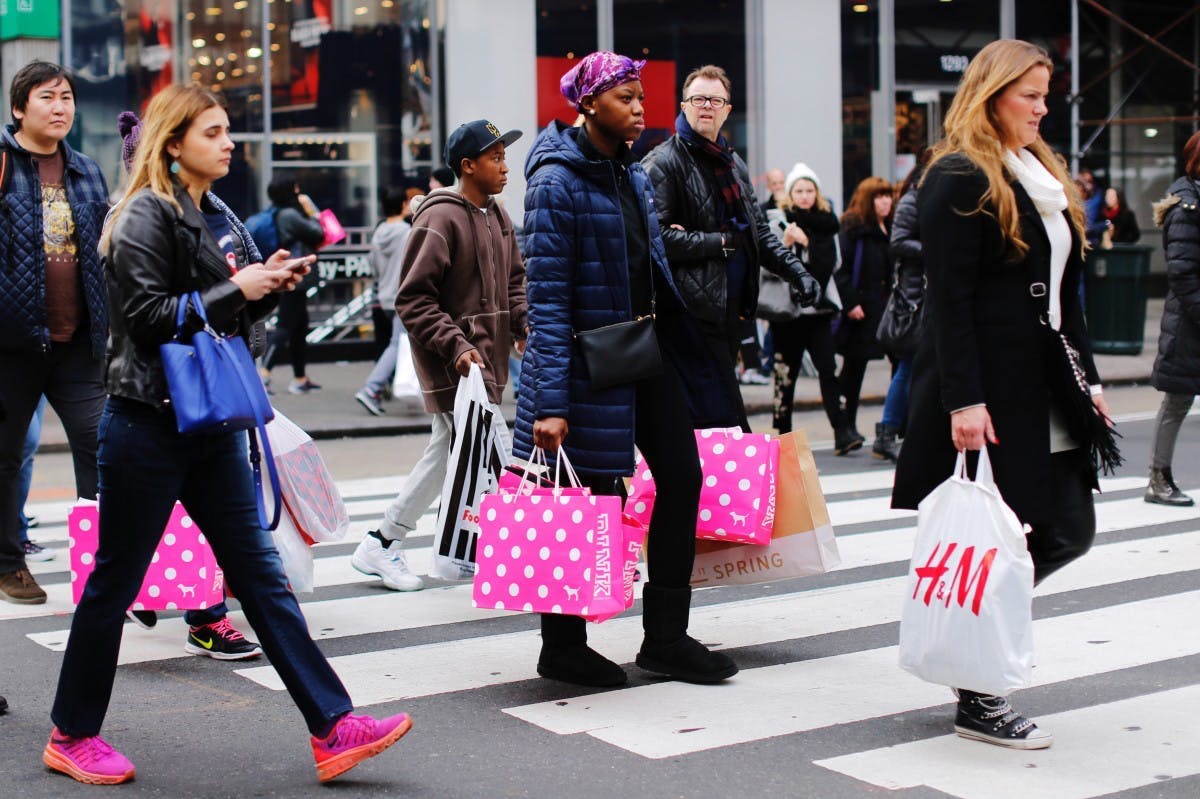 Mark your calendars for November 24th, 2023 – it's Black Friday, the biggest shopping day of the year with incredible deals and discounts on ads! This is the day when shoppers around the world eagerly await to score amazing deals and discounts. If you want to make the most of this highly anticipated shopping extravaganza, it's important to plan ahead and ensure you don't miss out on the best offers of the year.
Find out when you can score amazing deals during this highly anticipated day.
Black Friday, the busiest shopping day of the year, falls on the day after Thanksgiving, which is always celebrated on the fourth Thursday of November. So, in the year 2023, Black Friday will be on November 24th. It's a day that retailers offer massive discounts and promotions across various product categories. From electronics to clothing, home appliances to toys, there's something for everyone.
During Black Friday, many stores open their doors early in the morning or even at midnight to accommodate eager shoppers who are ready to snag incredible deals. Some online retailers also start their sales at midnight or even earlier. So whether you prefer shopping in-store or online, there are plenty of opportunities to find incredible bargains throughout the year.
Plan ahead and ensure you don't miss out on the best offers of the year.
To make sure you're fully prepared for Black Friday 2023, here are some tips:
Research: Start researching beforehand so that you know which products you're interested in purchasing and where they're available. Check out advertisements from different retailers and compare prices to get an idea of how much you can save.
Make a budget: Set a budget for your Black Friday shopping spree so that you don't overspend or impulse buy things you don't really need.
Create a wishlist: Make a list of items you want to buy during Black Friday and prioritize them based on importance or urgency.
Sign up for newsletters: Subscribe to newsletters from your favorite retailers as they often send out exclusive deals and discounts to their subscribers.
Follow social media accounts: Many retailers announce their Black Friday deals on their social media platforms, so make sure to follow them for the latest updates.
Stay organized: Keep track of the stores you want to visit or the websites you plan to shop from. Create a schedule or set reminders so that you don't miss out on any limited-time offers.
Save the date and get ready to shop till you drop!
Black Friday is an exciting time for shoppers who are looking for incredible savings. Whether you're buying gifts for loved ones or treating yourself, this day offers fantastic opportunities to score amazing deals across a wide range of products.
So mark your calendars for November 24th, 2023, and get ready to shop till you drop! Remember to plan ahead, do your research, and stay organized. With a little preparation, you can make the most of Black Friday and snag some incredible bargains.
Best early deals and upcoming sales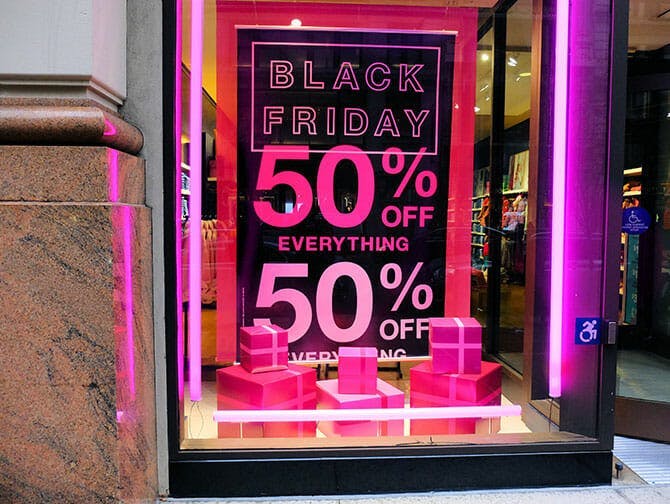 Get ready to score some amazing deals before Black Friday 2023 even arrives! Many retailers are offering pre-sales that give you early access to fantastic discounts and savings. Here's a sneak peek at what you can expect during this year's Black Friday shopping extravaganza.
Stay Ahead of the Game with Early Access
Why wait until November when you can start saving now? Take advantage of online deals and promotions leading up to the big day. By staying ahead of the game, you won't miss out on any great deals or doorbusters. Keep an eye out for retailers offering exclusive early access to their Black Friday sales event. This way, you'll be able to snag those must-have items before they sell out.
Discover Which Retailers Are Offering Pre-Sales
Many popular retailers participate in pre-sales before the official start of Black Friday. These pre-sales allow shoppers to get a head start on their holiday shopping while enjoying significant price cuts and discounts. Make sure to check out your favorite stores' websites or sign up for their newsletters to stay informed about upcoming sales events.
Here are some retailers known for offering pre-sales leading up to Black Friday:
Amazon: Known for its massive selection and competitive prices, Amazon often starts rolling out early Black Friday deals as soon as November begins.
Walmart: A go-to destination for many shoppers, Walmart is known for its wide range of products and attractive discounts during the holiday shopping season.
Target: With its trendy offerings across various categories, Target frequently offers early access deals on popular items before Black Friday arrives.
Best Buy: If you're in the market for electronics or appliances, keep an eye on Best Buy's website for early access sales and promotions.
Sneak Peek at Top Discounted Products
While specific details about discounted products may not be available until closer to Black Friday 2023, we can still make some educated guesses based on previous years' trends. Here are some categories that typically see significant price drops during the holiday shopping season:
Electronics: Expect deals on TVs, smartphones, laptops, gaming consoles, and smart home devices.
Home Appliances: Look out for discounts on kitchen appliances, vacuum cleaners, and other household essentials.
Fashion and Accessories: Get ready to snag great deals on clothing, shoes, handbags, and jewelry.
Toys and Games: Black Friday is an excellent time to stock up on toys and games for the upcoming holiday season.
Start Saving Now with Exclusive Offers
Don't wait until November to start saving! Many retailers offer exclusive early access offers to their loyal customers or those who sign up for their newsletters. By taking advantage of these pre-sales and promotions, you can get a head start on your holiday shopping while keeping more money in your wallet.
Remember to compare prices across different retailers before making any purchases. While a deal might seem enticing at first glance, it's always a good idea to ensure you're getting the best possible savings.
Tips for navigating Black Friday 2023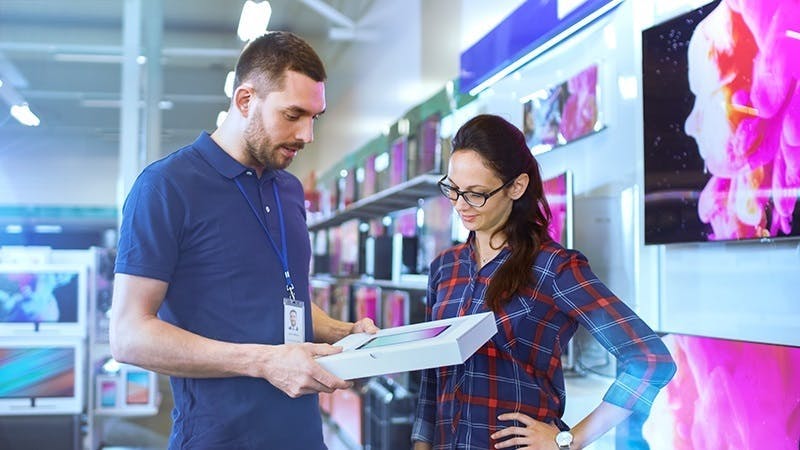 Black Friday is notorious for its incredible deals and massive crowds. It can be overwhelming, but with a little planning and strategy, you can make the most of this shopping extravaganza. Here are some essential tips to help you navigate Black Friday 2023 like a pro.
Maximize Your Savings
To get the best bang for your buck on Black Friday, it's crucial to strategize your shopping plan in advance. Here's how you can maximize your savings:
Research prices: Before the big day arrives, do some research on the items you're interested in purchasing. Compare prices at different stores or online retailers to ensure you're getting the best deal.
Make a list: Create a list of the must-have items you want to buy during Black Friday sales. This will help you stay focused and avoid impulsive purchases.
Set a budget: Determine how much money you're willing to spend and stick to it. It's easy to get carried away with all the tempting offers, but having a budget will keep your spending in check.
Making Informed Decisions
Before making any purchases on Black Friday, it's important to make informed decisions. Here are some tips to help you do just that:
Read product reviews: Take the time to read reviews from other customers who have purchased the item you're interested in. This will give you valuable insights into its quality and performance.
Compare products: Don't settle for the first deal you come across. Compare similar products from different brands or stores to ensure you're getting the best value for your money.
By following these tips, you'll be well-prepared to navigate Black Friday 2023 with ease and confidence, maximizing your savings while grabbing all those amazing deals.
Online retailers for Black Friday from US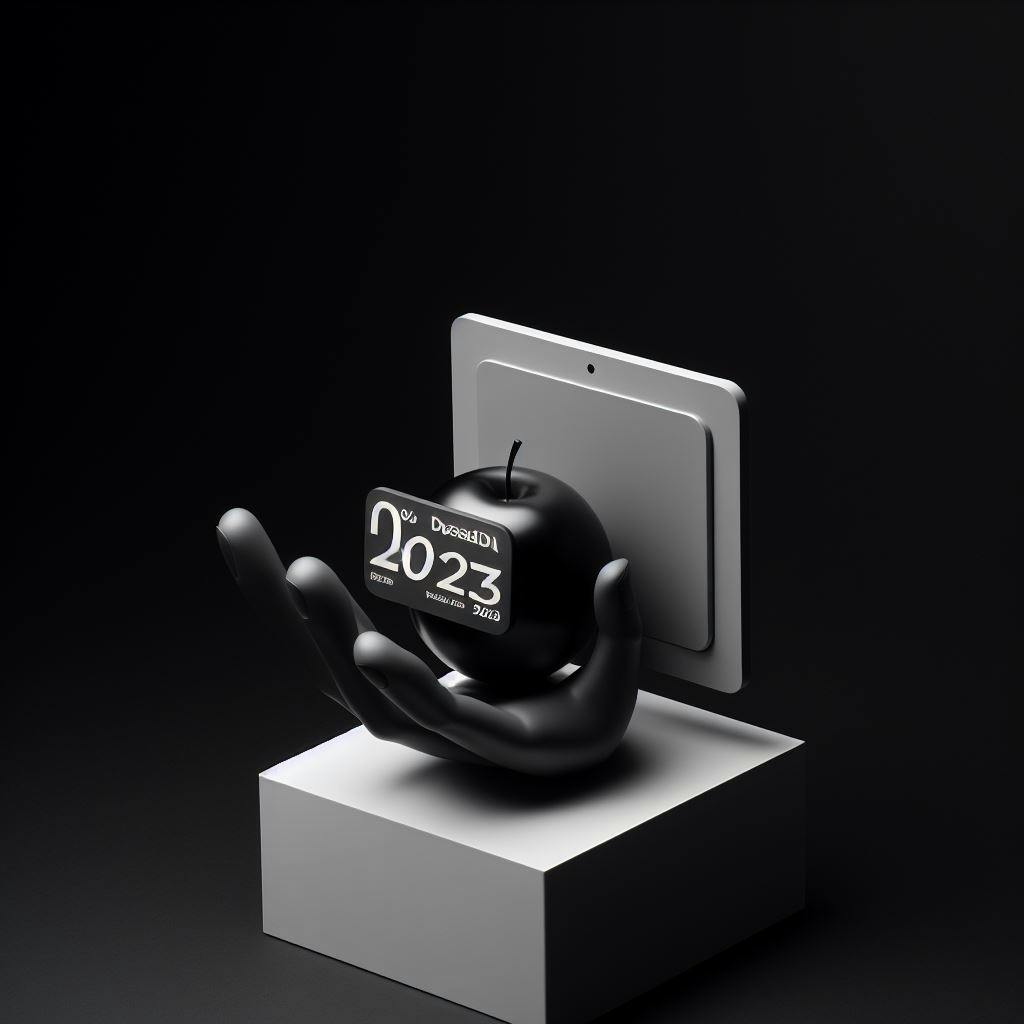 If you're looking to score some amazing deals without even leaving your home, Black Friday is the perfect time to indulge in online shopping. There are countless online retailers participating in this shopping extravaganza from across the United States. Let's explore some popular e-commerce platforms where you can find incredible discounts and take advantage of online-exclusive deals during Black Friday 2023.
Explore a Wide Range of Online Retailers
During Black Friday, numerous online retailers offer massive discounts on a wide range of products. From electronics to fashion, home appliances to beauty products, you can find it all at discounted prices. Popular online retailers like Amazon, Walmart, Target, and Best Buy are known for their extensive selection and competitive prices. These platforms attract millions of shoppers each year with their jaw-dropping deals and offers.
Discover Popular E-Commerce Platforms
There are several e-commerce platforms that stand out from the crowd. Let's take a closer look at some of them:
Amazon: This global giant needs no introduction. Known for its vast product inventory and lightning-fast delivery, Amazon is a go-to platform for many shoppers during Black Friday.
Walmart: With its "Every Day Low Prices" motto, Walmart offers a wide variety of products at affordable rates. During Black Friday, they roll out exclusive deals both in-store and online.
Target: Target is another retail giant that offers great discounts on various categories during Black Friday. Their website provides an easy-to-navigate interface for hassle-free shopping.
Best Buy: If you're hunting for electronics or tech gadgets on sale during Black Friday, Best Buy should be on your radar. They offer competitive prices on items like TVs, laptops, smartphones, and more.
Take Advantage of Online-Exclusive Deals
One of the biggest advantages of shopping online during Black Friday is the availability of online-exclusive deals. Many retailers offer discounts that are only available on their websites, making it even more enticing to shop from the comfort of your own home. These exclusive deals can range from percentage discounts to buy-one-get-one-free offers or even free shipping.
Shop at Trusted Online Retailers
While there are numerous online retailers participating in Black Friday, it's essential to shop from trusted sources to ensure a safe and secure shopping experience. Stick with well-known retailers that have a solid reputation for customer service and reliable delivery. Check for customer reviews and ratings before making a purchase.
Walmart laptop and headphone deals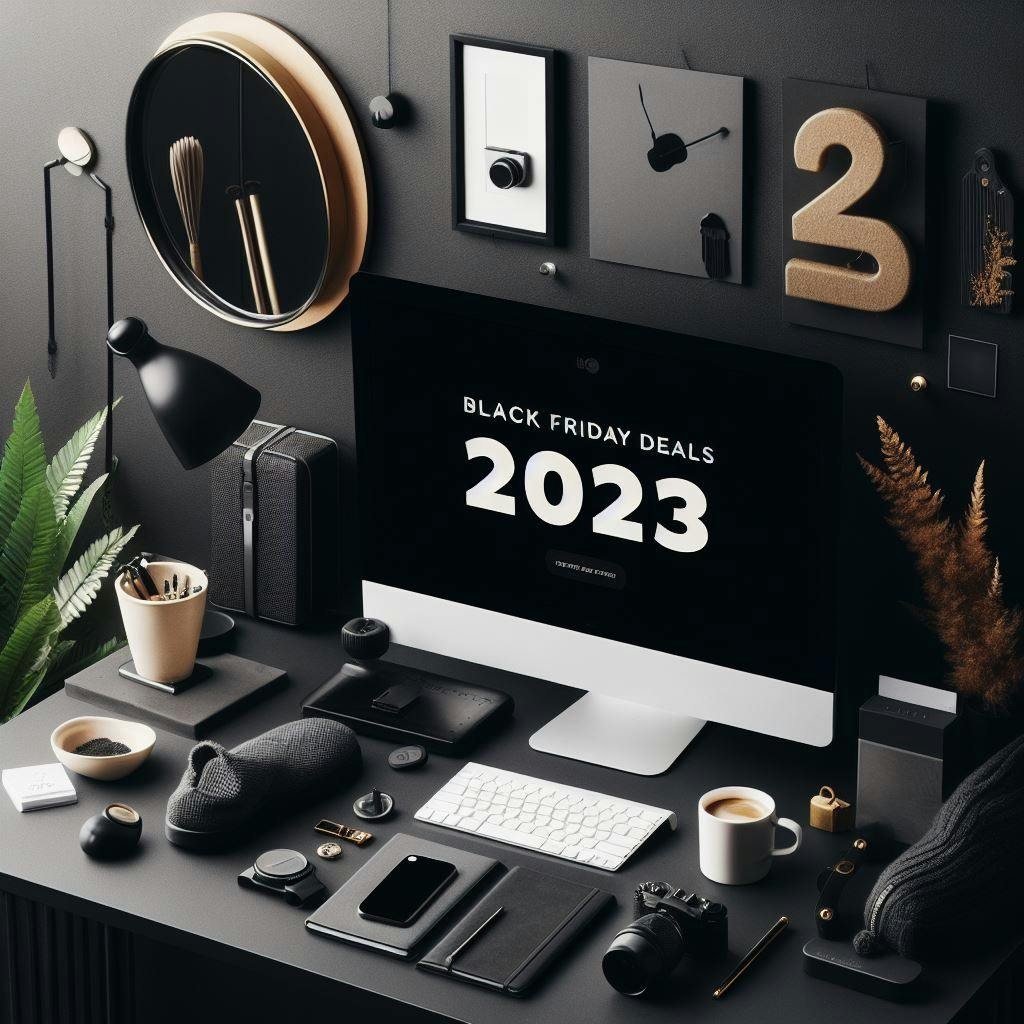 Looking for some amazing deals on laptops and headphones this Black Friday 2023? Well, you're in luck because Walmart has got you covered! They are offering some incredible discounts on a wide range of devices that will surely make your shopping experience worthwhile. Whether you need a new laptop for work or school, or you're looking to upgrade your headphones for the ultimate music experience, Walmart has something for everyone. Let's dive in and explore the best laptop and headphone deals they have in store.
Best Laptop Deals
Walmart is known for its extensive selection of laptops from top brands like HP, Dell, Lenovo, and Acer. Here are some of the best laptop deals you can expect to find this Black Friday:
HP Pavilion 15.6" Laptop: This powerful laptop is perfect for both work and play. With its Intel Core i5 processor and 8GB RAM, it offers smooth performance and multitasking capabilities.
Dell Inspiron 14" 2-in-1 Touchscreen Laptop: If versatility is what you seek, this 2-in-1 touchscreen laptop is a great choice. It can be used as both a traditional laptop and a tablet, providing flexibility for any task.
Lenovo IdeaPad 3 15" Laptop: This budget-friendly option doesn't compromise on performance. It features an AMD Ryzen processor and a spacious SSD storage to ensure fast boot times and smooth operation.
Best Headphone Deals
Walmart has an impressive selection ranging from wireless earbuds to over-ear headphones. Check out these fantastic deals:
Apple AirPods Pro: Experience immersive sound quality with active noise cancellation using the Apple AirPods Pro. These wireless earbuds offer a comfortable fit and seamless integration with Apple devices.
Sony WH-1000XM4 Wireless Noise-Canceling Headphones: Known for their exceptional noise-canceling capabilities, these headphones deliver an immersive audio experience. Enjoy your favorite music without any distractions.
Beats Solo3 Wireless On-Ear Headphones: With their sleek design and powerful sound, the Beats Solo3 headphones are perfect for music lovers on the go. They offer up to 40 hours of battery life, ensuring long-lasting entertainment.
Additional Deals
Apart from laptops and headphones, Walmart also has some exciting deals on other electronic devices that you might find interesting:
Robot Vacuums: Make cleaning a breeze with robot vacuums like the iRobot Roomba series or the Eufy RoboVac models. These handy devices can clean your floors while you sit back and relax.
Smart Home Devices: Upgrade your home with smart devices such as smart speakers, smart thermostats, or smart security cameras. Control your home with just a few voice commands or taps on your smartphone.
So mark your calendars for Black Friday 2023 and get ready to snag some incredible deals at Walmart! Whether you're in need of a new laptop, high-quality headphones, or other electronic gadgets, Walmart has got you covered with its extensive selection and unbeatable prices.
Best Walmart Black Friday Laptop Deals, Top Holiday Deals, GameStop Black Friday Sale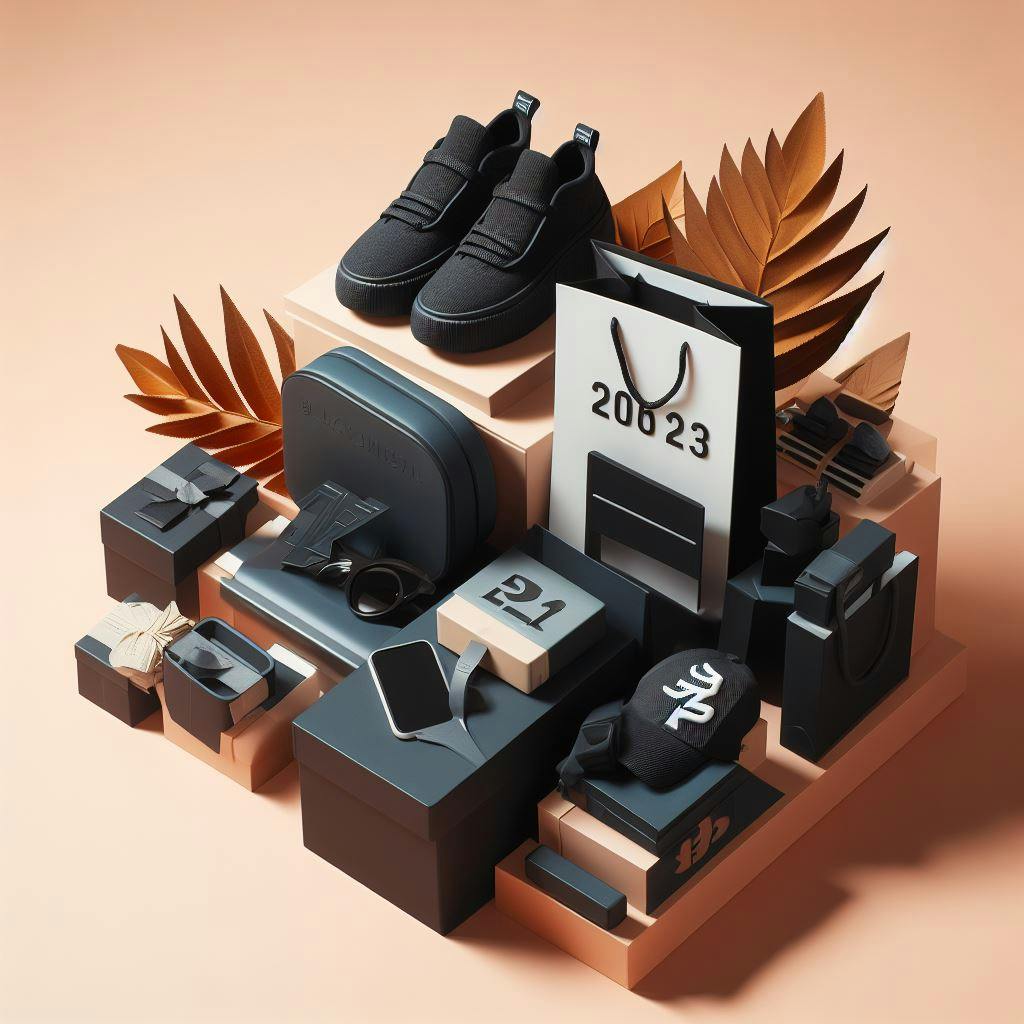 Find the best laptop deals at Walmart during their Black Friday sale.
If you're on the hunt for a new laptop, look no further than Walmart's Black Friday sale. With unbeatable discounts and top-notch brands, you'll find the perfect laptop to suit your needs without breaking the bank. Whether you're a student in need of a reliable device for schoolwork or a professional seeking a powerful machine for work tasks, Walmart has got you covered.
Here are some key features of Walmart's Black Friday laptop deals:
Wide range of options: Walmart offers a diverse selection of laptops from various brands such as HP, Dell, Lenovo, and Acer. You can choose from different models with varying specifications to find one that fits your requirements.
Significant discounts: During their Black Friday sale, Walmart offers substantial discounts on laptops. You can save hundreds of dollars on high-quality devices that would otherwise cost significantly more.
Online and in-store availability: Whether you prefer shopping from the comfort of your home or enjoy browsing through physical stores, Walmart provides both online and in-store options for purchasing laptops during their Black Friday sale.
Discover top holiday deals and discounts available at Walmart for a limited time.
Walmart isn't just about laptops – they also have an array of top holiday deals available during their Black Friday sale. From electronics to toys and everything in between, you'll find incredible savings that will make your holiday shopping experience even more enjoyable.
Here's what makes Walmart's top holiday deals stand out:
Wide variety of products: No matter who you're shopping for or what they're interested in, Walmart has something for everyone. From gaming consoles to kitchen appliances to stylish clothing items, there's no shortage of options.
Unbeatable prices: During their Black Friday sale, Walmart offers some of the best prices you'll find all year. You can snag amazing deals and discounts that will make your wallet happy.
Convenience: Walmart's Black Friday sale is available both online and in-store, giving you the flexibility to shop in a way that suits your preferences. Whether you're an early bird or prefer to shop from the comfort of your home, Walmart has got you covered.
Don't miss out on the exciting GameStop Black Friday sale – grab your favorite games and consoles at unbeatable prices.
If you're a gaming enthusiast, the GameStop Black Friday sale is an event you won't want to miss. From the latest gaming consoles to popular game titles, GameStop offers fantastic deals that will take your gaming experience to the next level.
Here's why the GameStop Black Friday sale is worth checking out:
Great selection: GameStop carries a wide range of games for various platforms, including PlayStation, Xbox, Nintendo Switch, and PC. Whether you're into action-packed adventures or immersive role-playing games, there's something for every gamer.
Unbeatable prices: During their Black Friday sale, GameStop offers significant discounts on games and consoles. You can score incredible savings on new releases and even find rare collector's editions at discounted prices.
Exclusive deals: GameStop often includes exclusive deals during their Black Friday sale that are not available at other retailers. This gives gamers a chance to get their hands on limited edition items or special bundles.
So mark your calendars and get ready for some serious shopping during Walmart's Black Friday laptop deals, top holiday deals, and the exciting GameStop Black Friday sale.
Shipping internationally with Forwardme from the US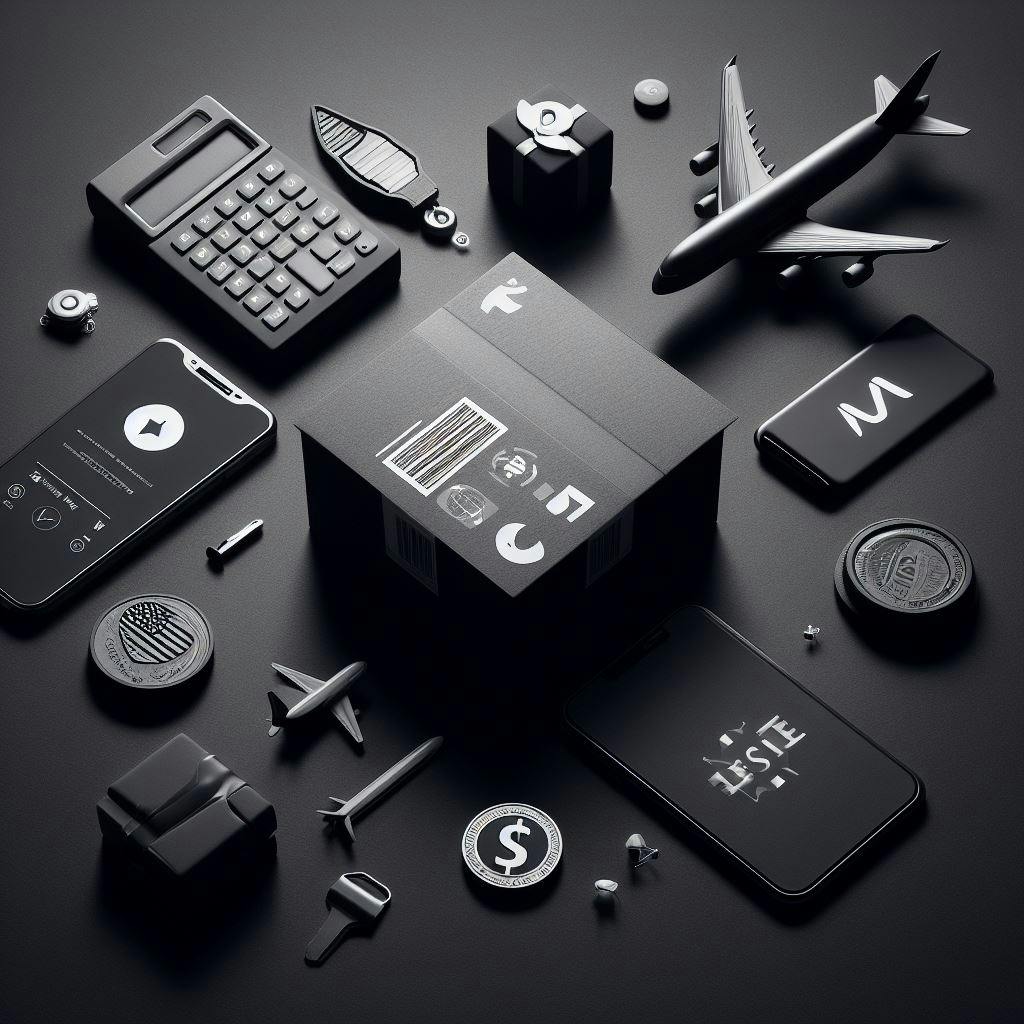 Learn how to ship your Black Friday purchases internationally using Forwardme services.
Are you excited about Black Friday and all the amazing deals you can find? Well, what if I told you that you can take advantage of those fantastic discounts no matter where in the world you are? With Forwardme's international shipping services, you can shop till you drop and have your purchases delivered right to your doorstep.
Get access to international shipping options for your desired products from US retailers.
Forwardme provides a convenient solution for those who want to shop from US retailers but don't have a US address. They offer a forwarding service that allows you to create a virtual address in the United States. This means that even if a retailer doesn't offer international shipping, you can still get your hands on those coveted items. All you need to do is sign up with Forwardme, and they will assign you a unique US address that acts as your personal mailbox.
Once you have your US address, it's time to start shopping! Browse through all the Black Friday deals from your favorite US retailers and add items to your cart without worrying about whether they ship internationally or not. With Forwardme, everything becomes accessible.
Simplify the process of shipping abroad and enjoy your discounted items no matter where you are in the world.
Shipping internationally can be complicated and expensive, but Forwardme takes care of all the hassle for you. Once your packages arrive at their warehouse in the US, they consolidate them into one shipment and offer various shipping methods for delivery to over 200 countries worldwide. You can choose between express shipping for faster delivery or economy shipping for more cost-effective options.
Here's how it works:
Sign up with Forwardme and receive your unique US address.
Shop online during Black Friday sales and use this address as your shipping destination.
Retailers will send your purchases to Forwardme's warehouse.
Once all your items have arrived, Forwardme will consolidate them into one shipment.
Select your preferred shipping method and pay for the international shipping fees.
Sit back and relax while Forwardme takes care of the rest, ensuring your package arrives safely at your doorstep.
With Forwardme, you can shop with confidence knowing that they offer free package consolidation, 45 days of free storage, and a personal shopper service if you need assistance with purchasing items from US retailers. Plus, they provide real-time tracking so you can keep an eye on the progress of your package every step of the way.
So why limit yourself to local deals when you can take advantage of Black Friday discounts from US retailers? With Forwardme's international shipping services, you can shop and ship without any boundaries. Don't miss out on those incredible deals - start planning your Black Friday shopping spree today!
Conclusion: Everything about Black Friday 2023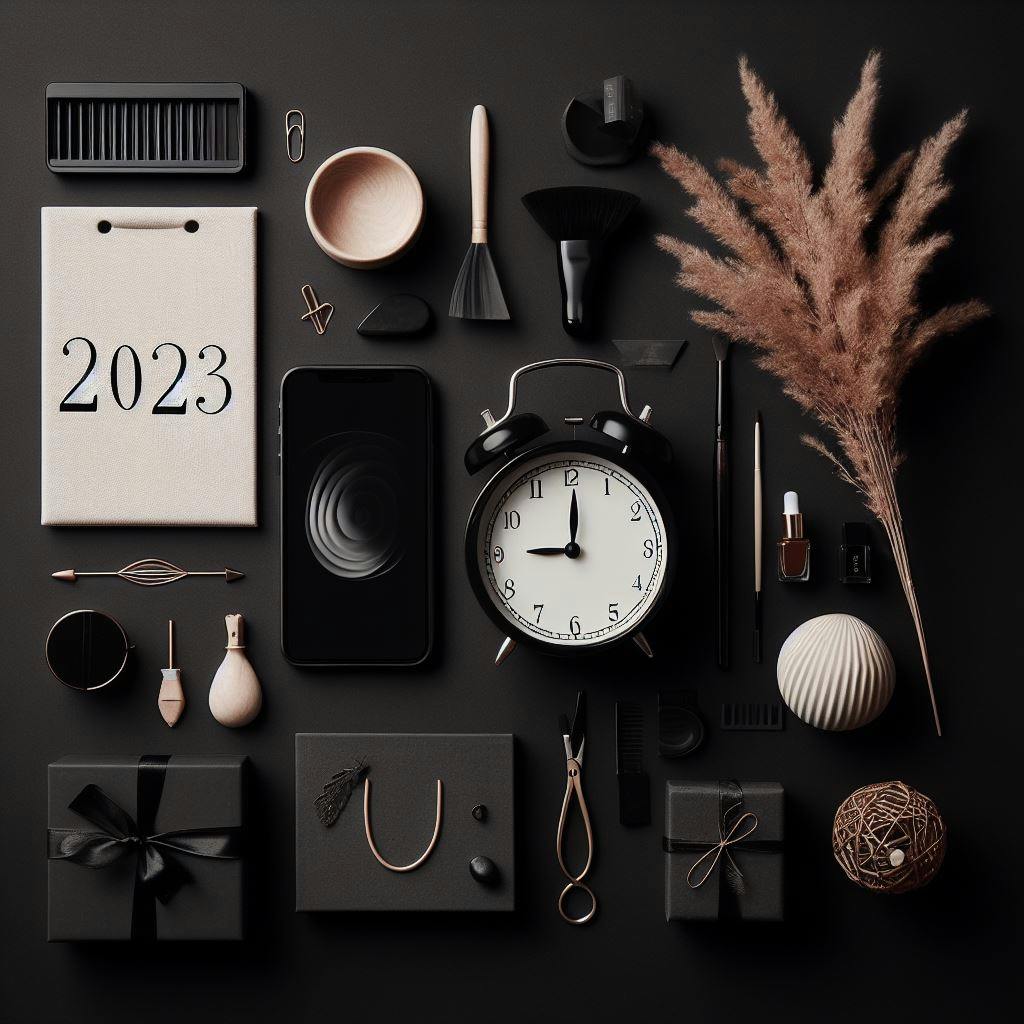 Congratulations! You are now equipped with all the essential information about Black Friday 2023. From the date of the event to tips for navigating through the chaos, and even details about online retailers and specific deals like Walmart's laptop and headphone offers, you're ready to make the most out of this shopping extravaganza.
Now that you know what to expect, it's time to plan your strategy. Start by creating a wishlist of items you want to snag during Black Friday 2023. Research prices beforehand so you can identify genuine discounts when you see them. Remember, patience is key on this day as deals may come and go quickly. So stay alert, keep an eye out for flash sales, and be prepared to act fast!
Your questions about Black Friday 2023