Picture this: you are an international shopper, bargain hunter, frequent online shopper, early tech adopter, or fashion enthusiast, and you need to send out important deliveries to your country's home address across the globe from the United States. Look no further than FedEx.
FedEx is trusted worldwide for its reliable shipping services, including deliveries and convenient tools, making it the go-to choice for international shoppers of all sizes. Whether you need printing services or want to add items to your cart, FedEx has got you covered. With an extensive network spanning across the globe, FedEx ensures fast and efficient deliveries to any destination. Whether you need to ship documents, products, or supplies, FedEx offers a wide range of shipping solutions for deliveries tailored to meet your specific needs. With our reliable tools, you can easily print shipping labels and track the visibility of your packages throughout the entire delivery process.
Stay tuned as we dive deeper into the world of FedEx and explore how their services can benefit your business.
Online Tracking and Shipping Services at FedEx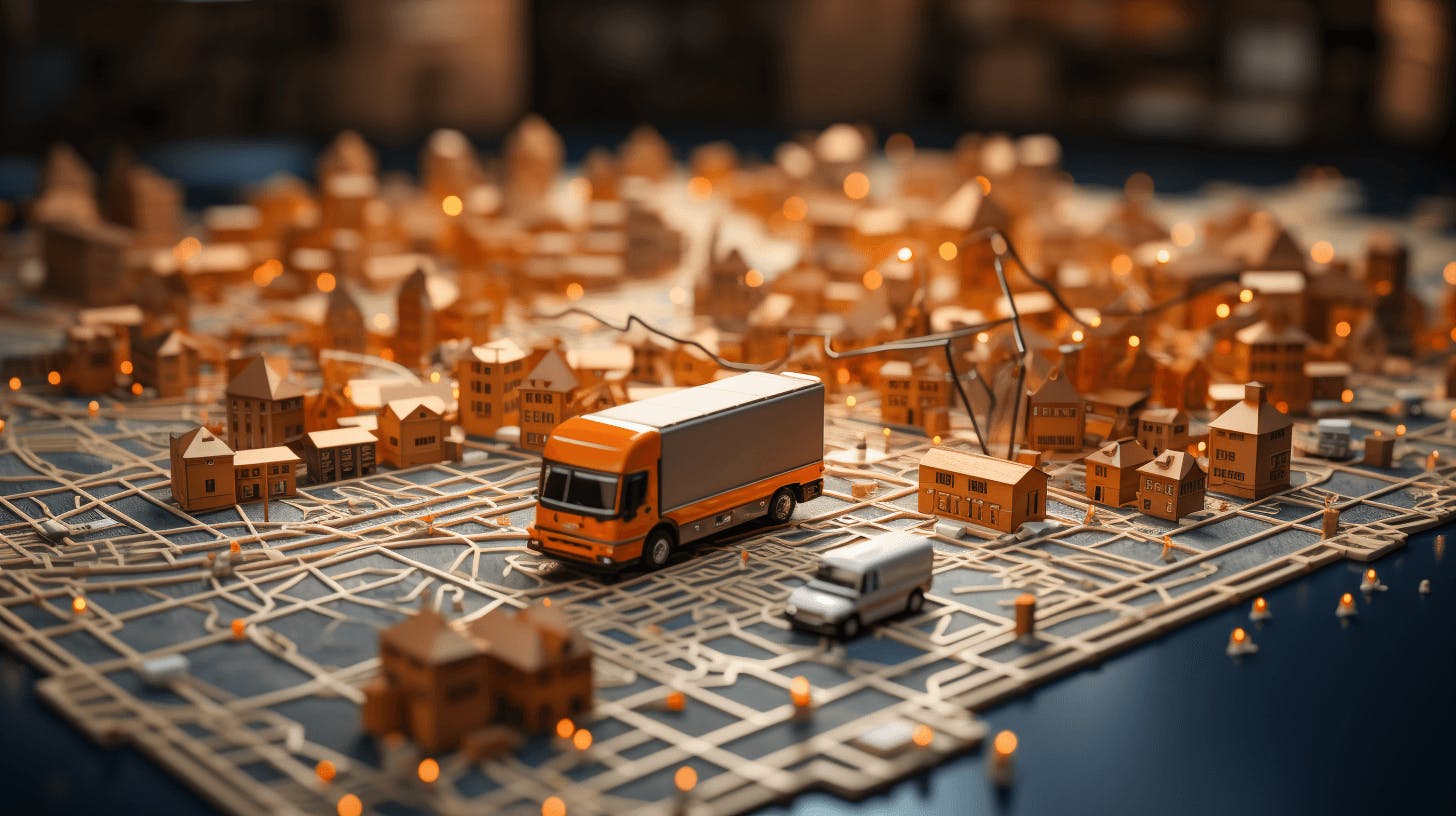 Real-time tracking for complete visibility of your shipments
FedEx offers an impressive online tracking system that provides real-time updates on the status and location of your deliveries. With this system, you can easily track your packages and monitor their progress. Whether you're waiting for tools, print materials, or important documents to arrive, FedEx's tracking system ensures that you stay informed every step of the way.
Secure online payment options for hassle-free transactions
Security is paramount. FedEx offers secure online payment options that allow you to complete transactions with ease and confidence. Whether you're a fashion enthusiast, an international shopper shipping products to your destination, or an individual sending a gift to a loved one, you can trust that your financial information is protected.
Fortunately, you will be able to take advantage of the benefits of Forwardme's special partnership for your shipments with FedEx. Forwardme accepts various payment methods, including major credit cards and PayPal, ensuring flexibility for customers. The online payment process is straightforward and streamlined, allowing for quick and hassle-free transactions. No need to worry about the safety of your personal or financial data; Forwardme has got you covered.
Shipping options are available when using FedEx to ship from the United States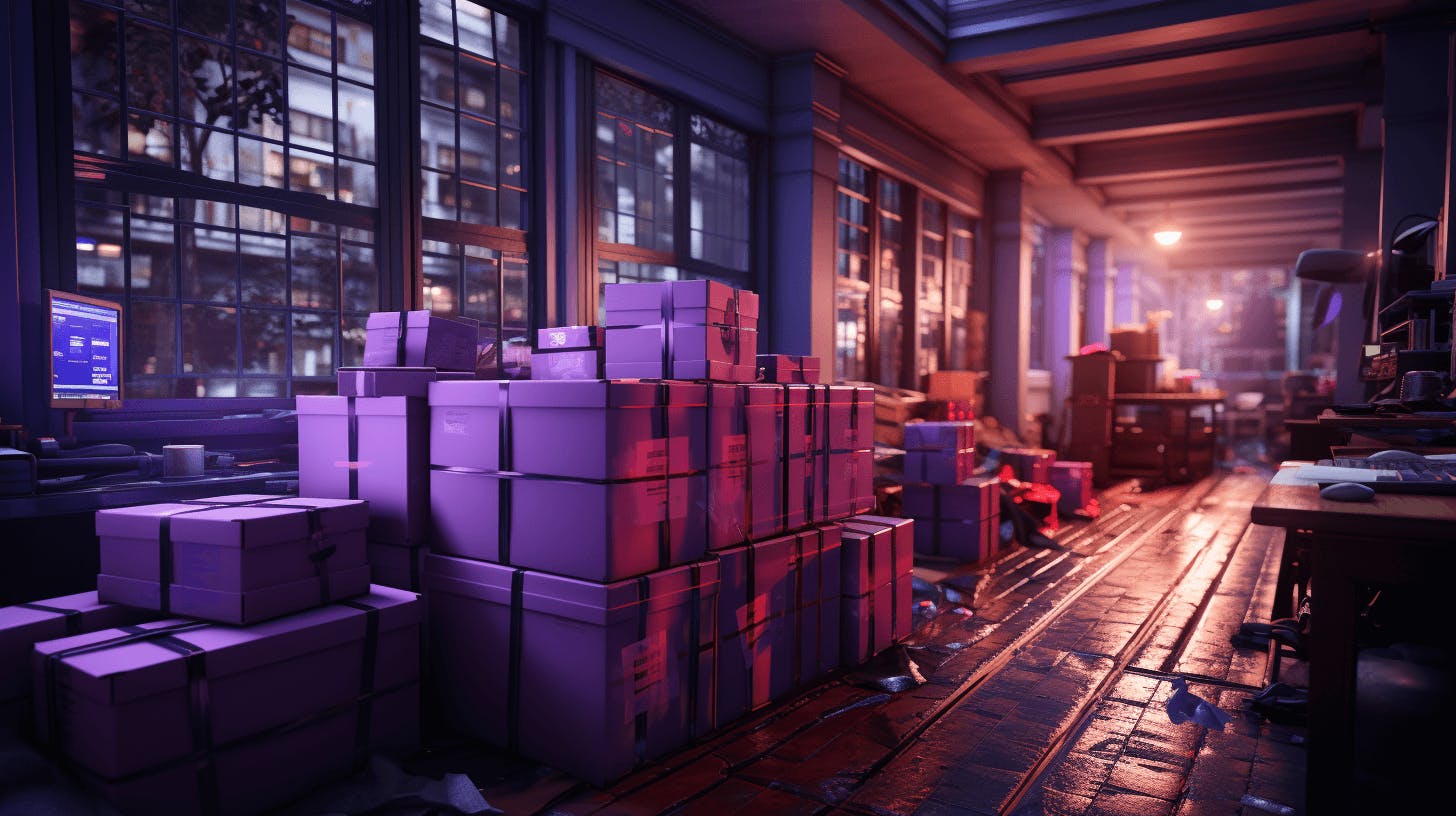 FedEx offers a variety of shipping options to meet your needs when shipping from the United States. Whether sending packages domestically or internationally, FedEx has covered you with reliable and efficient services.
FedEx Economy, FedEx Priority, FedEx Intl Connect Plus, and ground shipping options are available
FedEx provides two main options: FedEx Economy and FedEx Priority.
FedEx Economy: This is a cost-effective option for non-urgent shipments. It offers reliable delivery within a specified timeframe.
FedEx Priority: If you need your package delivered quickly, this is the way to go. It guarantees expedited delivery within a shorter timeframe compared to FedEx Economy.
For international shipments, FedEx offers various services depending on your destination and requirements:
FedEx Intl Connect Plus: This service is designed for lightweight international packages that don't require express delivery. It provides affordable rates while ensuring reliable delivery.
Ground Shipping: Ground shipping is an economical choice if your shipment doesn't require air transportation and can be delivered by road or rail.
You can access estimated price lists for FedEx services based on the delivery countries below 1 lb. For many delivery countries, such as Canada, United Kingdom, Singapore, Australia, Sweden, Norway, Denmark, Germany, Spain, Saudi Arabia, Qatar, UAE, and Kuwait, you can view FedEx prices in a comparative table for your packages to be sent.
| Courier Service Type | Destination | Estimated Delivery Time | Shipping Fee |
| --- | --- | --- | --- |
| FedEx Int. Connect Plus | Canada | 3-10 days | $32.36 |
| FedEx Economy | Canada | 3-10 days | $44.54 |
| FedEx Priority | Canada | 1-3 days | $47.19 |
| FedEx Int. Connect Plus | United Kingdom | 3-10 days | $34.16 |
| FedEx Economy | United Kingdom | 3-10 days | $47 |
| FedEx Priority | United Kingdom | 1-3 days | $47.55 |
| FedEx Int. Connect Plus | Brazil | 3-10 days | $59 |
| FedEx Economy | Brazil | 3-10 days | $66.4 |
| FedEx Priority | Brazil | 1-3 days | $77.08 |
| FedEx Int. Connect Plus | Saudi Arabia | 3-10 days | $38 |
| FedEx Priority | Saudi Arabia | 1-4 days | $42.46 |
| FedEx Economy | Saudi Arabia | 3-10 days | $50.63 |
Specialized services like FedEx Express Freight for larger shipments
Sometimes you may need to ship larger items or freight. In such cases, FedEx has specialized services tailored to handle these types of shipments efficiently:
FedEx Express Freight: This service is ideal for larger shipments that require special handling and faster delivery times. It ensures secure transportation of freight within specific weight limits.
With these specialized services, you can rest assured that your larger shipments will be handled with care and delivered promptly.
International shipping options to over 220 countries and territories
One of the advantages of using FedEx for your shipping needs is its extensive network, that covers over 220 countries and territories worldwide. Whether you're sending a package across the border or halfway around the globe, you can rely on FedEx to get it there.
Global Reach: FedEx's international shipping options allow you to reach customers and partners in various countries, expanding your business opportunities.
Customs Expertise: Shipping internationally comes with its own set of challenges, particularly FedEx has the expertise to navigate these complexities, ensuring smooth customs clearance for your shipments.
Tracking and Visibility: With FedEx's advanced tracking technology, you can easily monitor the progress of your international shipments from pickup to delivery.
By choosing the FedEx options provided by Forwardme for your international shipping needs, you can benefit from their extensive network, customs expertise, and reliable tracking capabilities.
Additional Resources for Seamless FedEx Shipments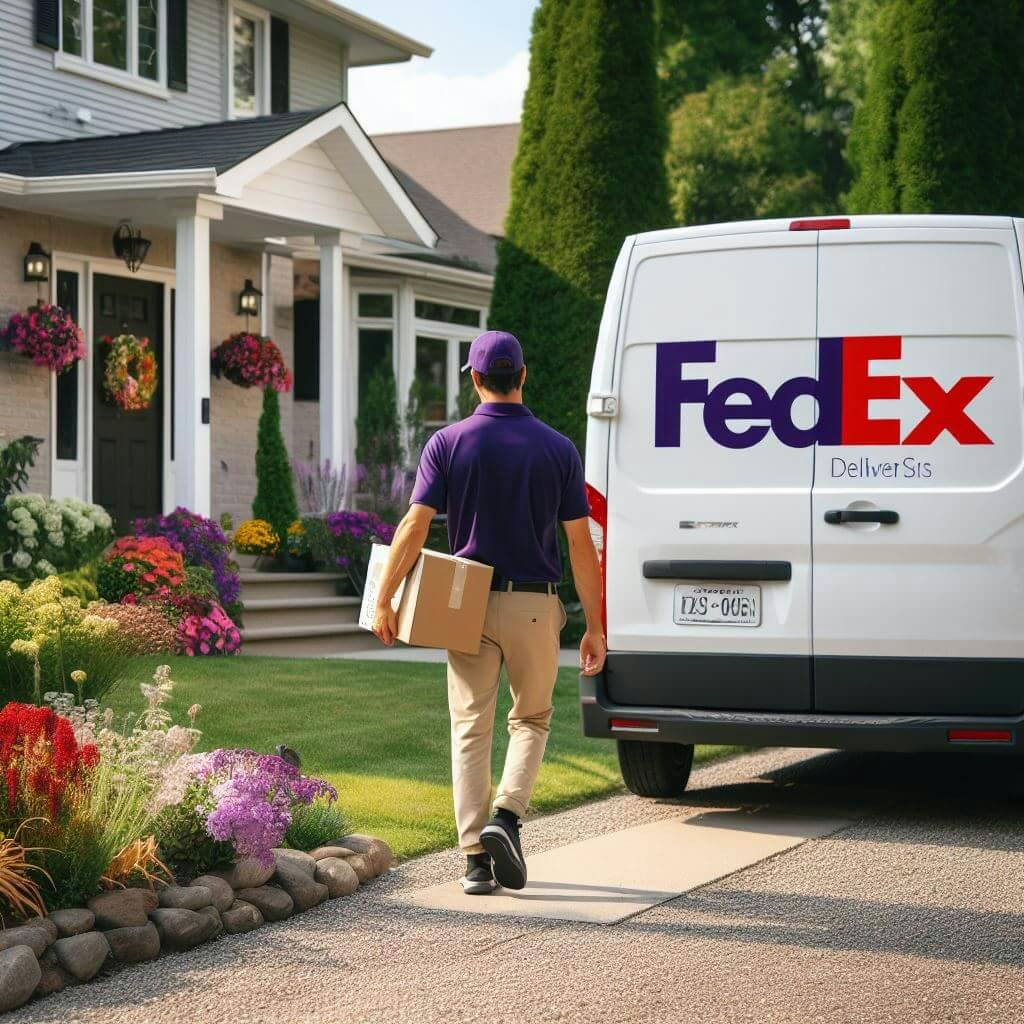 Packaging Supplies Available in Forwardme's Operation Facility
Having the right packaging supplies is essential. That's where Forwardme's operation facility comes in handy. They offer a wide range of packaging materials to ensure your shipments are properly protected during transit.
Here are some reasons why utilizing Forwardme's packaging supplies can benefit your FedEx shipments:
Convenience: With packaging supplies available on-site at Forwardme's operation facility, you don't have to worry about sourcing them elsewhere. It saves you time and effort.
Quality Materials: Forwardme understands the importance of using high-quality packaging materials to safeguard your items. Their supplies are designed to provide maximum protection and minimize the risk of damage during transportation.
Variety: Different items require different types of packaging materials. Whether you need boxes, bubble wrap, packing peanuts, or tape, Forwardme offers a wide selection of options to suit your specific shipping needs.
Cost-effective: Purchasing packaging supplies from a third-party vendor can be expensive, especially if you're shipping frequently. By providing these supplies in their operation facility, Forwardme offers a cost-effective solution for their customers.
Expert Advice: Not sure which type of packaging material is best for your shipment? No worries! The knowledgeable staff at Forwardme can provide guidance and recommendations based on the nature and fragility of your items.
Environmentally Friendly Options: If sustainability is important to you, Forwardme also offers eco-friendly packaging alternatives such as biodegradable materials or recycled content products.
By taking advantage of the available packaging supplies at Forwardme's operation facility, you can ensure that your FedEx shipments are adequately protected throughout their journey.
Helpful Customer Support through Phone, Email, or Live Chat
In addition to providing top-notch packaging supplies for seamless FedEx shipments, Forwardme also offers exceptional customer support. They understand that sometimes you may have questions or need assistance during the shipping process, and their dedicated team is here to help.
Here's why their customer support stands out:
Multiple Communication Channels: Forwardme provides various ways to get in touch with their customer support team. Whether you prefer talking on the phone, sending an email, using WhatsApp message support, or engaging in a live chat conversation,
Prompt Response Times: When you reach out to Forwardme for assistance, you can expect timely responses. Their goal is to address your queries as quickly as possible so that you can proceed with your FedEx shipment smoothly.
Knowledgeable Representatives: The customer support representatives at Forwardme are well-trained and equipped with the knowledge to assist you effectively. They can provide guidance on shipping procedures, help with tracking packages, and resolve any issues that may arise.
Friendly and Professional Service: Dealing with customer support doesn't have to be a hassle.
Maximizing Efficiency with FedEx's Online Tracking System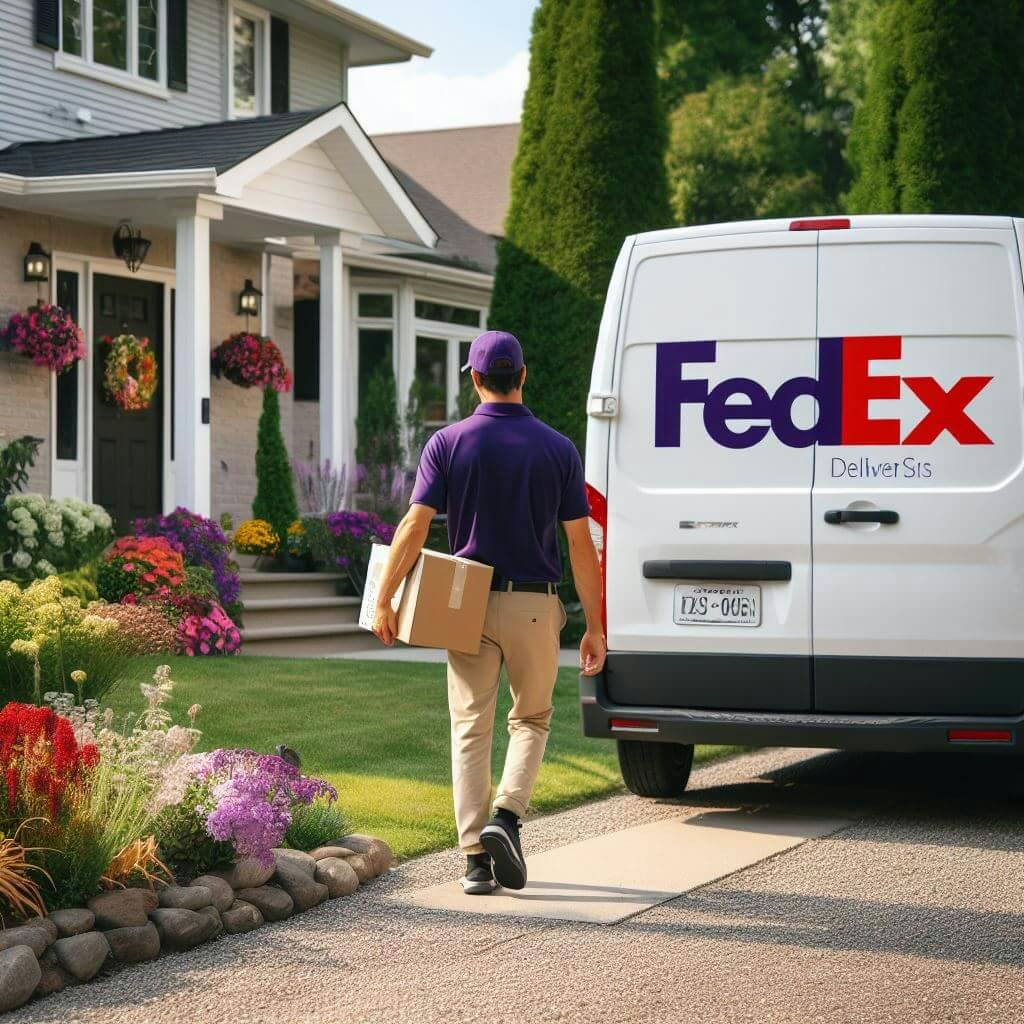 Receive proactive notifications on shipment status via email or text
FedEx's online tracking system offers a convenient way to stay updated on the status of your shipments. With this feature, you can receive proactive notifications through email or text messages, keeping you informed every step of the way.
The tracking system allows you to set up alerts based on your preferences. You can choose to receive notifications when a package is out for delivery, has been delivered, or if there are any delays along the way. This proactive approach saves you time and ensures that you never miss an important update about your shipment.
Here's why receiving proactive notifications is beneficial:
Efficiency: By receiving real-time updates, you can plan your day accordingly and make necessary arrangements to ensure someone is available to receive the package upon delivery.
Peace of mind: No more wondering where your package is or when it will arrive. The proactive notifications provide peace of mind by keeping you informed throughout the entire shipping process.
Timely action: If there are any issues with the delivery, such as delays or address discrepancies, being notified promptly allows you to take immediate action and resolve the problem efficiently.
Track multiple packages simultaneously using a single account
FedEx's online tracking system not only allows you to track individual packages but also enables you to track multiple packages simultaneously using just one account. This feature streamlines the tracking process and eliminates the hassle of managing different accounts for each shipment.
By logging into your FedEx account, you can easily add multiple tracking numbers and monitor all your packages in one place. Whether it's personal deliveries or business shipments, having all the information readily accessible simplifies logistics management.
Here are some advantages of tracking multiple packages with a single account:
Convenience: Instead of juggling multiple accounts or tracking numbers, you can conveniently view all your packages' progress in one centralized location.
Time-saving: With a single account, you can track and manage multiple shipments efficiently, saving time and effort that would otherwise be spent navigating various systems.
Organization: Tracking multiple packages with one account helps you stay organized. You can easily reference past shipments, access delivery details, and keep track of important documentation.
Estimating shipping costs with FedEx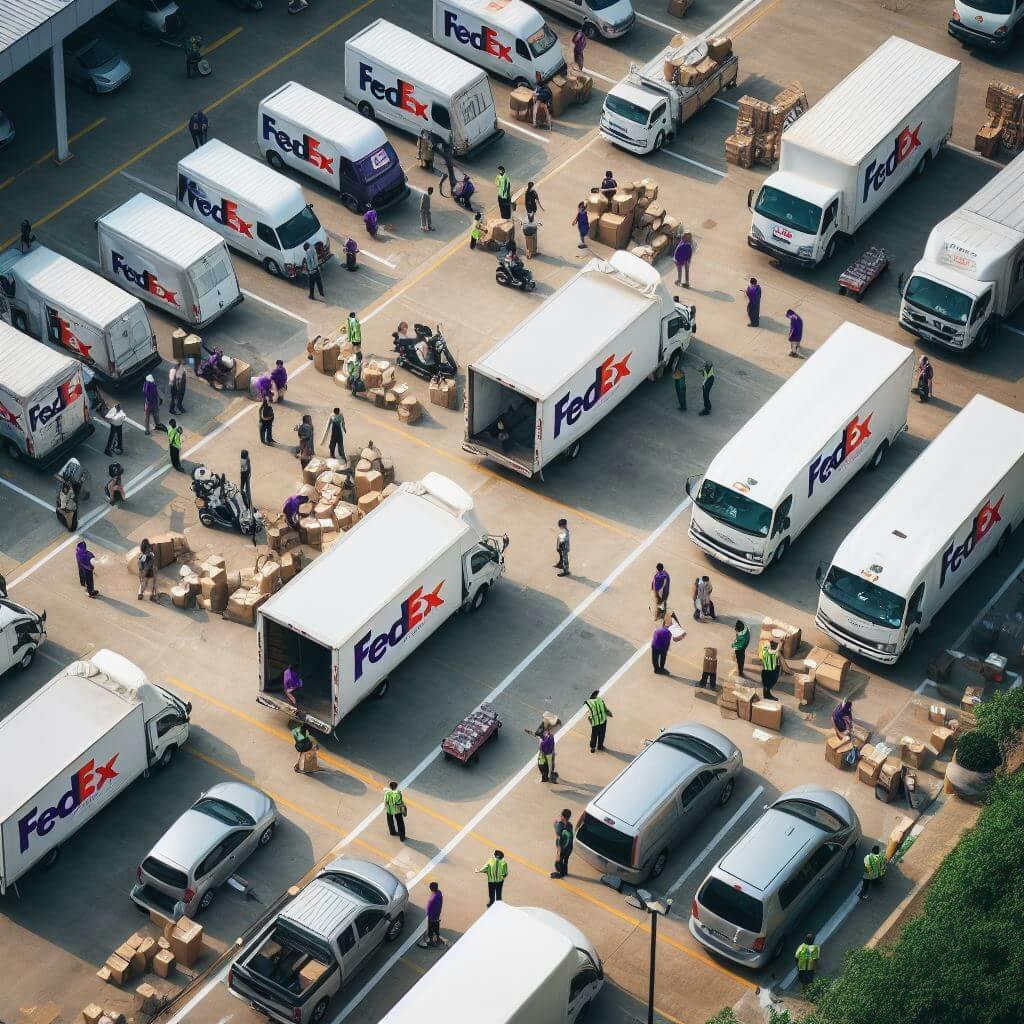 Instantly calculate shipping costs
Estimating shipping costs can be a real headache, especially when you have multiple packages to send. With FedEx, you can instantly calculate shipping costs based on the weight and dimensions of your package. No more guessing or waiting for a quote—just plug in the numbers and get an accurate estimate right away.
Gone are the days of manually measuring and weighing each package, only to find out that your estimated cost was way off. Forwardme's online platform takes the guesswork out of the equation by providing a simple and user-friendly interface where you can input your package details.
Compare rates for cost-effective options
One of the best features of estimating shipping costs with FedEx is the ability to compare rates across different service levels. You don't want to overspend on shipping if there's a more cost-effective option available, right?
Once you've entered your package information, FedEx will provide you with a list of service levels along with their corresponding rates. This allows you to see at a glance which option fits your budget best. Whether it's overnight delivery or standard ground shipping, you can easily compare prices and choose what works for you.
A clear breakdown of fees and surcharges
Nobody likes surprises. That's why FedEx provides a clear breakdown of all additional charges associated with your shipment. From fuel surcharges to residential delivery fees, everything is laid out in black and white so that there are no hidden surprises.
By having this transparency upfront, you can plan ahead and budget accordingly for any extra expenses that may arise during the shipping process. It's always preferable to be aware of what you're getting into rather than having unexpected costs come as a surprise.
So next time you need to estimate shipping costs, turn to Forwardme for an easy and reliable solution. With instant calculations based on weight and dimensions, the ability to compare rates for cost-effective options, and a clear breakdown of fees and surcharges, you can ship with confidence, knowing that you're getting the best deal possible.
Common issues and how to resolve them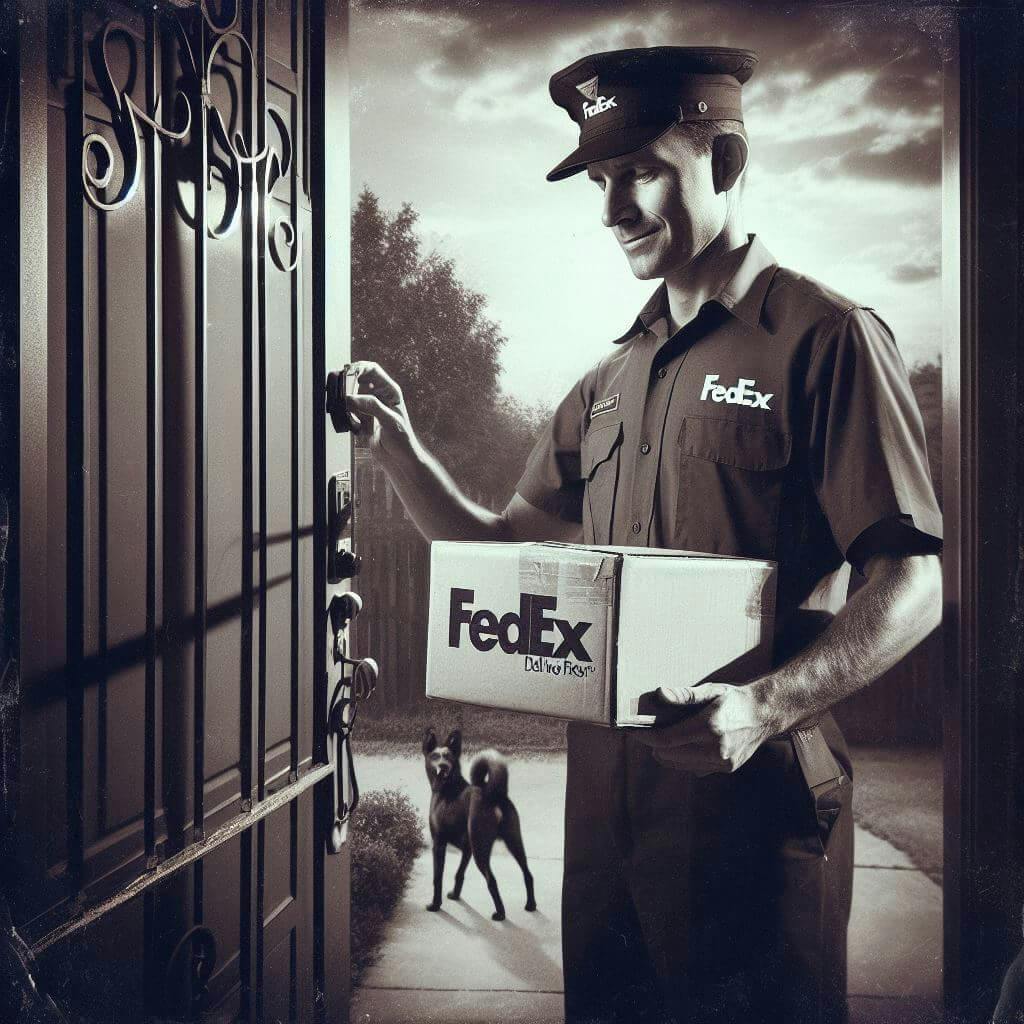 Assistance with Lost or Damaged Packages through the Claims Process
If you've ever experienced the frustration of a lost or damaged package, don't worry; you're not alone. FedEx understands that mishaps can occur during transit, and they provide assistance to help resolve these issues.FedEx offers a claims process that allows you to seek reimbursement for the value of your shipment.
To initiate a claim for a lost or damaged package, follow these steps:
Contact FedEx or Forwardme Customer Service: Reach out to FedEx customer service as soon as you become aware of the issue. They will guide you through the claims process and provide any necessary forms or documents.
Gather Documentation: Collect all relevant documentation related to your shipment, such as shipping labels, receipts, and photographs of the damage.
Submit Claim Form: Complete the FedEx-provided claim form completely and accurately.
Provide Proof of Value: If your package was damaged, be prepared to provide proof of its value. This can include receipts, invoices, or appraisals.
Await Resolution: Once your claim is submitted, FedEx will review it and determine an appropriate resolution based on their policies and guidelines.
It's important to note that each claim is unique and may require additional information or documentation, depending on the circumstances. The claims process typically takes some time for evaluation and investigation before a resolution is reached.
Help Troubleshooting Technical Issues Related to Online Tracking
Tracking packages online has become an essential part of our shipping experience. However, technical issues can sometimes arise when trying to track your shipments through FedEx's online tracking system. If you encounter any problems while tracking your package online, here are some troubleshooting tips:
Clear Your Browser Cache: Sometimes clearing your browser cache can resolve temporary glitches with online tracking systems.
Try Different Browsers or Devices: If you're experiencing issues with one browser or device, try accessing the tracking system through a different browser or device to see if the problem persists.
Check Your Tracking Number: Ensure that you have entered the correct tracking number for your package. Double-check for any typos or errors.
Contact Customer Support: If you've tried everything and still can't track your package online, reach out to FedEx customer support for assistance. They can help troubleshoot the issue and provide updates on your shipment.
Remember, technical issues can occur from time to time, but FedEx's or Forwardme's customer support team is there to help you navigate through them.
Guidance on Address Validation Errors during Shipment Creation
Address validation errors during shipment creation can be frustrating, especially when you're trying to send an important package. However, Forwardme provides guidance to help address these errors and ensure smooth shipping:
Verify the Address: Double-check the accuracy of the recipient's address details before entering them into the shipment creation form.
International shipping restrictions and prohibited items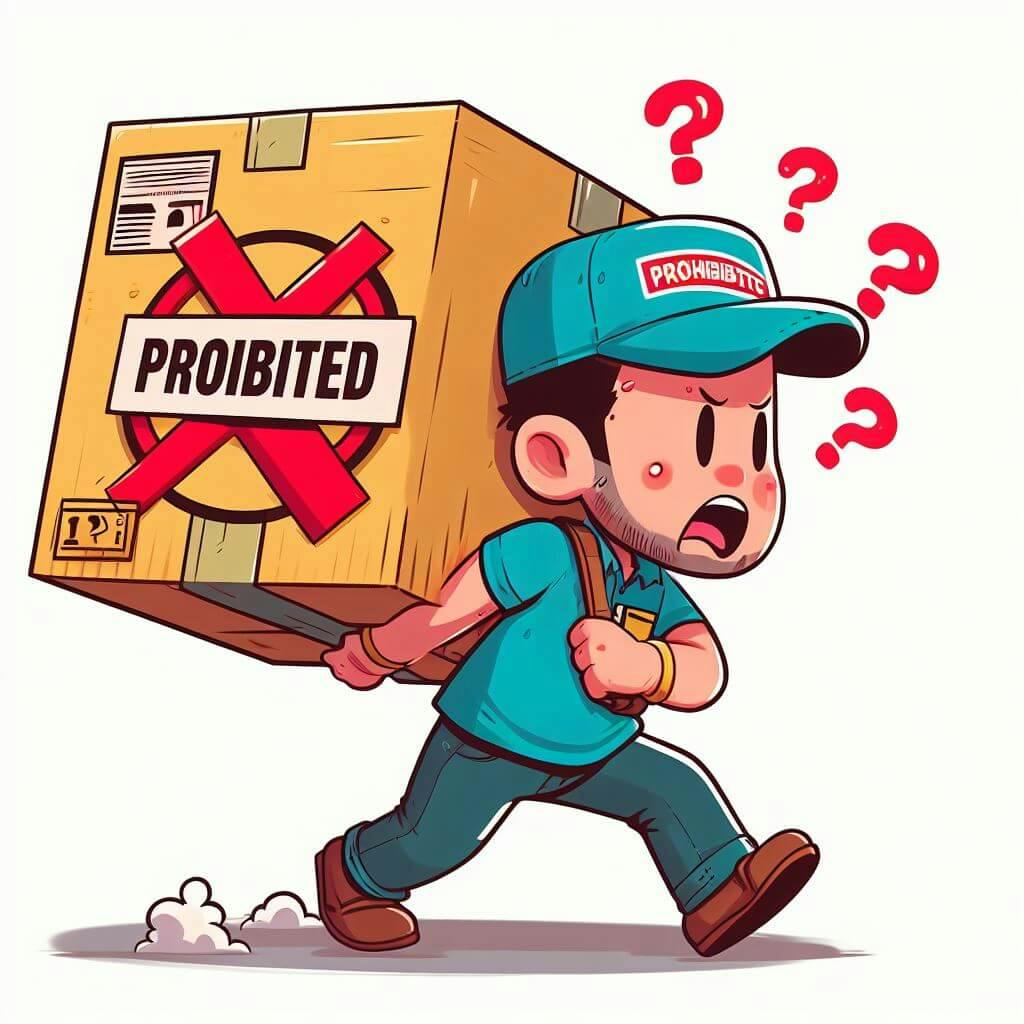 Restricted items that cannot be shipped internationally
There are certain items that are prohibited or restricted due to safety, security, or legal reasons. It is crucial to be aware of these restrictions before sending a package through FedEx or any other shipping service. Here is a detailed list of items that cannot be shipped internationally:
Dangerous Goods: This category includes flammable materials, explosives, corrosives, and other hazardous substances. Examples include fireworks, gasoline, aerosol cans, and lithium batteries.
Weapons and Firearms: Firearms, ammunition, knives, and other weapons are generally not allowed for international shipment.
Illegal Substances: Any illegal drugs or narcotics are strictly prohibited from being shipped internationally.
Perishable Items: Fresh food items such as fruits, vegetables, meat products, and dairy products may not be suitable for long-distance transportation due to the risk of spoilage.
Live Animals: Shipping live animals internationally requires special permits and documentation. It is essential to consult with the appropriate authorities before attempting to ship live animals.
Cash and Currency: It is generally not advisable to send cash or currency through international shipping services due to the risk of theft or loss.
Restricted Medications: Certain medications may have restrictions on international shipping due to regulatory requirements in different countries.
Country-specific regulations regarding imports and exports
In addition to the general list of restricted items mentioned above, each country has its own specific regulations regarding imports and exports. These regulations can vary widely depending on factors such as customs laws, trade agreements, cultural norms, and political considerations. It is essential to research the specific import/export regulations of the destination country before sending a package internationally.
Here are some examples of country-specific regulations:
Alcohol: Some countries have strict rules regarding the importation of alcohol. It may require special permits, limitations on quantities, or even complete prohibition.
Food Products: Certain countries have restrictions on the importation of food products, especially those that contain meat, dairy, or plant-based ingredients.
Cultural Artifacts: Many countries have regulations in place to protect their cultural heritage. This can include restrictions on the exportation of archaeological artifacts, artwork, and antiques.
Pharmaceuticals: Different countries have varying regulations regarding the importation of pharmaceutical products. Some medications may require additional documentation or approval from local health authorities.

You can also access a comprehensive list of items you can and cannot ship through Forwardme's restricted and forbidden items page.
Packaging requirements for international shipments
When shipping internationally, it is crucial to ensure that your package is properly packaged and labeled to comply with international shipping standards. Here are some key packaging requirements to keep in mind:
Secure Packaging: Use sturdy boxes and proper cushioning materials to protect the contents of your package during transit.
Proper Labeling
Shipping insurance options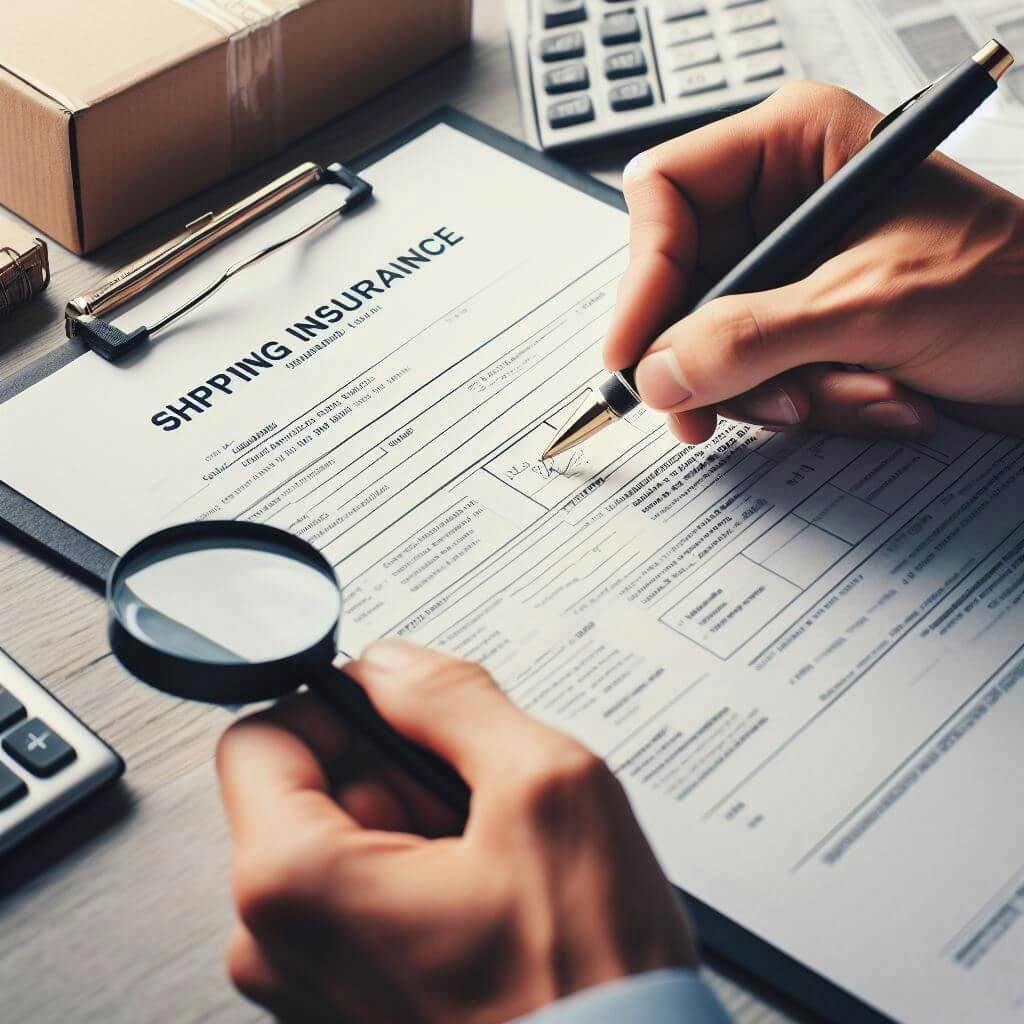 Protecting your valuable shipments is crucial. You want to ensure that your items are covered in case of loss or damage during transit. That's where shipping insurance comes in. With FedEx, you have access to comprehensive insurance coverage and flexible plans to suit different shipment types and values.
Protect Your Valuable Shipments
When you're sending out packages, especially ones that contain valuable items, it's essential to have insurance coverage. FedEx offers a range of insurance options that provide peace of mind and protection for your shipments. Whether you're shipping electronics, artwork, jewelry, or any other high-value items, having insurance ensures that you won't be at a loss if something goes wrong.
Flexible Insurance Plans
FedEx understands that each shipment has unique requirements and value. That's why they offer flexible insurance plans tailored to suit different shipment types and values. You can choose the level of coverage that aligns with the value of your package, giving you the right protection without overpaying for unnecessary coverage.
Here are some key features of FedEx's flexible insurance plans:
Customizable Coverage: Select the amount of insurance coverage based on the value of your shipment.
Competitive Rates: Enjoy competitive rates for insuring your packages with FedEx.
Multiple Shipment Types: Whether you're shipping domestically or internationally, FedEx has insurance options for various shipment types.
Different Value Tiers: From low-value packages to high-value shipments, there are different tiers available to meet your specific needs.
Streamlined Claims Process
In the unfortunate event that your package is lost or damaged during transit, dealing with claims can be stressful and time-consuming. However, with FedEx's streamlined claims process, resolving issues becomes quicker and more efficient.
Here's how the claims process works:
Report Damage or Loss: If your package arrives damaged or doesn't arrive at all, contact FedEx customer service to report the issue.
Provide Documentation: You'll need to provide documentation such as photos of the damaged package or proof of value for lost items.
Claim Assessment: FedEx will assess your claim and determine the appropriate resolution based on their insurance policies.
Quick Resolution: Once your claim is approved, you can expect a prompt resolution, whether it's reimbursement for the value of the lost or damaged items or repair/replacement costs.
By streamlining the claims process, FedEx ensures that you receive timely compensation for any losses incurred during shipping.
Customs regulations and documentation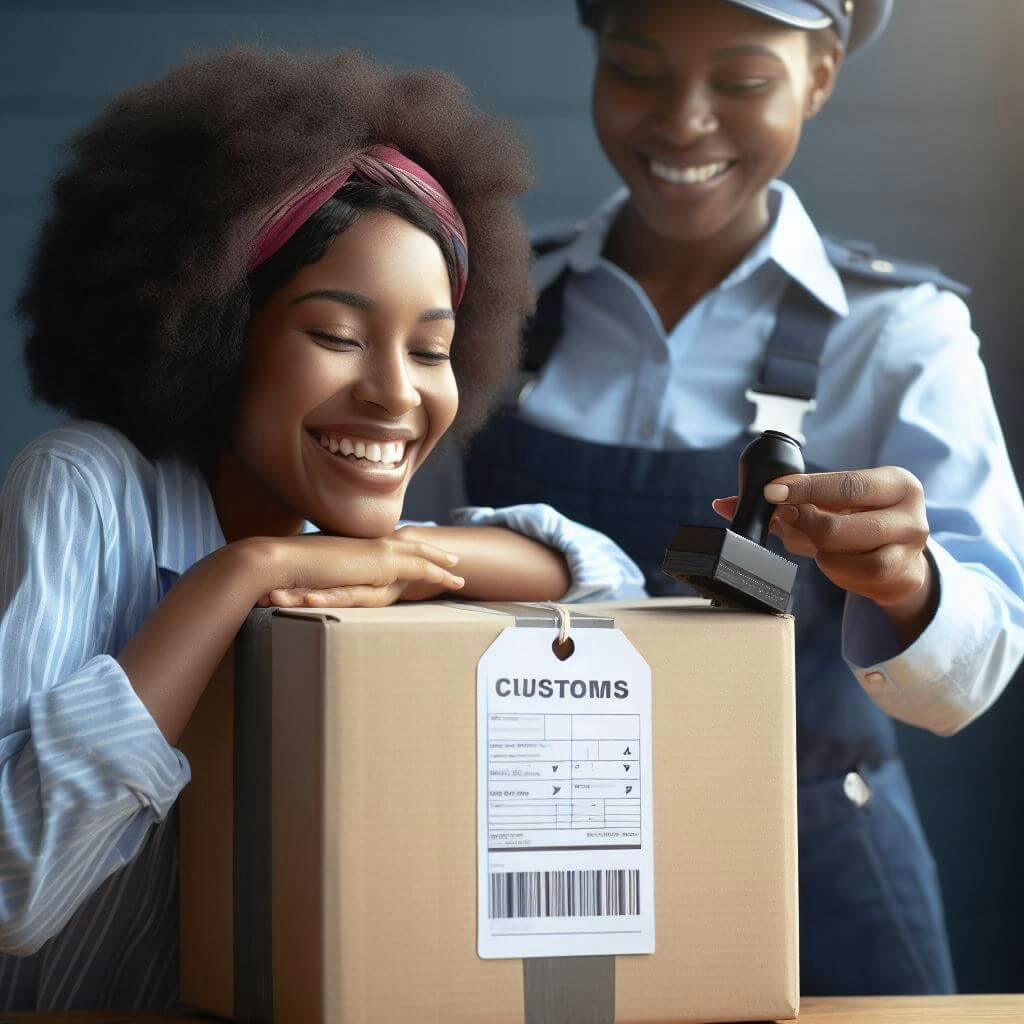 To ensure a smooth international shipping experience with FedEx, it is crucial to understand the necessary customs forms and documents. This will help you avoid any delays or complications during the shipping process. Let's dive into some guidance on completing customs declarations and important information about duties, taxes, and import fees.
Necessary Customs Forms and Documents
Flexibility is key. Depending on the destination country and the nature of your shipment, there may be specific forms and documents required for customs clearance. Some common forms include:
Commercial Invoice: This document provides details about the goods being shipped, including their value, quantity, and description. You will not have any problems with commercial invoicing for shipments you make with Forwardme. At this point, you can easily create and manage your commercial invoice from your Forwardme account.
Bill of Lading: It serves as a contract between the shipper (you) and the carrier (FedEx), outlining the terms of transportation.
Packing List: This document lists all items included in the shipment along with their quantities.
Certificate of Origin: Sometimes required for certain products, this document verifies where the goods originated from.
Export License: If you are shipping goods that require government authorization for exportation, an export license may be necessary.
Properly completing these forms is essential to ensure smooth customs clearance without any delays or additional charges.
Completing Customs Declarations
When filling out customs declarations, it's crucial to provide accurate information about your shipment. Here are a few key points to keep in mind:
Description: Provide a detailed yet concise description of each item in your shipment. Avoid using vague terms like "miscellaneous" or "parts."
Value: Accurately declare the value of each item in your shipment according to its current market value.
Classification: Assigning the correct harmonized system (HS) code for each product helps determine applicable duties and taxes accurately.
Remember that providing false information or undervaluing your shipment can lead to penalties or even confiscation by customs authorities.
Duties, Taxes, and Import Fees
When shipping internationally, it's important to be aware of the potential duties, taxes, and import fees that may apply. These charges vary from country to country and are typically based on factors such as the declared value of the goods and their classification.
Here are a few key points to keep in mind:
Duty Rates: Different products have different duty rates imposed by customs authorities. Researching these rates beforehand can help you estimate potential costs.
Taxes: Some countries may impose value-added tax (VAT) or goods and services tax (GST) on imported goods. These taxes are calculated based on the declared value of your shipment.
Import Fees: In addition to duties and taxes, certain countries may charge additional import fees for customs clearance services.
To ensure transparency and control over costs, Forwardme provides visibility into estimated duties and taxes during the shipping process through its online tools.
Tips for a smooth international shipping experience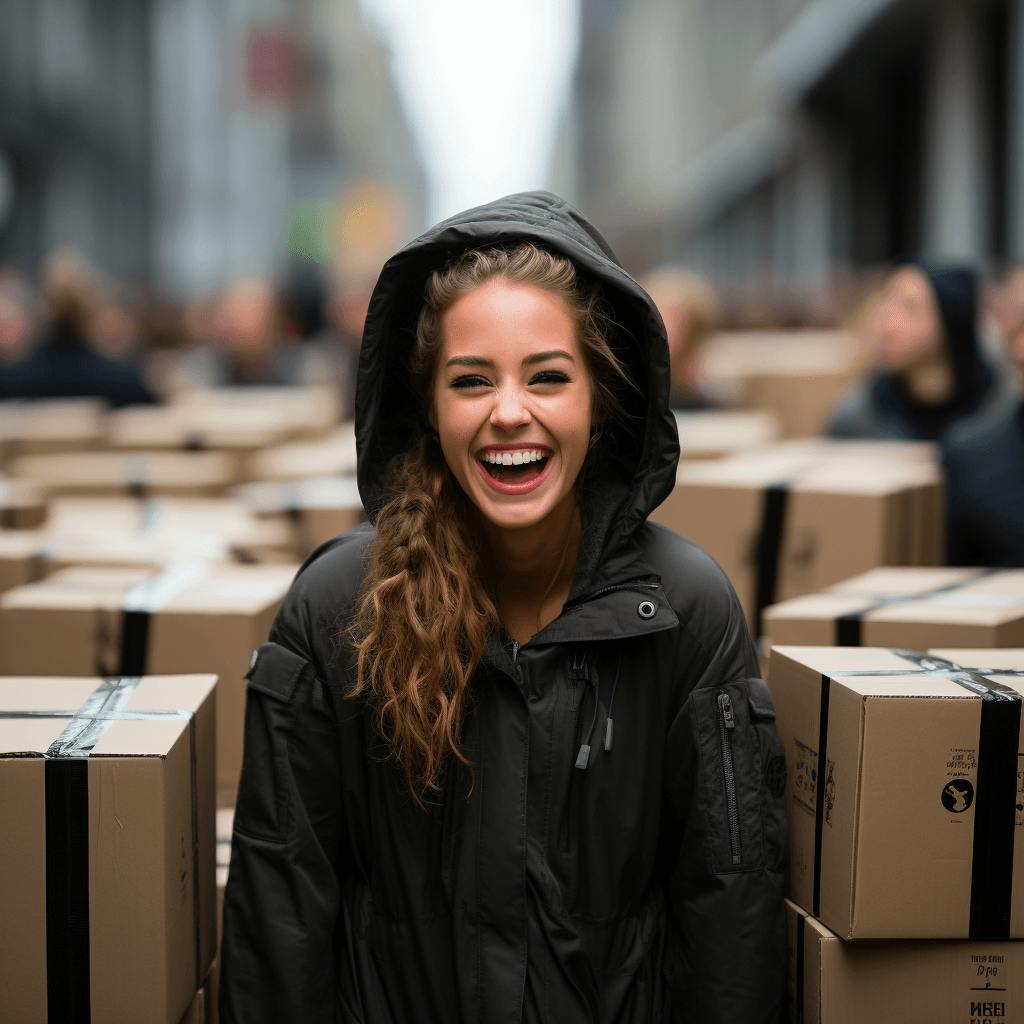 Congratulations! You are now equipped with valuable information to ensure a smooth international shipping experience with FedEx. By utilizing their online tracking and shipping services, you can easily keep tabs on your package's journey from start to finish. With various shipping options available, you have the flexibility to choose the service that best suits your needs. And don't forget to estimate shipping costs beforehand to avoid any surprises.
To maximize efficiency, make use of FedEx's user-friendly online tracking system. It's like having your own personal GPS for your package! Should any issues arise along the way, our blog post has got you covered with common problems and their resolutions. Remember to familiarize yourself with international shipping restrictions and prohibited items, as well as customs regulations and documentation requirements.
Now that you're armed with these tips, go ahead and ship internationally with confidence using FedEx!
Frequently Asked Questions