One of the big joys of Internet shopping is how it's made the world smaller - suddenly you're free to buy anything that you want.
But then you're caught out. Shipping is prohibitively expensive - or worse, they don't deliver to you at all.
If only there was a way around that. The good news is, with Forwardme you can enjoy purchases from the US shipped directly to you in Canada.
Or perhaps you run a store and you're looking at how to ship from the US to Canada - in which case we've broken down the major players in shipping, as well as show you how Forwardme could save you time and money.
Shipping to Canada from the US
Cost & Taxes
While NAFTA explicitly allows for trade between the US and Canada, this does not mean that there aren't any charges.
It's important to be aware that customs charges apply when shipping from the US to Canada. But typically it's the customer who will have to pay the fee, so it's important to make sure your customers are aware of this.
If you want to mitigate this, you could consider offering Delivered Duty Paid (or DDP), where your business absorbs the cost of the customs charge. How much is customs tax when shipping from the US to Canada? There are three kinds of tax that can be applied when shipping to Canada: The Goods and Services Tax (GST), the Provincial Sales Tax (PST), and the Harmonized Sales Tax (HST). Not all taxes apply to every province.
In general, you are looking at a percentage charged for any goods worth more than $20 CAN.
Handling fees will also apply and are usually around $10. These come directly from Canadian customs.
Which courier companies ship to Canada from the United States?
USPS is the only carrier of the four that offers a flat-rate shipping option. So regardless of the package weight or mail class, you won't have to spend any more.
With drop off locations around the US in post offices and the ability to drop a package at a mailbox, you'll find that USPS is the most flexible option.
However, the USPS isn't the fastest option. When the packages reach the Canadian border, USPS transfer delivery to Canada Post. While not a major deal, this can add extra days onto the customs clearance and means your customer gets a new tracking number when their parcel reaches Canada.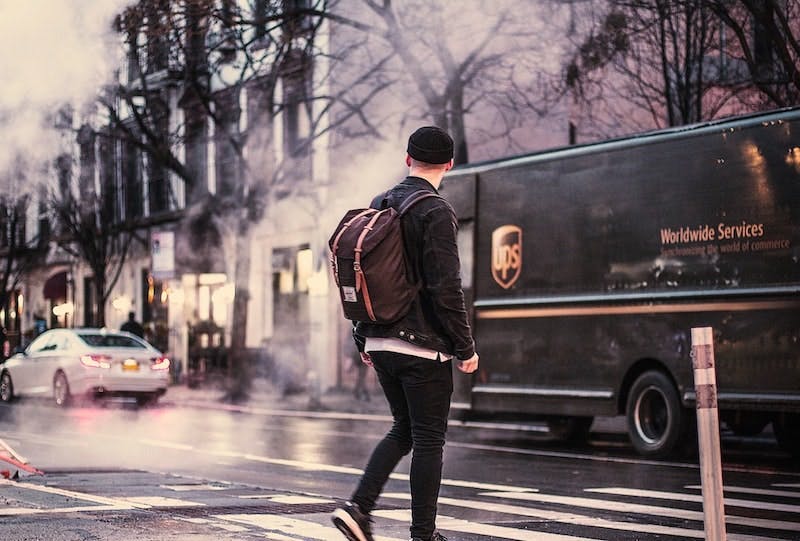 UPS is a fantastic choice if you're looking for convenience. With a huge network, they can get parcels shipped from A to B at an impressive speed.
They will deliver most standard packages within 2-3 days, and the packages are tracked from beginning to end through their own tracking system.
But if you're sending larger packages (anything over 10 pounds (4.54 kg)), or are hoping for overnight shipping, you'll find that the costs can rapidly add up.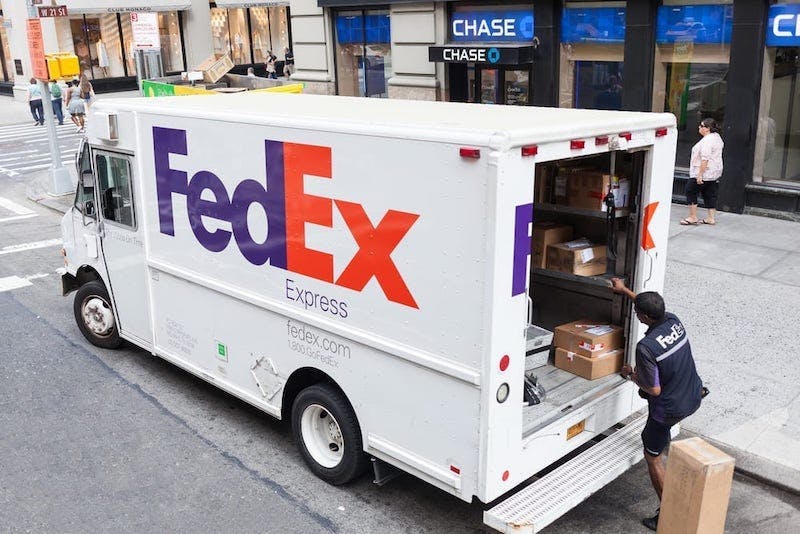 Perhaps the major competitor for UPS, FedEx is another giant when it comes to international delivery. This competition means that their prices are often comparable, and it can be easy to get faster shipping.
So if you're looking to provide super-fast service (overnight or 2-day shipping), USPS and FedEx will be the most effective options. FedEx allows you to track your shipping through them from sending to delivery, which is more convenient for you and the customer.
However, just like UPS, shipping items over 10 pounds can cause the price to shoot up. In that case, it may be more cost-effective to send the parcel via USPS.
If Canada isn't the only international country that you're sending to, then you may find DHL to be the best carrier for you.
DHL offers competitive pricing on international shipping. However, if you're only looking to ship parcels from the US to Canada, DHL may not be the most cost-effective option.
How long does it take to ship to Canada?
While all mail carriers do their best to meet the target delivery dates, it's important to remember that a combination of customs and the environment can cause delays in shipping times.
Customs handling times
In general, you'll find that parcels clear through customs quickly. However, it's not unheard of for parcels to be delayed in customs for up to a month.
Canada Post
While this only really applies if you're shipping via USPS, extra time can be added to shipping if parcels are being transferred to Canada Post for delivery.
Inclement weather conditions
It's not news that winters are hard in Canada, and snow and sleet on the roads can cause havoc with delivery times. It's worth notifying your customers who have ordered in the winter seasons that their deliveries could be delayed because of weather conditions.
Outlying regions
Some provinces are more remote than others. You may find that a combination of bad weather and outlying territories adds time to your shipping. It's worth checking where your customer is based, and letting them know ahead of time if there's a risk of delay.
Shipping from the US to Canada
What's the best option?
Forwardme is actually the fastest and most affordable way to ship from the US to Canada.
Not only can we offer you a free US street address - but it's yours, and you're free for life. Registered in Delaware, you'll enjoy the relief of 0% sales tax.
We offer a free repacking service that can reduce the volume of your packages, and ensure that they get to you in a protected way.
With the opportunity to combine multiple orders under one tracking number, with all import tax and duties worked out and paid upfront.
So if you're looking for a cheaper option for shipping from the US to Canada then sign up to Forwardme today.