Cross-border shipping can be daunting, but with the right knowledge, you'll have no problem tackling it. In this blog post, we're helping out anyone looking to ship their goods from the US to Canada. We aim to provide a cost-effective way of doing so while offering handy tips and tricks for success - after all, international shipping should not cause distress!
To start off our exploration into "shipping to Canada from the US" let's go over factors that affect costs. Then compare various carriers in order to get your shipment across borders at the best value.
By dedicating time and effort towards researching efficient methods—even getting creative by piecing together different transport solutions when needed –you will soon find yourself well versed on how to manage cross-border shipments without breaking the bank or losing sleep as a result of delays or errors!
Key Takeaways
Become an international shipping master and calculate costs like a pro!
Leverage technology & partnerships to save on Canadian shipments.
Prepay customs duties, use rate calculators, and plan for weather/seasonal considerations for cost savings.
Understanding Shipping Costs to Canada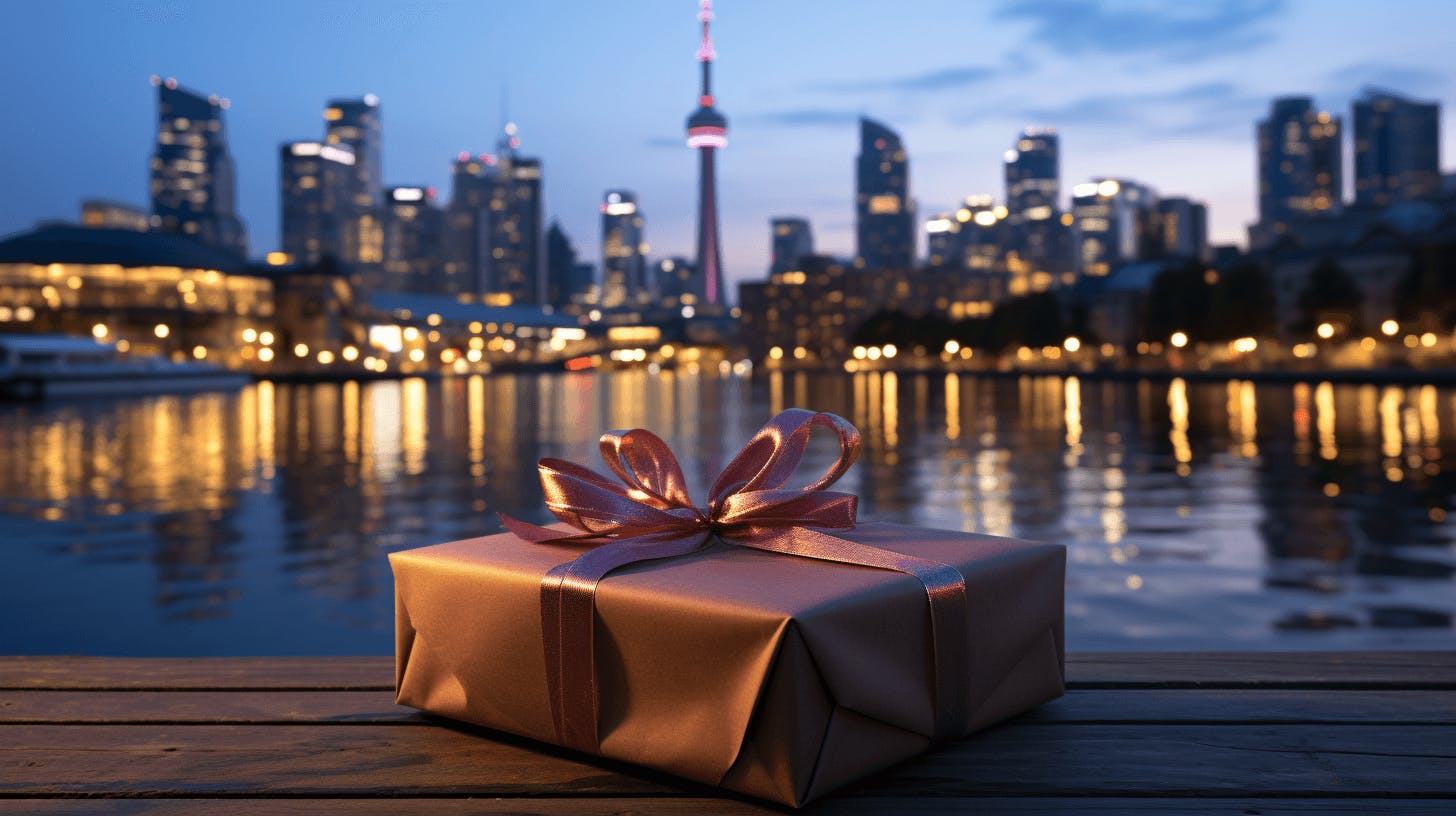 Before you commence shipping to Canada, it is essential to comprehend the factors that determine its cost. You wouldn't want additional fees and surprises on your hands. Here we'll break down into three chunks: 1) Package Weight & Size. 2) Destination Factors. 3) Carrier Fees and Service Options, allowing you an easy way of calculating costs for Canadian customers when crossing borders with international shipments!
Let's get going by exploring the elements of global shipping charges so as to permit economical yet effective shipment procedures that will amaze clients from overseas territories in no time at all!
Package Weight and Size
When sending packages to Canada, weight and size restrictions must be taken into consideration since these will greatly impact the cost of shipping. This is particularly true for large items such as a life-sized solid gold statue of a Canadian moose, it could end up costing more than anticipated if not checked beforehand!
Before dispatching anything northbound, double-check that package measurements won't exceed any imposed limits otherwise there may be additional charges or even refusal from carriers. Shipments can become costly depending on their mass and volume so consider this when planning your next shipment across the border.
Destination Factors
In Canada, it's necessary to factor in the destination and distance when determining shipping costs. For instance, if you need to send a package from the US into one of its bustling metropolises such as Toronto or Vancouver rather than out towards an isolated outpost in Canada's North, delivery fees will be much lower due to their existing infrastructure being better equipped for transportation.
Don't forget about exploring all your various cost-effective shipping options that could minimize delays with customs while avoiding any expensive surprises related to tariffs!
Ultimately whether delivering items within cities or secluded cabins by accounting for those factors beforehand ensures the most affordable pricing possible on the shipment process itself.
Carrier Fees and Service Options
Comparing and contrasting different shipping services to Canada is essential in order for you to get the best delivery time, cost-effectiveness, and experience. It's like selecting between a reliable sedan with an affordable price or a luxurious sports car that could be very costly, each will ultimately take you to your destination but there are differences in terms of budgeting as well as satisfaction.
Checking out carriers such as FedEx International Economy, Priority Mail Express International, and Worldwide Saver among many others carefully can give you the perfect balance regarding costs versus fastness when it comes down to delivering goods overseas. This way customers based on Canadian soil have access to swift deliveries without paying extra money so businesses would benefit greatly from this approach.
To sum up, scouting international services available ensures finding just what suits all parties involved enabling satisfactory experiences throughout processes concerning shipments both domestically and internationally especially those designated towards Canada!
Choosing the Right Carrier for Your Shipping Needs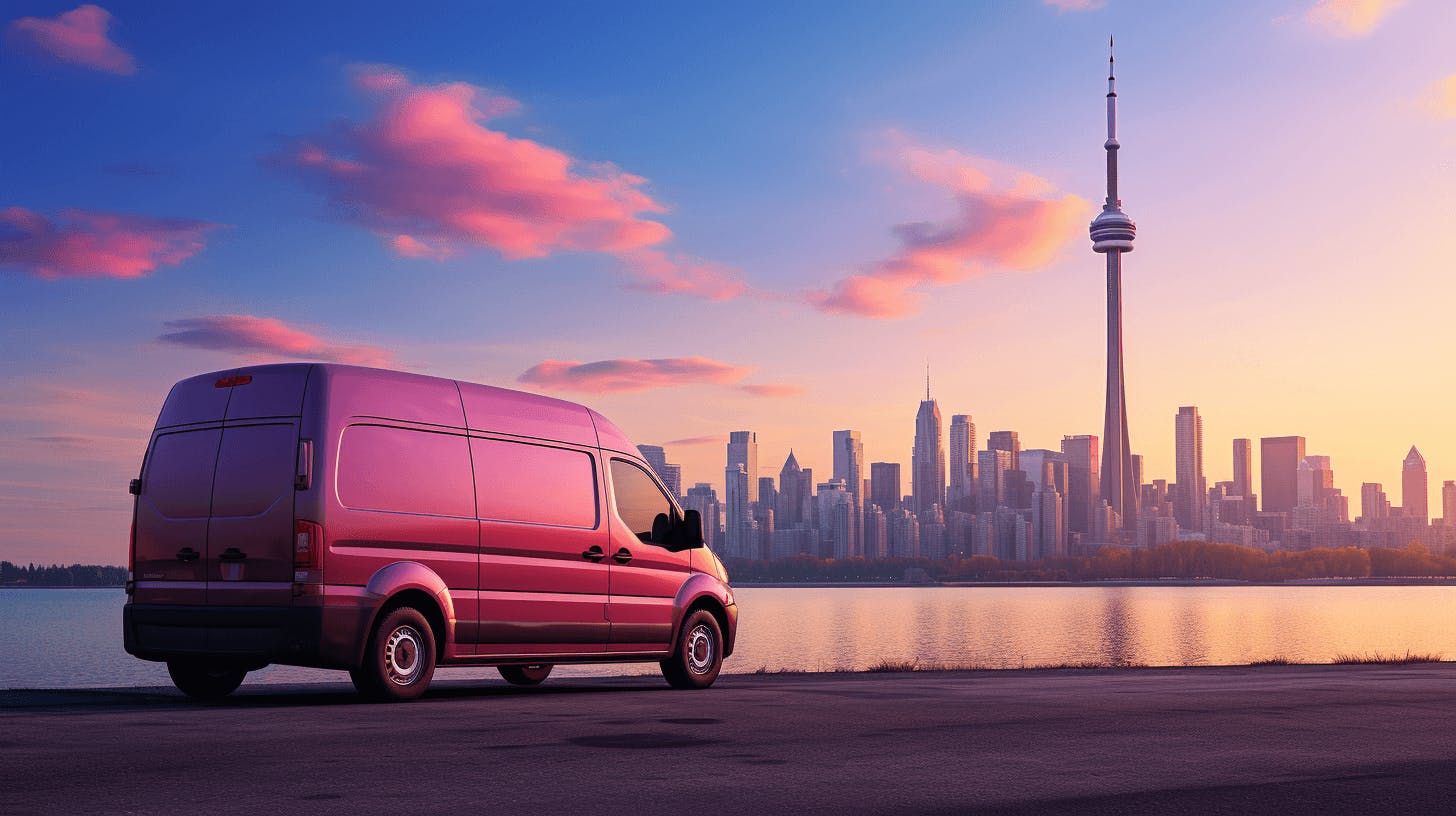 Navigating the world of shipping to Canada requires more than just an understanding of basic costs. Like trusted horses, reliable carriers are needed to get packages safely across international borders on time and at reasonable prices. We will be comparing various options – USPS, UPS, FedEx, and DHL – so you can pick which best suits your needs when it comes to cost-efficiency or delivery speed.
The information is divided into 3 subsections: 2.1 Affordable but Slower (USPS), 2.2 Faster but More Expensive (UPS/FedEx), and 2 .3 Premium Services for Specific Needs (DHL). After reading this section thoroughly you'll have all the knowledge needed to make decisions about efficient shipping with both time considerations as well as budgetary concerns addressed equally effectively, ensuring success no matter how far North things get!
Finally, remember that saving money isn't worth sacrificing quality service. Select what works for your unique circumstances knowing exactly why each option has benefits associated with shipments heading over Canadian soil!
USPS: Affordable but Slower
If you're looking for a way to get your packages sent to Canada without spending too much, USPS might be the perfect choice. It offers an array of shipping services with very affordable rates compared to UPS and FedEx. Like having access to an economical car that can take you where need to go while not being so heavy on the wallet.
That said, there's often one downside when it comes to great things - cost-efficiency doesn't always come fast! Once those parcels reach Canadian soil they have to pass through Canada Post which may slow down their delivery schedule somewhat than if shipped with other providers. So if budget is more important than speed consider using Priority Mail International by USPS as best fits your needs – but bear in mind that this could result in extended transit times relative to other available options..
UPS and FedEx: Faster but More Expensive
If you require the fastest shipping option to Canada, yet it has to fit within a particular budget, consider UPS and FedEx. They work similarly as high-performance sports cars – providing speedy delivery times but with higher expenses With USPS rates. Having many networks for deliveries and fast transit periods makes them perfect choices when there is urgency regarding your shipments.
Keep in mind that these expedited services cost more than conventional ones. If funds are not too accessible then utilizing either of those two carriers may become challenging or impractical financially speaking. Yet should time be essential and one can afford increased fees associated with their shipment needs - UPS/FedEx could well turn out ideal solutions so packages arrive on schedule at destination locations (i.e., Canadian addresses).
DHL: Premium Services for Specific Needs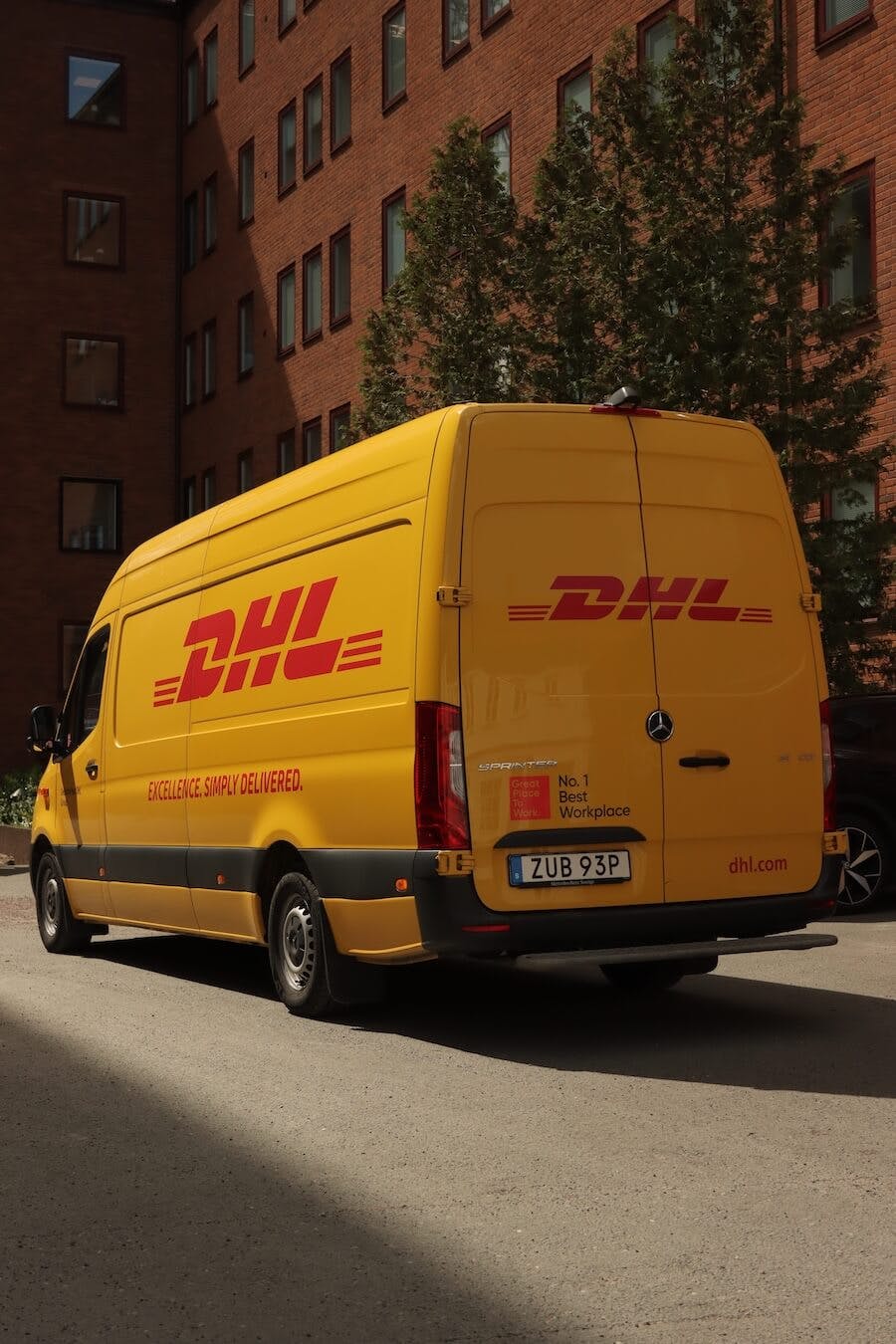 For those searching for specialized shipping services custom-made to their needs, DHL may be the best choice. Their express and priority delivery options provide extra attention when it comes to transporting items of value or needing urgency. Think of them as a luxurious limousine service but with a costlier price tag!
If you want this level of assurance while not breaking your budget, consider USPS, UPS, or FedEx instead. But do check if they will fit your exact shipment demands first before making any decisions on costs versus services.
DHL's advanced offers are perfect for people in need of more secure transportation methods – Make sure that its fees match up well with what is desired from an end result prior to committing financially to these exclusive options available at their company
Navigating Customs and Duties for Canadian Shipments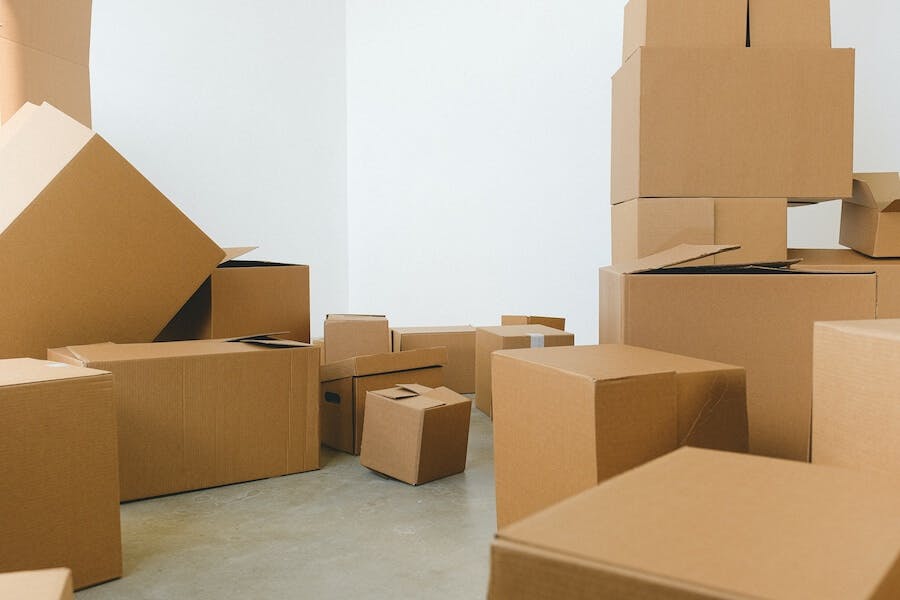 Navigating the Canadian border may seem intimidating, but don't worry, this guide will help your packages travel to their destination safely. We've organized this section into three subsections: 3.1 Customs Forms and Declarations, 3.2 Duty and Tax Thresholds, and 3.3 Prohibited Items for easy understanding of customs processes in Canada!
Through our comprehensive coverage of essential forms needed when crossing the border, duty & tax limits as well as items that are prohibited or restricted from entering- you can now tackle any problems with ease while traveling across borders. So come along with us on a journey through confusing regulations made easier!
Customs Forms and Declarations
Filling out the necessary documents for customs can seem like an intimidating task. Nonetheless, following some tips and paying close attention to every detail should make your cross-border shipping experience go more smoothly.
When completing these forms, it is important to include specific information about what you are sending in terms of content, worth, and location. Doing so properly will enable faster customs clearance which also allows one to avoid any unforeseen fees or setbacks on their way through Canada with their parcel/cargo shipment(s). Don't rush yourself, take as much time as needed, and make sure all details have been checked twice over before continuing onwards!
Duty and Tax Thresholds
It is essential for anyone shipping to Canada to be aware of duty and tax limits. These can determine whether extra costs will apply once the package reaches its destination.
For instance, packages worth more than 20 CAD could necessitate additional fees such as those related to goods and services taxes. By familiarizing yourself with these regulations you can assure a positive experience both for your own business needs when it comes to shipping but also that of Canadian customers which may benefit from reduced cost surprises Down the line.
Let's delve into more examples related to customs duty fees. For instance, if you're an Apple enthusiast and you want to order an iPhone from Apple US while residing in Canada, your order will be carefully shipped to you with the assistance of the Forwardme team, without a doubt. However, having prior knowledge about the customs procedures can be advantageous. Here's how the courier fees and estimated Canadian import customs duties for your iPhone, with a shipping weight of 1-2 lbs, will be as follows:
| Product(s) | Shipping | Duties, taxes and fees | Total |
| --- | --- | --- | --- |
| iPhone 15, 6-1 inch display, $799.00 USD | $32.36 USD | $114.07 USD | $945.43 USD |
| iPhone 15 Plus, 6-7 inch display, $899.00 USD | $32.36 USD | $116.87 USD | $1048.23 USD |
| iPhone 15 Pro, $999 USD | $32.36 USD | $129.87 USD | $1161.23 USD |
| iPhone 15 Pro Max, $1199 USD | $32.36 USD | $155.87 USD | $1387.23 USD |
The type of products being shipped should similarly be considered due to items like fashion or home appliances tending to incur higher taxation amounts than other categories would normally do It's smart to be mindful of this before deciding upon any given carrier service option that guarantees best transportation results at acceptable prices according therefor always bear in mind the potential impact on overall delivery costs if sending something off into/out of Canada itself.
Prohibited and Restricted Items
Navigating the rules and regulations of shipping certain items to Canada can feel like walking through a minefield. But fear not, we're here to guide you safely across this sometimes tricky terrain! Drugs, hate propaganda, used mattresses—these are just some examples of products that should never be shipped there in any circumstance. For restricted items such as firearms or counterfeit goods, special paperwork is required for transportation purposes. Otherwise, they will get flagged upon delivery.
It pays off tremendously when taking precautions before sending your packages on their way–not only by avoiding penalties but also shipment delays related to prohibited/restricted items en route from A-B within Canada's borders. Before doing so it'd be wise double check everything regarding the content inside each package being delivered once again -doing so might save time & money down the line due to potential surprises later!
Time-Saving Tips for Shipping to Canada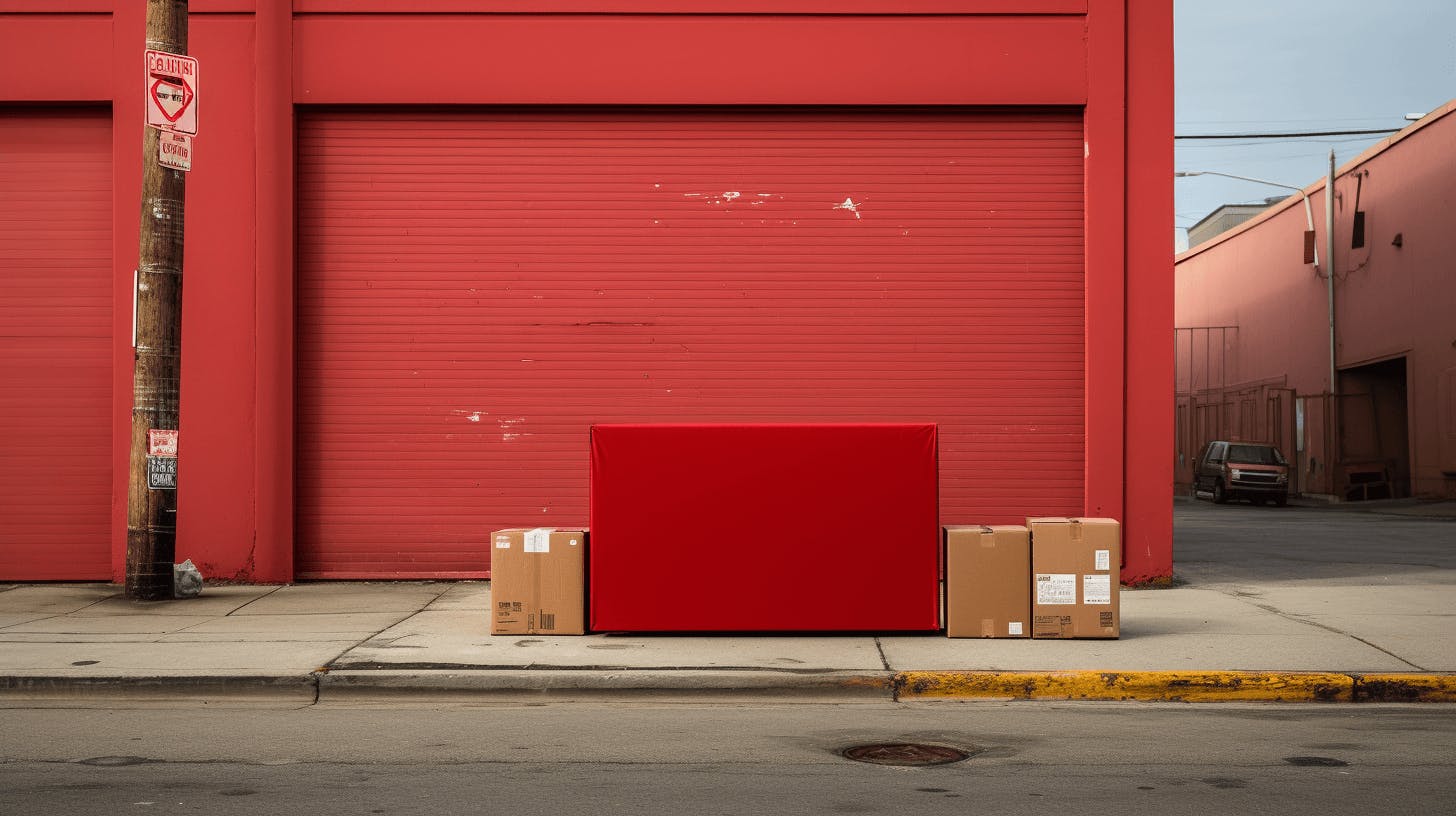 Canadian shipping presents a unique set of challenges, and in order to save time and money on this process we must be savvy. In this section, you will find various tips for streamlining the Canadian delivery system that are sure to make life easier when it comes to meeting your customers' needs. We have segmented these points into three parts:
Package Consolidation, Prepayment of Customs Duties and taxes, plus Weather/Seasonal Considerations. By doing so you can better understand how each part contributes towards efficient transportation throughout Canada. With our knowledge at hand concerning customs duties prepayment combined with package consolidation opportunities available - all while being mindful of seasonal weather conditions become an unstoppable force within the realm of successful shipping!
Package Consolidation
Package consolidation is a great way to save on shipping costs and become more efficient. It involves combining multiple packages into one shipment, which can also help reduce brokerage fees.
To make this process successful it's important to label each package correctly, ensure the consolidated weight and size are within carrier limits, and securely wrap your items so they don't get damaged while being shipped out. Following these tips will help you master the art of package consolidating in no time!
Prepayment of Customs Duties and Taxes
When it comes to customs duties and taxes, there are several advantages to prepaying them. This will ensure a faster shipping process with no unexpected expenses on delivery. You can be sure your shipment complies with all Canadian laws in this matter as well as avoid any potential penalties that may arise otherwise.
To manage these payments effectively one should think about using either an intermediary service or a third-party provider that offers specialized assistance concerning the payment calculation plus furnishing required paperwork for submission to Canada Customs officials. By doing so not only have we met all conditions but also provided our package is safely looked after throughout its journey too!
Weather and Seasonal Considerations
When sending shipments to Canada, the diverse weather conditions need to be taken into account as they can influence delivery times and cause disruption. In wintertime, for example, snowfall and icy roads might slow down parcels reaching their intended destination which is why it's important to plan in advance.
This allows you not only more peace of mind but also makes sure your Canadian customers are content with the overall shipping experience. Taking such precautions will make certain that no matter what seasonal climate comes along. Packages arrive on time without any delays or hiccups.
Leveraging Technology and Partnerships for Cost-Effective Shipping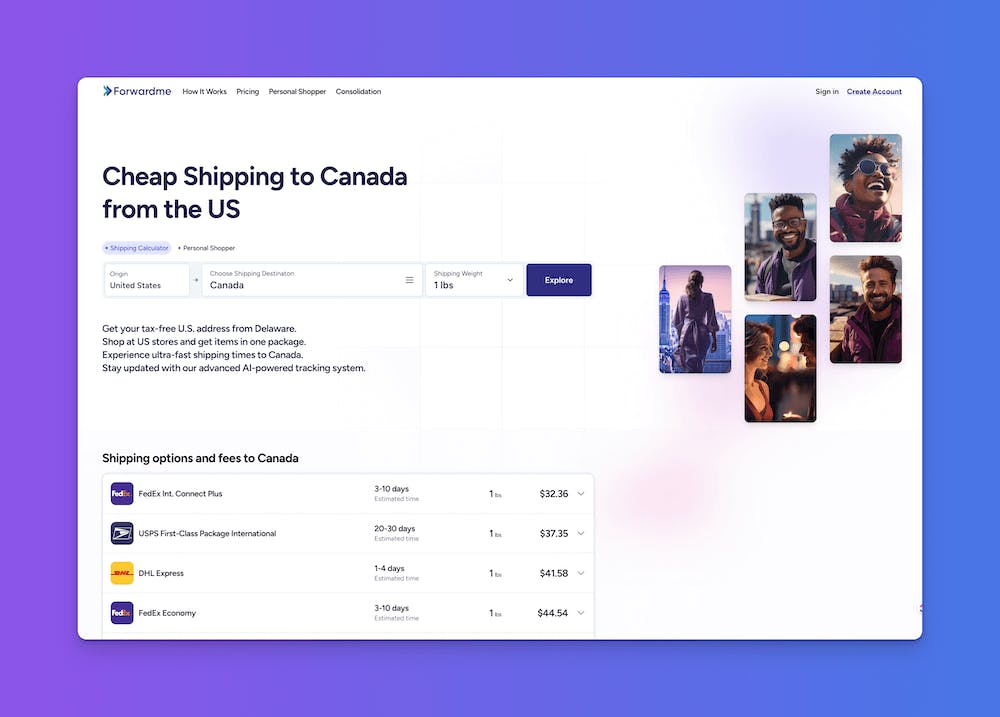 In our busy lives, using technology and partnerships is essential in ensuring cost-efficient shipping to Canada. Shipping rate calculators can be deployed alongside third-party logistics partners for a less time-consuming and more economical approach when it comes to cross-border transportation needs. This section will focus on the advantages of incorporating both tools into your procedures so let's get started!
Shipping Rate Calculators are one example of available technologies that provide an effortless way to work out possible charges associated with Canadian shipments. Allocating some upfront planning by utilizing this calculator prevents unanticipated expenses prior to transporting goods across borders – thus saving you money too! Plus these same calculations also save valuable time once goods have been delivered as they act as invaluable records should discrepancies arise at customs checkpoints or require additional processing steps before receiving clearance through Government agencies such as CBP (Customs Border Protection).
Shipping Rate Calculators
For a fast and straightforward method to determine the most economical shipping option for customers in Canada, look no Than using rate calculators. By comparing different carriers with these tools you can easily see which will be more cost effective when sending packages across international borders.
Summary
To wrap up, shipping to Canada doesn't need to be a big hassle. By being aware of the expense involved, comparing different carriers, and getting familiar with customs regulations as well as harnessing technology can make this whole process smoother. With these tips in hand, you will have no problem crossing borders and delighting Canadian customers alike! All it takes is some resolve, strategy, and knowledge about the inner workings of shipping - get out there now & leave an impression on Canadians through your efforts!
Frequently Asked Questions