If you're like most people, you probably think of eBay as a website where you can buy and sell items online. And while that's true, eBay is also much more than that! In this blog post, we'll show you how to shop on eBay like a pro. 
We'll cover everything from how to search for the best deals to how to use PayPal for payment. So whether you're a first-time shopper or an experienced eBay user, read on for some helpful tips!
How to find items on eBay?
First, let's talk about how to search and how to shop from eBay US retailers for items. There are a few different ways to do this, but probably the easiest is to use the search bar at the top of the page. You can type in keywords or phrases related to what you're looking for, and eBay will return results based on those terms.
Another great way to find deals on eBay is by browsing the categories. There are dozens of categories to choose from, so you're sure to find something that interests you. You can list the items on eBay with two clicks so that you can get the items listed, see order details, and learn how to contact the seller and accept the seller's offer. 
Once you've found an item that you're interested in, it's time to decide if it's a good deal. One way to do this is by checking the price history. This information is available on most listings, and it can help determine whether or not the current price is a good deal. You can also filter the items from your budget as you like depending on the maximum amount you can pay. On eBay, sellers can make great discounts.
Another thing to consider when deciding if a listing is a good deal is the shipping cost. Keep in mind that some sellers may charge more for shipping than others, so it's important to compare prices before making a purchase. The only downside is that international shipping can be much more expensive than you ever expected. 
How to find daily deals on eBay?
eBay has one-of-a-kind deals! As you know, you can find almost anything on eBay, and you can also find lots of deals! eBay updates the prices daily and offers discounts on some selected items every day! You can reach these deals by simply clicking on the Daily Deals button!
What payment methods are accepted by eBay?
Now that we've talked about how to find good deals on eBay, let's talk about payment. The most common payment method on eBay is PayPal. PayPal is the best way to buy things on eBay because it protects you more as a buyer. If you use a credit card, check your credit card balance after you buy something to ensure you were charged the right amount and that you don't see anything strange. You can pay for your eBay purchases using the following methods:
PayPal.
PayPal Credit.
Credit card or debit card.
Apple Pay.
Google Pay.
Spendable funds.
Payment upon pickup.
eBay gift card or eBay voucher or eBay Bucks.
How do you know if an eBay seller is trustworthy?
Every seller has their rank, which is the deciding point on this issue. If a merchant has high "positive feedback," this may mean that the merchant is trustworthy and you can trust them, but even so, it is better to do research on the item you wish to buy and not to buy blind.
Purchasing items from eBay US and shipping them internationally
When you shop from eBay's US online store and ship internationally, you open a world of possibilities in the realm of global e-commerce. However, not all eBay sellers are willing or equipped to handle eBay international shipping. This is where Forwardme comes in. As a leading international parcel forwarding service, Forwardme bridges the gap between sellers and international buyers, delivering to over 220 countries worldwide. We stand ready to receive orders on behalf of customers and ensure their safe and efficient transit. Moreover, our unique consolidation service provides an added benefit for buyers. It allows them to group multiple purchases into a single shipment, significantly reducing the overall shipping costs. Thus, with Forwardme, shopping internationally from eBay becomes convenient, efficient, and more affordable.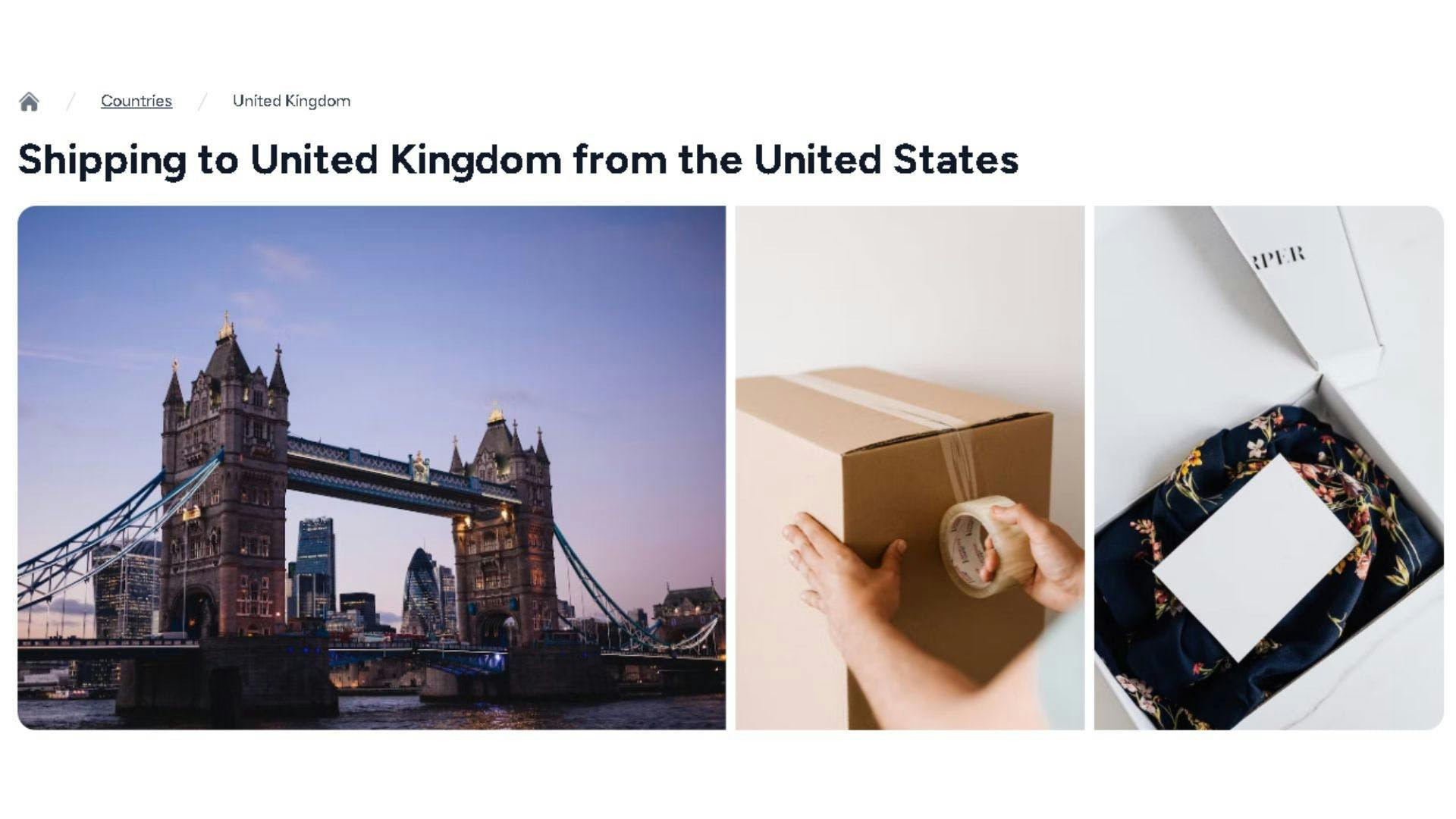 Shopping on eBay can be a great way to find deals on items you're interested in. In this blog post, we've shown you how to search for items and compare prices. You don't have to worry about how to place an order on eBay too! We've also talked about payment options, including PayPal, from now on, you can easily shop from the eBay store with your eBay account to your shipping address.