Nike is one of the top companies known for fantastic running shoes. The company was started by a runner, Phil Knight, in 1962, when he began selling shoes out of the back of his car. With the assistance of his coach, Bill Bowerman, the pair was able to create Nike and transform it into the incredible company that it is today. Their goal has always been to create shoes that help runners go faster and farther comfortably.
With design and comfort in mind, Nike has an empire of perfect shoes for any runner. Their options are unlimited, and there is a shoe out there for everyone to ensure they have the best run whenever they throw their Nike on. Here are some of our favorite Nike shoes.
For runners who love speed, check out the Zoom Pegasus Turbo 2. These shoes are lighter and softer than the standard Pegasus shoe, and they have a heel that is ultra-padded for a soft landing. The shoe has excellent shock absorption and feels comfortable when you're out. The mesh finish on the shoe leads to a little less support and a looser fit, so keep that in mind if you like a secure hold on your shoes.
The Air Zoom Tempo Next has a bouncy foam finish perfect for daily runs and a speedy feel. The shoe is made for comfort and stability under your foot, which is different from the typical carbon-fiber plate that other Nikes have. The outsole has more rubber that helps the shoe's durability and makes it perfect for an everyday runner that you can rake the miles up in.
These Nike's offer a snug fit that is flexible with Flywire lacing. The shoe has React foam that gives you more energy in the return of your run, and underneath the footbed of the shoe, you get an additional layer of foam. The heel has extra foam to make you feel like you're running on clouds, but if you don't like a high ankle collar, this may irritate you.
Trail runners rejoice—this shoe is for you. The shoe comes with a sock-like ankle collar that will give you lasting comfort, and the shoe has performed well in all types of off-road conditions. Under the heel is a softer ring of cushioning for support, and the outsole was redesigned for a sturdier finish. The midfoot offers sticky rubber that gives you a solid grip that is useful on wet trails and mud. The shoe is also breathable and helps keep trail debris from getting inside your shoe.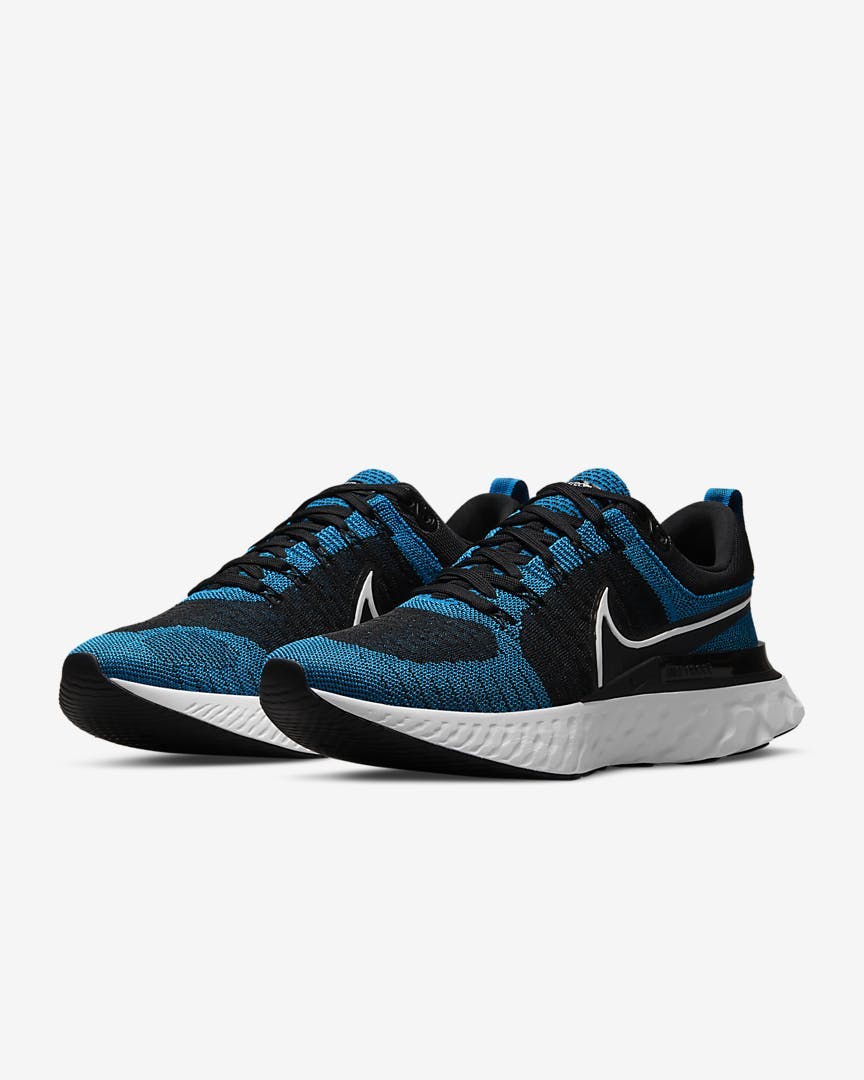 Ultimately, the React Infinity Run Flyknit 2 is the best Nike shoe currently on the market. The shoe offers immediate soft support but is also firm in all the right places. It has Reach foam inside it that provides an unlimited amount of cushion during your runs, but the shoe's design does not interfere with your foot's natural movement during a run. The shoe sole is shaped like a rocker that gives you a smooth stride, but with the help of the guide rails and Flywire cables on the shoe, you get a secure and stable feeling when wearing them. Users enjoyed wearing the React Infinity Run Flyknit 2 shoe when tested, primarily because the shoe's design helped reduce injury occurrence when compared to many of their other shoes.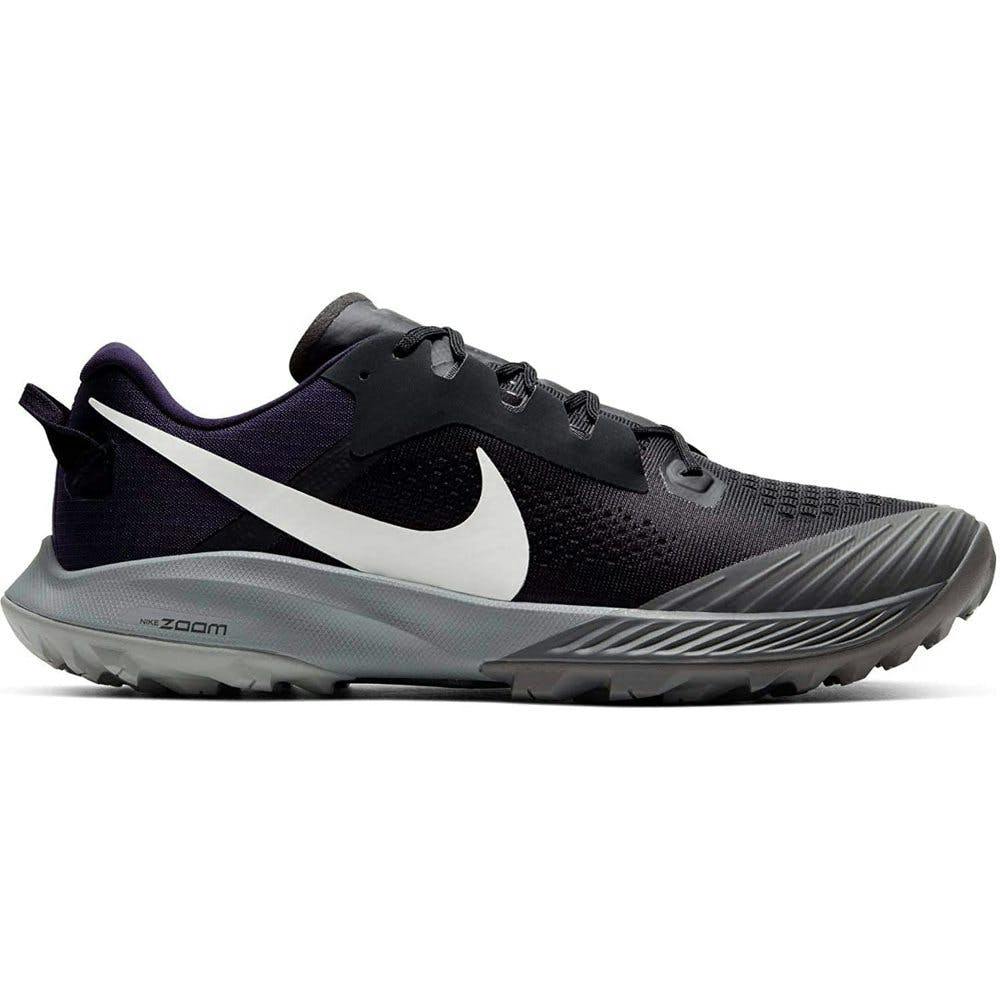 If you're more of a technical trail runner, the Air Zoom Terra Kiger 6 shoe is perfect. The midsole is made of soft, responsive React foam, and it has a protective rock plate to help even on the most difficult trails. If you like a more barefoot feel, this shoe has a lower 4mm boost drop that gives you the feeling of running on the ground without a cushion. The shoe is designed for shorter runs on dry and rocky terrain, and the newest design gives you a padded tongue for extra comfort but a snug midfoot lacing for a comfortable fit. The Terra Kiger 6 is also great for races since it has a lighter and leaner design.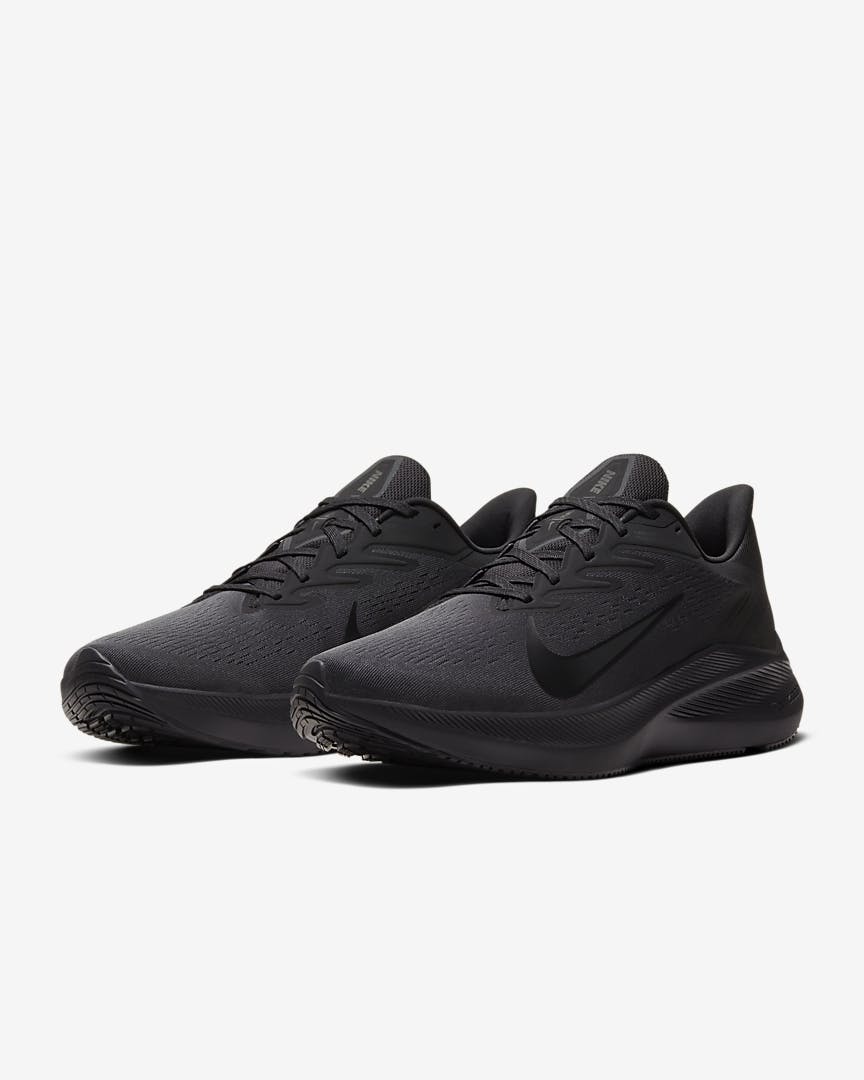 Nikes can be expensive, but you don't have to sacrifice money for comfort. The Air Zoom Winflo 7 are affordable Nikes that come with all the features a runner might need. The shoe has a sleek aesthetic and a super-grippy rubber outsole. The mesh in the upper part of the shoe makes it breathable, but there is added support for your runs along the sides and heel. The midsoles have Zoom Air units for a cushioned feeling, and they come with excellent traction control.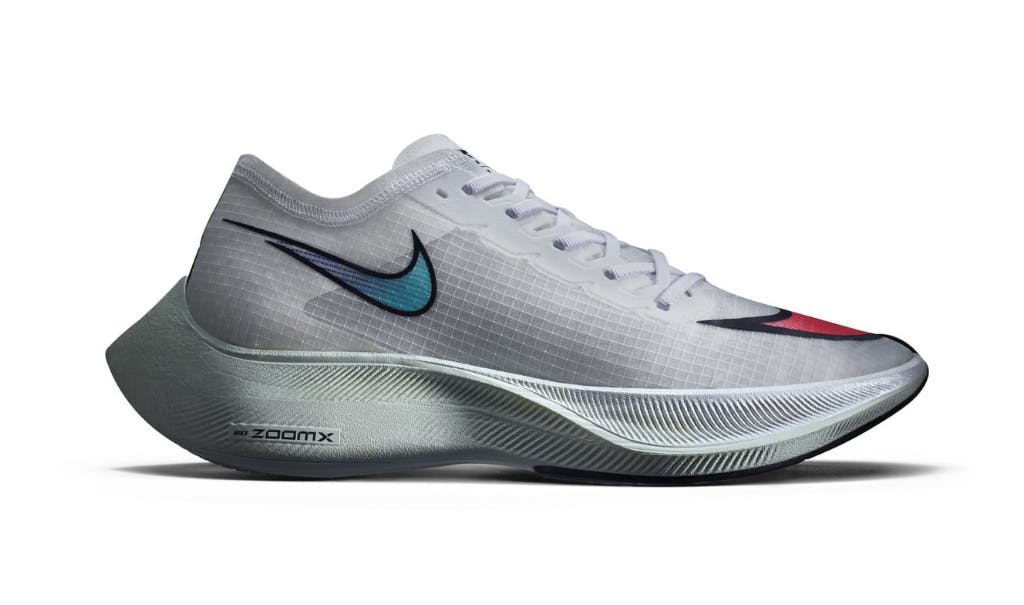 Roadrunners, this is the shoe you have been dreaming of. The ZoomX Vaporfly Next% has a light and springy feel thanks to the ZoomX foam in the forefoot, but it also has a thick rubber outsole filled with grooves that are ideal for running through water. The added foams give you more bounce, and they have improved the traction on the shoe for wetter conditions. The shoe also doesn't absorb water as other Nikes will, and the laces have been designed to sit on the lateral side of the shoe to help take pressure off the blood vessels on the top of your foot.
Air Zoom Pegasus 36 Shield
If you need an ultra-waterproof shoe, this is it. The outsoles are made with a rubber formulation that keeps water from getting inside the shoe and gives you a grippy finish when wet, making them perfect for running in any weather. Nike added an extra shield of protection to your shoe for the additional waterproof feature, and it has a consistent ride and a bouncy feel.
The Nike Air Zoom Structure 22 is the best trail shoe because it is both comfortable and stable. Stability is vital for trail running, and these Nikes come with a Dynamic Support system. It has a two-foam system made from lightweight foam in the core for a firmer bed and gives you a rear-foot wedge that gives you a cushion on the outside of your foot. This technology is ideal for stability when you need it and comfort when you don't.
When it comes to the perfect running shoe, you need comfort, stability, and cushion for the best support. Overall, we would go for the React Infinity Run Flyknit 2, and this shoe is the complete package for everything you need in a running shoe.
Purchase your sneakers from US
The downside to Nike is the countries they ship to. They are extremely limited in where they ship and where their shoes are marketed. Luckily, you can head over to Forwardme and let your shopper do the work for you. At Forwardme you can get a tax-free sale without worrying about your payment being accepted or Nike not shipping to your area. The best thing is that Forwardme has great rates when it comes to shipping anywhere worldwide.