Off-White might seems a little off the cusp with its unique website design and unique fashion choices. This luxury Italian label was founded by American designer Virgil Abloh and has collaborated with huge names, including Nike, Levi's, Jimmy Choo, and even Ikea. 
In 2012, the company was incorporated in Milan; prior to its incorporation, it was known as "Pyrex Vision." In 2019, the brand got another name attached to it when Jose Neves, the owner of Farfetch, purchased New Guards Group, which is the parent organization of Off-White.
Off-White is known as modern-day streetwear and as a fashion and streetwear hybrid brand. It is said that Off-White started with a vision from Virgil, who is also one of the lead artistic directors of Louis Vuitton.
Prior to Off-White, Virgil had Pyrex Vision, which got into hot water after discovering that the company was applying its logos to Ralph Lauren clothes and reselling them.
After Pyrex Vision was incorporated into Off-White, Virgil stayed on board to help create an avant-garde style with cult apparel that would resonate with the streetwear community and turn into a premium fashion trend. The company explains its unique name as "the grey color zone in between black and white."
You can always visit the company's website to buy clothes that you like, but there are other options as well. Companies like Neiman Marcus, Saks Fifth Avenue, and Nordstrom sell this luxury brand in stores and on their websites.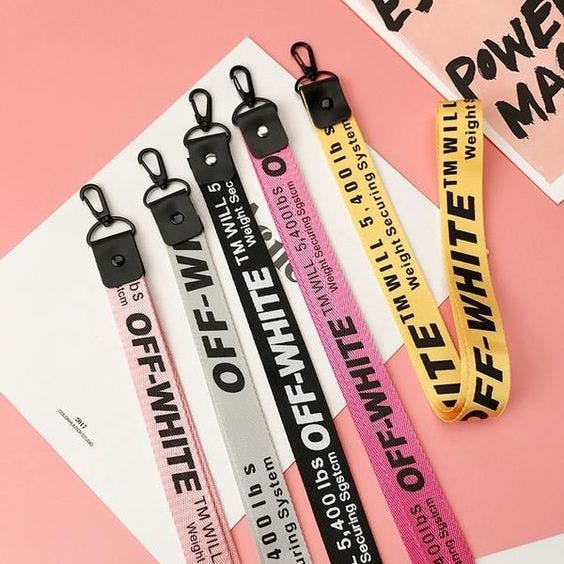 There's also a large variety of online retailers that sell this luxury streetwear as well, especially when it comes to their shoe department. You can also check out all the companies Off-White has collaborated with, like Nike, and they can lead you to where you can purchase their items as well.
When it comes to a luxury brand, you can get anything your heart desires. Off-White likes to blur the edges of fashion, but it also comes at a high cost, and most of these pieces start around $400. Make sure you pick a trusted partner to ship your valuable and essential items so you know they will get into your hands fast and safely. Forwardme is excellent for international shipping and personal shopping when you need it. You'll never have to worry about your items when you invest in Forwardme for your shipping needs.
Although Off-White ships worldwide, you can get additional comfort knowing your product is safe and your shipping is an excellent value by going through Forwardme. With Forwardme, your shipping needs are handled, and with their personal shopper, you don't have to worry if your payment options are taken; they will handle all the hard work for you.