Shipping fragile items can be a nerve-racking process, especially when you're dealing with delicate items that are easily breakable or susceptible to damage during shipping. Whether you're shipping glassware, ceramics, artwork, or electronics, it's important to handle and pack these items with care to make sure they get to their destination in one piece. In this article, we'll provide you with a comprehensive guide on how to pack and ship fragile items, as well as recommend the best couriers for shipping from the US.
What are fragile Items?
Items that are fragile need special care and packaging to keep them from breaking or getting damaged during shipping. These can range from delicate glassware to valuable artwork, antiques, and even electronic devices. It's crucial to take extra care when shipping these items to ensure they arrive at their destination in one piece.
How to pack fragile items?
When it comes to packing fragile items, it's essential to use the right materials and techniques to protect them from damage. The first step is to choose a sturdy box that is slightly larger than the item you want to ship. Use bubble wrap or packing peanuts to cushion the item and prevent it from moving around inside the box. Seal the box with packing tape and label it as "fragile" to alert the shipping courier.
In addition to these basic steps, there are a few other things you can do to ensure your fragile items are well protected during shipping. For instance, consider using double-walled boxes for added protection and wrapping each item individually with bubble wrap or foam padding. You can also fill any gaps in the box with additional packing materials to prevent movement.
Best couriers for shipping fragile items?
Choosing the right courier for shipping fragile items is critical to ensure your package arrives at its destination safely. Not all couriers are created equal when it comes to handling delicate items. Some couriers focus on delivering fragile items and offer extra services like tracking and insurance.
The top couriers for shipping fragile items from the US include UPS, FedEx, and DHL. These couriers offer a range of shipping options, including express shipping and international shipping. They also provide additional services such as signature confirmation and package tracking, which can give you peace of mind when shipping fragile items.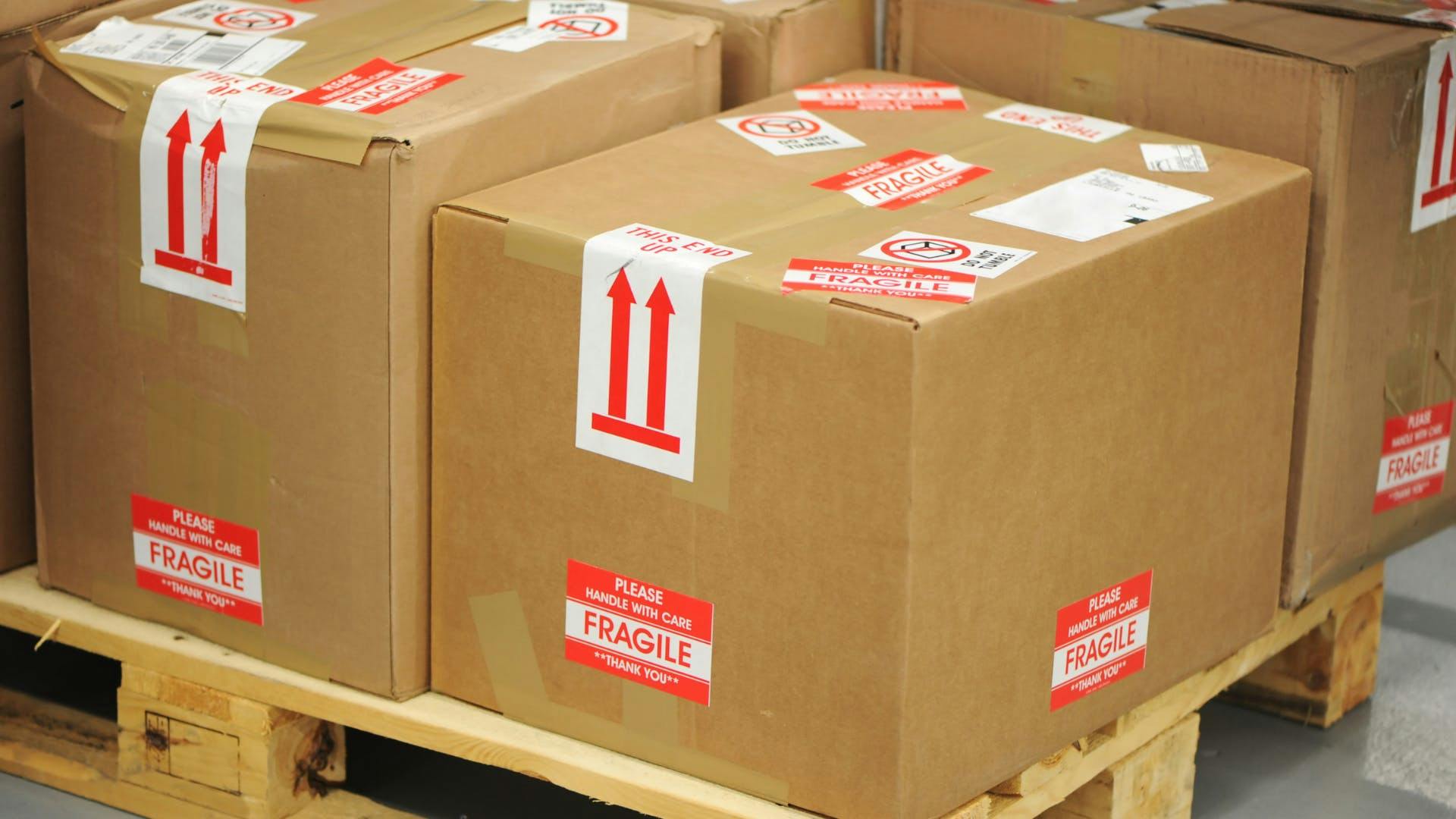 How Forwardme ships fragile items?
At Forwardme, we understand the importance of shipping fragile items with care. We offer add-ons such as insurance and signature confirmation to ensure your items arrive safely. Our team also inspects each package to ensure it's packed properly and ready for shipping. We partner with the top couriers to ensure your items arrive at their destination on time and intact. Moreover, we offer additional protection and special handling options for fragile items. We use foam-in-place packaging, which molds around your items for added protection. We also offer custom packaging services to make sure that your item is safely and securely packed.
In conclusion, shipping fragile items can be a daunting task, but with the right preparation, it can be done safely and efficiently. When choosing a courier, it is important to consider their experience with fragile items and any add-ons or services they may offer. Using the right materials and techniques to pack your things can make it much less likely that they will get broken in transit. And because Forwardme knows what it's doing and is committed to making sure customers are happy, you can be sure that your fragile items will get to their destination in perfect shape. So whether you're a frequent online shopper or just need to send a delicate gift to a loved one, rest assured that shipping fragile items internationally from the US can be a hassle-free experience.