Imagine finding something you love only to see that it's listed in the United States and requires international shipping. Today that isn't a big deal but still might raise a lot of questions and concerns, especially the cost to ship internationally. The biggest question is: "How do I ship from the United States to Canada?" Currently, with the shortage in consumer goods and supply chain issues, you might be seeking your goods internationally, which is a whole new ballgame when it comes to shipping to Canada. 
Shipping from the United States to Canada isn't uncommon; in fact, the US and Canada exchange around $2 billion in goods and services daily. When it comes to shipping, you have a variety of options as well, including by air, sea, or truck. With the help of the North American Free Trade Agreement (NAFTA), it's relatively inexpensive to ship from the United States to Canada, and Forwardme can help along the way. 
How Does Shipping Work?
The size and weight of your package are the crucial factors in shipping from the United States to Canada. Smaller packages can easily be thrown onto small carriers like UPS and FedEx, which also do express shipping. Larger items, like couches or fridges, need to be put on a truck or can be sent via air or sea freight. 
The timeline within which you need your item is also a factor in shipping. Something like trucking or sea freight will take longer than air or express service. You always want to consider a few factors when looking at shipping, including where it's shipping to, how big your load is, and how fast you need it.
If you're looking at heavyweight freight that needs to be shipped from the United States to Canada, then sea freight, truck, or air will be your best option cost-wise. If the item is smaller or shipping directly to a customer, then you would be better off with an express courier service.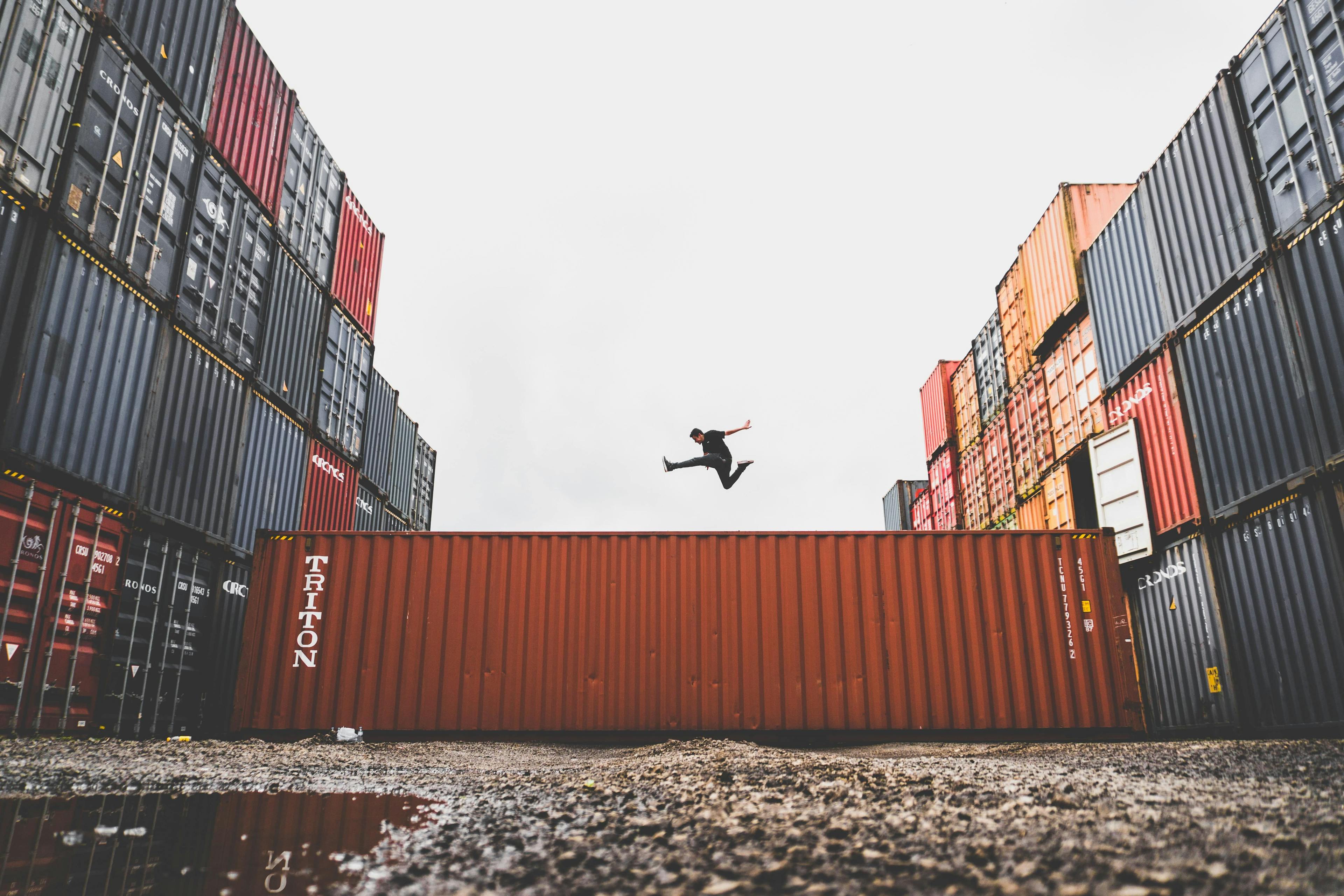 Taxes When Shipping From US
Of course, nothing comes remotely free when shipping, and you do have to pay taxes when shipping across the country. Since you will be shipping from outside of Canada, everything must clear customs before arriving at your doorstep. When at customs, they will decide if any duty or taxes are owed on the item you're shipping. 
If you are a bit unlucky and owe duty or taxes, you must pay them in full, or your item will not finish being shipped. The good news is that these taxes are usually inexpensive and won't break the bank. This is mainly due to two reasons: NAFTA made it so Canadian-made goods could be sold duty-free. The second is because of Section 321, which sets a threshold at $800, so if your imported item is less than $800, you won't pay taxes on it. 
The Cheapest Method To Ship From US To Canada
We talked about a few ways to get your product from the United States to Canada, but what does that look like cost-wise? By far, the most expensive route will be sea freight, but it might be the best option for the goods you're delivering. Let's break down the cheapest way to ship to Canada.
Express couriers are the best option when it comes to cheap freight. You can usually get something shipped for around $40, but everything depends on weight, speed, and where the item is going. If you need your product ASAP, usually, the rate will double in cost when you ship from the US to Canada. 
Truck freight is how 62% of goods come from the United States to Canada. When it comes to price, you have two options. A full truckload is when you take up the entire trailer, so if your load is bigger than six pallets, this is a better option. 
The other is an LTL, or less than a truckload. This is a portion of the truck being used, and the delivery time may be slower since the route will have more stops. Costs for utilizing a truck are anywhere from $0.10 to $0.75 per pound. This is still a cheaper way to ship to Canada. 
When it comes to air freight, weight and distance are your main factors. Cargo is priced per kilogram, and the larger your volume, the better your freight will be. Typically, the cost is $70 per kilogram when delivering via air, but if you ship 100 kilograms or more, the price drops to $9 per kilogram and even lower for 300 or more kilograms. 
Now our most expensive option, sea freight, is similar to truck freight. Sea freight has two options, full container and less than container load. A full container will cost between $2 and 3 thousand dollars and is cost-effective if you need a lot of space. LCL's minimum is one cubic meter, and you can save 40–60% the larger you go.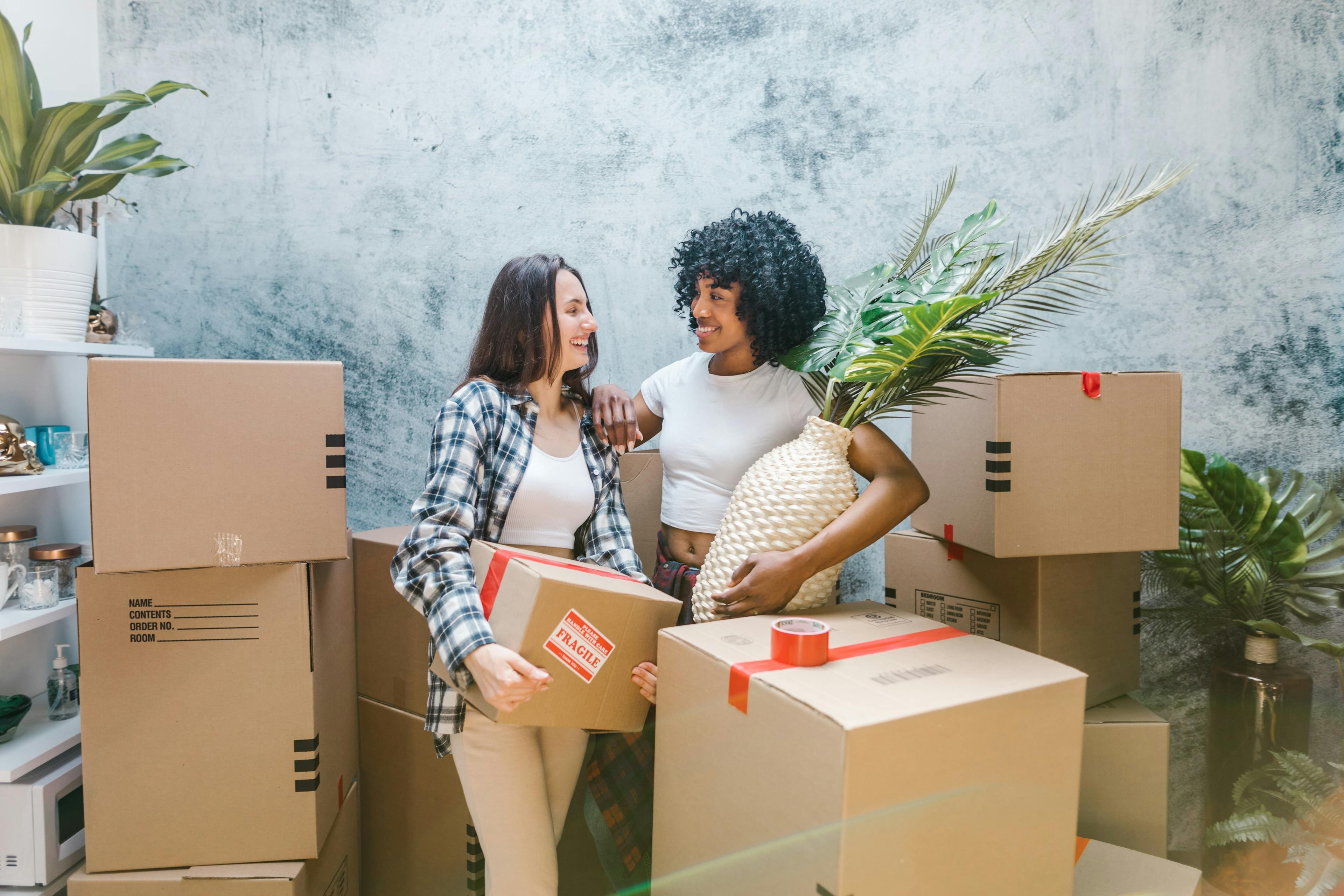 Quick Tips 
What did we learn from all this? 
-The bigger the load, the cheaper the freight to Canada 
-If you want not to pay taxes, make sure your item is less than $800
-For smaller packages and a fast turnaround time, choose an express courier
-Size and weight of your product are the key factors for freight cost
-Forwardme is your best option when shipping from the United States to Canada 
How Can Forwardme Help? 
Now, this all seems like a lot to take, right? Shipping from the United States to Canada can be a stressful process, which is why Forwardme wants to help.
Forwardme is the cheapest way to shipping your goods from the US to Canada. When you started your shopping journey, you might have wondered how much it cost to ship with Forwardme, but that isn't a problem. 
You can easily shop for whatever you want on Forwardme, and they'll do the rest of the hard work for you. Shipping is quick, easy, and cheap when you choose to go with Forwardme for your international shipping. We look for the best cost and the best way to safely get your items to you when you need them. 
The best part is that Forwardme can even have a personal shopper ready to help you whenever you need it.
So what are you waiting for? Head over to Forwardme for all your shipping needs when shipping to Canada.