When living in Qatar, you might wonder how to get some of your favorite items from the United States. While some hoops need to be jumped through to get your package delivered to Qatar, it isn't impossible. 
In this guide, we are going to break down the cheapest ways to shop from the US to Qatar and how to shop from the US to Qatar. With the help of Forwardme.com, everything will be easier.
How to ship Qatar from the US fast?
Shipping to Qatar with Forwardme is a very simple process. Head over to Forwardme and choose a plan that works best for your shipping lifestyle. From there, you'll gain a US address where you can send all your packages when purchasing in the United States. Once your packages are shipped, Forwardme will use shipping services depending on your choice to get the package to your doorstep in Qatar.
The process is simple and easy, and Forwardme.com is there the entire time to help you along the way. Now, when you ship from the US to Qatar, you have to worry about duty and tax. If you're shipping to Qatar, you will have to pay duty and tax on every package that is sent. The current rate is 5% for general cargo items. You can head to Qatar's government website to see more about what is involved with duty and tax on your shipments. 
You can pop onto the Forwardme website to help calculate the price of shipments you will have to pay before having them shipped to you. You will have to declare the value of your items and from there get your fees and shipping cost. Items like mobile phones, tablets, computers, and cameras all have a 0% duty and tax fee, so keep that in mind when shopping. 
Qatar also has some regulations on what isn't allowed into the country when you ship from the US. Some items include spices, herbal teas, fireworks, alcohol, radioactive material, and more. You can get the complete list on Qatar's imports and exports website. 
Forwardme will also handle the paperwork that is needed to get your shipment to you quickly. These items include a commercial invoice, a tax document, shipping labels, and a battery statement.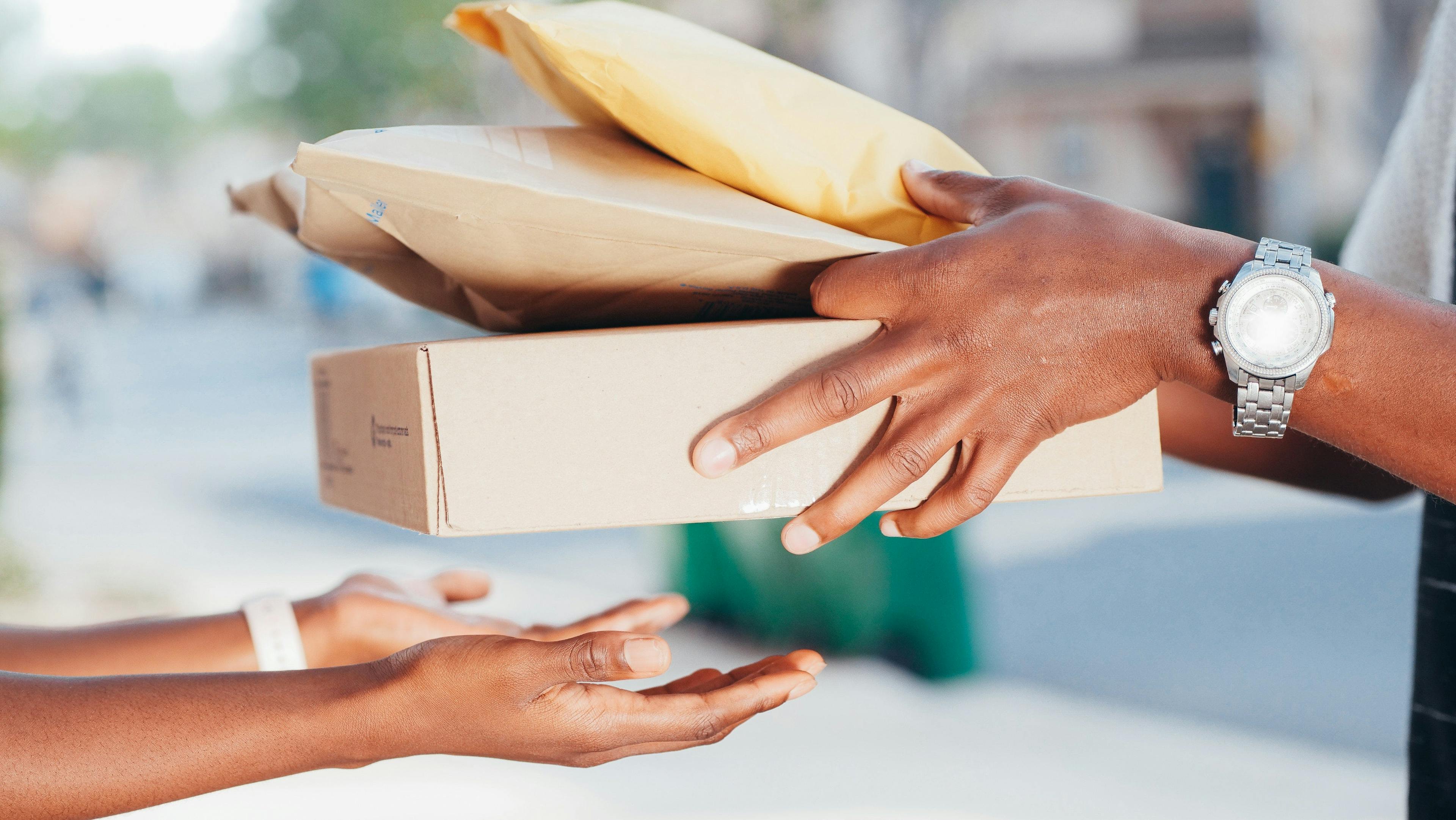 What carriers ship to Qatar?
You may wonder if companies like FedEx, UPS, or DHL ship to Qatar. The good news is that numerous carriers ship to Qatar, but the bigger question is: how much will it cost? When you decide to use one of these carriers to ship from the US to Qatar, you're looking at anywhere from $30 to $600 to get your items to you. The larger the package, the more money you will spend on shipping. 
To help estimate the shipping cost and see what you're going to spend, you can use the shipping calculator that Forwardme offers to see what you'll spend. You will need the weight and dimensions of your package to get a rough estimate of your cost. With our shipping calculator, you can easily see the shipping cost from the US to Qatar. 
The bottom line is, that the average shopping cost from the US to Qatar is around $30.50 and that it takes around 5 business days. Here are all the carriers you can use to ship from the US to Qatar.
FedEx Economy shipping to Qatar starts at $30.48
FedEx Priority shipping to Qatar starts at $34.01
DHL Express shipping to Qatar starts at $30.33
How long does shipping take?
When shipping from the US to Qatar, it can take anywhere from 5 to 15 business days. There are a lot of factors that go into shipping from the US to Qatar, including being held at customs. With Forwardme you can easily choose the fastest and cheapest shipping rates to Qatar. 
If you go with other carriers like FedEx or DHL, they have their own individual timeline for the shipments and how long it takes to get there. UPS, FedEx, DHL, and USPS all have options to add tracking to your package as well. 
Does Amazon ship to Qatar? 
We all love a good Amazon fix, and while the Seattle-based company is easy to ship to within the United States, shipping to Qatar might be a different question. The good news is that Forwardme has all your shipping needs, from Amazon to Qatar. When you're browsing Amazon, you need to make sure to filter out USA-only items that cannot be shipped to Qatar. They have a specific website to make that simpler for you as well. 
If that is too much of a hassle, you can use the Forwardme package forwarding system and shop to your heart's desire on Amazon. When it is time to checkout, you can use the new US-based address you get from Forwardme.com and have your packages shipped there, which we can forward to you easily. 
6 quick shipping tips 
Here are six quick tips to get your packages easily delivered from the US to Qatar. 
Properly fill out the customs form
Package your items correctly for safe travel
Consolidate your items into one package
Request tracking if possible
Pay your duty and tax before the shipment 
Use Forwardme.com package service for a speedy and inexpensive shipment 
The bottom line
Make your life easier when it comes to shipping from the US to Qatar by signing up for Forwardme services. With us, you don't have to worry if FedEx ships to Qatar, and you'll get the cheapest shipping cost out there.
Take advantage of our Personal Shopper tool and buy anything from the US without the fear of having your card declined. Our services can buy anything on your behalf and send your package to your door at the best rates.