In the burgeoning era of e-commerce, consumers around the globe are increasingly seeking efficient, hassle-free ways to purchase from their preferred brands in the United States and get those goods delivered right to their doorsteps, regardless of where they live. This comprehensive guide is dedicated to individuals who are intrigued by the idea of shopping from the US and shipping to Qatar. We'll walk you through the process, demonstrating how you can navigate this seamlessly and economically using Forwardme, a reliable and trusted international shipping partner.
Shipping timeframes of couriers
Let's dive into one of the most critical aspects: delivery time. When shipping your packages from the US to Qatar, the timeframe can differ based on the courier service you choose. FedEx Eco, renowned for its reliable and efficient service, typically takes about 5-8 business days to deliver your package. On the other hand, if you're looking for a quicker delivery, FedEx Priority is your go-to option, with a delivery timeframe of 2-4 business days. DHL Express, true to its name, is known for rapid delivery times, usually delivering within just 1-3 business days. All these couriers ensure your package's safe and timely shipping from the US to Qatar.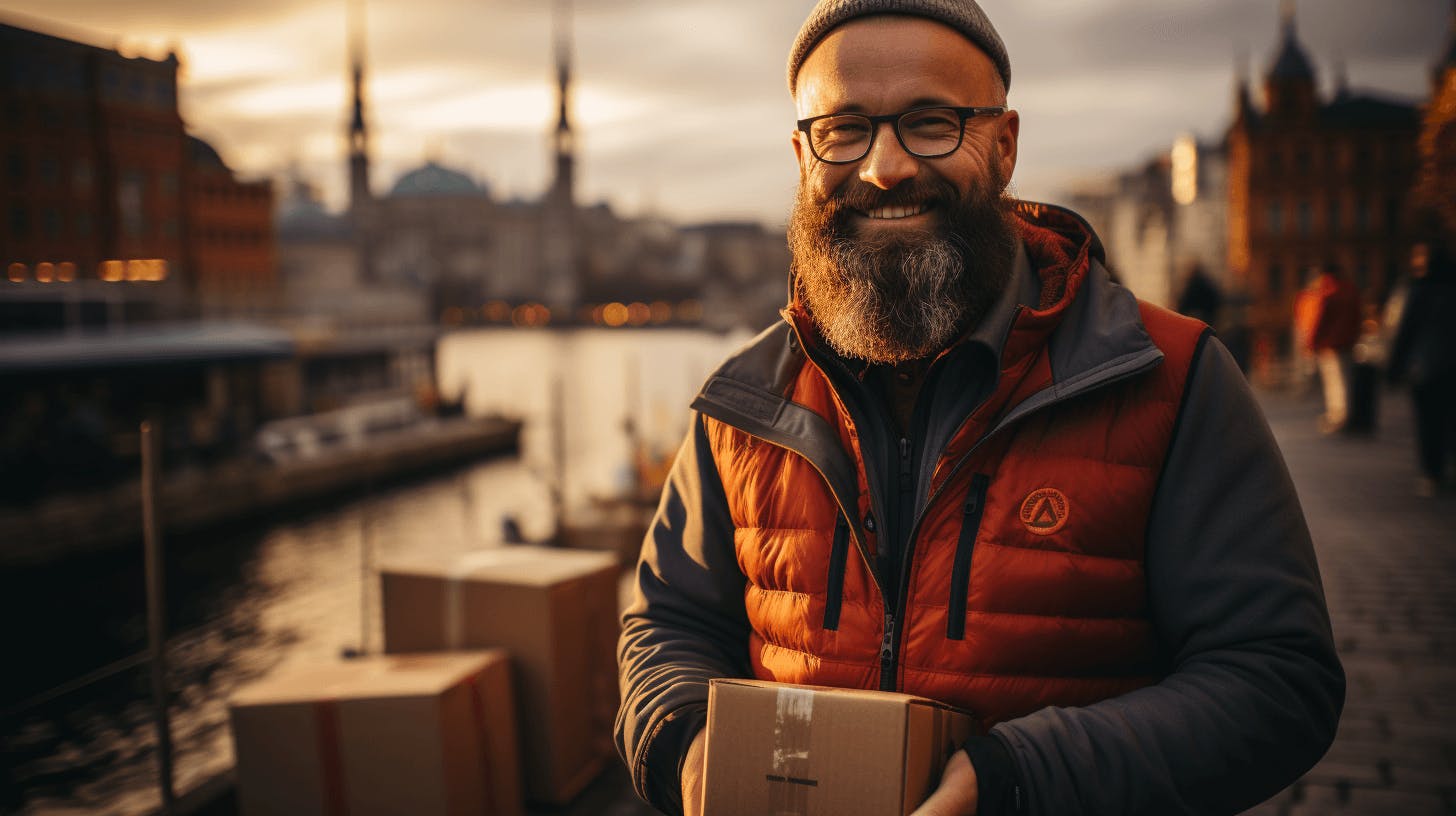 Cost of shipping to Qatar
One of the significant challenges that international shoppers often face is the high cost of shipping. Shipping to Qatar from the US can sometimes burn a hole in your pocket due to fluctuating costs based on factors like package weight, dimensions, and destination. Shipping costs start from $70, however, this is where Forwardme steps in to save the day.
With Forwardme, the cost of shipping can be significantly lower than other options, allowing you to save considerably on shipping charges. This makes your US online shopping experience not only more exciting but also more affordable and cost-effective. With Forwardme services you can start shipping your packages at a cost of $33.34!
Forbidden items to ship to Qatar
When you're planning to ship internationally, being cognizant of the local customs rules and regulations is a must. Shipping to Qatar involves certain restrictions; for instance, import of items like alcohol, pork products, counterfeit goods, materials depicting nudity, or anything deemed offensive to Islamic teachings and values is strictly prohibited. Thus, having this knowledge beforehand is crucial while shopping from the US to prevent any potential complications.
Customs rules and regulations
Now, let's understand the duties and taxes of Qatar that come into play during international shipping. The Qatar Customs Authority oversees the import of goods and applies duties and taxes based on the type and value of the goods.
The average duty rate while importing goods from the US to Qatar hovers around 5%. However, there can be exceptions, and additional costs may apply depending on the product type. Significantly, Qatar maintains a de minimis value of QAR 3,000, below which duties and taxes do not apply. It is essential to know these details before shopping to calculate the total cost accurately.
Shipping to Qatar with Forwardme
Here comes the exciting part: Forwardme makes the entire process of how to shop from the US to Qatar super smooth and straightforward. Forwardme provides a plethora of services, including handling the paperwork, consolidating multiple purchases into one package, offering cheap shipping rates, and much more. Moreover, Forwardme even allows you to enjoy tax-free shopping in the US, further enhancing your shopping experience. They provide a free US address for you to use, making the process even more convenient and streamlined.
So, wondering how to ship Qatar from the US using Forwardme? The process is simple. Sign up on the Forwardme website, get your unique US address, start shopping from your favorite US online stores, and have your purchases shipped to your Forwardme address. Once your items reach the Forwardme warehouse, they will handle everything from there, ensuring a hassle-free shipping experience.
With this detailed guide, shopping from the US and shipping to Qatar should now be a breeze for you. Forwardme aims to make your Qatar shipping from the US experience as effortless as possible. So, gear up for a smooth and cost-effective international shopping spree!
Remember, always stay informed about your local region's shipping and customs regulations, as they may vary and are subject to changes. This blog serves as a guide and does not constitute legal advice.