The holidays are quickly approaching, and that means one thing: the Black Friday 2023 sales event is almost here. Get ready for doorbusters and online deals. Get ready for the biggest shopping event of the year, where incredible deals and discounts await on a wide range of products. This year's holiday shopping season, including Black Friday, is expected to be even bigger and better than ever before, with shoppers anticipating massive savings on popular brands and must-have items. Get ready for doorbusters and online deals during the holiday season.
Black Friday has become synonymous with unbeatable bargains and frenzied shopping sprees. It's a day when retailers offer jaw-dropping discounts that can't be found any other time of the year. Whether you're looking for electronics, fashion, home appliances, or anything in between, Black Friday 2023 will have something for everyone. So mark your calendars and prepare yourself for an unforgettable shopping experience. On Black Friday 2023, take a look at the sale of the year. You can shop from the US and have your purchases shipped internationally right to your doorstep without any hesitation, no matter where you live!
Top Retailer for Black Friday 2023: Walmart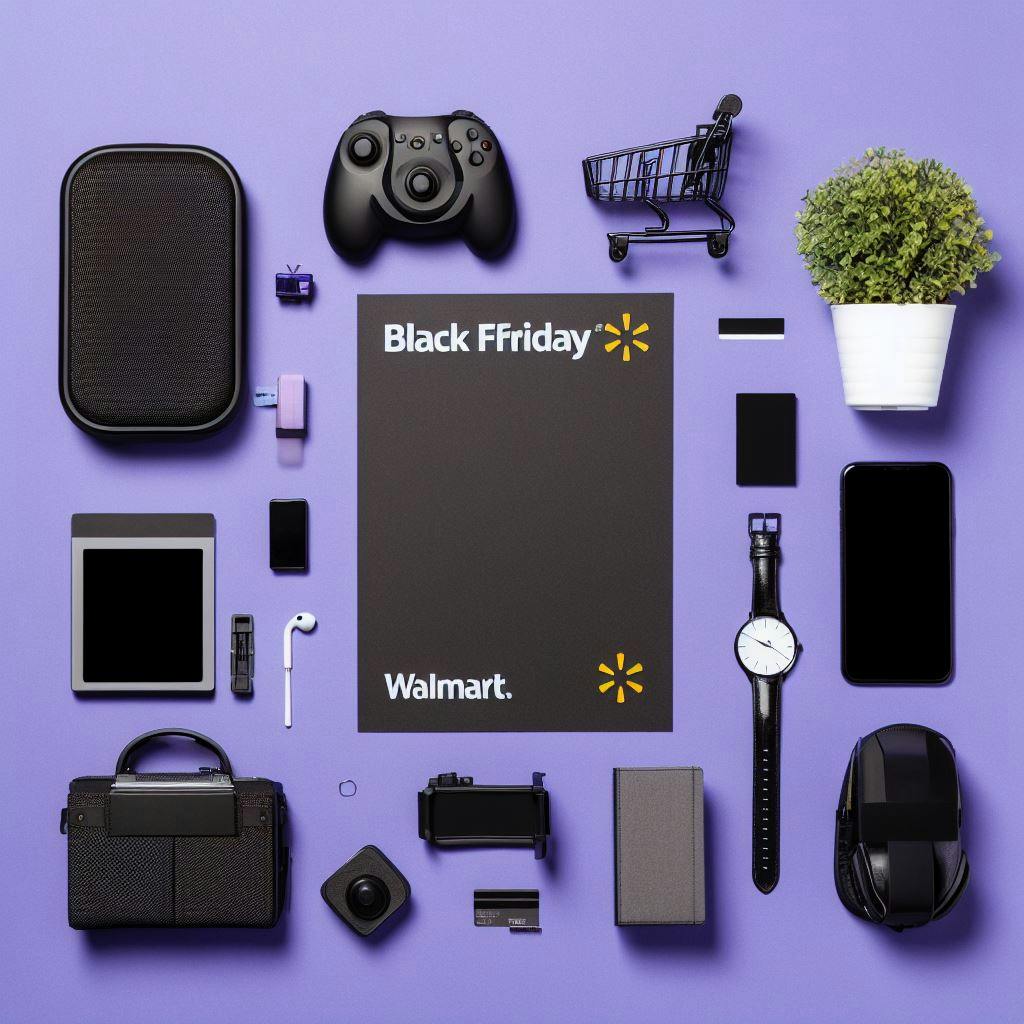 Walmart is the top retailer for Black Friday 2023 because of its extensive product selection, competitive prices, and convenient shopping experience. With a wide range of products available, customers can find everything they need in one place. Additionally, Walmart's commitment to offering low prices ensures that shoppers can buy the best deals during the Black Friday sales every year. Lastly, Walmart's convenient locations and online shopping options make it easy for customers to access their favorite deals without any hassle. Whether it's the best buy of the day or the sale of the year, Walmart has you covered.
Extensive Product Selection
Walmart is the ultimate destination for Black Friday shoppers, and it's not hard to see why. One of the main reasons people flock to Walmart during this shopping extravaganza is its extensive product selection. Whether you're looking for electronics, home appliances, clothing, toys, or anything in between, Walmart has got you covered. With a wide range of options available, you'll be spoiled for choice.
Incredible Discounts and Doorbuster Deals
When Black Friday rolls around this year in 2023, you can expect an incredible sale with amazing discounts and doorbuster deals at Walmart. It's the perfect time to buy! This retail giant knows how to entice shoppers with irresistible offers that are hard to resist, making it the perfect place to buy during their annual sale. From jaw-dropping price cuts on popular items to exclusive limited-time promotions, Walmart ensures that customers can buy at the best prices during this year's sale.
Here are some examples of the amazing deals you might find at Walmart on Black Friday in 2023. Don't miss out on the opportunity to buy incredible products at unbeatable prices.
Up to 50% off on select electronics such as TVs, laptops, and smartphones.
Doorbuster discounts on popular toys and games.
Special pricing on home appliances like refrigerators and washing machines.
Price Match Guarantee
Another reason why Walmart is a top retailer for Black Friday is its price match guarantee, making it the perfect place to buy items at the best prices of the year. During Black Friday sales, you can buy the same product from another retailer at a lower price and Walmart will match that price. This offer is valid for one year. This ensures that you get the best possible deal without having to worry about missing out on savings by shopping elsewhere throughout the year.
Convenience and Accessibility with Online Shopping Options
In addition to its brick-and-mortar stores, Walmart also offers convenient online shopping options. This allows shoppers to take advantage of Black Friday deals every year from the comfort of their own homes. You can browse through a vast selection of products, compare prices, and make purchases with just a few clicks. With the option for in-store pickup or fast home delivery, Walmart makes it easy for everyone to participate in the Black Friday frenzy.
Here are some benefits of shopping online at Walmart during Black Friday:
Avoid long lines and crowded stores.
Compare prices and read customer reviews before making a purchase.
Enjoy the convenience of doorstep delivery or quick pickup.
Black Friday 2023 is bound to be an exciting time for shoppers, and Walmart is undoubtedly a retailer that should be on your radar. With its extensive product selection, incredible discounts, price match guarantee, and convenient online shopping options, Walmart provides everything you need to make the most out of this annual shopping event.
Early Deals and Upcoming Sales for Black Friday 2023 from Walmart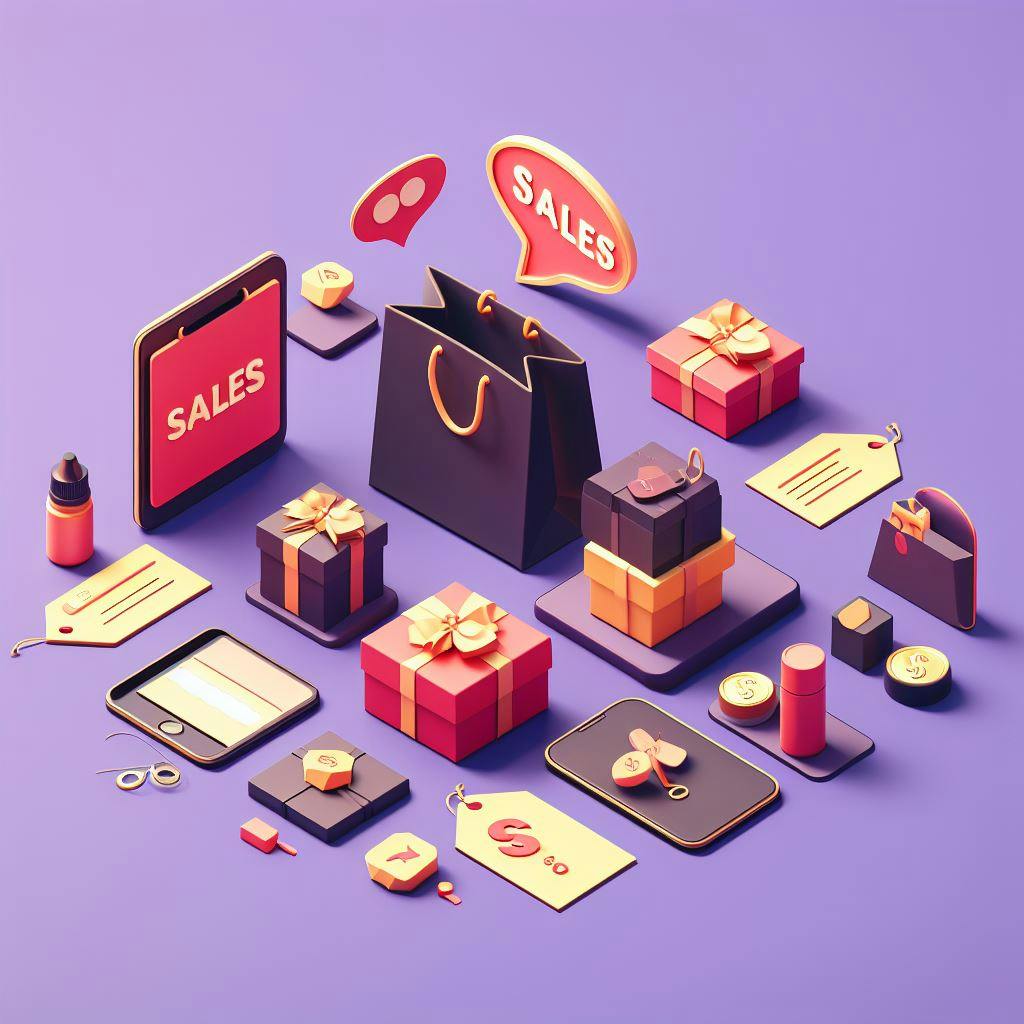 If you're a savvy shopper looking to score some amazing deals, then you definitely don't want to miss out on the early deals and upcoming sales for Black Friday 2023 from Walmart. Known for its incredible discounts during this sales event, Walmart is the place to be.
Walmart's Early Deals Leading up to Black Friday
Walmart has a reputation for offering early deals in the weeks leading up to Black Friday. This means that you don't have to wait until the big day itself to start saving money. By keeping an eye out for these early deals, you can get a head start on your holiday shopping and snag some fantastic bargains before anyone else.
Stay Updated with Walmart's Upcoming Sales
To make sure you don't miss out on any of Walmart's upcoming sales, it's important to stay updated with their latest promotions and discounts. One way to do this is by signing up for their newsletter or following them on social media. By doing so, you'll be among the first to know about exclusive pre-Black Friday offers and limited-time promotions.
Exclusive Pre-Black Friday Offers
By taking advantage of exclusive pre-Black Friday offers from Walmart, you can save even more money on your purchases. These offers are often available online and in-store, giving you the flexibility to shop in whichever way suits you best. Whether it's electronics, home appliances, toys, or fashion items, there will be plenty of options available at discounted prices.
Limited-Time Promotions and Discounts
During Black Friday 2023, Walmart will be offering various limited-time promotions and discounts that are too good to pass up. From doorbuster deals that only last for a few hours to flash sales with huge price reductions, there will be plenty of opportunities for you to snag incredible bargains. By keeping an eye on Walmart's website or visiting their stores, you'll be able to take advantage of these time-limited offers.
Best Walmart Laptop and TV Deals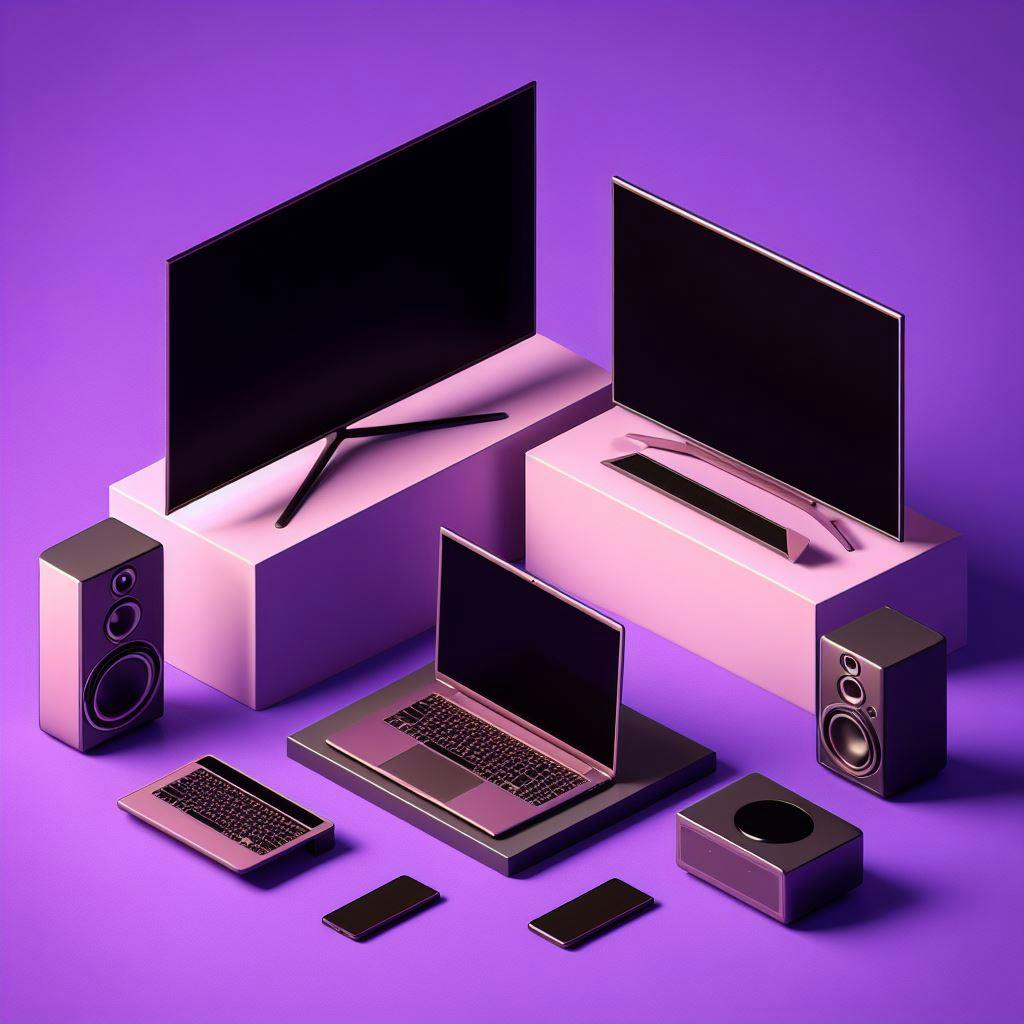 If you're on the hunt for unbeatable prices on laptops and TVs, look no further than Walmart's Black Friday sale. This is the time to upgrade your tech game with amazing deals on laptops and top-brand TVs that will leave you in awe.
Find unbeatable prices on laptops during Walmart's Black Friday sale
Walmart knows how important it is to have a reliable laptop, whether it's for work or play. That's why they offer great deals on a wide range of laptops during their Black Friday sale. You can find high-performance laptops perfect for gaming, streaming, or any other task you throw at them. From budget-friendly options to top-of-the-line machines, there's something for everyone.
Here are some key features of the laptop deals you can expect:
Variety: Walmart offers a variety of laptop brands and models to choose from, ensuring that you find the perfect fit for your needs.
Performance: Whether you need a laptop for basic tasks like web browsing and word processing or require a powerhouse machine for video editing or gaming, Walmart has got you covered.
Affordability: With special discounts during their Black Friday sale, you can score an incredible deal on a quality laptop without breaking the bank.
Upgrade your entertainment system with discounted TVs from top brands at Walmart
Black Friday is also an excellent time to enhance your entertainment experience by snagging a discounted TV from Walmart. They offer an impressive selection of TVs from top brands like Samsung, LG, Sony, and more. Whether you're looking for a small TV for your bedroom or want to go all out with a big-screen masterpiece for your living room, Walmart has got what you need.
Here are some reasons why Walmart's TV deals stand out:
Size options: From compact models to massive screens measuring over 70 inches diagonally, there are plenty of size options available to suit your space and preferences.
Picture quality: Walmart's TVs come with various display technologies, including 4K Ultra HD, HDR, and OLED, ensuring stunning visuals and vibrant colors for an immersive viewing experience.
Smart features: Many of the discounted TVs at Walmart are equipped with smart features, allowing you to stream your favorite shows and movies directly from popular apps like Netflix or Hulu.
Discover great deals on high-performance laptops perfect for work or play at Walmart
Walmart's Black Friday sale is the ideal opportunity to find a high-performance laptop that can handle all your work tasks or provide an exceptional gaming experience. Whether you're a student, professional, or avid gamer, there are great options available to cater to your specific needs.
Here are some top reasons why Walmart's laptop deals are worth considering:
Powerful specifications: The laptops on offer feature impressive processors, ample RAM, and spacious storage options to ensure smooth multitasking and seamless performance.
Versatility: You can find laptops that excel in various areas such as productivity, creativity, gaming, or portability. Choose the one that suits your lifestyle best.
Reliable brands: Walmart partners with trusted laptop manufacturers like HP, Dell, Lenovo, Acer, and ASUS to bring you reliable devices with excellent customer support.
Score amazing savings on big-screen TVs that will enhance your viewing experience
If you've been dreaming of a larger-than-life TV screen for a truly cinematic experience at home, now is the time to make it happen. Walmart's Black Friday sale offers incredible discounts on big-screen TVs that will take your viewing pleasure to new heights.
Here's what makes Walmart's TV deals stand out:
Immersive entertainment: With a large-screen TV from Walmart, you can create a theater-like atmosphere right in your living room. Enjoy movies, sports events, or gaming sessions like never before.
Affordability: Despite their impressive size, Walmart's big-screen TVs come at discounted prices during Black Friday, allowing you to save a significant amount of money while still getting the TV of your dreams.
Tips for Navigating Black Friday 2023
Planning ahead is key. By following these tips, you can navigate the hustle and bustle of the shopping frenzy and snag some great deals.
Plan ahead with a shopping list
Before heading out on your Black Friday adventure, take some time to make a list of the items you want to purchase. This will help you stay focused and avoid getting sidetracked by impulse buys. Be specific about what you're looking for, whether it's a new TV, laptop, or clothing item. Having a clear plan in mind will save you time and prevent any unnecessary stress.
Utilize online resources
Navigating crowded stores during Black Friday can be overwhelming. Luckily, there are plenty of online resources available to help make your shopping experience smoother. Many retailers provide store maps on their websites that show where each department is located. Familiarize yourself with these maps beforehand so that you know exactly where to go once you're inside the store.
Take advantage of mobile apps
In this digital age, mobile apps have become indispensable tools for savvy shoppers. Downloading apps from your favorite retailers can give you access to exclusive discounts and real-time updates on deals. These apps often send push notifications when new offers become available or when certain items are running low in stock. By staying connected through mobile apps, you'll never miss out on an amazing deal.
Navigating Black Friday 2023 doesn't have to be overwhelming if you plan ahead, utilize online resources, stay calm, and dress comfortably. By following these tips, you'll be well-prepared to tackle the sales and snag some incredible deals!
Online Black Friday Shopping Tips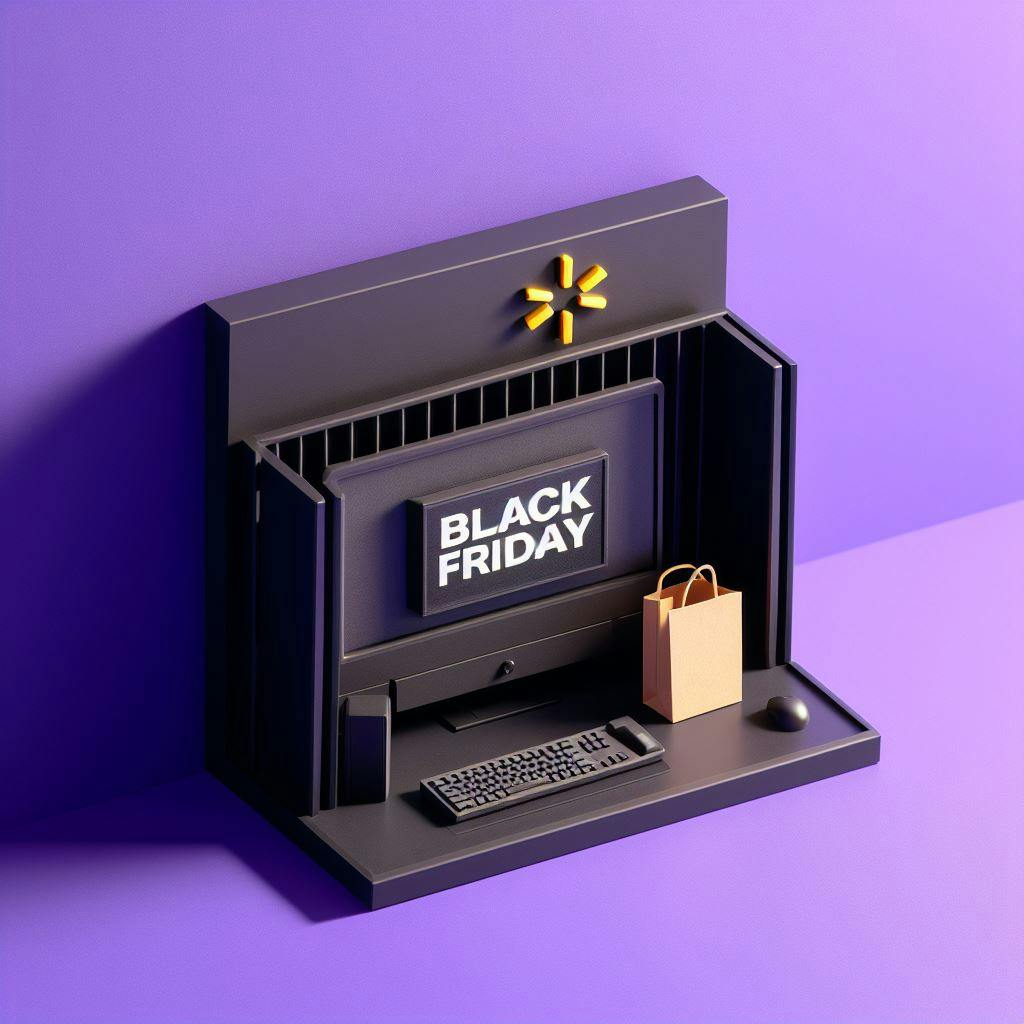 Looking to score some amazing deals without leaving the comfort of your home? Well, you're in luck because online shopping during Black Friday is the way to go! Here are some tips to help you make the most out of your online shopping experience and snag those incredible deals.
Shop from the Comfort of Your Home
Say goodbye to long lines and crowded stores! With online Black Friday shopping, you can browse and shop from the cozy confines of your home. No need to brave the chaos or worry about finding a parking spot. Simply grab your laptop or smartphone, kick back on your couch, and start filling up that virtual cart!
Compare Prices for the Best Deals
One of the greatest advantages of online shopping is that you can easily compare prices across different websites. Before making a purchase, take a few extra minutes to check if other retailers are offering better prices. You might be surprised at how much you can save just by doing a quick search.
Make Use of Coupon Codes and Promotional Offers
Online retailers often offer exclusive coupon codes and promotional offers during Black Friday sales. Keep an eye out for these special discounts as they can help you save even more money on already discounted items. Look for codes on retailer websites, social media platforms, or sign up for newsletters to receive exclusive deals straight to your inbox.
Be Mindful of Shipping Deadlines
While online shopping offers convenience, it's important to be mindful of shipping deadlines during the holiday season. Make sure you check estimated delivery times and factor them into your purchasing decisions. You don't want to end up with gifts arriving after Christmas! Consider opting for expedited shipping if necessary.
Stay Alert for Doorbusters and Limited-Time Deals
Black Friday is notorious for its doorbuster deals and limited-time offers. These are usually deeply discounted items that sell out quickly. Keep an eye out for flash sales or time-limited promotions and be ready to click that "Add to Cart" button as soon as the deal goes live. Set up alerts or notifications from your favorite retailers so you don't miss out on these incredible savings.
Enjoy Hassle-Free Checkout
Online shopping offers a streamlined checkout process, making it quick and easy to complete your purchases. Simply add your desired items to the cart, enter your shipping and payment information, and voila! You're done. No need to wait in long lines or deal with crowded stores. Plus, many online retailers offer secure payment options for added peace of mind.
Take Advantage of Online Retailers
Black Friday isn't just limited to brick-and-mortar stores anymore. Many online retailers participate in this shopping extravaganza by offering their own exclusive deals and discounts. Don't limit yourself to one website - explore different online retailers to find the best prices on the items you want.
Shop from US, ship internationally with Forwardme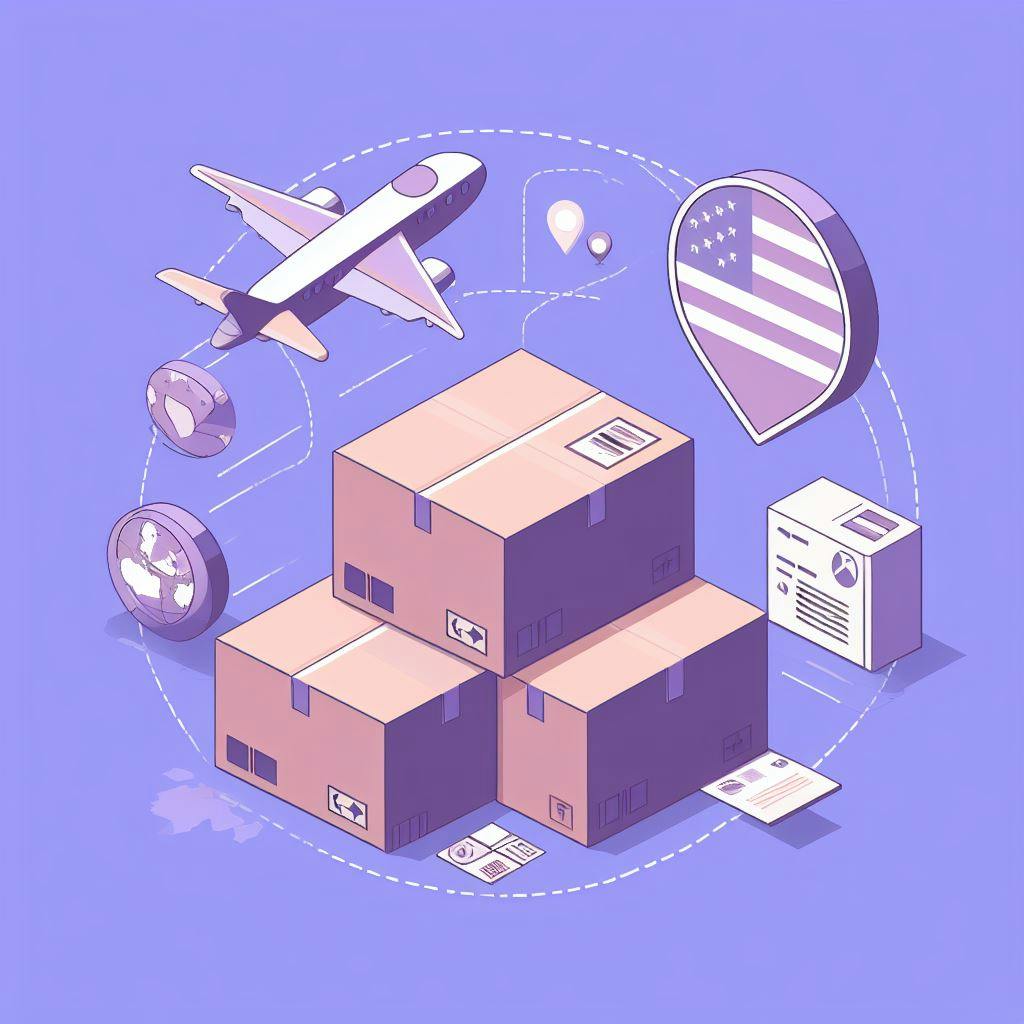 Forwardme is your go-to solution for international shoppers who want to take advantage of the best deals and products available in the United States. With Forwardme, you can shop from popular US retailers like Walmart and have your purchases shipped worldwide.
Access exclusive deals and products
One of the major benefits of using Forwardme is gaining access to exclusive deals and products that may not be available in your country. Many US stores offer special promotions and discounts during Black Friday, making it an ideal time to shop for electronics, fashion items, home goods, and more. By utilizing Forwardme's services, you can tap into these amazing deals and get your hands on products that might otherwise be out of reach.
Simplify international shipping
International shipping can often be a complex process with various logistics involved. However, with Forwardme as your trusted forwarding service, you can simplify this entire process. Once you've made your purchase from a US store through Forwardme's platform, they will handle all aspects of shipping for you. From consolidating multiple packages into one shipment to providing tracking information every step of the way, Forwardme ensures a seamless experience.
Expand your shopping options
By shopping through Forwardme, you open up a whole new world of possibilities. Whether it's limited edition items or niche brands, Forwardme allows you to explore a wider range of options and make purchases from your favorite US stores without any limitations.
Cheap Shipping Rates
Forwardme revolutionizes the international shopping experience by offering remarkably cheap shipping rates. This allows for a cost-effective way to get products from the US to your doorstep, regardless of where you live. With Forwardme, the dream of accessing the vast US market without the accompanying high shipping costs becomes a reality. They leverage bulk shipping discounts and efficient logistics to ensure that customers enjoy lower rates without compromising on service quality.
Handling All Paperwork
The often daunting task of handling customs paperwork and import regulations is made effortless with Forwardme's expertise. Customers no longer need to be versed in the intricate details of international shipping regulations. Forwardme takes the helm, managing all necessary documentation, ensuring that your packages comply with local laws and regulations, and smoothing out the customs process. This meticulous attention to detail prevents unexpected delays and additional fees, providing peace of mind to customers.
Personal Shopper Service
Forwardme goes beyond merely shipping your items – they offer a Personal Shopper service that elevates your shopping experience to new heights. If you encounter any hurdles while trying to make a purchase – be it payment issues or a store's reluctance to ship to forwarding services – Forwardme's personal shopper can step in. This service acts as your proxy, purchasing items on your behalf and ensuring that you don't miss out on the products you desire, even when faced with international shopping barriers.
Consolidating Packages
One of the standout services that Forwardme offers is package consolidation, a feature that smart shoppers find indispensable. By combining multiple orders into a single shipment, Forwardme significantly reduces your international shipping costs. This service is particularly beneficial for those who frequent multiple online stores; Forwardme will collect all your purchases, repack them efficiently, and send them to you in one convenient package. This not only saves on shipping but also minimizes the environmental impact by reducing packaging waste, reflecting a commitment to both the customer's wallet and eco-friendly practices.
Congratulations! You're now armed with all the essential information you need to conquer Black Friday 2023 like a pro. From the top retailer to early deals and tips for navigating the shopping frenzy, we've covered it all. Walmart emerges as our top pick for Black Friday 2023, offering unbeatable deals on laptops, TVs, and much more. Whether you plan to shop online or brave the in-store chaos, Walmart has got you covered. So mark your calendars, set your alarms, and get ready to snag those incredible savings, shop from US, and ship internationally!
Your questions about Black Friday deals of Walmart,