Zara, the renowned fashion retailer, has established a strong presence in the United States with its extensive network of stores. The brand's extensive online distribution system, which enables customers across the nation to conveniently access Zara's full collection, further increases its popularity. With a focus on trendy fashion items, Zara ensures that shoppers can easily browse and purchase their desired products from anywhere in the US. This seamless integration of physical stores and online availability provides customers with a diverse range of options for their fashion needs.
We will also tell you how you can ship Zara US products from the USA to your country smoothly and cheaply with Forwardme. Let's get started!
Explore Zara Home's Official Website in the US - Showcasing Offerings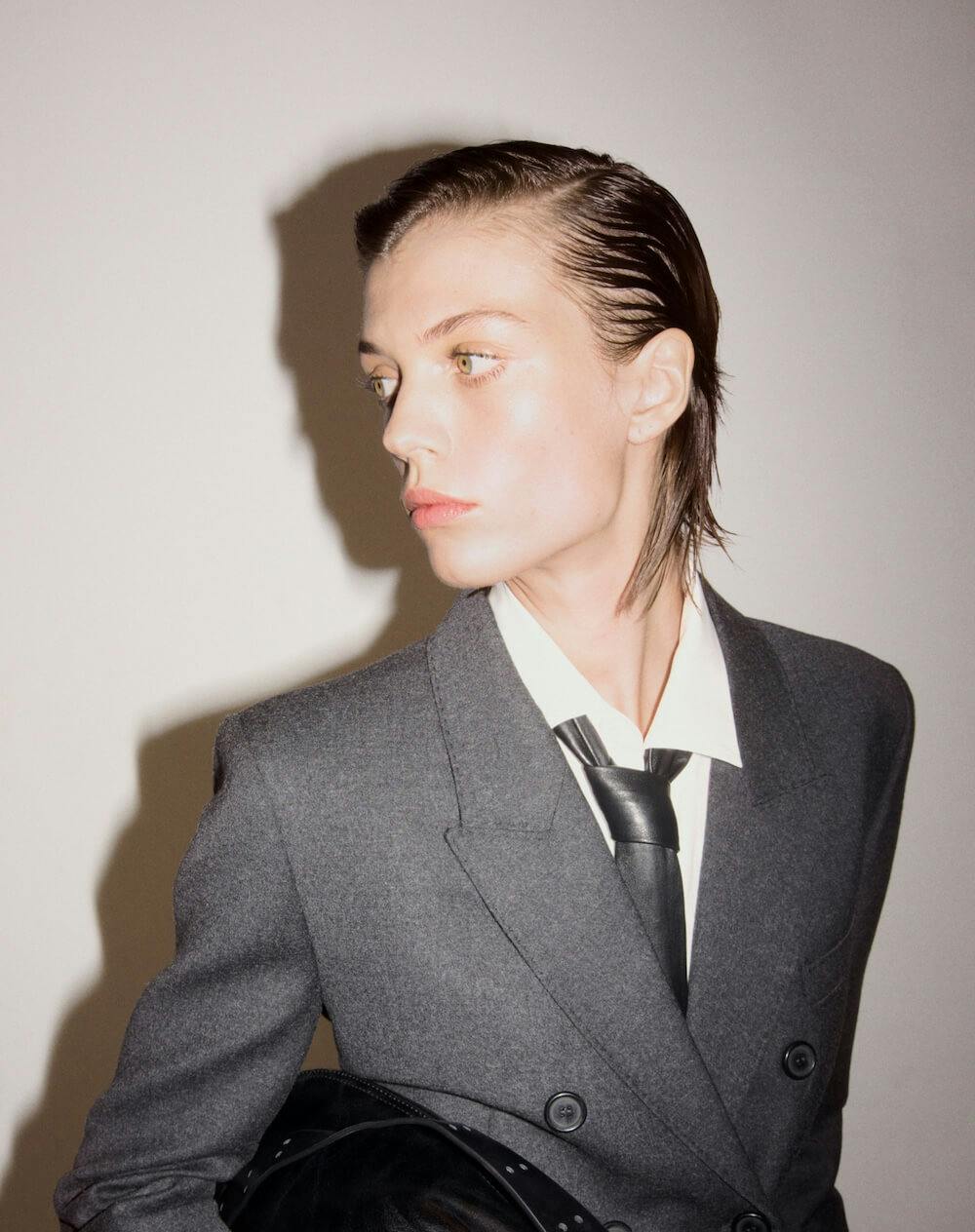 Zara Home's official website is a treasure trove of stylish home decor and furnishings that can add a touch of elegance to any living space. For customers in the US, this online platform provides an opportunity to explore and purchase from Zara Home's extensive collection without leaving the comfort of their homes. By ordering great products from America, you can transform your home into a wonderful living space from end to end.
Wide Range of Stylish Designs
Zara Home's website showcases an impressive array of designs that cater to different tastes and preferences. Whether you're looking for modern minimalism, rustic charm, or eclectic patterns, Zara Home has something for everyone. From sleek furniture pieces to eye-catching decorative accents, their products are designed with attention to detail and quality craftsmanship.
Extensive Collection Available Online
With just a few clicks, customers outside the US can now access Zara Home's extensive collection online and conveniently shop and ship from the US. From essential bedding items like duvet covers and sheets to stylish kitchenware such as dinnerware sets and glassware, Zara Home offers a wide range of home decor options to help you create an inviting and trendy living space. Whether you want to add a touch of elegance to your bedroom or upgrade your kitchen essentials, Zara Home has everything you need to transform your home into a stylish haven.
Elevate Your Living Space
Zara Home understands that your living space should reflect your personal style and provide comfort. That's why they offer chic options that allow you to elevate your home decor game effortlessly. Whether revamping your bedroom, updating your bathroom, or adding flair to your living room, Zara Home has the perfect pieces to help you achieve your desired aesthetic.
Pros:
Convenience: Shopping on Zara Home's official website allows customers in the US to browse through their extensive collection at any time and from anywhere.
Variety: With its wide selection of designs and products, Zara Home caters to diverse tastes and preferences.
Quality: Zara Home is known for its commitment to quality craftsmanship, ensuring that its products stand the test of time.
Cons:
Limited sensory experience: One downside of online shopping is that you can't see or touch the products before buying them. This is a problem for things like clothes, furniture, and electronics, where trying them out is important..
Lack of personal interaction: Online shopping doesn't have salespeople to help you, like in stores. So, you might not get personalized advice or help finding the right product. Also, it could take longer to get answers or help with any questions or problems you have.
Zara Women's Clothing Sale: Up to 90% Off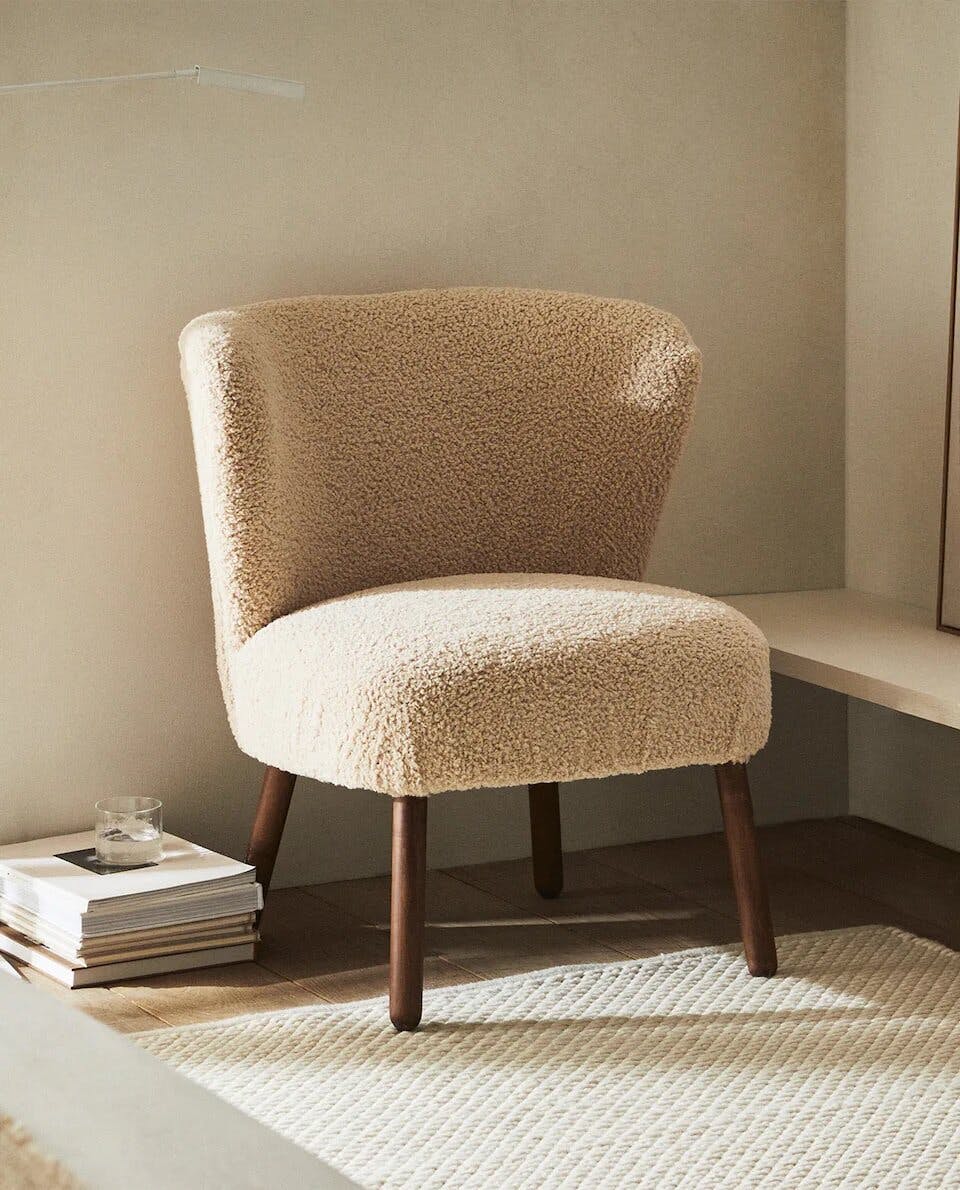 Looking to revamp your wardrobe without breaking the bank? Well, you're in luck because Zara's got you covered with their incredible women's clothing sale events. Get ready to snag some amazing deals on fashionable pieces that will have you looking stylish without emptying your wallet!
Take advantage of incredible discounts on women's clothing at Zara's sale events.
Zara is known for its trendy and fashion-forward clothing, and when they have a sale, it's time to get excited! During these sale events, you can find jaw-dropping discounts of up to 90% off. That means you can score some seriously stylish pieces at a fraction of the original cost. Whether you're in need of a new dress for a special occasion or want to update your everyday wardrobe with some chic tops and bottoms, Zara has got it all.
"
Forwardme.com will always be there to help you order the wide range of products you want from Zara US. With affordable courier rates, you can have any item shipped to any country in the world.
"
With discounts of up to 90% off, you can find great deals on fashionable pieces.
Imagine snagging that cute shirt or those trendy jeans you've been eyeing for months at an unbelievable price. Well, with Zara's sale events, that dream can become a reality. From dresses and skirts to blouses and outerwear, there is something for everyone at these sales. You'll be able to fill your closet with high-quality garments that are not only stylish but also affordable.
Don't miss out on the opportunity to update your wardrobe with affordable yet trendy clothing.
One of the best things about shopping at Zara during their sale events is that you don't have to compromise style for affordability. Their collections are always on-trend and cater to various fashion tastes. So whether you prefer classic pieces or love experimenting with bold prints and colors, Zara has options galore. And the best part? You won't have to break the bank while updating your wardrobe.
Discover Zara's Latest Collection for Men: Online Exclusive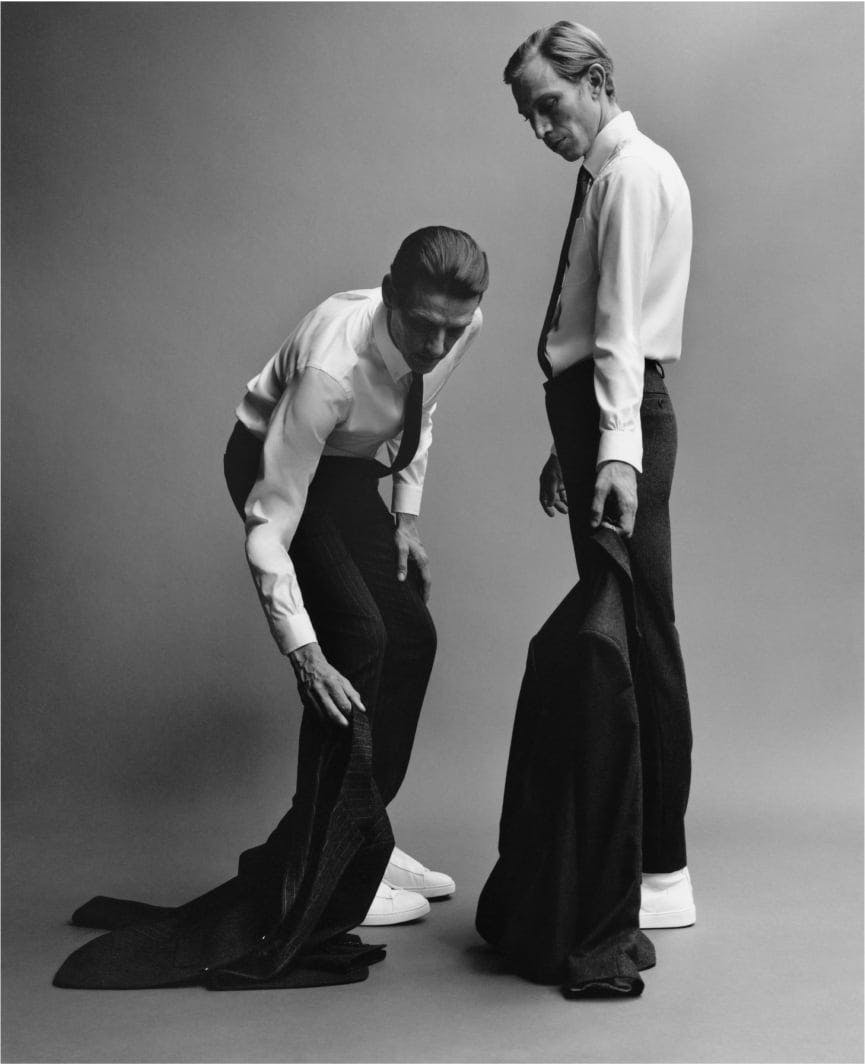 If you're a fashion-forward man who likes to stay ahead of the trends, then you don't want to miss out on Zara's latest collection exclusively available online. With new arrivals regularly added to their online store, you can be among the first to explore and shop from their fresh and stylish offerings.
Be Among the First to Explore and Shop
Zara knows that being fashionable is all about being ahead of the game. That's why they make it a point to release new products frequently, ensuring that there's always something exciting for men who love fashion. By shopping from Zara's online exclusive collection, you get access to these brand-new items before they hit the shelves in stores.
Stay Ahead of Fashion Trends
With Zara's online exclusive collection, you can stay on top of the latest fashion trends without even leaving your house. Whether it's trendy streetwear or sophisticated formal wear, Zara has got you covered with a wide range of options that cater specifically to men's fashion preferences. From stylish shirts and pants to trendy jackets and accessories, you'll find everything you need to elevate your style game.
Find Stylish Options Catered Specifically for Men
Zara understands that men have unique fashion needs and preferences. That's why their exclusive online collection focuses solely on catering to men's style sensibilities. You'll find a variety of clothing options designed with attention to detail and quality craftsmanship. From classic pieces with timeless appeal to contemporary designs that make a statement, Zara offers versatile choices for every occasion.
Embrace Your Personal Style
Expressing your personal style is key. With Zara's latest collection for men, you have the freedom and flexibility to curate your own unique look. Mix and match different pieces from their online store to create outfits that reflect your personality and individuality. Whether you prefer a casual, laid-back vibe or a more polished and refined aesthetic, Zara's collection has something for everyone.
Spotlight on Zara Kids' Fashion: Trendy and Affordable Options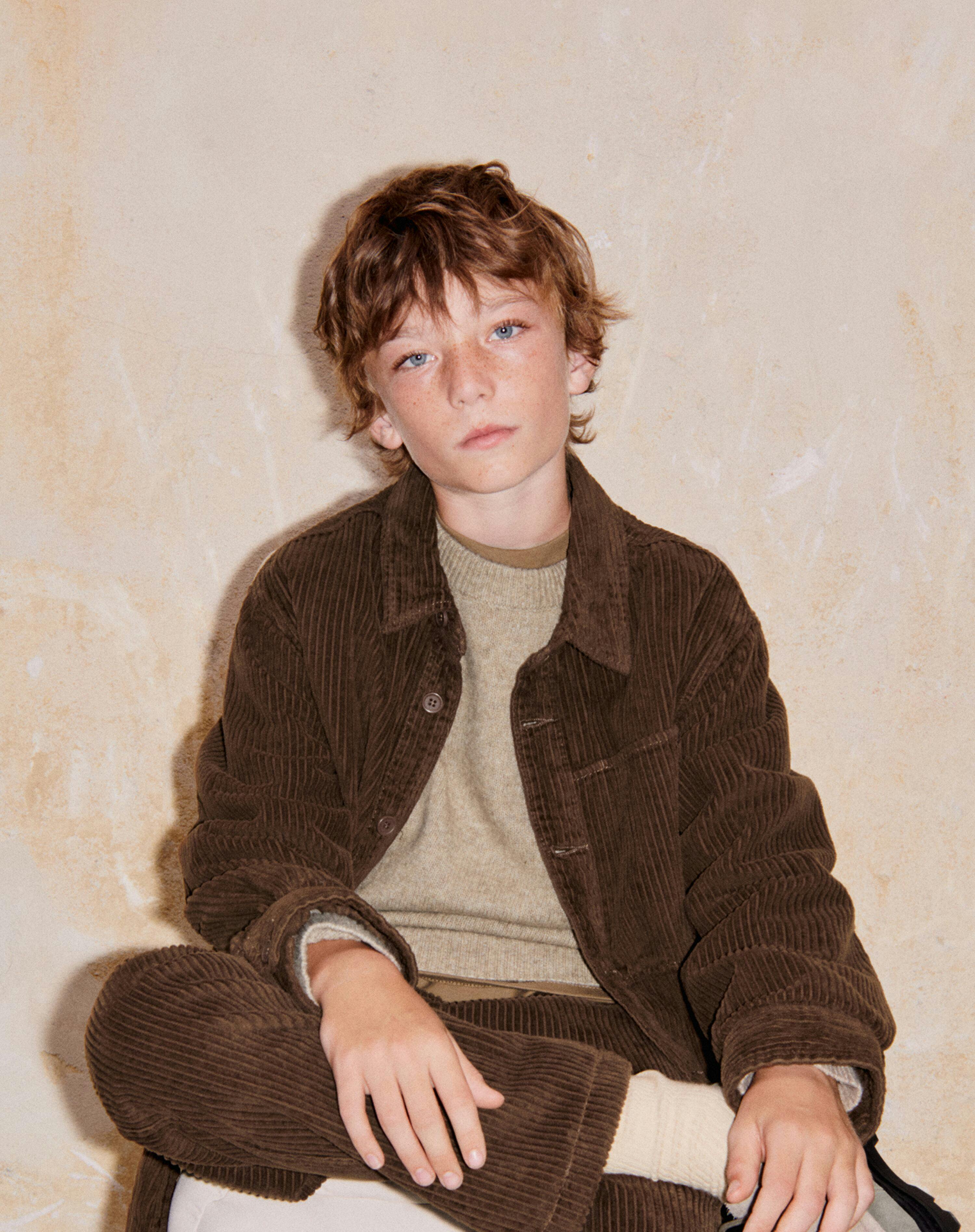 Zara, a popular fashion brand, isn't just for adults. They have an amazing collection of trendy and affordable fashion choices for kids too! Whether you have a baby or an older child, Zara has something stylish for every age group.
Discover a world of style with Zara Kids US! Now, you don't have to wait or wonder about international shipping. With Forwardme, you can effortlessly ship those exclusive collections right to your doorstep. Imagine dressing your precious little ones in unique and stylish outfits that speak volumes about quality and trend. Dive into the world of Zara Kids and let Forwardme handle the rest.
Discover trendy and affordable fashion choices for kids at Zara.
You want them to look fashionable without breaking the bank. That's where Zara Kids comes in. They offer a wide range of clothing options that are both trendy and affordable. From cute outfits for babies to stylish attire for older children, there is something to suit every taste. Here are some key features of Zara Kids' fashion:
Trendy Styles: Zara stays up-to-date with the latest fashion trends, ensuring that your kids will always look stylish. They offer a variety of designs, patterns, and colors that are sure to catch everyone's attention.
Affordable Prices: One of the best things about shopping at Zara Kids is that their prices are budget-friendly. You don't have to spend a fortune to dress your kids in fashionable clothes. With Zara's affordable options, you can keep up with the latest trends without breaking the bank.
Quality Materials: Zara is known for its high-quality clothing items, and this extends to their kids' collection as well. The brand uses durable materials that can withstand the wear and tear of active children while still looking great.
Versatile Selection: Whether you're looking for everyday essentials like t-shirts and jeans or special occasion outfits like dresses and suits, Zara Kids has got you covered. Their versatile selection ensures that you can find everything you need in one place.
Keep your little ones looking fashionable without breaking the bank by shopping at Zara Kids.
Zara understands that kids grow quickly, and their clothing needs change frequently. That's why they offer affordable options that allow you to keep up with your child's ever-changing style. You can find trendy pieces at reasonable prices, making it easier to update your wardrobe as needed. Here are some additional benefits of shopping at Zara Kids:
Convenience: Zara has both physical stores and an online presence, making it convenient for parents to shop for their kids' clothing. You can visit a store or browse through their website from the comfort of your own home.
Easy Returns: If you're not satisfied with your purchase or if the size doesn't fit right, Zara offers hassle-free returns. This ensures that you can shop with confidence, knowing that you have the option to return or exchange items if needed.
Wide Range of Sizes: Zara Kids offers clothing options for children of all ages, from newborns to teenagers. No matter what age group your child falls into, you'll find appropriate sizes and styles available.
Sustainable Fashion at Zara US: Commitment to Ethical Practices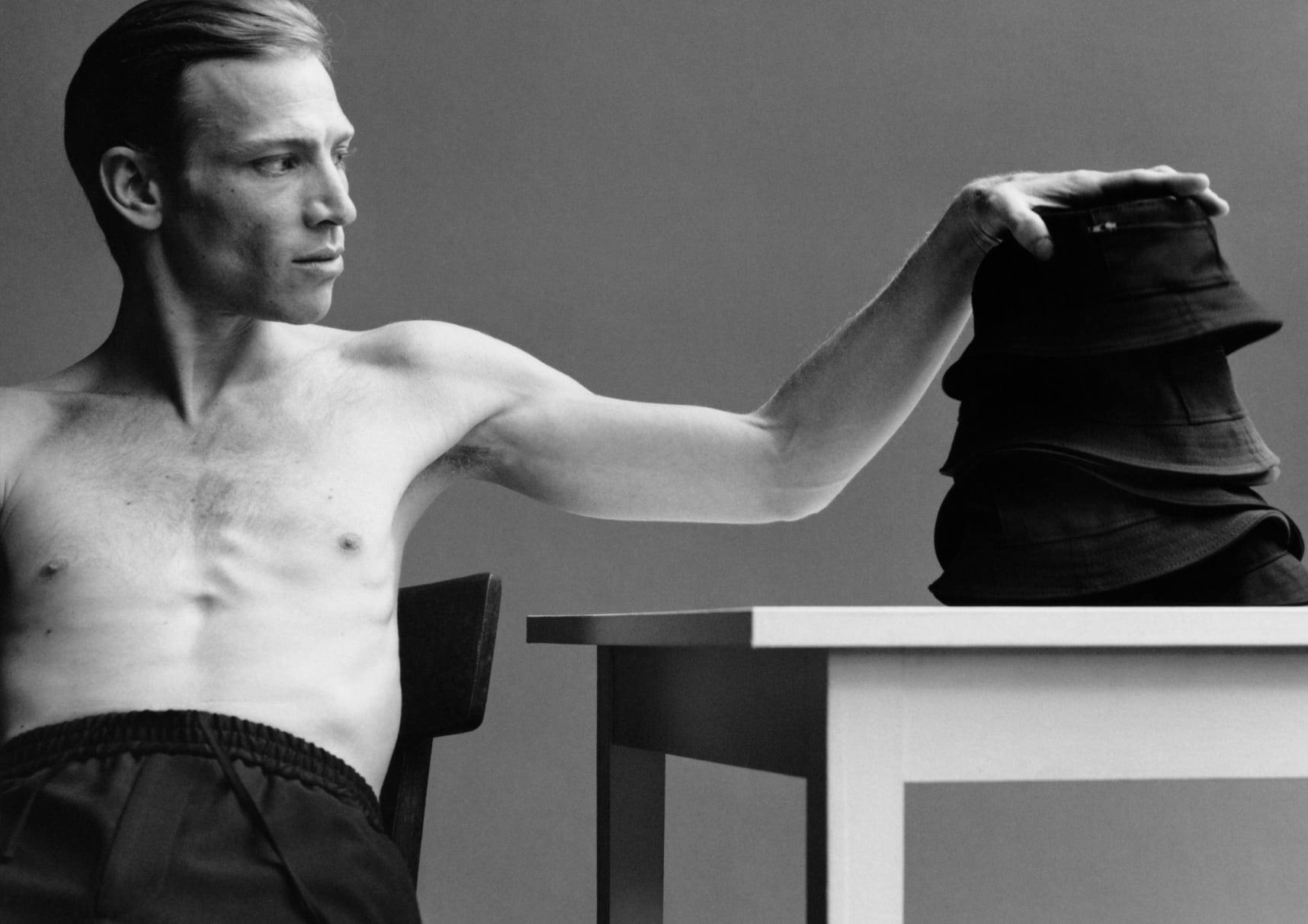 Zara, a popular fashion brand in the US, is not just about trendy clothes and affordable prices. It also takes sustainability seriously and is committed to ethical practices throughout its operations. Let's delve into how Zara prioritizes sustainability and responsible production.
Sustainability as an Integral Part of Zara's Practices
At Zara US, sustainability is ingrained in every aspect of the business. The parent company, Inditex, which owns Zara, has set ambitious goals to reduce its environmental impact. From sourcing materials to manufacturing processes and even packaging, Zara strives to minimize its carbon footprint.
Reducing Environmental Impact
Zara actively works towards reducing waste and conserving resources. They have implemented various initiatives such as:
Recycling Programs: Zara encourages customers to bring back their used clothing through recycling programs. These garments are then repurposed or recycled into new products.
Water Conservation: The brand focuses on minimizing water usage during the production process by implementing innovative technologies that reduce water consumption.
Energy Efficiency: Zara aims to decrease energy consumption across its factories and stores by utilizing renewable energy sources whenever possible.
Promoting Ethical Fashion
In addition to environmental sustainability, Zara places a strong emphasis on promoting ethical fashion practices. This means ensuring fair treatment of workers and maintaining high labor standards in their supply chain.
Responsible Production
Zara closely monitors its production processes to ensure they align with ethical guidelines. They work with suppliers who meet stringent criteria for worker welfare and safety standards. By doing so, they strive to create a positive impact on the lives of factory workers while maintaining transparency within their supply chain.
Sustainability
By choosing Zara for your fashion needs, you can contribute towards a more sustainable future. Supporting brands that prioritize sustainability helps create demand for eco-friendly practices within the industry. Zara's commitment to ethical and sustainable fashion is a step in the right direction, and your support can make a difference.
Zara Accessories: Elevate Your Style with Affordable Chic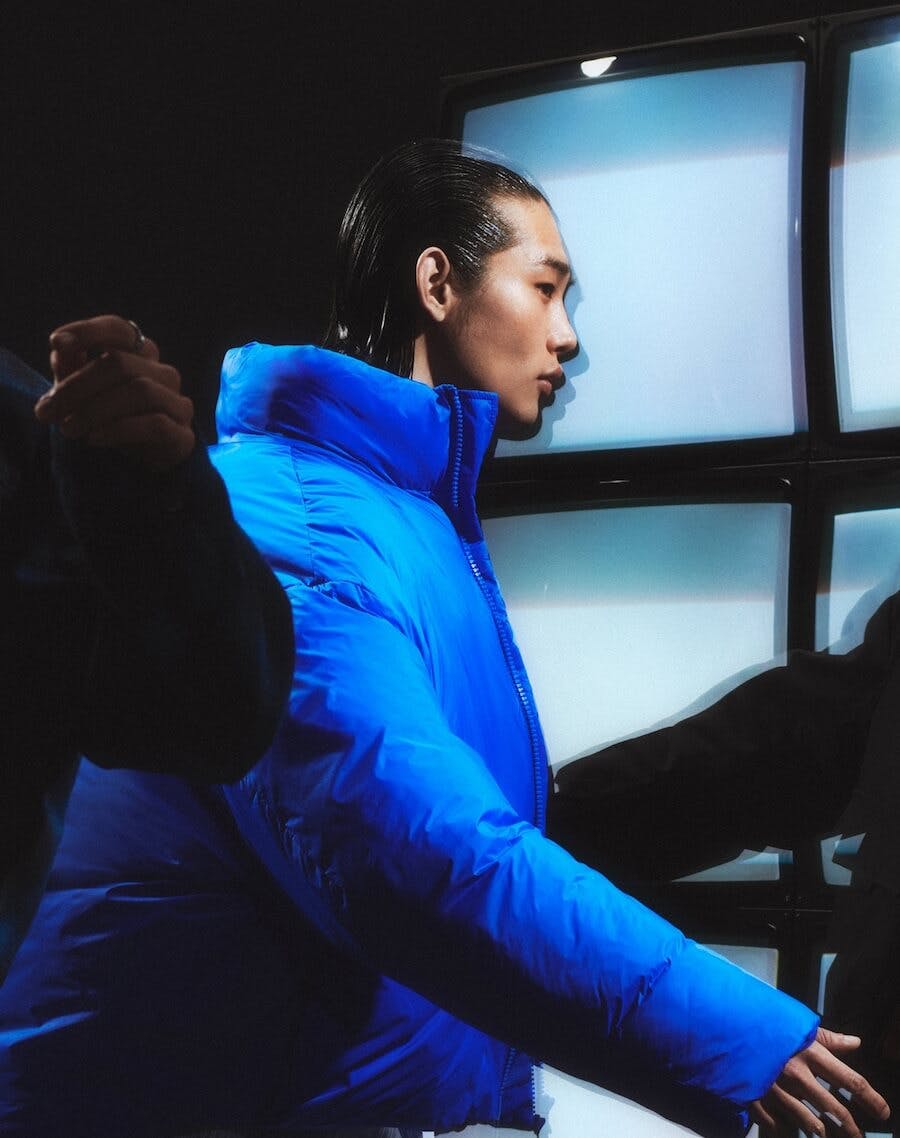 Zara is not just about clothing; it's also a go-to destination for trendy and affordable accessories that can take your style to the next level. Whether you're looking for statement jewelry, stylish handbags, or other fashion-forward items, Zara has got you covered. Let's explore how Zara accessories can enhance your outfits without breaking the bank.
Accessorize Your Outfits with Affordable Yet Chic Accessories
Zara offers a wide range of accessories that allow you to express your personal style while staying within your budget. From sleek and sophisticated designs to bold and edgy pieces, there's something for everyone. By adding accessories to your outfit, you can instantly transform a simple look into a head-turning ensemble.
Here are some key reasons why Zara accessories are worth considering:
Affordability: Zara is known for its affordable prices, making it accessible to fashion enthusiasts on any budget. You don't have to spend a fortune to achieve a stylish and put-together look.
Trendy Designs: Zara stays on top of the latest trends in the fashion industry, ensuring that their accessory collection is always up-to-date. You can find pieces inspired by high-end designers at a fraction of the price.
Versatility: Whether you're dressing up for a special occasion or going for a casual day out, Zara has accessories suitable for every event. Their diverse range of options ensures that you'll find something perfect for any outfit or mood.
Quality Craftsmanship: Despite their affordability, Zara doesn't compromise on quality. Their accessories are well-made and durable, allowing you to enjoy them for years to come.
Statement Jewelry: Make an Impact
One way to make a bold statement with your outfit is by incorporating eye-catching jewelry pieces from Zara. Here are some popular options:
Necklaces: From delicate chains to chunky pendants, Zara offers a variety of necklace styles to suit different tastes and occasions.
Earrings: Whether you prefer hoops, studs, or statement danglers, Zara has an extensive collection of earrings that can instantly elevate your look.
Bracelets: Stackable bracelets or statement cuffs can add a touch of glamour to your wrist
Stylish Handbags: The Perfect Companion
A stylish handbag is not just a functional accessory; it's also a fashion statement. Zara offers an array of trendy bags that combine style and practicality.
Tote Bags: Spacious and versatile, tote bags are perfect for carrying all your essentials while adding a touch of sophistication to your outfit.
Crossbody Bags: Ideal for when you want to go hands-free, crossbody bags are both fashionable and convenient.
Clutches: When you need something compact for a night out or a special occasion, Zara's clutches come in various designs that will complement any outfit.
By choosing the right bag from Zara's collection, you can effortlessly enhance your style and complete your look.
Reflecting on Zara US's Impact and Future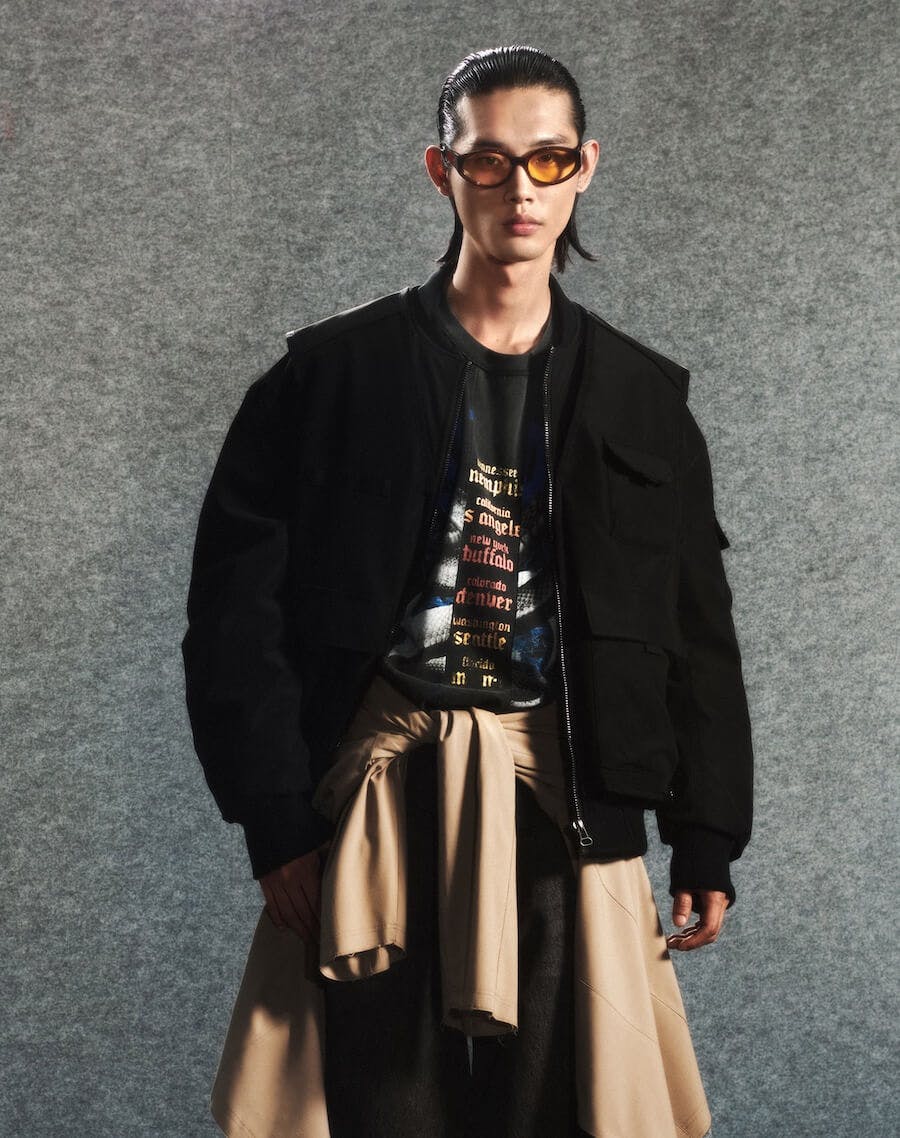 Zara has undoubtedly made a significant impact in the US market with its trendy and affordable fashion options. Their commitment to ethical practices and sustainability is commendable. As we look towards the future of Zara US, it is clear that they will continue to be a dominant force in the fashion industry. With their online exclusives and frequent sales offering up to 90% off retail prices, they provide an accessible avenue for individuals to elevate their style without breaking the bank. The convenience of shopping on their official website further adds to their appeal.
If you're looking to update your wardrobe or spruce up your living space with chic and affordable options, consider exploring Zara US. They offer a wide range of fashionable choices for women, men, and kids alike. Their commitment to sustainability ensures that you can make stylish choices while being mindful of the environment. Don't miss out on their frequent sales, where you can snag amazing deals on high-quality items.
Experience Affordable Global Shipping with Forwardme.com!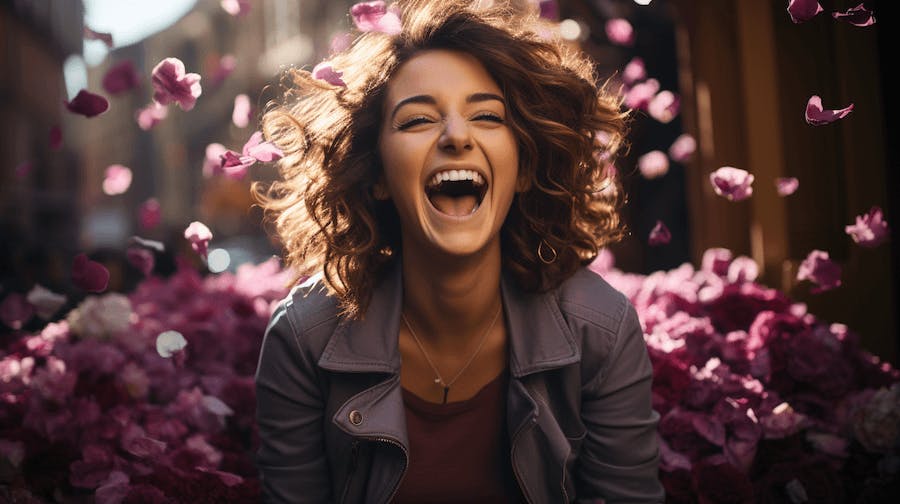 When it comes to shipping packages worldwide, Forwardme is the perfect solution. Not only do they offer cheap shipping rates, but they also provide high-quality customer support to ensure a smooth and hassle-free experience.
How can I use Forwardme to shop from the Zara US store?
In order to ship your packages to our warehouses in the United States, here is what you should do:
Check out the Zara US online store
Select the items you wish to buy and add them to your cart.
Get your shipping address from

Forwardme

and use it at Zara US checkout as your delivery address.
Make your payment via your credit card or other payment method.
Wait for the items to be delivered to your Forwardme address.
Check your Forwardme dashboard for the items you bought from Zara.
Place an order to ship your packages to your country.
You can benefit from free shipping for your Zara shopping, and you can also benefit from all our advantages!
One of the standout features of Forwardme is their ability to handle all the necessary paperwork for customs, saving you time and effort. Whether you're sending a small parcel or a large shipment, Forwardme has you covered. With their efficient and reliable service, you can trust that your package will reach its destination safely and on time. Say goodbye to expensive shipping fees and hello to affordable rates with Forwardme.
Frequently Asked Questions to ship from Zara US to your country