1. What is Forwardme and what does Forwardme do?
If you're trying to buy items from U.S. e-retailers but don't live in America, package forwarding services like Forwardme and Shopusa can help by receiving packages on your behalf and shipping them to your home country so you can avoid expensive international shipping costs.
We ship to more than 220 countries around the world and offer a variety of services, such as international shipping, personal shopper service, customs clearance, and package consolidation with tax-free US addresses.
Save on shipping and import fees by using Forwardme to store your packages in our warehouses across the U.S.
2. What are the differences between Forwardme and Shopusa?
Forwardme is proud to offer our customers the best international shipping experience possible, at a lower price and with faster delivery. This is an excellent method to save money on shipping while still receiving great care from trained professionals!
There are many benefits to using Forwardme over Shopusa. Here is a quick rundown of some of the advantages:
There are no monthly membership fees.
That is if all goes well and the delivery takes place without a hitch. You won't have to worry about import or duty fees. You may shop with hundreds of US businesses and have your items sent to an American tax-free address.
Get your stuff in only 1-4 business days, no matter where you are located!
Major international shipping firms such as FedEx, DHL, Aramex, UPS, and USPS typically offer cheaper rates than other less well-known companies. However, with our shipment services, you can save up to an unprecedented 80%!
We will send you email updates about your item's delivery until we have confirmation that it reached you!
Your belongings will arrive at their destination in no time!
At our company, we tailor every trip to meet your individual needs! You are not like any other customer; you are special to us!
With our Stripe, Google Pay, Apple Pay, and PayPal payment processors, you can rest assured that your money is always safe with us!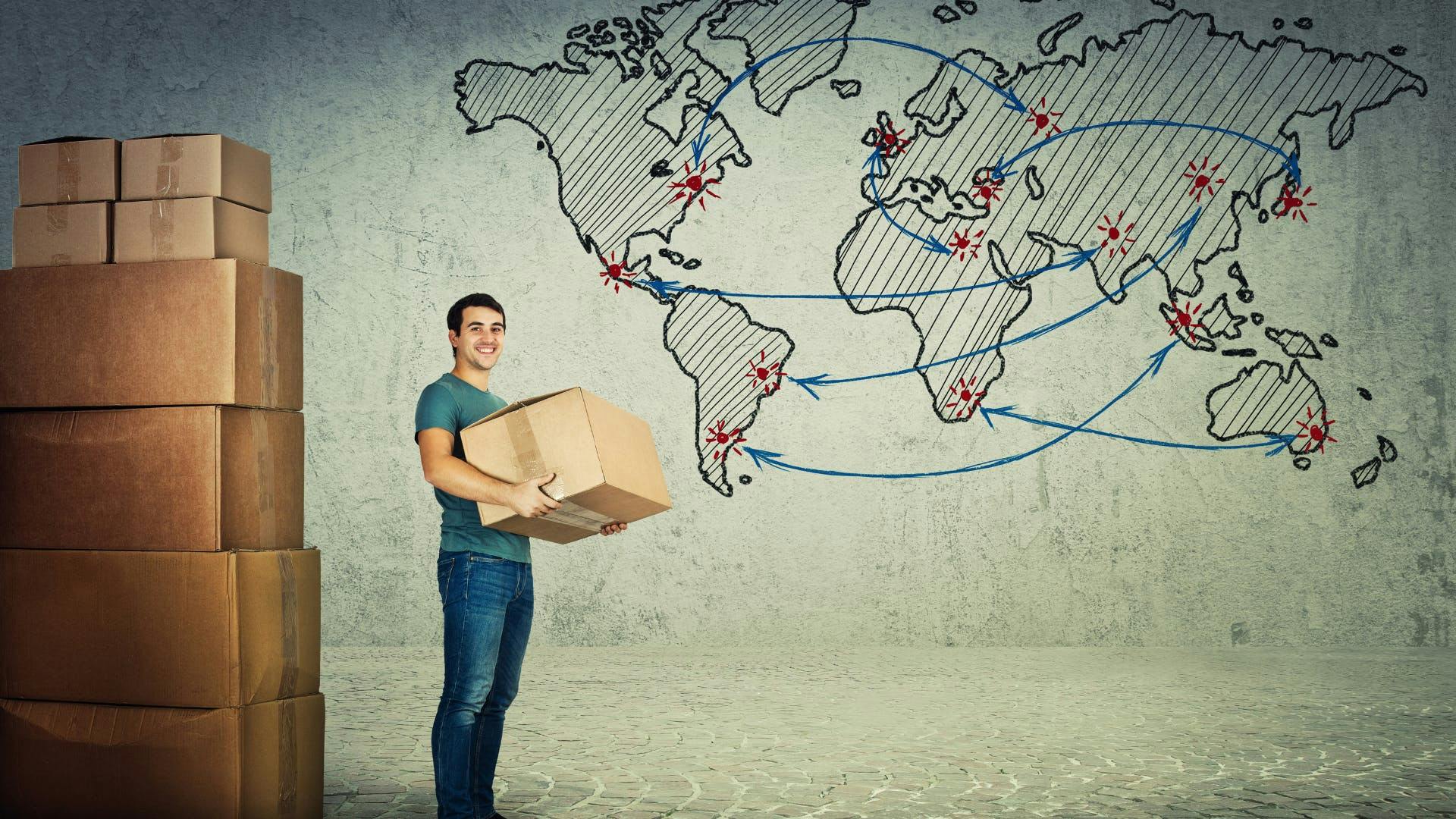 3. 7 Reasons to Use Forwardme Over Shopusa!
Despite Shopusa being known, you have to see what they don't offer, and what we offer. Here is the list: 
We provide both speedy and dependable shipping services to help you get your products delivered on time.
You may monitor your packages 24 hours a day, seven days a week using FedEx, UPS, DHL, USPS, and Aramex. You can follow the progress of any shipment!
You can calculate your insurance cost using our tool, or you can contact Customer Support.
We offer a wide range of add-ons to make your shipping easy and let you choose from them.
They have 5 days of storage for their free members, while we offer 30 days of storage to our members, on the other hand, they offer 30 days to their premium members, but we offer 60 days of storage to our Premium members. Moreover, we offer 120 days to our VIP members!
They charge their free members for consolidation, while we don't charge our premium and higher members for consolidation or repacking.
One other important thing to state is the fact that you can compare the prices on our website with theirs. For example, our Canada shipment prices start at around $30, while their price start at $45 which means by using our services, you can save 3/2 of your money!
4. When can I expect my shipment from Forwardme?
When your purchase arrives at our US warehouse, we'll inspect it for any damage and update your account to show the new products. You will receive an email notification telling you that your order is ready to go!
It's difficult to choose among so many shipping alternatives. Which one should you choose? DHL, USPS, UPS, Aramex, and FedEx are some of the most common options. They're all big businesses with a variety of services. The good news is that they're all trustworthy firms with reasonable rates! You may learn more about courier delivery times on our country explorer page if you compare them with couriers.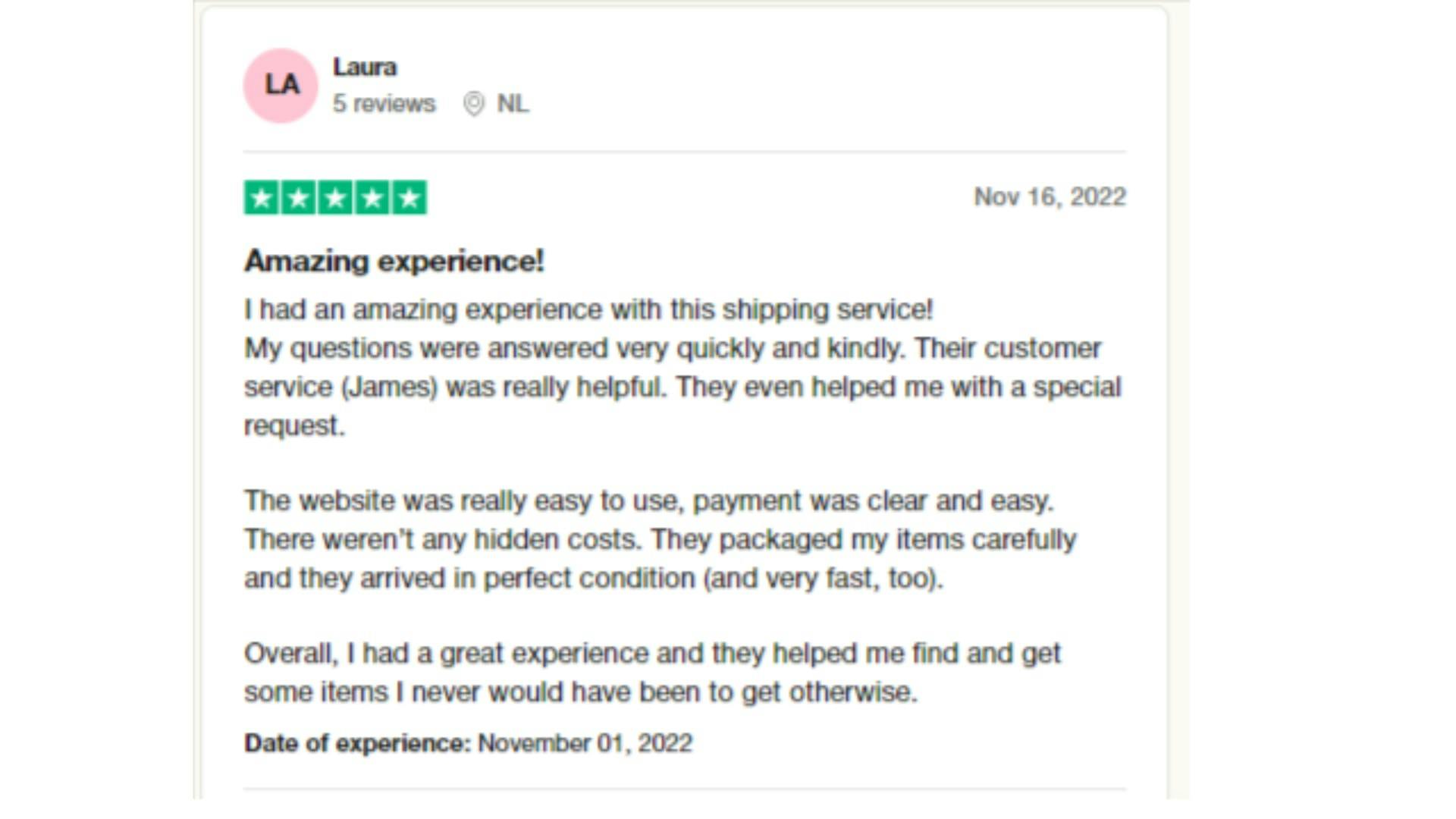 5. How to Use Forwardme to Shop From Any US Businesses?
Many businesses that deliver online can send items anywhere in the world, but the price may be too high for some customers. Furthermore, they'd have to keep track of numerous shipments and pay duties, which might consume a significant amount of their time.
Save time and money by using our free US address for all of your shopping needs. We'll consolidate your purchases to minimize delivery charges and handle all customs paperwork so you don't have to lift a finger.
Here's a guide on how to use our international shipping service, Forwardme. With us, you'll get a cheap, swift, and one-of-a-kind experience:
Create an account on Forwardme to get your US address free.
Shop at any of your favorite stores in the United States- it doesn't matter if they're big or small! Once you've finished browsing and adding items to your cart, Forwardme will send them to the free US address that we provide.
When your packages arrive at the Forwardme warehouses, you will receive an email notification.
You can add any items you want to your Forwardme cart and send them to any address!
If you're looking for an affordable international shipping service that won't skimp on quality, Forwardme is the obvious choice. We offer faster, more customized, reliable, and manageable services than Shopusa does—all at a fraction of the cost. Use our international shipping calculator to get started or contact us directly If you have questions about how we can help deliver your items worldwide, please don't hesitate to contact us. We would be happy to help you out!