The sun is out, the weather is warmer, and it is time to say goodbye to those winter coats and hello to summer fashion. It's time to soak up the sun and spend some quality outdoor time with our friends and family, which also means a new summer wardrobe is in order. With 2022 summer fashion trends gracing our runways, you may wonder how to be fashionable in the summer. 
Don't worry, over at Forwardme, we have you covered when it comes to all of the summer fashion trends for 2022. The best part is you can easily shop and ship your summer fashion clothes with Fowardme.com this summer and not have to worry about a thing. 
Here are our favorite fashion trends that you need to jump on this summer.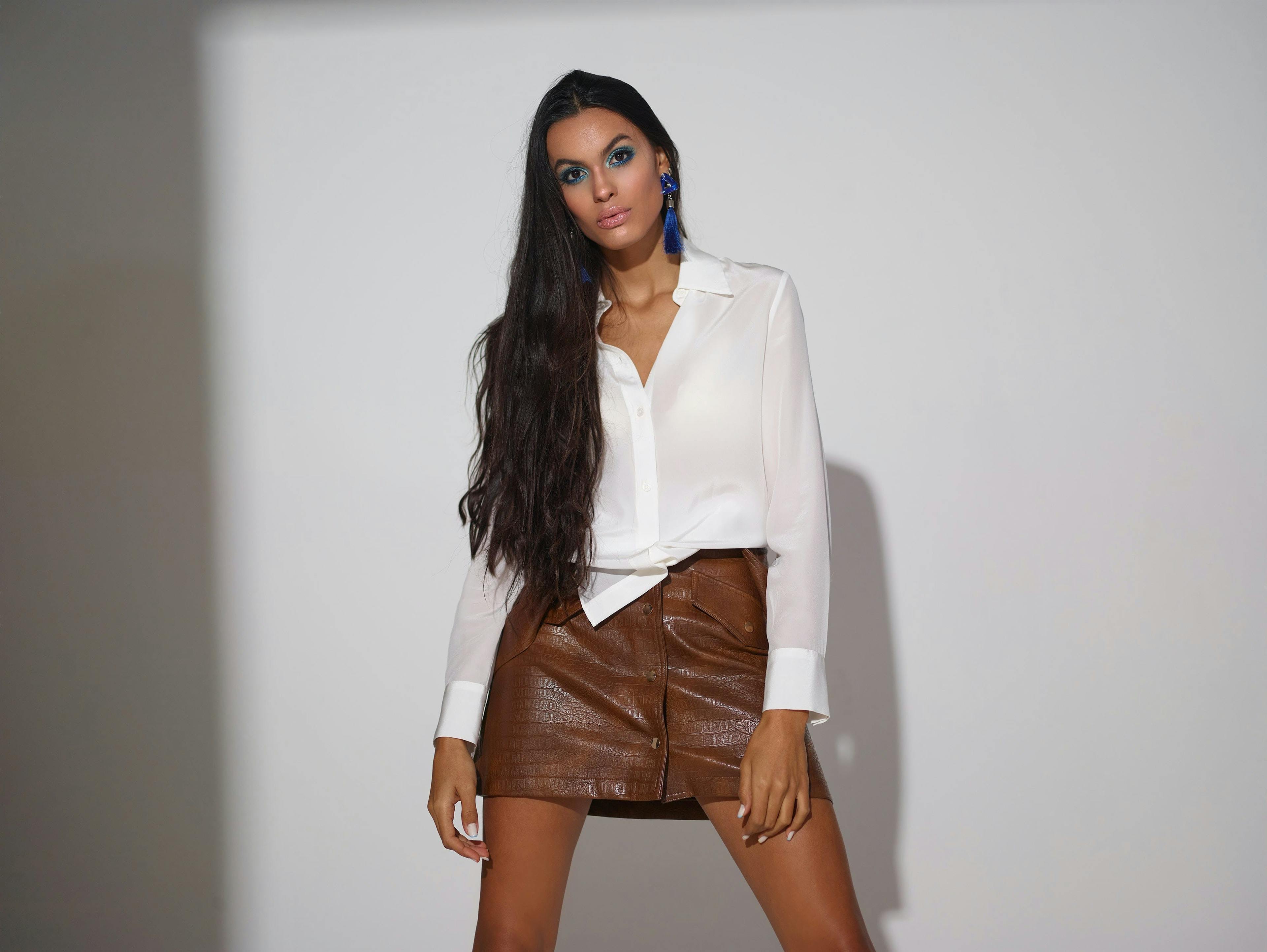 1. Micro Mini Skirts 
Micro miniskirts lined the runway this year, with skirts being worn low on the hips but cut very high up. Everyone's eyes were on the Miu Miu runway with its high hemlines, but other major fashion designers like Dolce & Gabbana, Versace, Bottega Veneta, and Chanel have all embraced this summer fashion trend. While the skirt may be short, it's a great way to be fashionable in summer and follow fashion trends. 
2. Vivid Colors 
Fashion color trends graced our runways this season, and neutrals were nowhere to be seen. Color combinations lined the catwalk, and these bold fashion color trends are perfect to add to your summer wardrobe. Valentino loved dipping their toes in raspberry and cerulean blue colors, while Christian Siriano embraced fashion color trends from head to toe. These summer fashion colors will be great for your style. 
3. Embrace Stripes 
Stripes are somehow always fashionable, and once again they are making a wave in summer 2022 fashion. Fashion color trends with stripes make a cool appearance, and your summer fashion will only benefit from an outfit like this in your closet. Louis Vuitton went all out with stripes, while Gucci added them to a feathered coat. The stripped fashion trend works perfectly for almost anyone, so jump on board for your summer fashion clothes. 
4. Sparkles
Fashion color trends weren't the only thing turning heads on the runway. Sequins, chainmail, sparkles, and heavy embellishments were loud and clear for summer fashion in 2022. Lockdown had a lot of people missing their late-night partying and we can see that with these bold fashion trends walking down the runway. Take this fashion trend and do what you want with it, but don't worry, you'll never feel overdressed. 
5.Y2K
If you're a fan of Tik Tok, you're probably seeing a comeback in Y2K style. Yes, that means crop tops and butterflies galore for this year's summer fashion. Designers like Tom Ford and Dolce & Gabbana embraced this summer fashion trend and added styles to their runway shows. With the Y2K style, you can embrace fashion color trends, low-rise jeans, and butterflies as much as you want this summer. 
6. Dots
Similar to stripes, polka-dots are a hot commodity on the runway. Bold polka-dots aren't only an addition to your summer fashion, but you'll also never have to worry about how to be fashionable in summer with this bold choice. The polka-dots fashion trend will never get old, so you can't go wrong with the clothes you added to your summer fashion this season. 
7. The Cut Out 
This isn't the first time we've seen cutouts make a splash, but this year they're adding other popular summer trends to the mix. Find a cutout dress that also embraces fashion color trends and stripes, like what we've already seen on the runway. 
Valentino has a thing for eye-catching dresses that have the perfect cut-out but also a fashion color trend mixed in, while Versace is making a mark with separate pieces. Add a few cutouts to your summer fashion this season; you won't regret it. 
8. Platform Shoes
Okay, we might be a little happy that platform shoes are gracing the summer fashion trends this year. The stacked shoes are perfect for a casual night out or fun-going look. You really can't go wrong with this summer fashion trend, and your feet will be thanking you for the comfort. Brands like Coach have even embraced this fashion trend, so you should too. 
9. Maxi 
While we mentioned micro-mini skirts earlier, the maxi is also back for a summer 2022 fashion trend. You can add a lot of the other summer 2022 trends to the maxi style, like the fashion color trend, the polka-dot trend, or stripes, because they can all work with a maxi skirt or dress. Brands like Urban Outfitters are adding style to their lineup, and you should add at least one piece to your summer wardrobe this year. 
10. Ruffles 
We saved the boldest for last, and it does not disappoint. Ruffles are here to make a wave in your summer fashion closet, and we suggest not straying away from this fashion trend. Feel the extra mood and grab an outfit decked out in feathers. ASOS is a great place to start when wanting to add this summer fashion trend to your closet, and you can even add the fashion color trend to it as well. 
With all of these great fashion trends begging to be in your closet, you might wonder how to ship clothes from the US to yourself. 
With Forwardme, we can cover all your shipping needs easily. You can easily buy all your summer clothes at Forwardme and get them shipped right to your doorstep. You'll no longer have to wonder what is in fashion in summer 2022 with the help of Forwardme.