Do you fancy discounts? Who doesn't? We have searched through cutting-edge and beautifully designed electronic items on Amazon to find the best electronic deals for you among them.
From computers to cameras and printers to speakers, here are 7 great Amazon deals you can find in the electronics category right now, all of which offer free shipping within the USA.
And remember, regardless of your location, you can shop from the US online and have your items delivered securely with low costs using Forwardme's package forwarding solution. To learn more about why you would need this solution, read our blog post covering 6 benefits of using a package forwarding provider.
Bose QuietComfort 35 II Noise Cancelling Headphones
The previous price was $349.00, now $235.00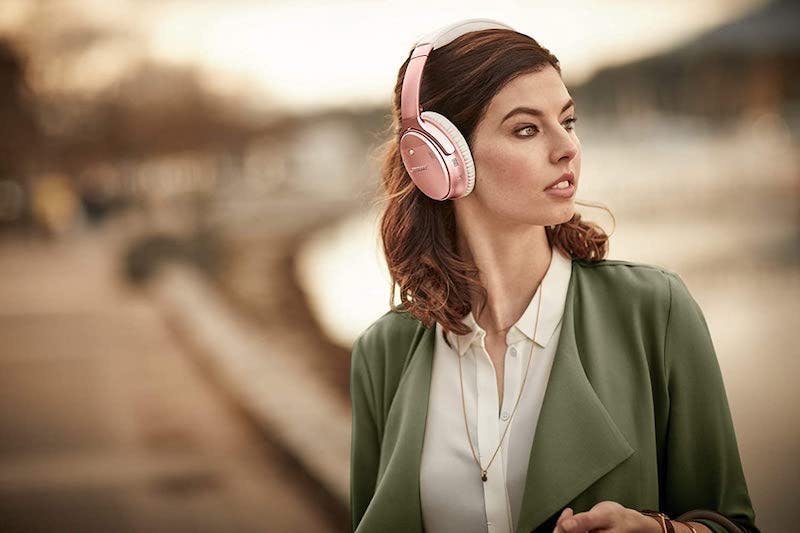 This unique and slick limited edition, Alexa enabled headset by Bose comes in a charming rose gold color. Silver and black are also among the options for 50 more bucks. But absolutely love the style of this peachy pink model. Bose is the ultimate brand when it comes to headphones, so no questions about sound quality and durability.
QuietComfort 35 II offers three levels of noise cancellation for better listening experience in any environment. You can access your music by your voice thanks to the Alexa built-in feature. Through the Bose connect application, this set can be easily paired via Bluetooth and you can have personalized settings as well as access to future updates.
Previous price was $229.99, now $178.00
These super chic and comfortable in-ear wireless, noise-canceling headphones by Sony come in black and silver (rather pearly white) for the same price. They carry the industry-leading essentials of the well-reputed Sony quality as well as a soft and curvy design.
Despite being tiny and in-ear, they come with the noise-canceling technology and a dramatically improved sound quality. Battery life can be maximized to 24 hours with its own carrying case and you can quickly charge when needed. Only 10 minutes of charge can grant you 90 minutes of playtime.
With its easy and clear hands-free calling feature, you can leave your phone where it is, and just answer your phone with a double-tap on the bud. Alexa can also be enabled with a simple touch.
Previous price $129.99, now $97.99
This 3-piece wall-mountable surround speaker system by Samsung is a must-have if you are a fan of your own home movie theater. Since entertainment is brought home by the pandemic, why not treat your living room and your ears with this system?
SWA-8500S 2.0 creates an immersive surround experience and boosts the quality of your games, movies, shows, and sports. Don't forget to check the compatible device models before you hit buy now!
Echo Dot 3rd Gen smart speaker with Alexa
Previous price $49.99, now $29.99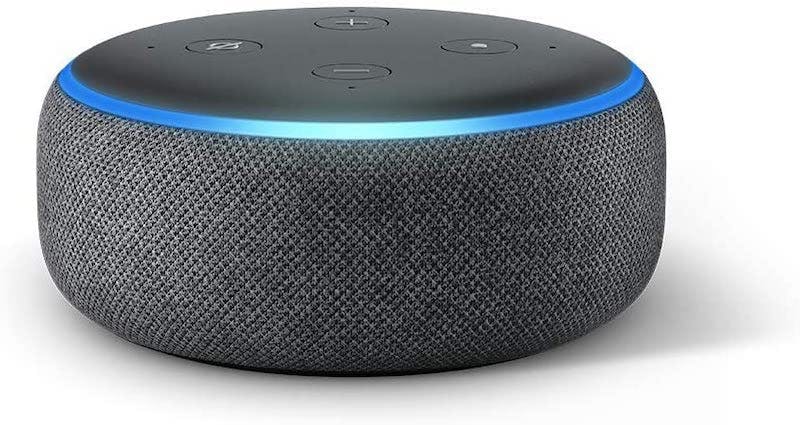 Get ready to meet your new best friend. Echo Dot is Amazon's most popular smart and compact speaker. It comes with a smooth fabric design available in 6 different colors that are guaranteed to suit any environment. We are in love with the Heather Gray (right below) and Sandstone options.
3rd Gen offers a much more improved speaker quality than the Gen 2, enabling richer and louder sound. For stereo sound, you can pair it with a second Echo Dot (with this massive discount, pairing them is even a better idea!)
Smart speakers are the heroes of the future way of living. With Alexa built-in Echo Dot, you can voice-control your music, find answers to your questions, have the news read out loud to you, check the weather, and set alarms. If you have a smart home, you can use your smart speaker to turn on the lights, adjust the heat, lock the doors, and do many more to control your home.
Having concerns about your privacy? Echo Dot is built with multiple layers of privacy protections and controls and has a microphone-off button that electronically disconnects the microphones when not needed.
HP LaserJet Pro Printer
Previous price $268.90, now $218.90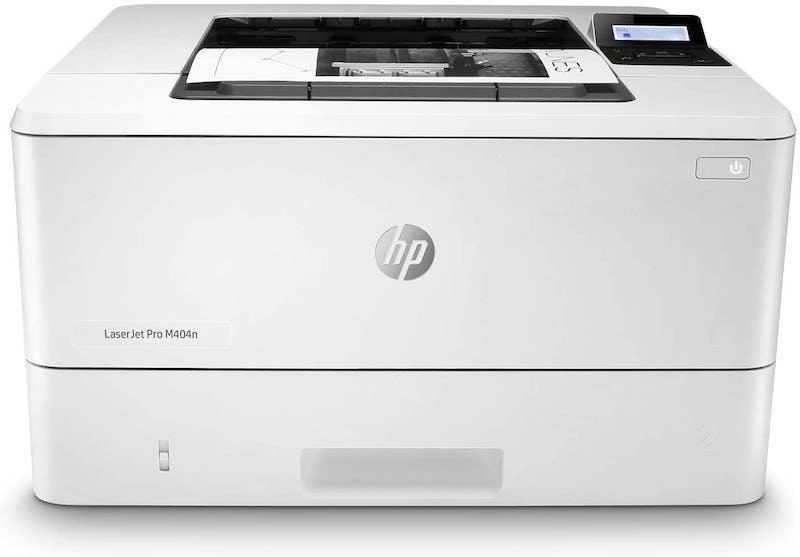 Previous price $999.00, now $899.99
MacBook Air requires no explanation, but here are the basic features for starters. Available in three colors gold, silver, and space gray, super light and compact MacBook Air offers a stunning 13.3-inch Retina display with True Tone technology.
It has 10th generation Intel Core i3 processor, 8 GB RAM, and the brand new backlit Magic Keyboard, which is slightly raised up compared to the butterfly keyboard and thus offers a better writing experience. Its storage space is also doubled and went up to 256 GB in the base model.
Apple MacBook Pro 13-inch
Previous price $1,299.00, now $1,199.99
Offering a better performance than the MacBook Air and being less pricey than the 16-inch Pro, this compact yet powerful laptop is considered the finest of all Apple laptops. As in the new MacBook Air, the storage space is doubled and this device is equipped with the new Magic Keyboard, which is highly improved and much more satisfying.
It includes 8th generation quad-core Intel Core i5 processor, brilliant Retina display with True Tone technology and long battery life (up to 10 hours) that is way beyond its competitors with Windows 10.
MacBook Pro comes in silver and space gray for the same discounted price. The design is pretty much the same on the outside compared to the previous version, but the body is slightly thicker. Although it is a tiny bit heavier than its predecessor, this laptop is still quite light for a pro laptop.