Parcel forwarding services provide a convenient solution for international shoppers, connecting global consumers with US retailers and simplifying the process of shipping parcels internationally. These services are especially useful for online shopping, as they allow customers to easily forward their purchases to their desired location. With parcel forwarding services, online shoppers can now access products from around the world with ease. The convenience of online shopping combined with affordable shipping costs makes it easier than ever to shop internationally. These forwarding services act as intermediaries, providing a US-based address to which packages can be shipped before being consolidated and forwarded to the shopper's home address. By utilizing a package forwarding service, customers can overcome the limitations of international shipping and gain access to a wider range of products offered by US retailers.
These package forwarding companies play a crucial role in expanding access to global markets, allowing individuals to shop online without worrying about restrictions or high shipping costs. These companies provide excellent customer service and can ship packages to addresses in multiple countries. The consolidation service provided by these companies ensures that parcels are efficiently packaged and delivered, saving time and money for international shoppers. Additionally, these companies offer competitive shipping costs, reliable insurance coverage, and convenient delivery options for customers in the USA. With the help of a package forwarding company, consumers can now enjoy the benefits of worldwide shopping and mail forwarding services from the comfort of their own homes.
Unlocking a World of Possibilities: Shop in the USA and Ship with Ease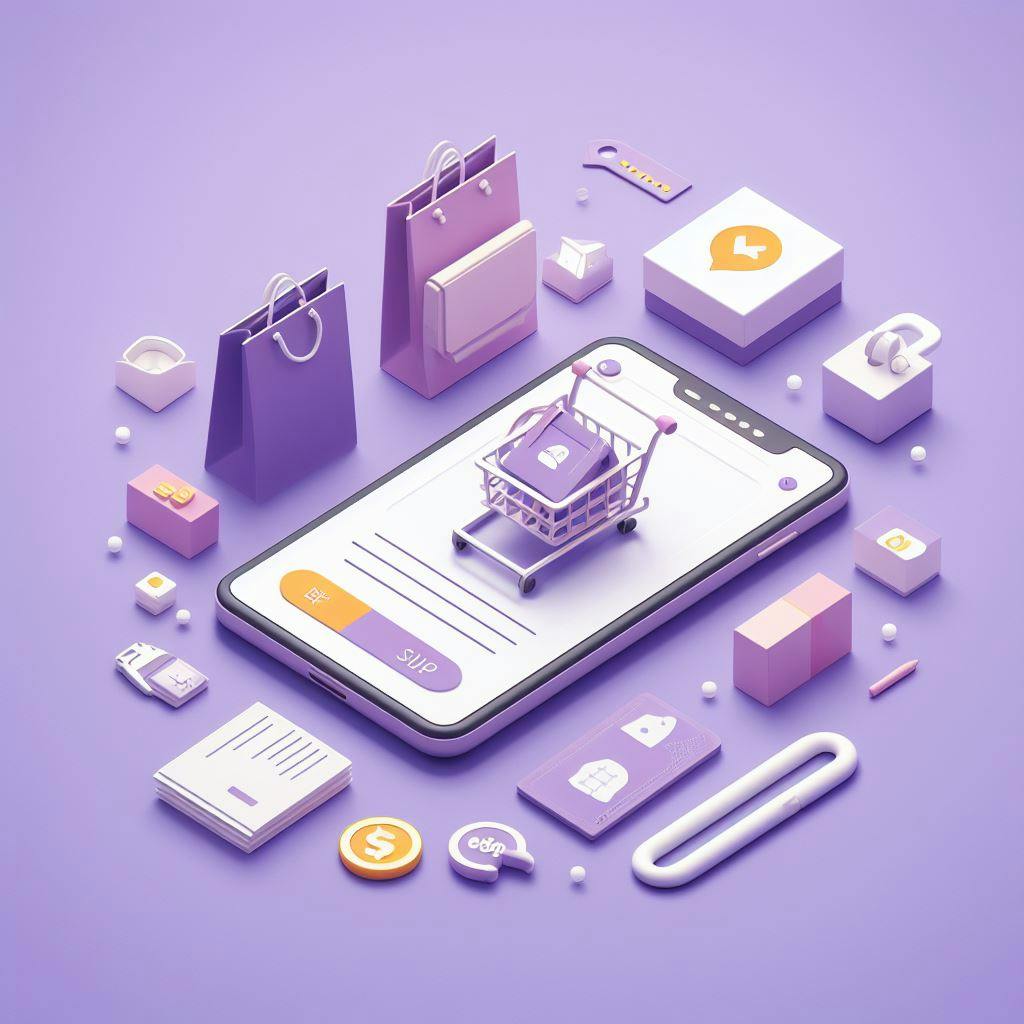 Access to a Wide Range of American Brands and Products
International shoppers, listen up! The United States is a goldmine. With countless online stores in the USA offering an extensive range of products, you'll be spoiled for choice. However, to make the most of your shopping experience, consider using a package forwarding company. These package forwarding services allow you to splice packages from different stores into a single shipment, making it more convenient and cost-effective. From trendy fashion brands to cutting-edge electronics, there's something for everyone with our package forwarding services. Our package forwarding company allows you to splice packages and get all the products you love delivered to your doorstep.
Seamless Shopping Experience Across US Online Stores
Gone are the days when you had to rely solely on local retailers or settle for limited options. With a package forwarding service, you can now splice packages and have access to a wider range of products. Thanks to parcel forwarding services, you can now shop from any US online store as if you were right there in the country. These services provide you with a virtual US address that allows you to place orders on websites that only ship within the United States.
Here's how it works:
Sign up for a parcel forwarding service

and receive your unique US address.
Browse through your favorite US online stores and add items to your cart.
During checkout, enter your US address as the shipping destination.
The package will be shipped to the warehouse of your chosen parcel forwarder.
Once it arrives at their facility, they will consolidate and ship it directly to your international address.
Simplified Shipping Process for International Customers
Let's face it - international shipping can be a hassle. But with a reliable parcel forwarder by your side, you can kiss those worries goodbye! These services take care of all the logistics involved in getting your purchases from the US to your doorstep.
The perks include:
Consolidation: Parcel forwarders can combine multiple packages into one shipment, saving you money on shipping fees.
Repackaging: They also offer repackaging services where they remove unnecessary packaging materials, reducing weight and volume for more cost-effective shipping.
Customs Documentation: Parcel forwarders handle all necessary customs documentation on your behalf, ensuring a smooth clearance process.
Enjoying Exclusive Deals and Discounts from US Retailers
One of the biggest advantages of shopping in the USA is the abundance of deals and discounts offered by retailers. From seasonal sales to flash promotions, you can score some incredible bargains. However, as an international shopper, you may have felt left out in the past. With parcel forwarding services, you can now take advantage of these exclusive offers and enjoy significant savings on your purchases.
Here's how:
Membership Benefits: Some parcel forwarders offer exclusive membership programs that provide additional discounts and perks.
Coupon Codes: You can

find coupon codes online

and use them to complete your shopping.
Sales Notifications: Stay informed about ongoing sales by subscribing to newsletters or following your favorite US stores on social media.
So there you have it - a world of possibilities awaits when you shop in the USA and ship with ease using a reliable parcel forwarding service. Access a wide range of American brands, enjoy a seamless shopping experience across US online stores, simplify the shipping process, and unlock exclusive deals and discounts. Start exploring today!
How Parcel Forwarders Simplify Global Shipping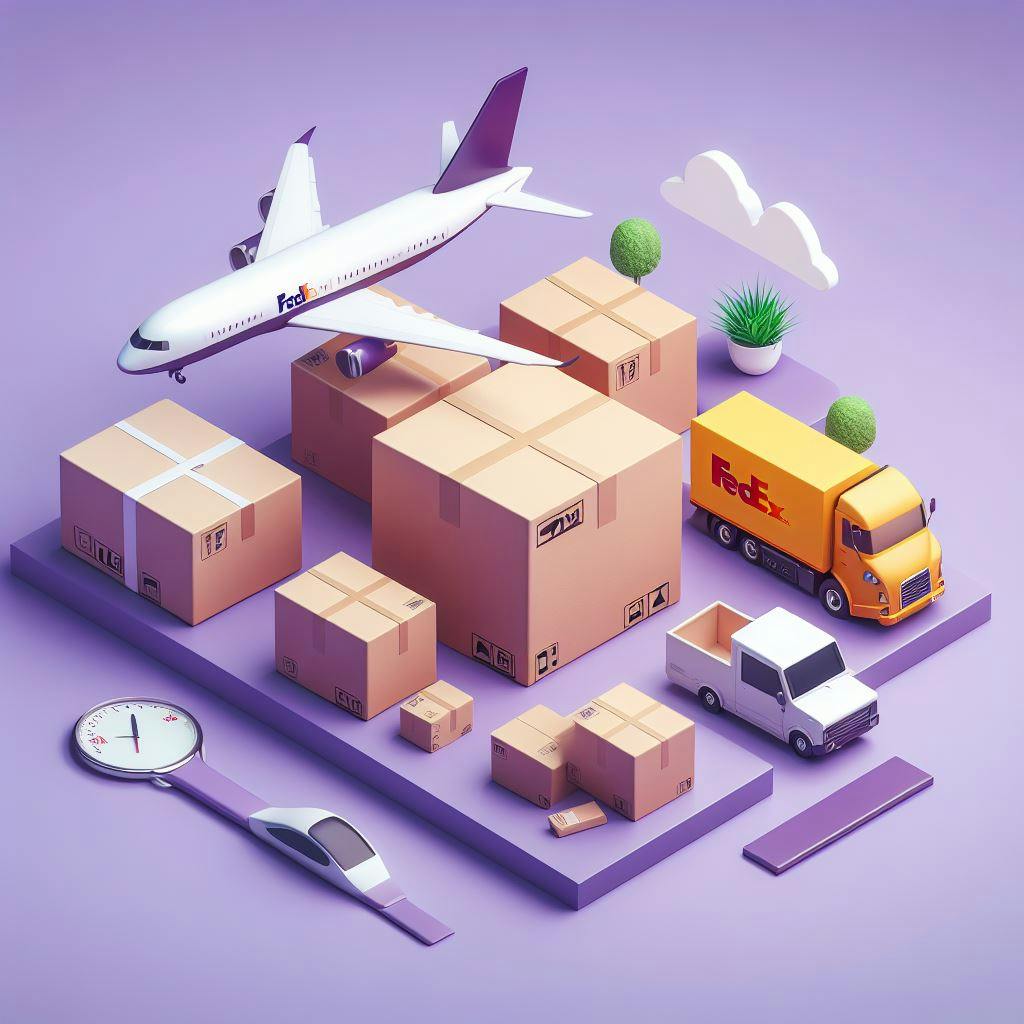 Consolidating Multiple Packages into a Single Shipment
Parcel forwarders are like superheroes of shipping, swooping in to save the day. One of their superpowers is the ability to consolidate multiple packages into a single shipment. This means that if you're shopping from different online stores and want to ship all your purchases together, a parcel forwarder can make it happen.
Imagine you've bought a cool pair of sneakers from one store, a trendy dress from another, and some gadgets from yet another online retailer. Instead of receiving three separate packages with three different shipping fees, a parcel forwarder can gather all your items at their warehouse and ship them as one package. This not only saves you money but also makes tracking your shipment much easier.
Providing Cost-Effective Shipping Options for International Customers
International shipping can be expensive, especially if you're purchasing products from overseas retailers. Parcel forwarders have got your back.
These savvy shippers have partnerships with major carriers and have negotiated discounted rates due to their high shipping volume. They pass these savings on to you, making international shipping more affordable. So whether you're ordering that limited edition toy from Japan or those delicious snacks from South Korea, a parcel forwarder can help you get them without breaking the bank.
Handling Customs Documentation and Regulations on Behalf of Customers
Dealing with customs documentation and regulations can be a headache-inducing task. Parcel forwarders take care of all that paperwork on your behalf.
When you shop internationally, your package needs to go through customs clearance before it reaches its final destination. This process involves providing detailed information about the contents of your package and paying any applicable duties or taxes. A parcel forwarder acts as your personal customs agent by handling all the necessary documentation, ensuring smooth passage through customs. They have the expertise to navigate the complex world of customs regulations, saving you time and stress.
Offering Flexible Storage Solutions for Delayed Shipments
Sometimes, despite our best efforts, shipments can get delayed. This can be frustrating, especially if you're eagerly waiting for your package to arrive. Parcel forwarders offer flexible storage solutions to keep your items safe until they can be shipped.
If your package arrives at the parcel forwarder's warehouse but you're not ready for it yet or if there are unforeseen delays in shipping, they can store your items securely until you're ready to receive them. This gives you peace of mind knowing that your packages are being taken care of while you sort out any issues or wait for a more convenient time for delivery.
Parcel forwarders simplify global shipping by consolidating packages, providing cost-effective options, handling customs paperwork, and offering flexible storage solutions. With their help, shopping internationally becomes a breeze!
Unveiling the Benefits of Package, Mail, and Freight Forwarding Services for international shipping & shopping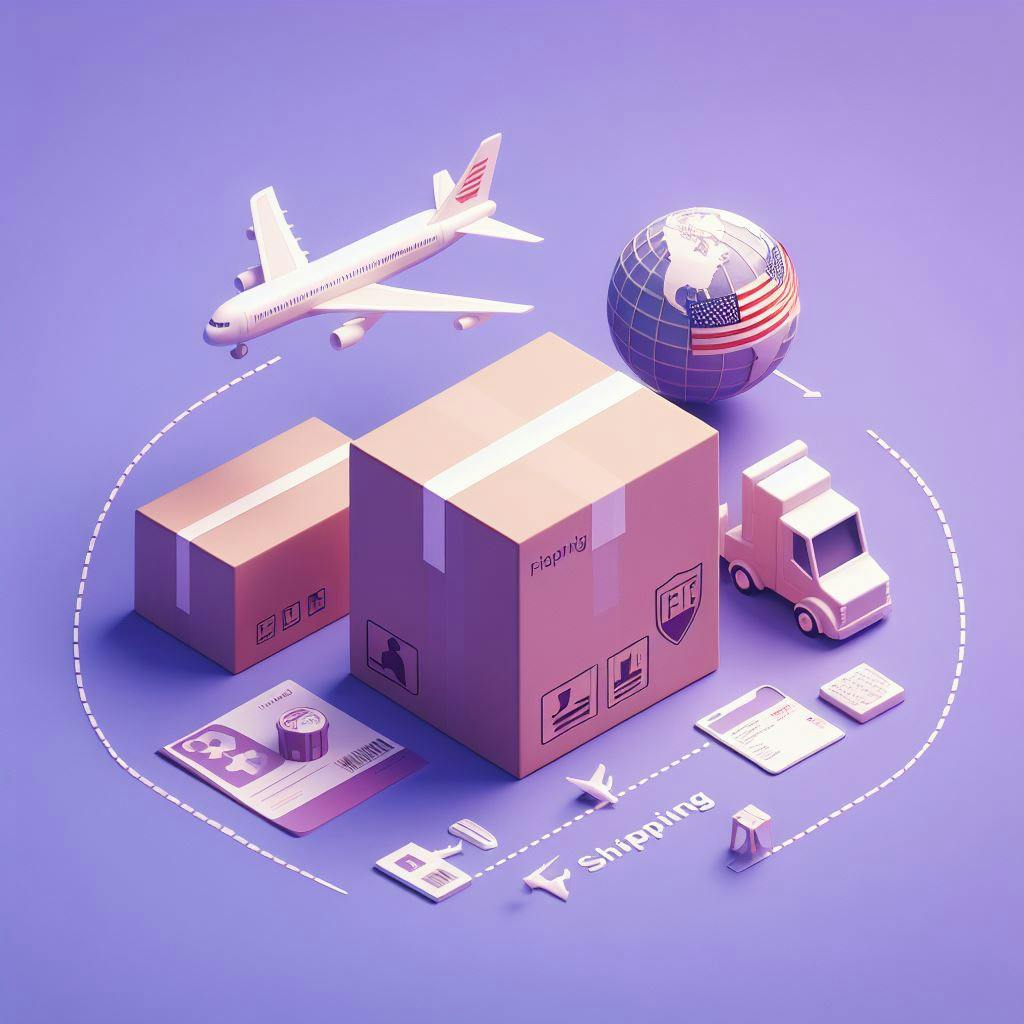 Efficient Forwarding Services for Various Types of Shipments
Parcel forwarders offer efficient forwarding services for a wide range of shipments, including packages and mail. Whether you're an individual looking to ship personal items or a business owner seeking to transport products overseas, these services can cater to your needs. Parcel forwarders work with reputable shipping companies and have established networks of warehouses strategically located around the world. This ensures that your packages are handled with care and delivered promptly to their destination.
Enhanced Security Measures During Transit and Storage
Security is paramount. Parcel forwarders understand this concern and implement stringent security measures to safeguard your shipments during transit and storage. They employ advanced tracking systems that allow you to monitor the progress of your package in real-time. Their warehouses are equipped with state-of-the-art security features such as surveillance cameras, access control systems, and alarm systems to protect your items from theft or damage.
Assistance with Package Consolidation to Save on Shipping Costs
One notable advantage of using a parcel forwarder is the ability to consolidate multiple packages into a single shipment. This service can help you save significantly on shipping costs by reducing the number of individual shipments. For example, if you purchase several items from different online retailers, instead of having each item shipped separately (incurring multiple shipping fees), a parcel forwarder can consolidate them into one package before sending it to you. This consolidation not only saves money but also minimizes the impact on the environment by reducing carbon emissions associated with transportation.
Convenient Management of Personal or Business Mail from Anywhere in the World
In addition to handling packages, parcel forwarders also assist in managing personal or business mail from anywhere in the world. They provide virtual mailbox services that enable you to receive mail at their address while being able to view, manage, and forward it online. This is particularly beneficial for individuals or businesses with international operations or frequent travelers who need a reliable and convenient way to handle their mail. With a virtual mailbox, you can stay connected and in control of your correspondence no matter where you are.
Benefits of Using a Parcel Forwarder for International Shipping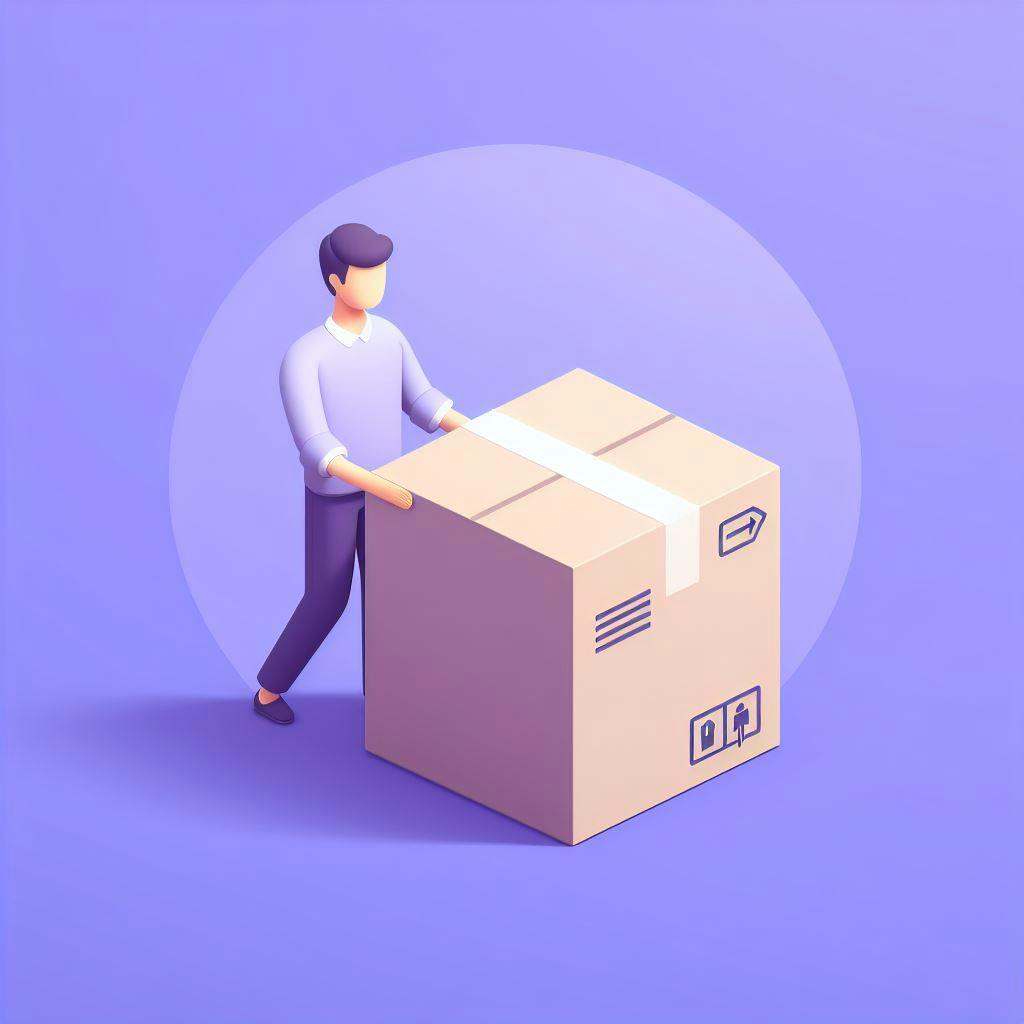 Lower international shipping rates compared to direct delivery from retailers
Using a parcel forwarder can offer significant advantages. One major benefit is the lower shipping rates compared to direct delivery from retailers. Parcel forwarders often have partnerships with multiple carriers, allowing them to negotiate better rates and pass those savings onto their customers.
Lower shipping costs make it more affordable for individuals and businesses to ship items internationally.
This can be especially beneficial when purchasing products from countries where shipping costs are typically high.
Access to exclusive sales, limited edition items, and pre-orders not available globally
Another key advantage of using a parcel forwarder is the access it provides to exclusive sales, limited edition items, and pre-orders that may not be available globally. Many online retailers offer special promotions or release limited quantities of certain products in specific regions. By utilizing a parcel forwarder, customers can take advantage of these opportunities regardless of their location.
Customers can shop from international websites that may have unique or hard-to-find products.
They can also participate in flash sales or seasonal promotions that are only available in specific countries.
This opens up a world of shopping possibilities and allows individuals to get their hands on coveted items that might otherwise be out of reach.
Reliable package tracking throughout the entire shipping journey
Package tracking is an essential aspect of any shipping process as it helps customers stay informed about the whereabouts of their packages. Parcel forwarders understand this importance and provide reliable package tracking throughout the entire shipping journey. From the moment the package is received at their facility until it reaches its final destination, customers can easily track its progress.
Customers receive real-time updates on the status and location of their packages.
This ensures peace of mind and allows individuals to plan accordingly for package arrival.
Flexible delivery options based on customer preferences
Flexibility in delivery options is another advantage of using a parcel forwarder. Parcel forwarders offer various delivery options to cater to different customer preferences. Whether it's choosing the preferred carrier, opting for expedited shipping, or selecting specific delivery instructions, customers have more control over how and when their packages are delivered.
Customers can choose from a range of shipping methods such as express, standard, or economy.
They can also request additional services like package consolidation or repackaging to reduce costs or protect fragile items.
Enhancing Customer Experience: The Key Features of a Top-notch Parcel Forwarder
In order to provide the best customer experience, a top-notch parcel forwarder offers several key features that make managing shipments easy and hassle-free. Let's take a closer look at some of these features:
Personalized Account Dashboard for Easy Management of Shipments
A personalized account dashboard is like having your own command center for all your forwarding needs. It allows you to view and manage all your shipments in one place, providing a convenient way to keep track of your packages. With just a few clicks, you can access important information such as package status, tracking numbers, and delivery dates.
Notification Alerts at Every Stage of the Forwarding Process
Keeping customers informed every step of the way is crucial for a positive experience. A top-notch parcel forwarder understands this and ensures that customers receive timely notification alerts throughout the forwarding process. Whether it's an update on package arrival at their warehouse, customs clearance status, or shipping confirmation, these notifications help customers stay informed and alleviate any anxiety about their packages.
Value-added Services Like Package Inspection, Repackaging, and Gift Wrapping
To go above and beyond in delivering exceptional customer service, many top parcel forwarders offer value-added services that enhance the overall experience. These services may include package inspection upon arrival to check for any damages or discrepancies, repackaging items to reduce size and weight for cost savings during international shipping, or even gift wrapping options for those special occasions.
These value-added services not only save customers time but also add an extra layer of convenience by taking care of additional tasks related to their shipments.
Hassle-free Returns and Consolidation of Multiple Shipments for Cost Savings
Dealing with returns can be a headache when shopping internationally. However, with a top-notch parcel forwarder, the process becomes seamless. They often provide hassle-free return solutions where they handle the entire return process, including coordinating with the retailer and facilitating the return shipment.
A great parcel forwarder also offers consolidation services. This means that they can combine multiple shipments into one package, reducing shipping costs significantly. Consolidation is especially beneficial for customers who frequently shop from different retailers and want to save on international shipping fees.
By consolidating packages, customers can enjoy significant cost savings while receiving all their favorite products in a single shipment.
Fast, Reliable, and Efficient Package Forwarding with Forwardme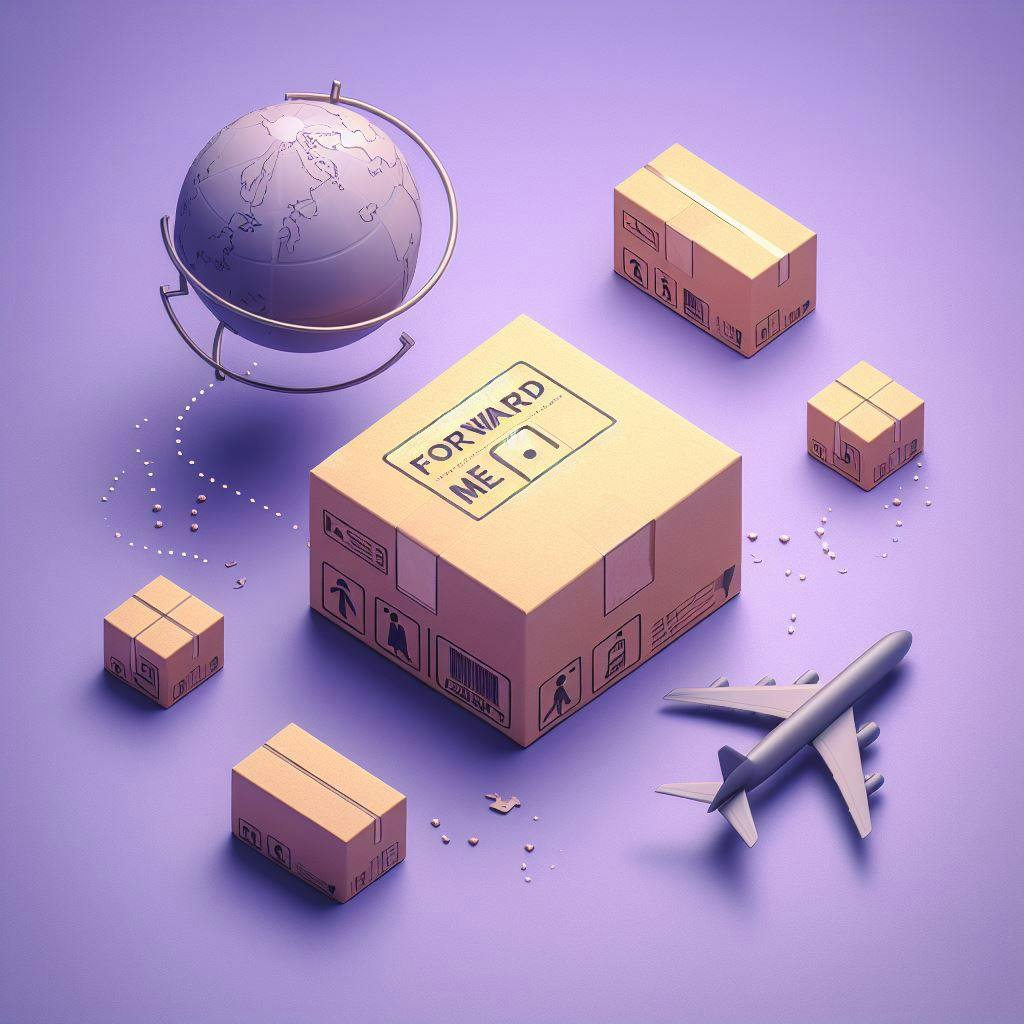 Cheap shipping costs for international shipping
Forwardme offers incredibly affordable shipping rates for international shipping. Whether you need to send a small package or a large shipment, Forwardme has options to suit your needs and budget. With their competitive pricing, you can save a significant amount of money compared to other shipping services. Forwardme also provides transparent pricing, so you know exactly what you're paying for without any hidden fees or surprises. Their efficient shipping process ensures that your package arrives at its destination quickly and safely, without compromising on quality. When it comes to cheap shipping costs for international shipping, Forwardme is the go-to choice for individuals and businesses alike.
Expedited processing and quick turnaround times
With Forwardme, you can say goodbye to the long waiting times typically associated with international shipping. Their expedited processing ensures that your packages are swiftly processed and ready for shipment in no time. This means that you can receive your items faster and without any unnecessary delays. No more anxiously checking tracking numbers every hour!
Secure packaging to protect items during transit
Forwardme understands the importance of ensuring that your packages arrive at their destination in pristine condition. That's why they take extra care. Each package is carefully wrapped and secured to prevent any damage during transportation. You can rest easy knowing that your precious purchases will be handled with the utmost care.
Multiple carrier options for optimal speed and affordability
Having multiple carrier options is a game-changer. With Forwardme, you have access to a wide range of carriers, allowing you to choose the one that best suits your needs in terms of speed and affordability. Whether you're looking for express delivery or cost-effective shipping options, Forwardme has got you covered.
Dedicated customer support team available 24/7
Have a question or concern about your package forwarding? Don't worry! Forwardme provides dedicated customer support around the clock. Their friendly team is always ready to assist you with any inquiries or issues you may have. Whether it's tracking a package or clarifying shipping rates, help is just a phone call or email away.
Personal Shopper service
Need assistance purchasing items from online stores that don't ship internationally? Forwardme's Personal Shopper service has got your back! Simply provide them with the details of the item you want to purchase, and they will handle everything on your behalf. They will make the purchase using their local address, wait for the package to be delivered to their address, and process the package to your account. It's like having your very own personal shopper in the US!
Easy-to-use User Interface
Forwardme's user interface is designed with simplicity and convenience in mind. Navigating through their website is a breeze, making it easy for even the least tech-savvy individuals to manage their package forwarding needs. From tracking packages to requesting additional services, everything can be done with just a few clicks.
Different membership tiers
Forwardme offers three different tiers of memberships: Free, Premium, and VIP. The Free membership tier allows users to access basic features and services without any cost. The Premium membership tier provides additional benefits and features, such as exclusive content, and enhanced customization options. For those seeking the ultimate experience, the VIP membership tier offers the most comprehensive set of features, including personalized assistance, early access to new features, and exclusive events. Each tier is designed to cater to different needs and preferences, ensuring every member can benefit from a free US address from Forwardme.
Wrapping up
In conclusion, utilizing a parcel forwarder can significantly simplify the process of international shipping and shopping. By unlocking a world of possibilities, individuals can shop in the USA and ship with ease, thanks to the benefits offered by package, mail, and freight forwarding services. With a top-notch parcel forwarder like Forwardme, customers can experience fast, reliable, and efficient package forwarding services that enhance their overall shopping experience.
To make the most of this opportunity, take advantage of Forwardme's key features such as consolidation services for cost-effective shipping, personalized customer support for any concerns or inquiries, and secure warehousing facilities for storage needs. By partnering with a reputable parcel forwarder like Forwardme, individuals can trust that their packages will be handled with care and delivered promptly to their desired destinations.
Enhance your global shopping experience today by choosing Forwardme as your trusted parcel forwarder. Join countless satisfied customers who have discovered the convenience and efficiency of our services. Shop in the USA without boundaries - let Forwardme handle all your international shipping needs!
Questions about parcel forwarding