Shopping and shipping from the US opens up a world of possibilities for international customers. By purchasing items online from US-based retailers and having them shipped to your location, you gain access to a wide range of products that may be unique or hard to find in your own country.
Contrasting with limited local options, shopping and shipping from the US offers convenience, variety, and access to global brands. Whether you're looking for trendy fashion pieces, cutting-edge electronics, or high-quality home goods, the USA retail stores market has it all. Plus, they offer the best shipping rates for an alternative shopping experience. From popular retail stores in the USA to niche boutique shops, there is something for everyone. Plus, you can enjoy the best shipping rates and save on shipping costs. Embrace the opportunity to shop from a vast selection of products and have them delivered right to your doorstep.
So get ready to explore endless possibilities as we dive into the world of shopping and shipping from the US!
Benefits of Using a US Shipping Address for International Shoppers
International shoppers looking to shop and ship from the US can enjoy several benefits by using a US shipping address. Let's explore some of these advantages in detail:
Access to Exclusive Deals and Discounts
Using a US shipping address opens up a world of exclusive deals and discounts offered by American retailers. Many online stores in the United States provide the best shipping rates, allowing international customers to save on shipping costs. Take advantage of special promotions, seasonal sales, and limited-time offers with Forwardme. By having a US shipping address, international shoppers can take advantage of these incredible savings opportunities.
International shoppers gain access to the best shipping rates and exclusive deals and discounts offered by American retailers through Forwardme, reducing their shipping costs.
They can save money on their purchases by taking advantage of special promotions and seasonal sales.
Limited-time offers become accessible when using a US shipping address.
Bypassing Product Restrictions
Certain products may be restricted or unavailable in an individual's home country due to various reasons such as legal regulations or import restrictions. However, with a US shipping address, international shoppers can bypass these limitations and have access to a wider range of products.
International shoppers can purchase products that may not be available or restricted in their home country.
They have the freedom to explore a broader selection of goods without any restrictions or limitations.
A US shipping address allows them to shop for unique items that might not be found elsewhere.
Faster Delivery Times
When international shoppers use a US shipping address, they can benefit from faster delivery times. Many US-based retailers offer expedited shipping options within the country, ensuring that packages arrive at the designated address promptly with Forwardme. This allows international shoppers to receive their purchases in a shorter timeframe compared to traditional international shipping methods.
International shoppers can enjoy faster delivery times when using a US shipping address.
Expedited shipping options offered by American retailers ensure prompt delivery within the United States.
Faster delivery means less waiting time and quicker access to desired products.
Using a US shipping address for international shopping provides numerous advantages such as access to exclusive deals, bypassing product restrictions, consolidation of purchases, and faster delivery times. These benefits make it an attractive option for those looking to shop and ship from the US.
Options for Global Shipping Services
If you're an international shopper looking to shop and ship from the US, there are several global shipping services available that can cater specifically to your needs. These services offer convenient solutions for getting your purchases delivered right to your doorstep, no matter where you are in the world.
Package Forwarding Services
One option for international shoppers is to use a package forwarding service. These services provide you with a US shipping address that you can use when making online purchases. Once your items are delivered to this address, the package forwarding service will then forward them on to your home country.
Using a package forwarding service has its advantages. Firstly, it allows you to take advantage of the best shipping rates within the US. Some retailers may offer free or discounted domestic shipping, which can save you money compared to international shipping rates. Package forwarding services often consolidate multiple packages into one shipment, reducing overall shipping costs.
However, there are a few things to consider when using package forwarding services. It's important to factor in any additional fees or charges associated with the service itself. These may include membership fees, storage fees if you choose to hold packages at their facility for longer periods, and handling fees for repackaging or consolidating shipments.
Freight Forwarding Services
For larger shipments or bulk orders, freight forwarding services can be an excellent option. These services specialize in handling larger packages and can efficiently manage the logistics of transporting goods from the US to your destination country.
Freight forwarding services often have partnerships with major shipping carriers like DHL or FedEx, allowing them to negotiate better shipping rates and pass those savings onto their customers. They also provide additional features such as package tracking, insurance options for added protection during transit, and customs assistance to ensure smooth clearance at borders.
While freight forwarding services offer convenience and cost-effectiveness for bigger shipments, it's essential to consider factors like delivery timeframes and any potential customs duties or import taxes that may apply to your specific country. It's advisable to research and understand the regulations and fees associated with importing goods into your home country.
Making the Most of Shop and Ship from US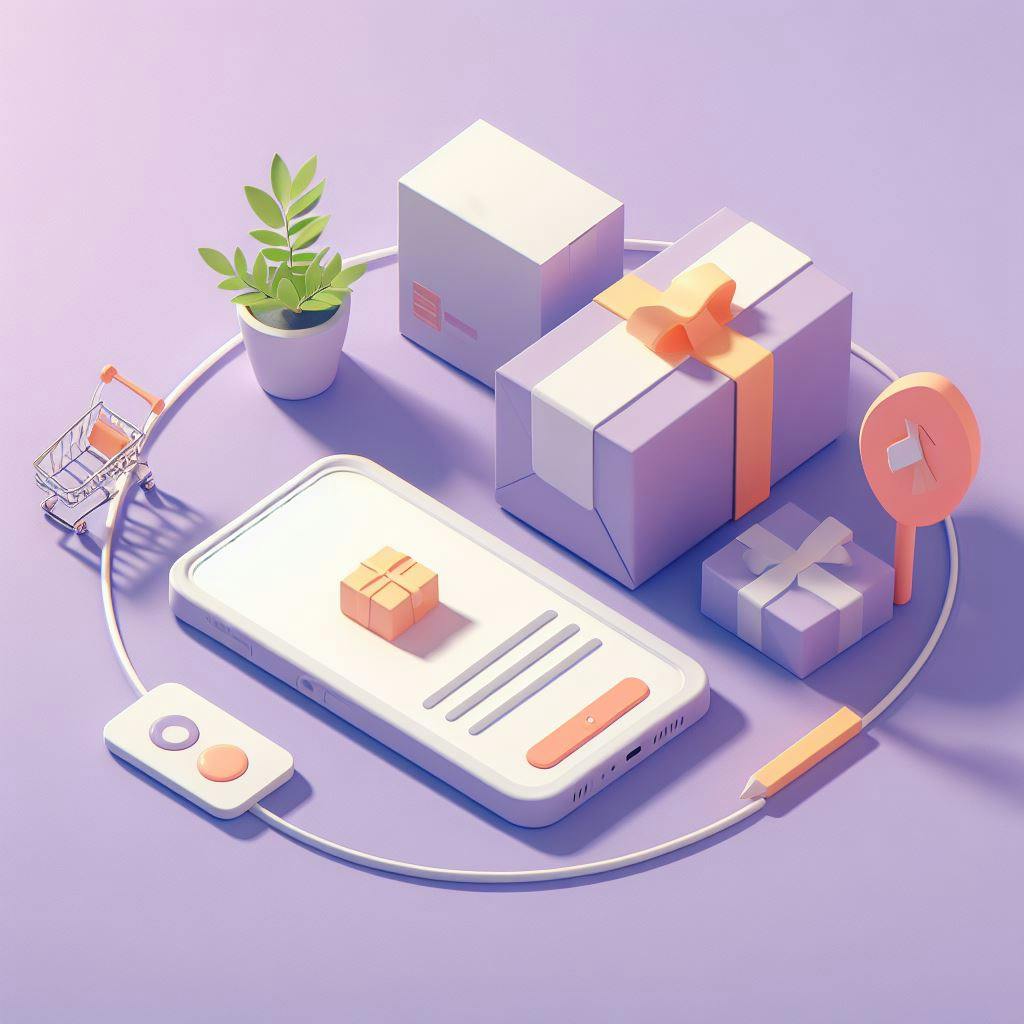 Take Advantage of Seasonal Sales and Promotions
One of the best ways to maximize your savings is by taking advantage of seasonal sales and promotions offered by US retailers. Many online stores in the US offer special deals during holidays like Black Friday, Cyber Monday, and Christmas. These sales events often feature significant discounts on a wide range of products.
Keep an eye out for these seasonal sales events and plan your purchases accordingly.
Research which retailers are participating in these sales to find the best deals.
Make a list of the items you want to buy and compare prices across different online stores.
Research Product Reviews and Compare Prices
Before making any purchase, it's always a good idea to do some research. When shopping from the US, this becomes even more important as you may not have the opportunity to physically examine or try on the products before buying them.
Read product reviews from other customers who have purchased similar items.
Look for detailed descriptions and specifications to ensure that you are getting exactly what you need.
Compare prices across different online stores to find the best deal.
Utilize Coupon Codes or Promotional Offers
To further reduce the cost of your shopping from the US, make sure to utilize coupon codes or promotional offers whenever possible. Many online stores provide discount codes that can be applied during checkout for additional savings.
Search for coupon codes

on websites dedicated to collecting such discounts.
Check if the retailer has any ongoing promotions or offers listed on their website.
Sign up for newsletters or loyalty programs offered by retailers to receive exclusive discounts and updates on new arrivals.
Consider Joining Loyalty Programs or Newsletters
Joining loyalty programs or subscribing to newsletters can bring several benefits when shopping from US retailers. These programs often offer exclusive discounts, early access to sales events, and personalized recommendations based on your preferences.
Look for loyalty programs offered by your favorite US retailers.
Sign up for newsletters to stay updated on the latest deals and promotions.
Take advantage of any perks or rewards that come with being a loyal customer.
By following these tips, you can make the most out of shopping from the US. Remember to keep an eye out for seasonal sales, research products and prices, utilize coupon codes, and consider joining loyalty programs or newsletters.
Enhancing Your Online Shopping Experience from US with Forwardme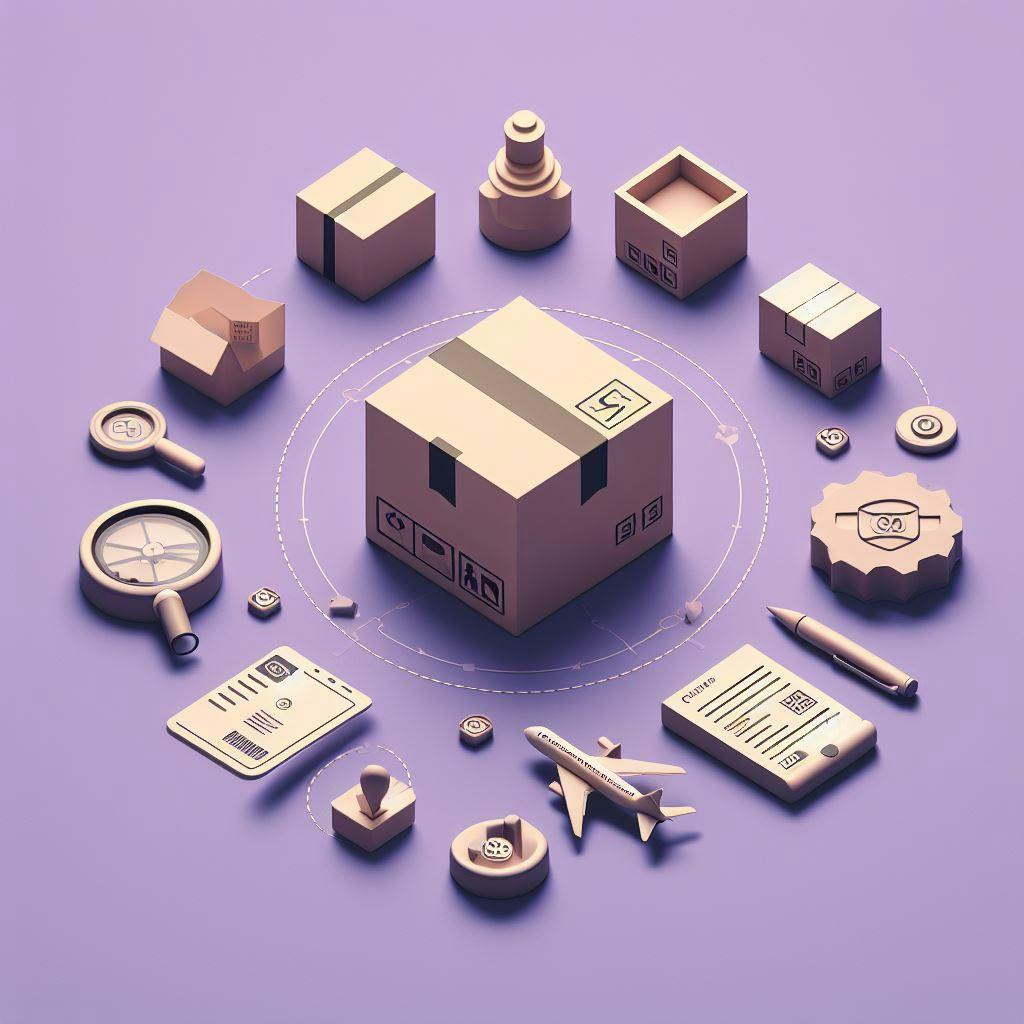 Forwardme is a service that enhances your online shopping experience from the US. It provides a range of services such as package consolidation, international shipping, and personal shopper assistance. By using Forwardme, customers can shop from US retailers and have their purchases conveniently forwarded to their international address. This not only saves time and money on shipping costs but also allows access to a wider range of products and deals. With Forwardme, customers can enjoy a seamless and efficient online shopping experience from the US.
Personalized Customer Support Every Step of the Way
Forwardme understands that shopping and shipping from the US can sometimes be overwhelming. That's why they offer personalized customer support throughout the entire process. Whether you need assistance finding a specific item, navigating online stores, or understanding shipping options, their dedicated team is there to help.
With Forwardme by your side, you don't have to worry about getting lost in the vast world of US online shopping. They will guide you through every step, ensuring a smooth and hassle-free experience. Their knowledgeable staff can provide recommendations based on your preferences and budget, helping you make informed purchasing decisions.
Secure Payment Transactions for Peace of Mind
Security is paramount. Forwardme recognizes the importance of protecting your personal information and offers a secure platform for payment transactions. You can shop with confidence knowing that your sensitive data is safeguarded.
By partnering with trusted payment gateways, Forwardme ensures that your financial details remain confidential and protected from unauthorized access. This added layer of security gives you peace of mind while making purchases from US-based websites.
Package Consolidation and Repackaging Options
One of the key advantages of using Forwardme's services is their package consolidation and repackaging options. Rather than receiving multiple separate packages from different US stores, Forwardme allows you to consolidate all your purchases into a single shipment.
This not only saves you money on international shipping fees but also reduces the risk of lost or damaged items during transit. If you're concerned about bulky packaging or want to minimize shipping costs further, Forwardme offers repackaging services. They will remove unnecessary packaging materials and repackage your items in a more compact manner without compromising their safety.
Personal Shopper service
Forwardme's Personal Shopper service is a convenient solution for members who encounter obstacles when purchasing products online. When a member wants to buy a specific item, they can simply provide the details to Forwardme's assigned Personal Shopper, who will make the purchase on their behalf. When retailers demand a domestic billing address or when the original seller does not accept a particular payment method, this service is especially useful. By utilizing the Personal Shopper service, members can overcome these limitations and ensure a smooth and successful online shopping experience.
Tax-free shopping address
Forwardme, a package forwarding service, offers two warehouses in the US to cater to the needs of its members. One of these warehouses is a sales-tax-free warehouse, providing an excellent opportunity for members to save money on every shopping transaction. By utilizing this warehouse, members can enjoy tax-free shopping, which can result in significant savings over time. This feature makes Forwardme an attractive option for individuals looking to make cost-effective purchases and take advantage of tax exemptions. With Forwardme's sales-tax-free US warehouse, members can shop with peace of mind, knowing that they are maximizing their savings.
Cheap Shipping rates
With Forwardme, you can save significantly on your international shipping expenses. Our competitive rates allow you to send your packages to destinations around the world without breaking the bank. Whether you are a small business owner looking to expand your customer base globally or an individual sending a gift to a loved one overseas, our affordable shipping rates make it possible for you to stay connected with your international contacts without incurring exorbitant costs. We understand that every penny counts, especially when it comes to shipping expenses. That's why we are committed to providing our customers with the best value for their money.
Shipping add-ons
Forwardme offers a wide range of add-ons to ensure a safe and smooth international shipment. These add-ons include package consolidation, where multiple packages can be combined into one shipment to save on shipping costs. They also offer package forwarding, allowing customers to shop from different retailers and have their purchases shipped to a single address. Additionally, Forwardme provides repackaging services to ensure that packages are securely packaged and protected during transit. On top of these add-ons, Forwardme also offers shipment insurance to provide customers with peace of mind and financial protection in case of any damage or loss during shipping. With these comprehensive add-ons and insurance options, Forwardme strives to make international shipping hassle-free and worry-free for their customers.
Options of couriers
Forwardme offers a range of options for international shipments, allowing members to customize their shipping experience. These options are made possible through partnerships with major courier companies such as DHL, FedEx, UPS, USPS, and more. With these partnerships, Forwardme is able to provide members with a variety of shipping options to meet their specific needs and preferences. Whether it's express delivery, economy shipping, or specialized services like package tracking or insurance, Forwardme has you covered. By partnering with trusted courier companies, Forwardme ensures that your packages are in safe hands and will be delivered efficiently and reliably. So whether you're sending a small package or shipping large items internationally, Forwardme has the right courier option for you.
Getting your free US address with Forwardme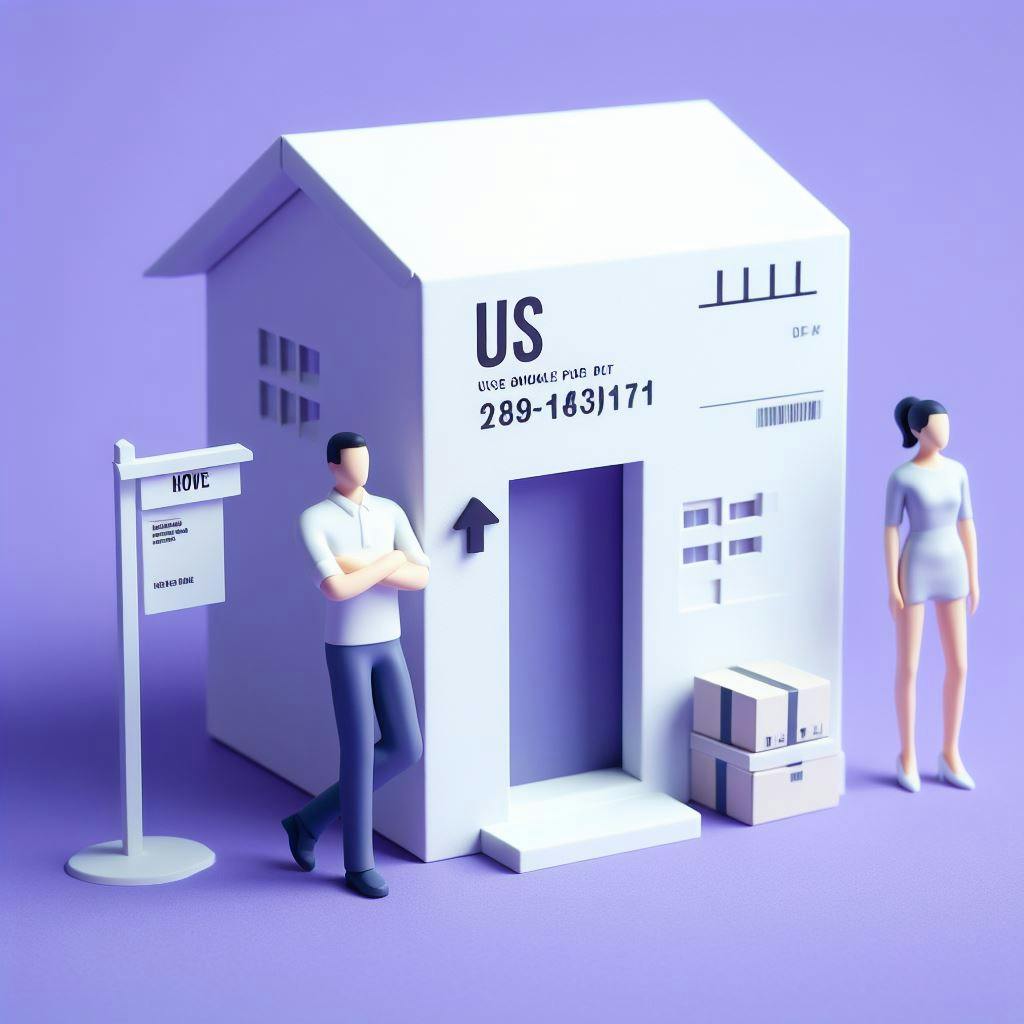 With Forwardme, getting a free US address is incredibly easy. This allows you to shop from US-based online stores and have your purchases shipped to your Forwardme address. From there, Forwardme takes care of shipping your items to anywhere in the world, making international shopping a breeze. Whether you're looking for the latest fashion trends or unique products only available in the US, Forwardme makes it convenient and accessible for customers worldwide.
Sign up for a free account on Forwardme's website
To shop and ship from the US, start by signing up for a free account on Forwardme's website. It's super easy and won't cost you a dime! Just head to their website and look for the sign-up button. Click on it, fill in your details, and voila! You're one step closer to getting your very own unique US shipping address.
Provide accurate shipping information when registering
When you're registering on Forwardme's website, make sure to provide accurate shipping information. This is crucial because it ensures seamless delivery of your packages. Double-check your name, address, and contact details before hitting that submit button. Accuracy is key here!
Start shopping from any US-based retailer using your assigned Forwardme address
Once you've successfully registered with Forwardme and obtained your unique US shipping address, it's time to get down to business – shopping! Now you can explore any US-based online retailer that catches your fancy. Whether it's clothes, electronics, or even exotic snacks, the possibilities are endless! Just enter your assigned Forwardme address as the shipping address during checkout.
Monitor your account dashboard for updates
After placing an order with a US retailer using your Forwardme address, it's important to keep an eye on things. Lucky for you, Forwardme has got you covered with their nifty account dashboard feature. Log in to your account on their website and navigate to the dashboard section where you can track incoming packages and monitor shipment status. Stay updated every step of the way!
Using these simple steps, you'll be well-equipped to shop till you drop from the comfort of your own home while taking advantage of all those amazing deals available in the United States.
Congratulations! You're now equipped with all the information you need to shop and ship from the US like a pro. By using a US shipping address, you can unlock a world of benefits and options for international shoppers. Whether it's accessing exclusive deals, expanding your product choices, or saving on shipping costs, shopping from the US opens up a whole new realm of possibilities.
To make the most of your online shopping experience from the US, we recommend partnering with Forwardme. With Forwardme, you can easily get a free US address and enjoy seamless package forwarding services. Their reliable and efficient service will ensure that your purchases reach you safely and in a timely manner. So why wait? Start exploring the vast array of products available in the US market today!
Your questions about Shopping & Shipping from US